Workouts with this exercise
Primary muscles
Upper Leg
Secondary muscles
Glutes
Equipment
Dumbbell
Exercise description
Male exercise for the gym.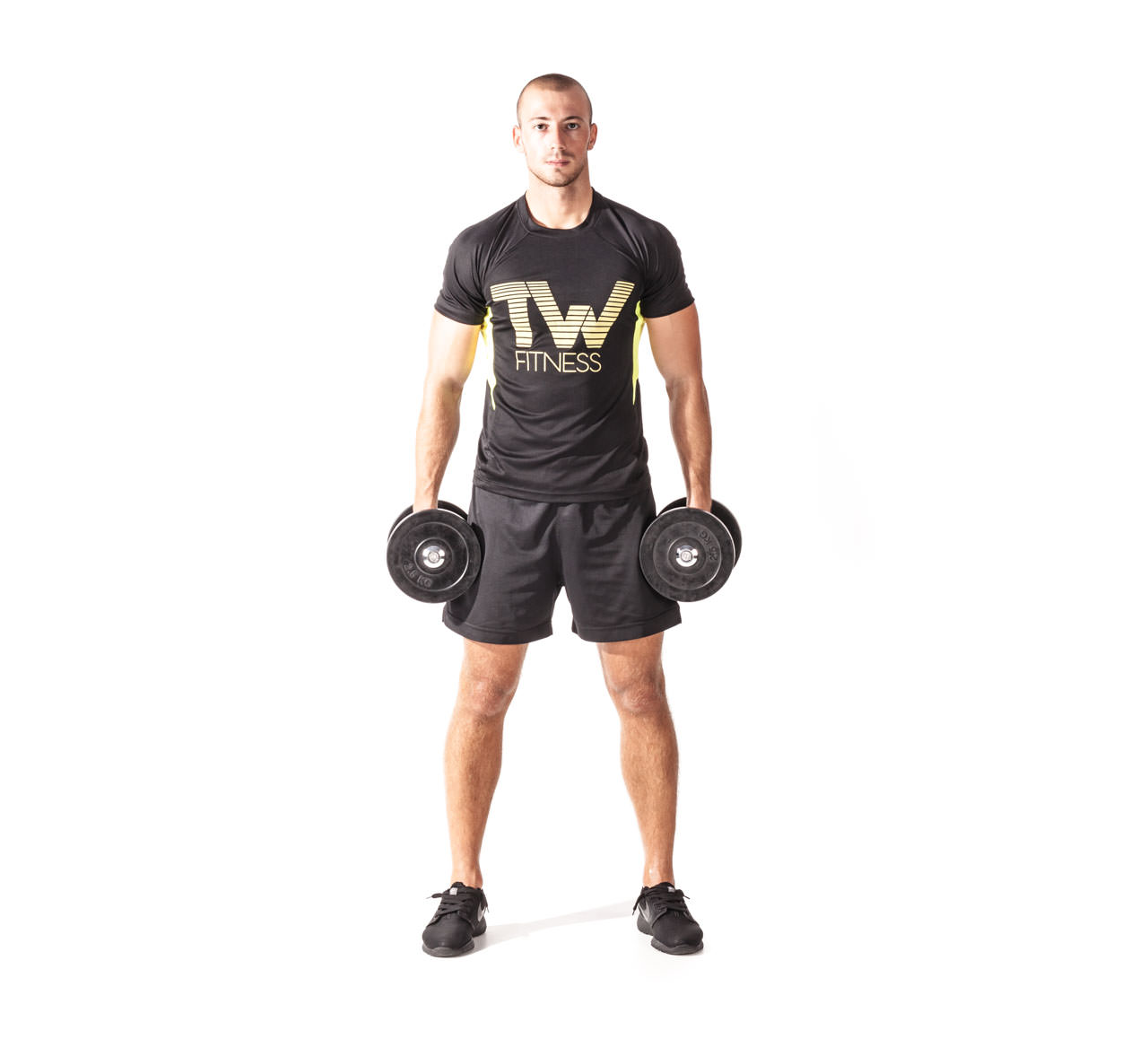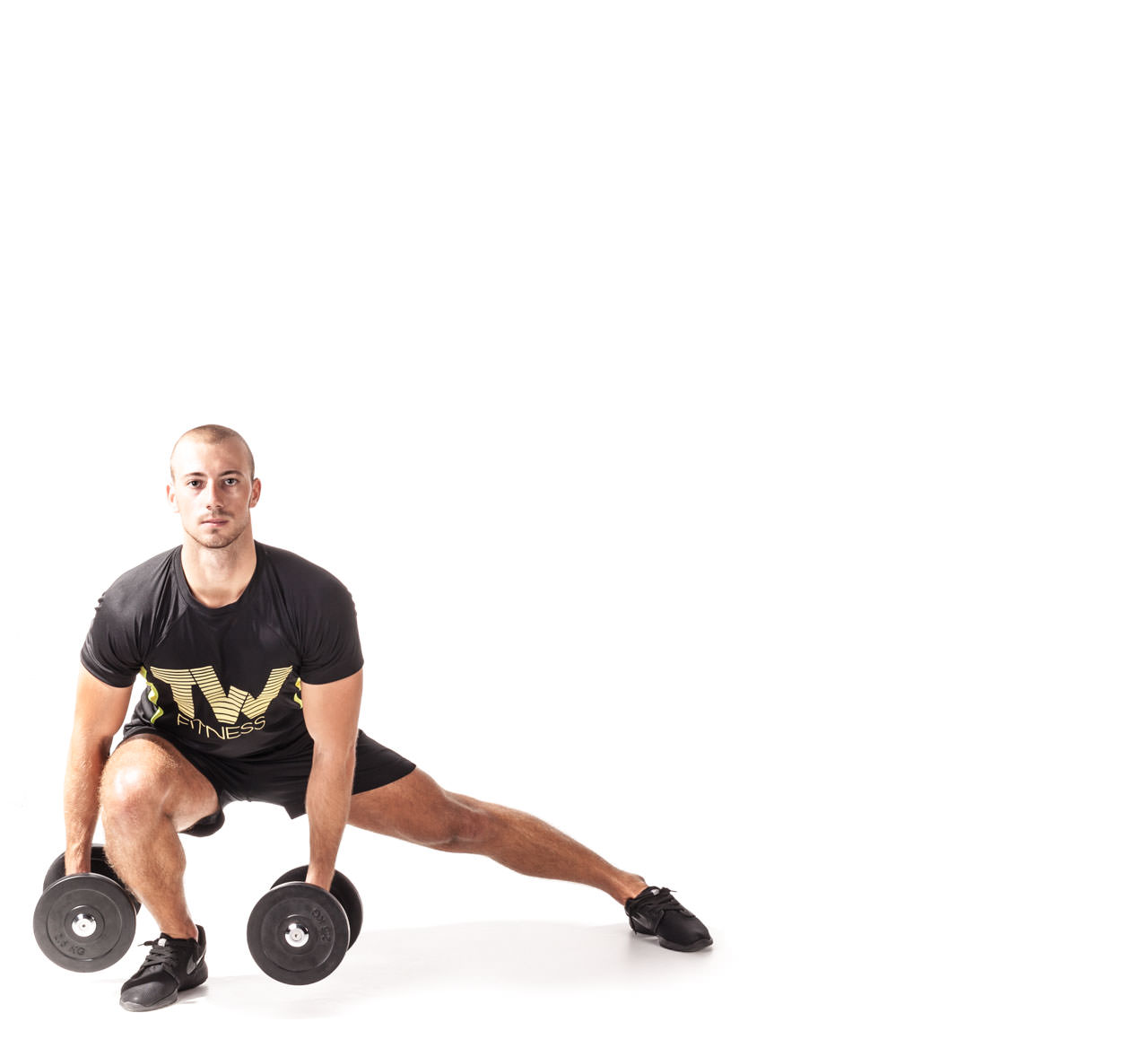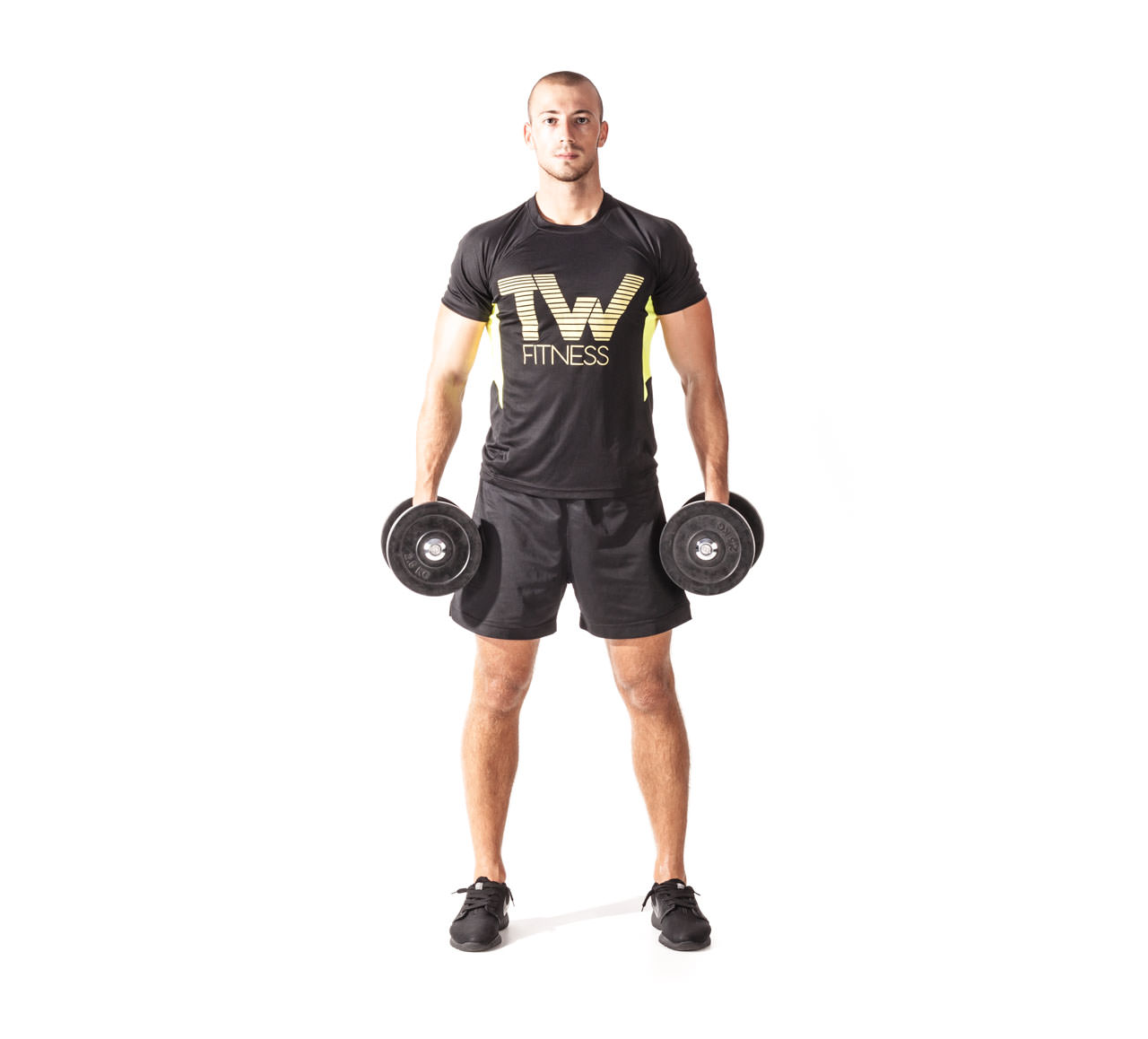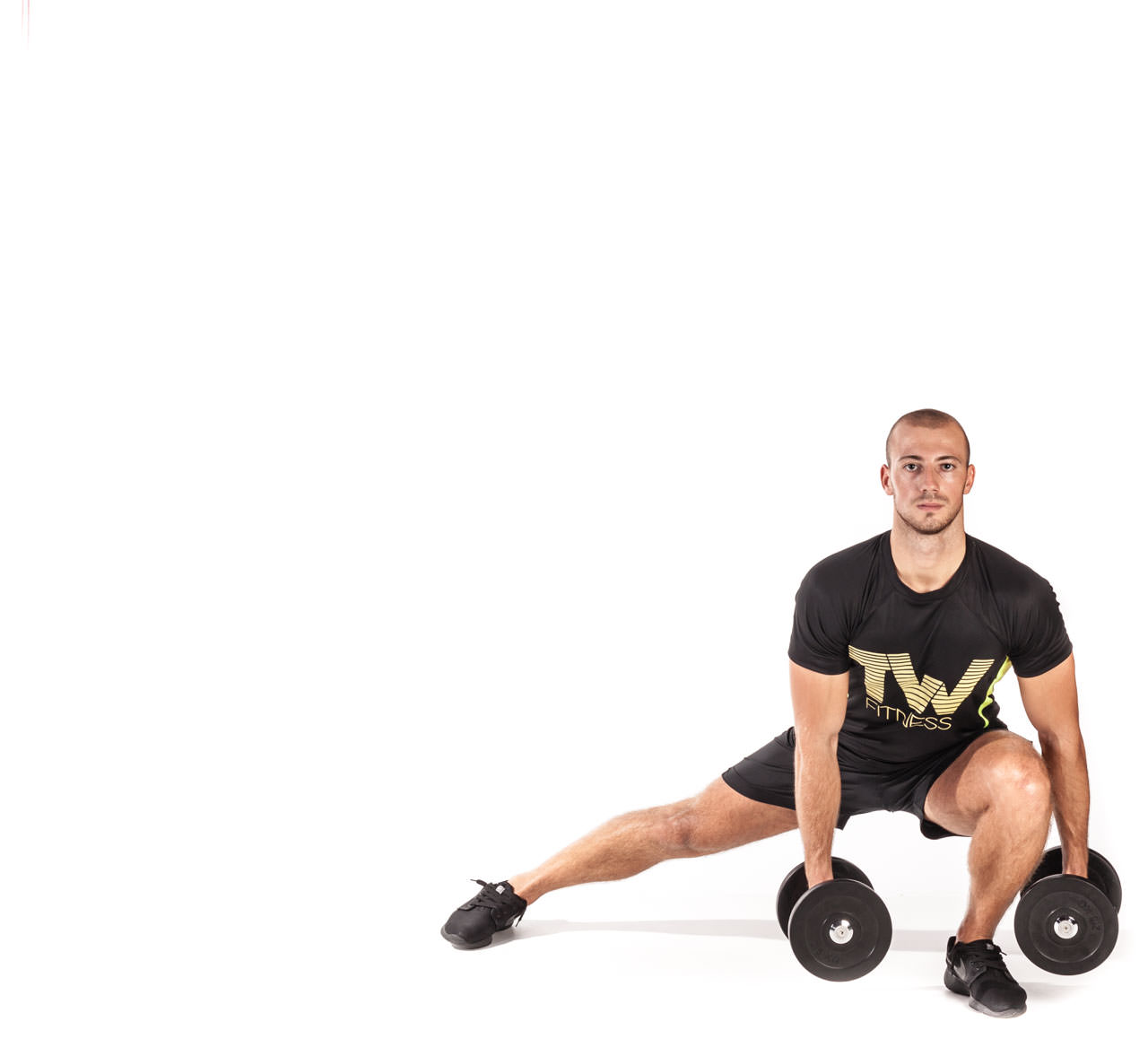 Dumbbell Side Lunge
1
Stand up straight holding a pair of dumbbells at arm's length and palms facing in. Your feet should be placed shoulder width apart.
2
Lower your body towards the side of your right foot by bending the knee and hip of your lead leg and while extending your left leg. Lower your body till your right thigh is parallel to the floor.
3
Return to the starting position by extending the hip and knee of the lead leg.
4
Repeat the exercise but this time lower your body toward the side of your left foot.
5
Return to the starting position and repeat the exercise according to the training plan alternating sides.