Workouts with this exercise
Primary muscles
Triceps
Equipment
Dumbbell
Exercise description
Male exercise for the gym.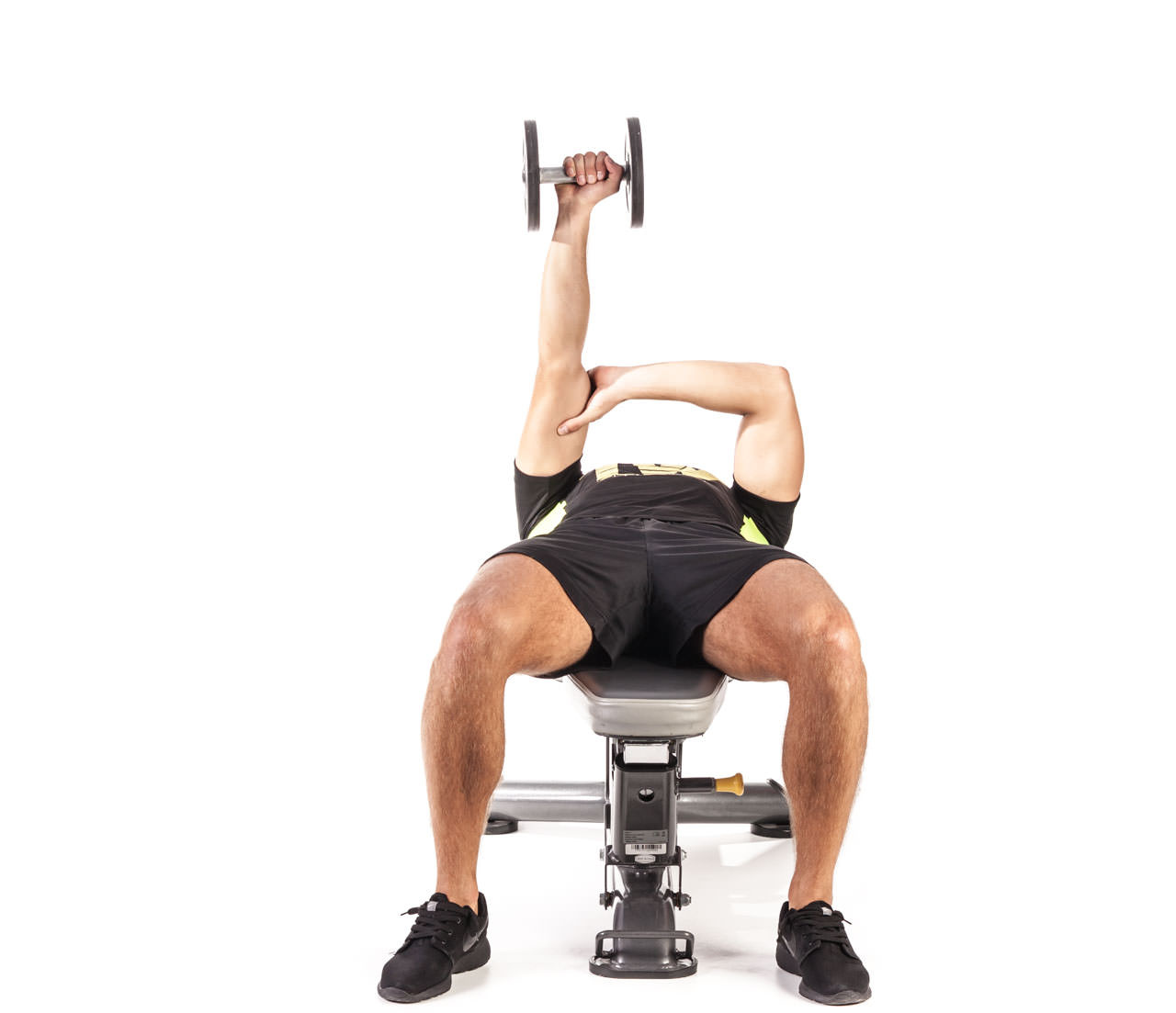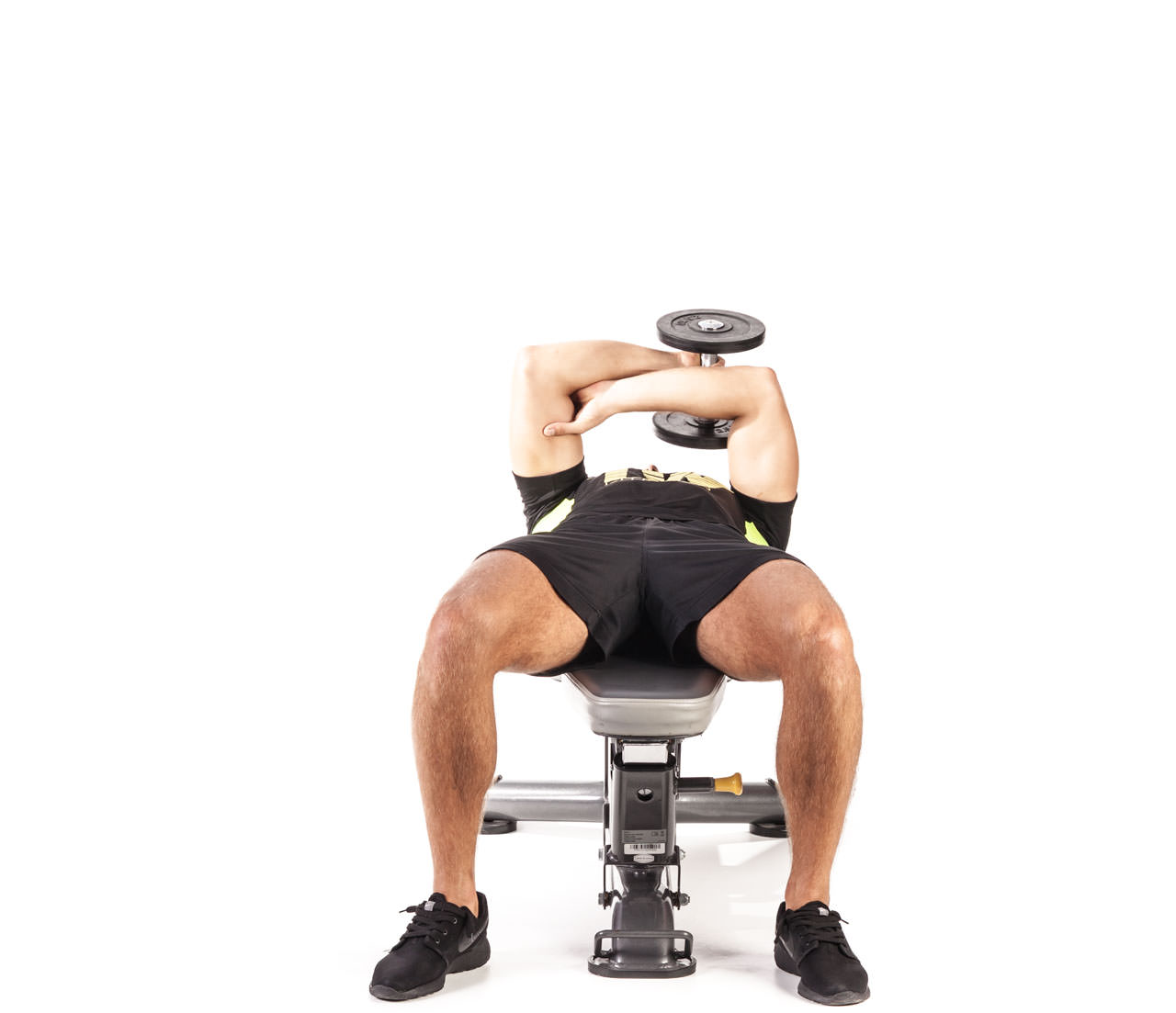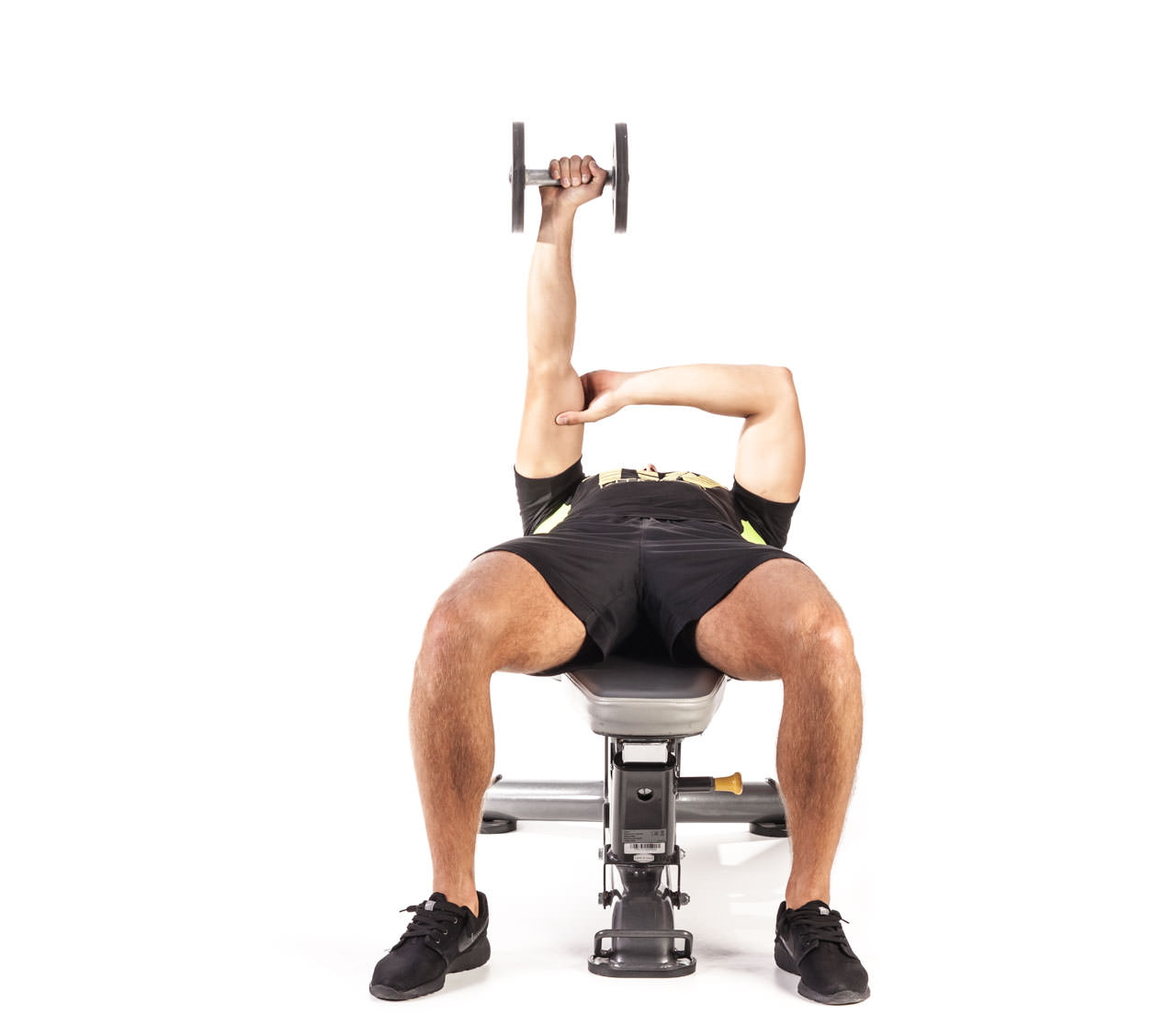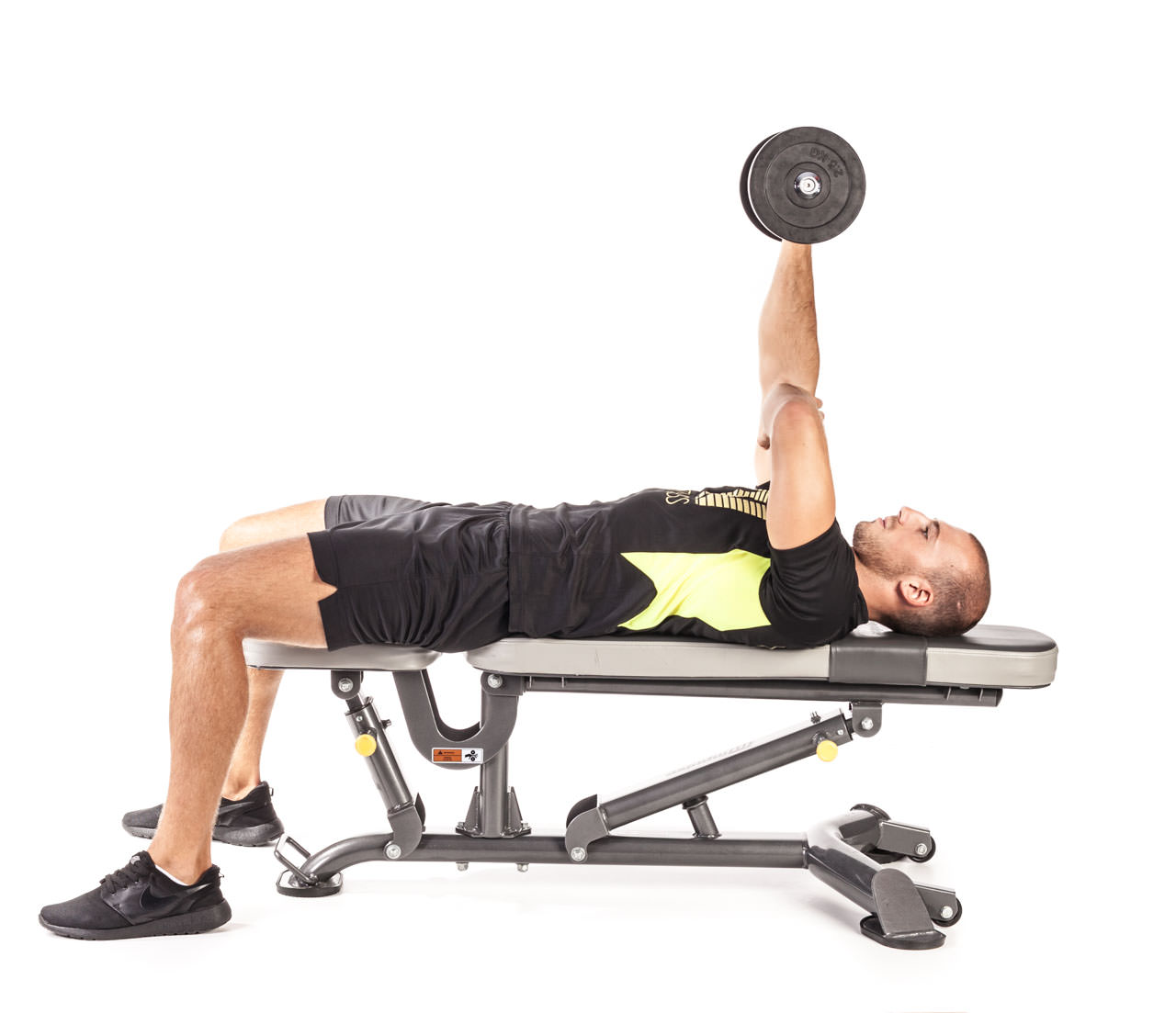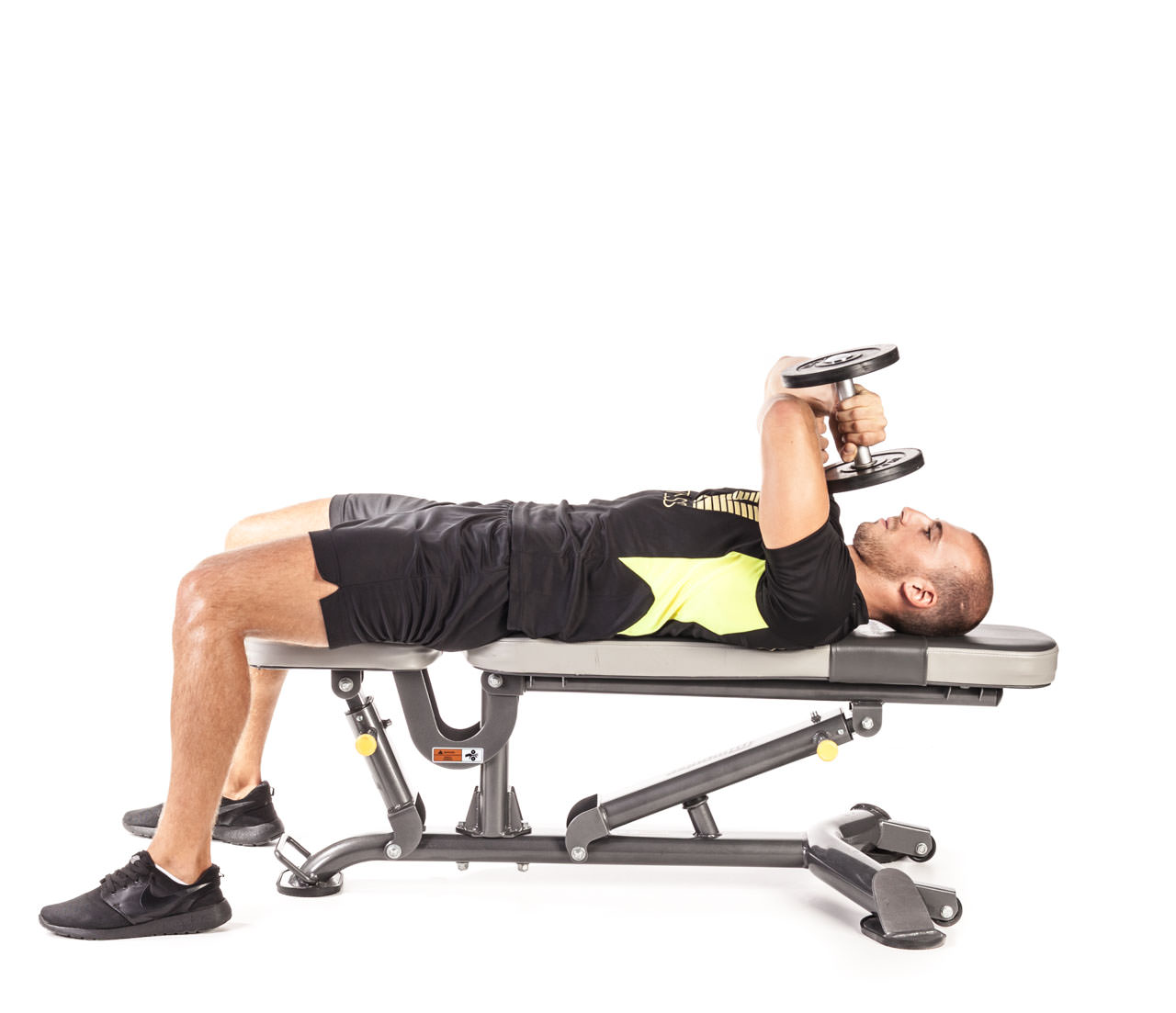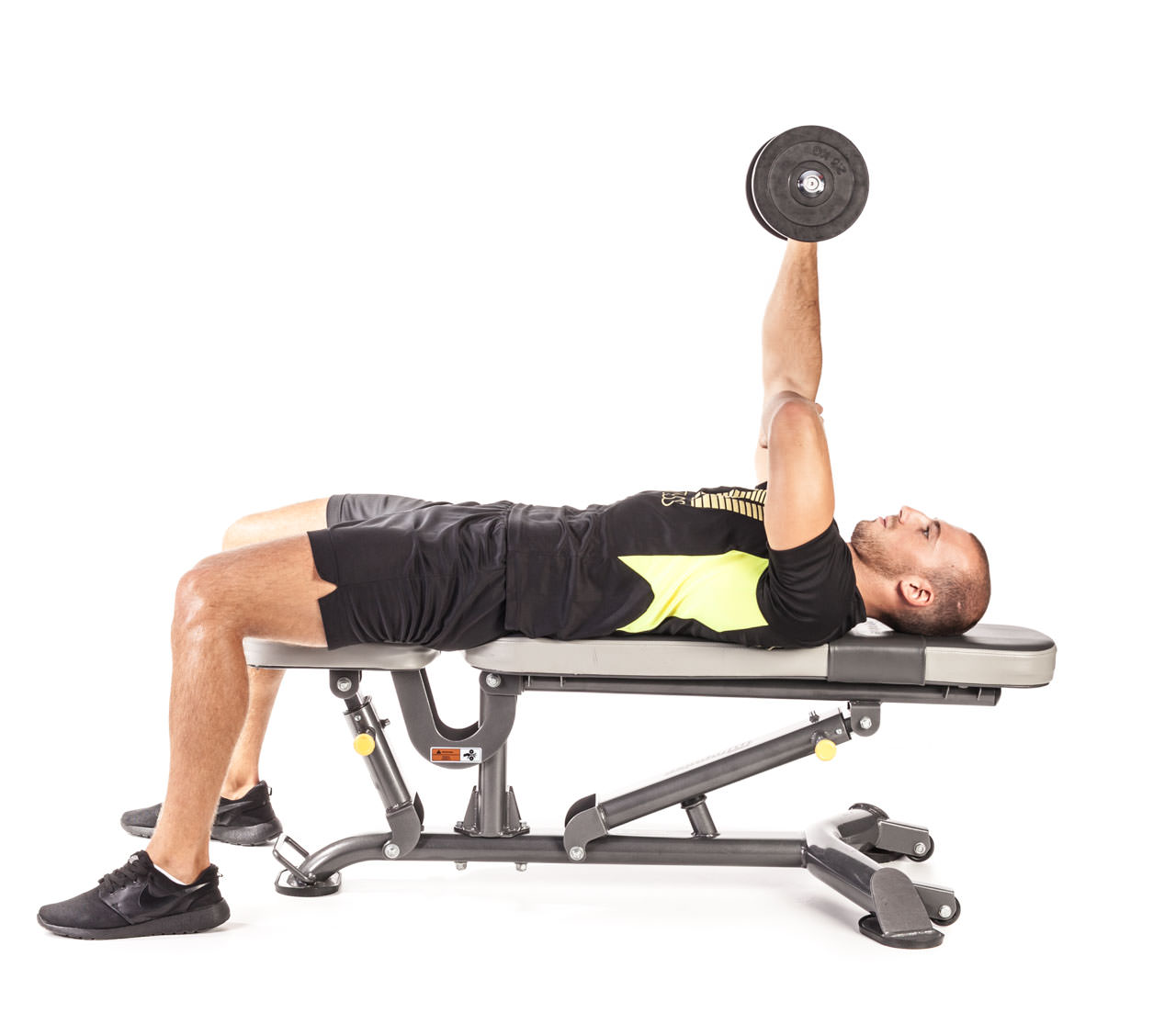 One-Arm Dumbbell Triceps Extension
1
Lie flat on a bench while holding a dumbbell at arm's length. Your right arm should be perpendicular to your body. The palm of your right hand should be facing towards your feet as a pronated grip is required to perform this exercise. Place your left hand on your bicep for support.
2
Slowly begin to lower the dumbbell down.
3
Lift the dumbbell upward to the starting position as you contract the triceps. Repeat the exercise according to the training plan then switch arms.