Workouts with this exercise
Primary muscles
Abs
Equipment
Plate
Exercise description
Male exercise for the gym.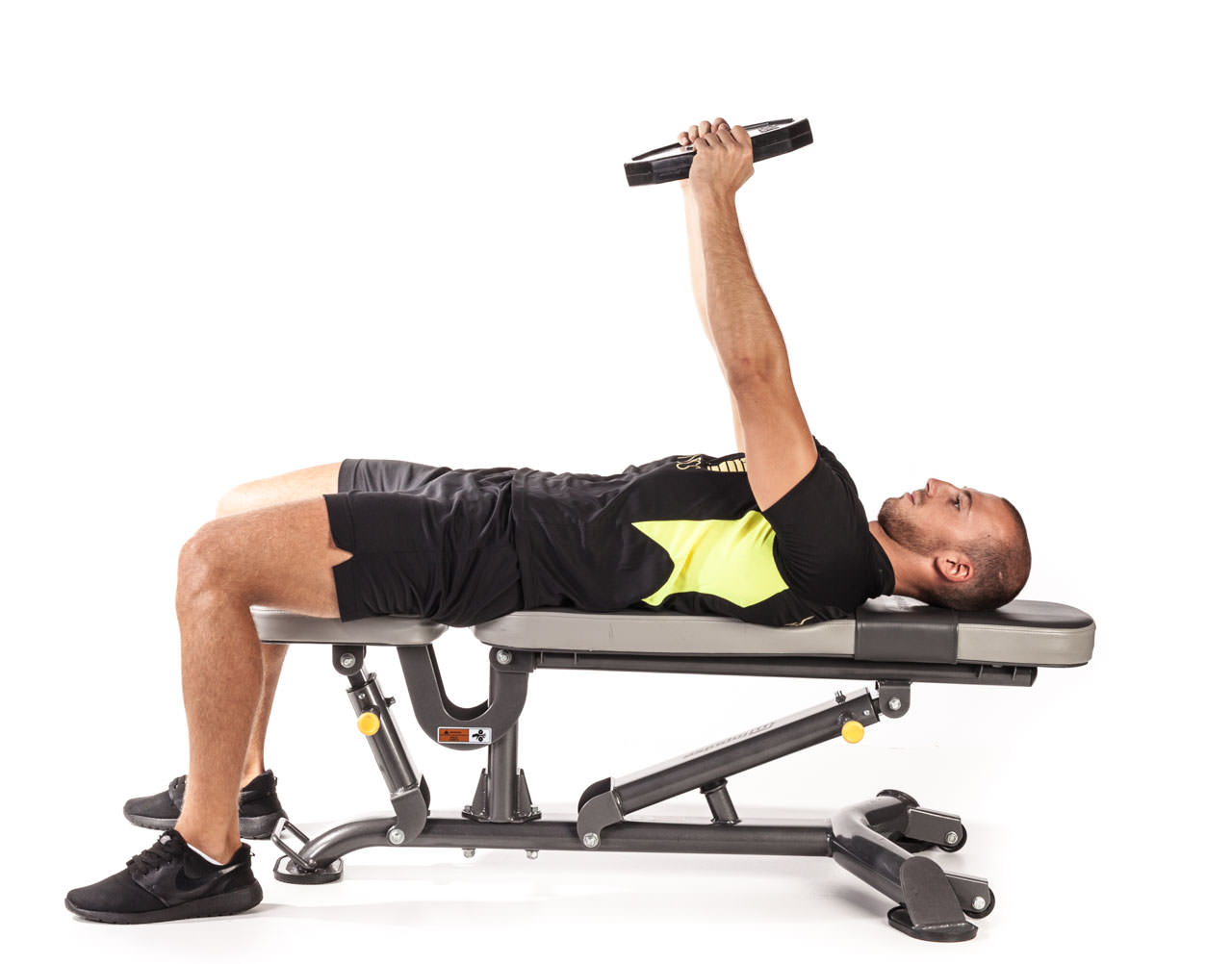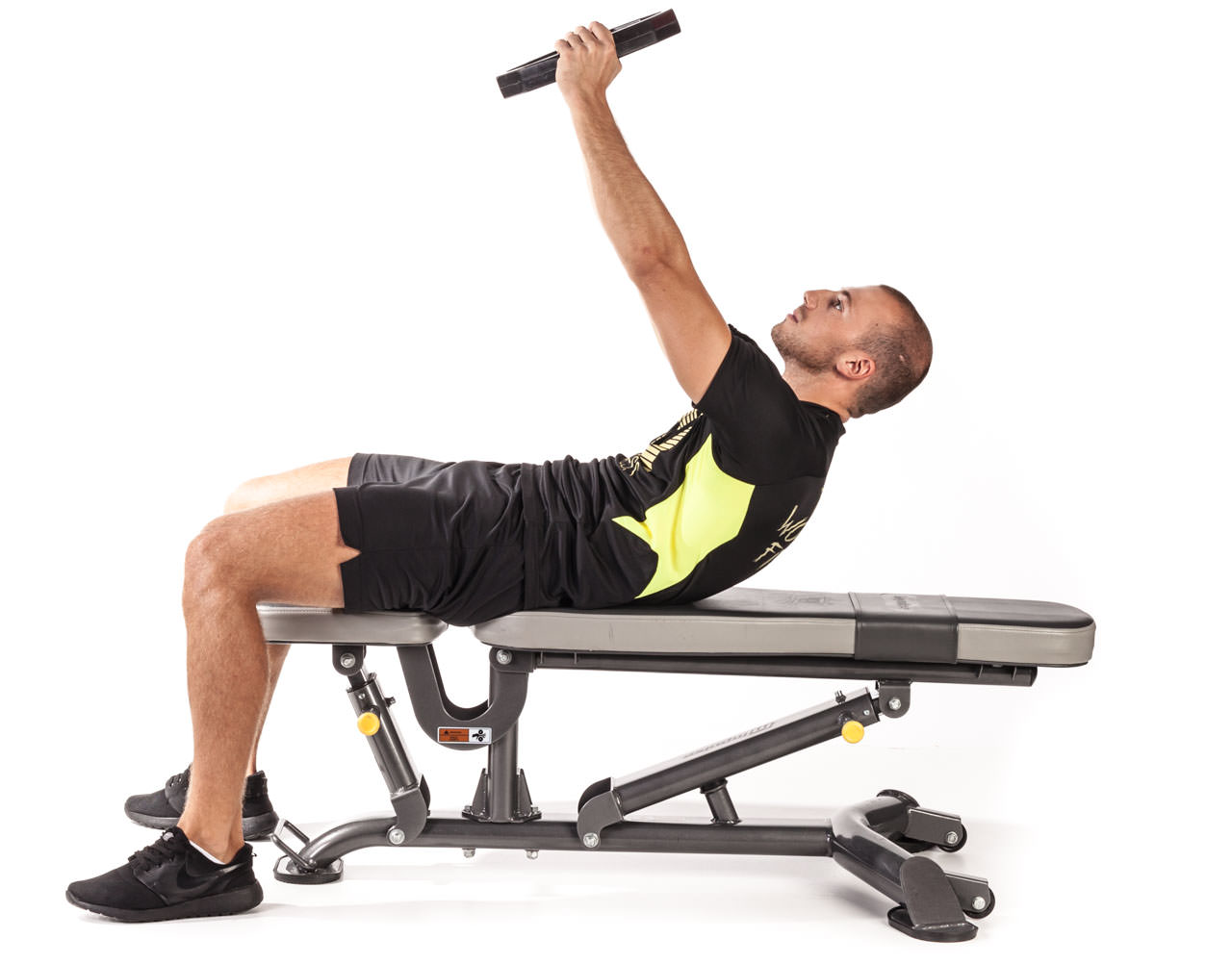 Plate Bench Crunch
1
Lie on a flat bench with your lower back pressed against the bench. Your legs should be bent at the knee and feet pressed firmly against the floor. Extend your arms above you holding the plate.
2
With the hips stationary, contract the abdominals and curl the shoulders and trunk upward until you feel a nice contraction on your abdominals and until you lift a shoulders from the bench. The lower back should always stay in contact with the bench. Hold the contraction for a second.
3
Go back to the starting position and repeat the exercise according to the training plan.