Workouts with this exercise
Primary muscles
Shoulder
Secondary muscles
Triceps
Equipment
Dumbbell
Exercise description
Male exercise for the gym.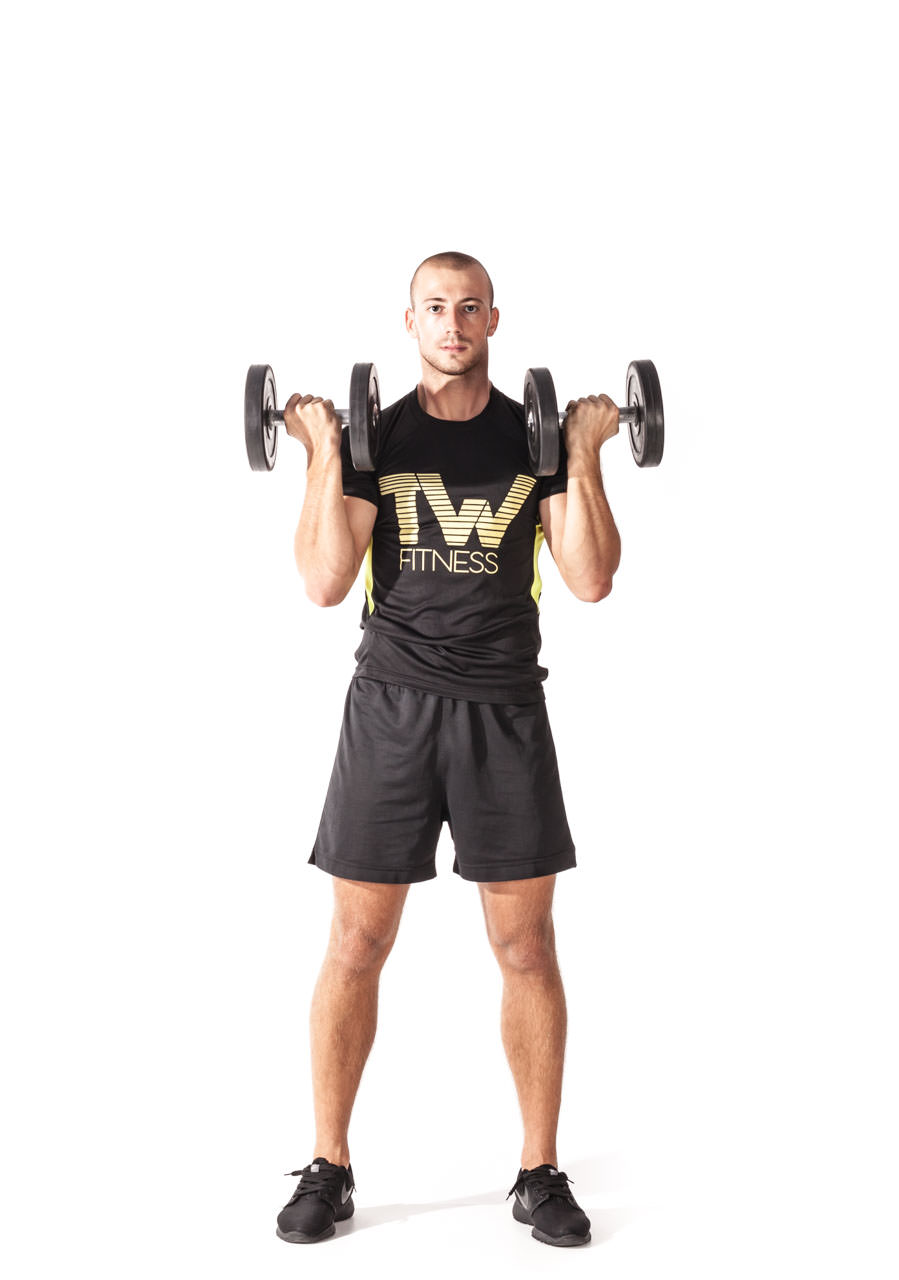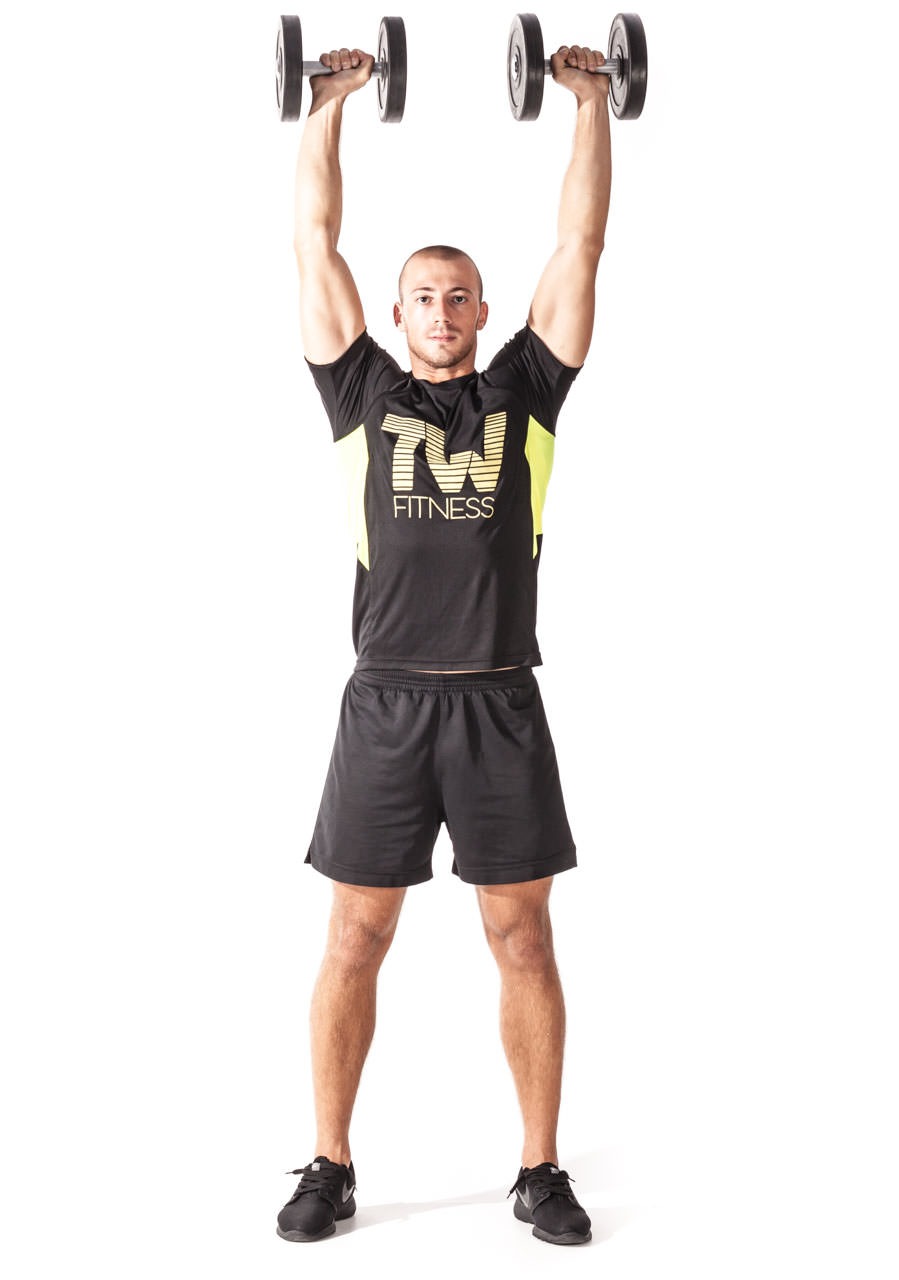 Standing Dumbbell Press with Rotation
1
Stand with your feet shoulder width apart. Hold two dumbbells in front of you at about upper chest level with your palms facing your body and your elbows bent. Your arms should be next to your torso.
2
Raise the dumbbells as you rotate the palms of your hands until they are facing forward. Continue lifting the dumbbells until your arms are extended above you in a straight arm position. Pause for a moment at the top.
3
Begin to lower the dumbbells to the starting position with the wrist rotation. Repeat the exercise according to the training plan.