Workouts with this exercise
Primary muscles
Abs
Equipment
None
Exercise description
Male exercise for the gym.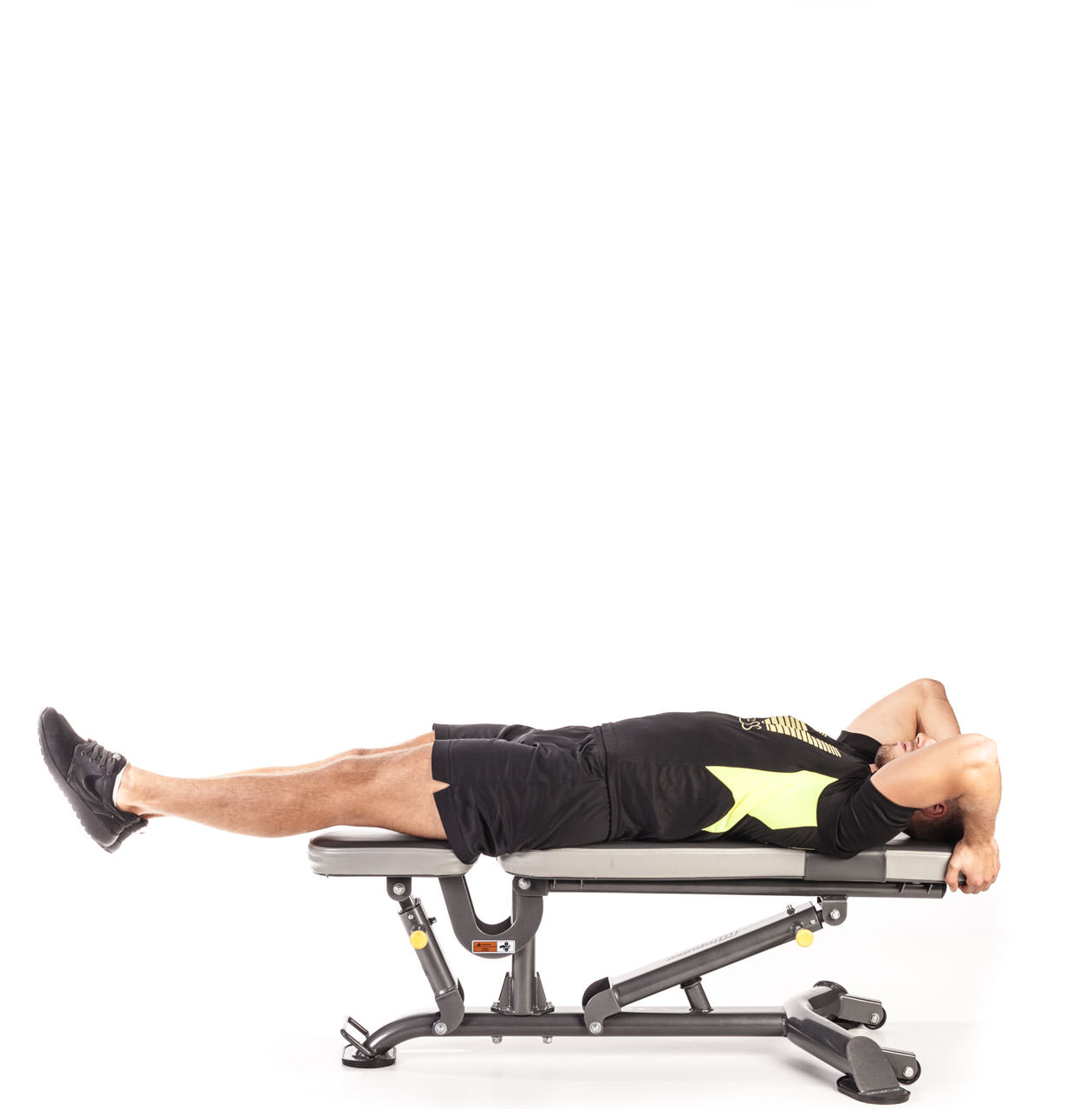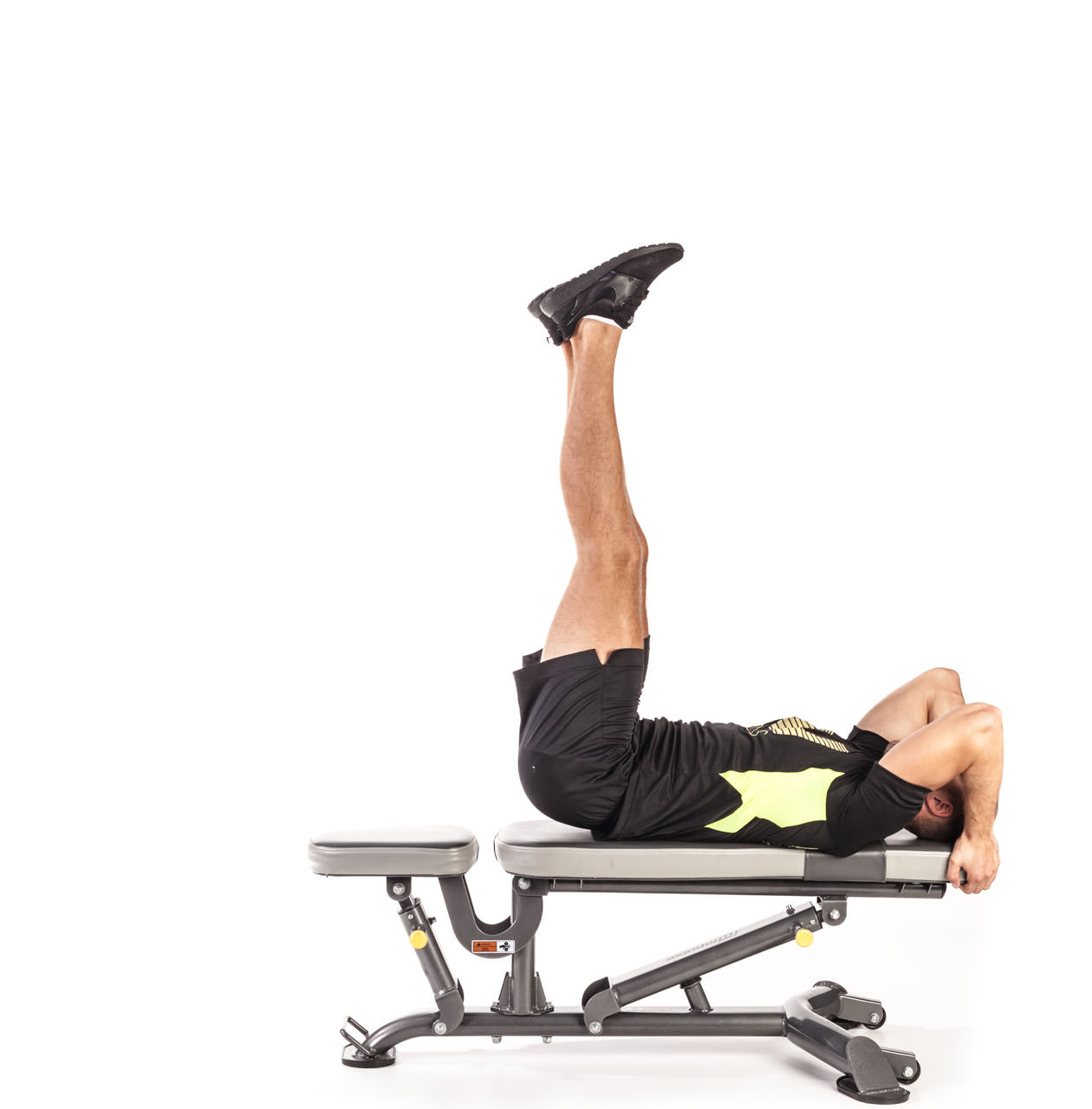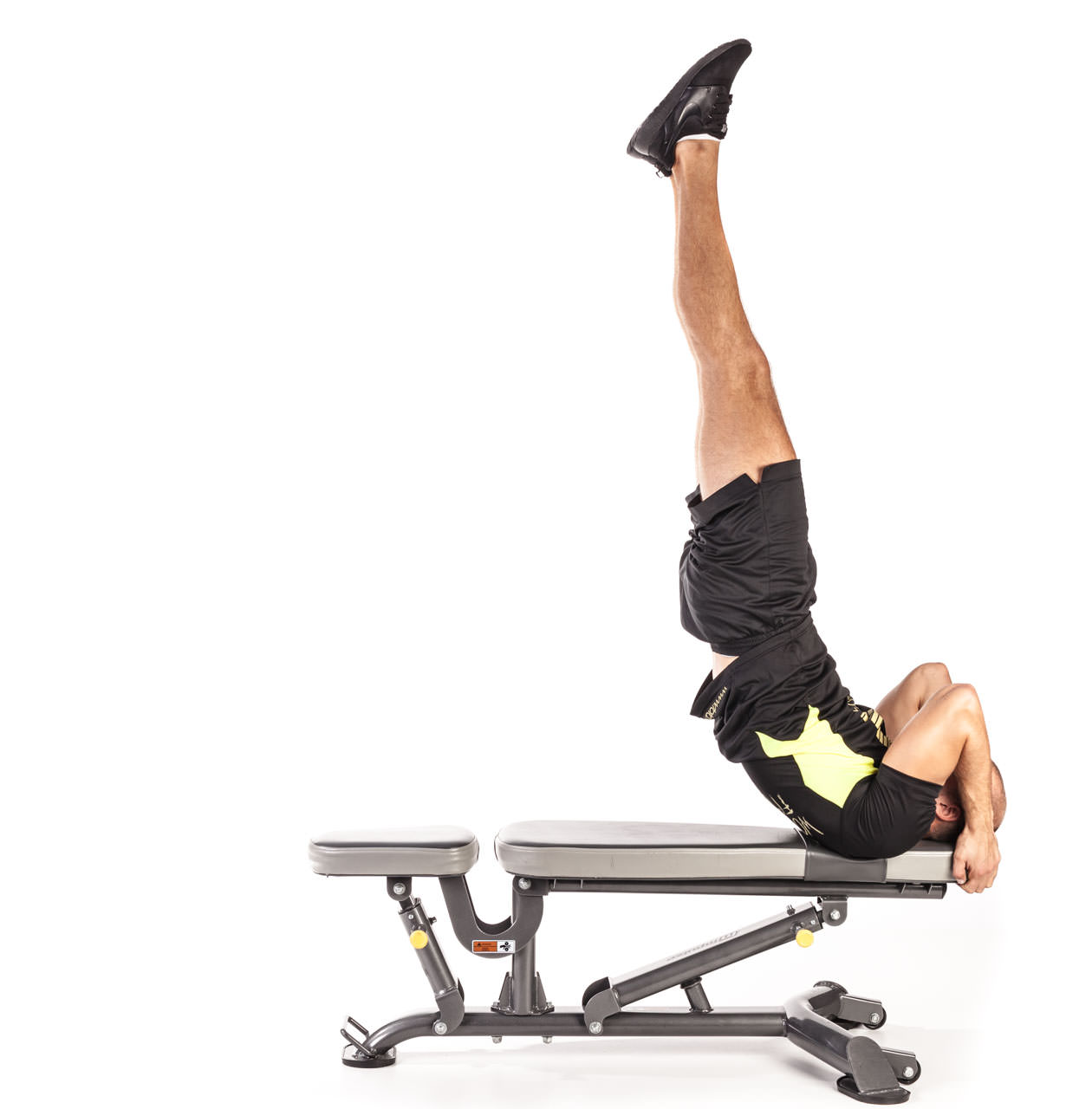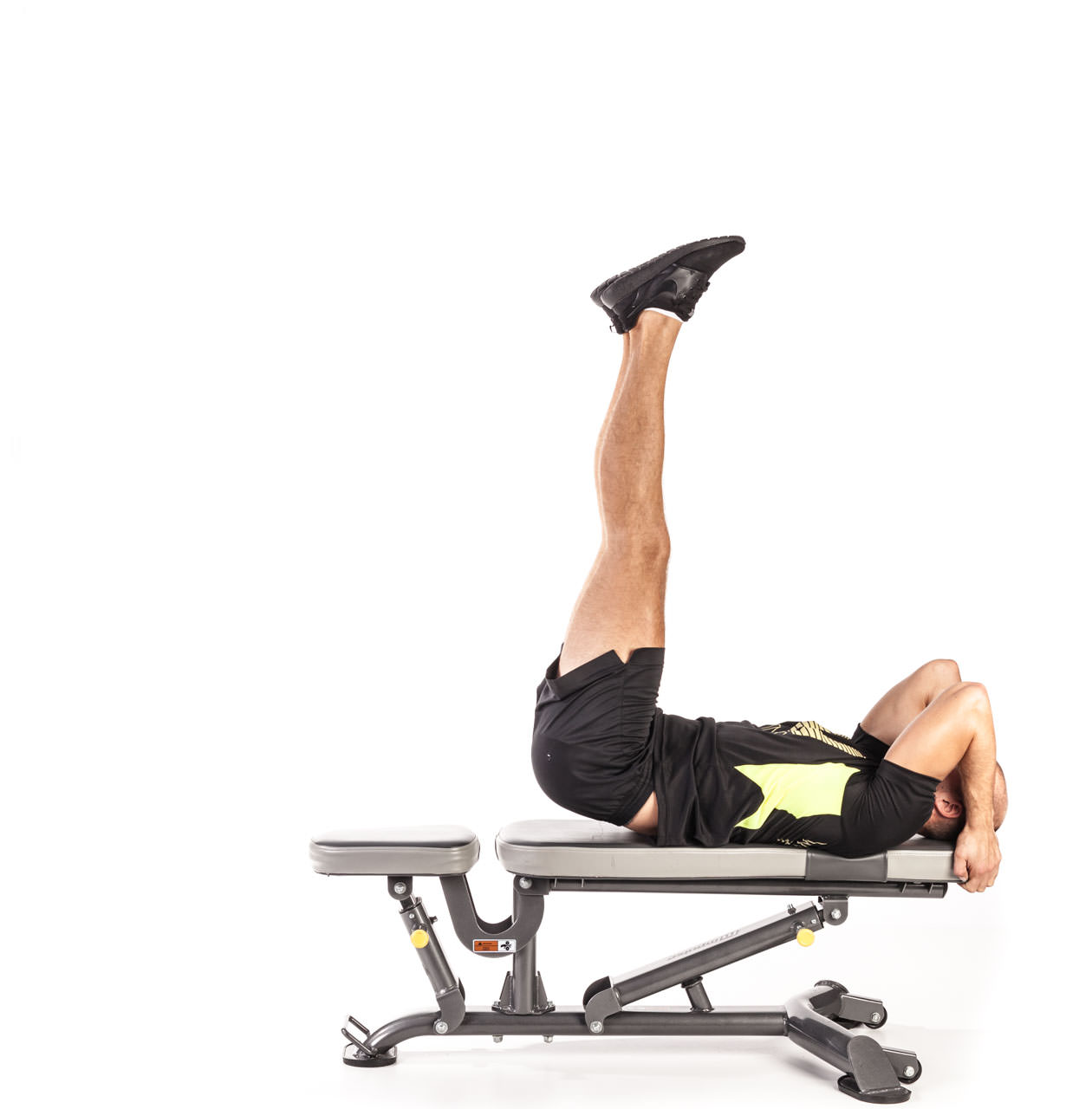 Flat Bench Leg and Hip Raise
1
Lie with your back flat on a bench and your legs extended in front of you off the end. Place your hands either under your glutes with your palms down or by the sides holding on to the bench.
2
As you keep your legs extended and locked, raise your legs until they make a 90 degree angle with the floor.
3
Rotate and elevate your pelvis to raise your glutes from the bench. Hold this position for a second.
4
Lower your glutes to the bench.
5
Slowly lower your legs back down to the starting position and repeat the exercise according to the training plan.