Workouts with this exercise
Primary muscles
Legs
Secondary muscles
Glutes
Equipment
Box
Exercise description
Male exercise for the gym.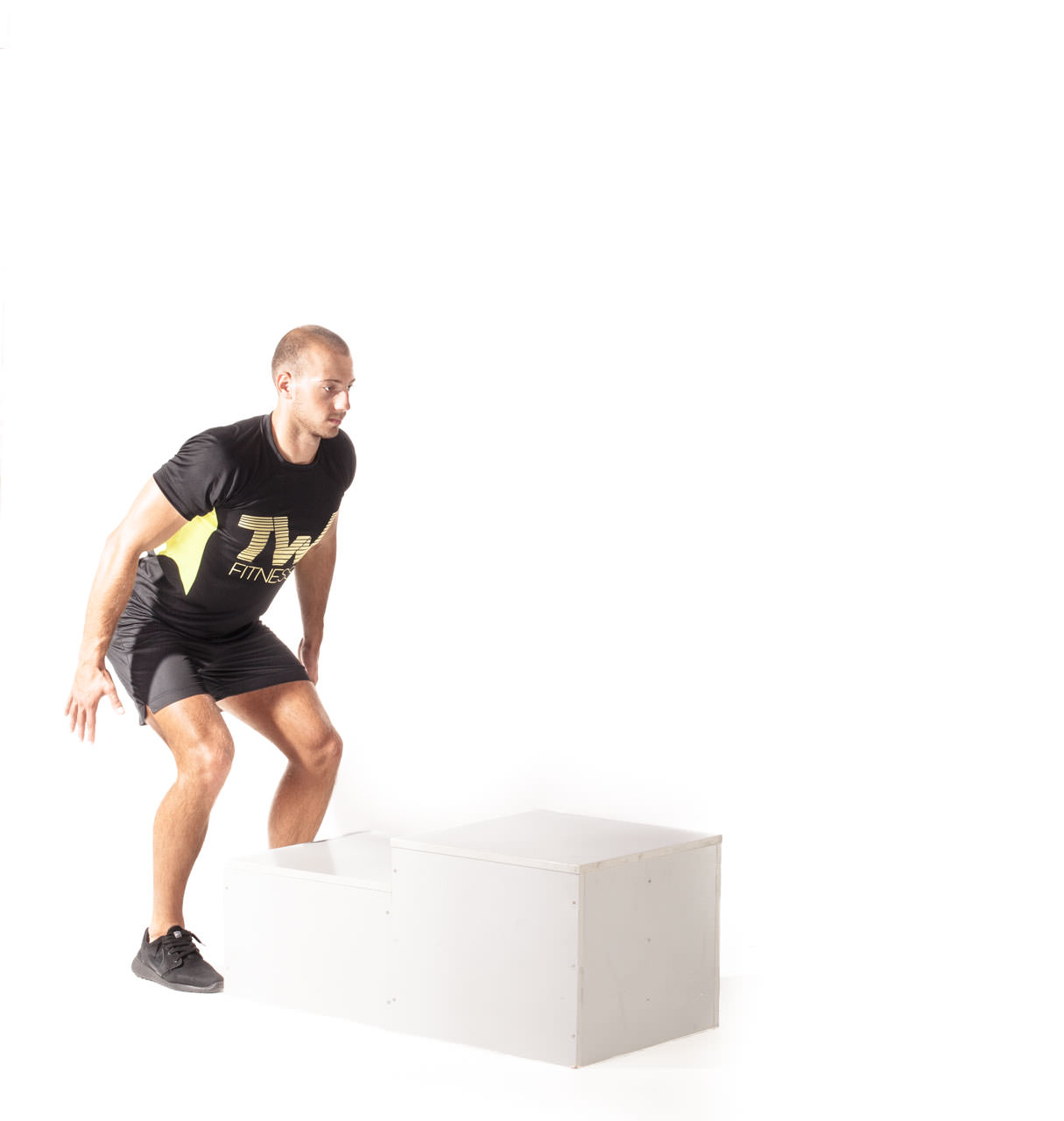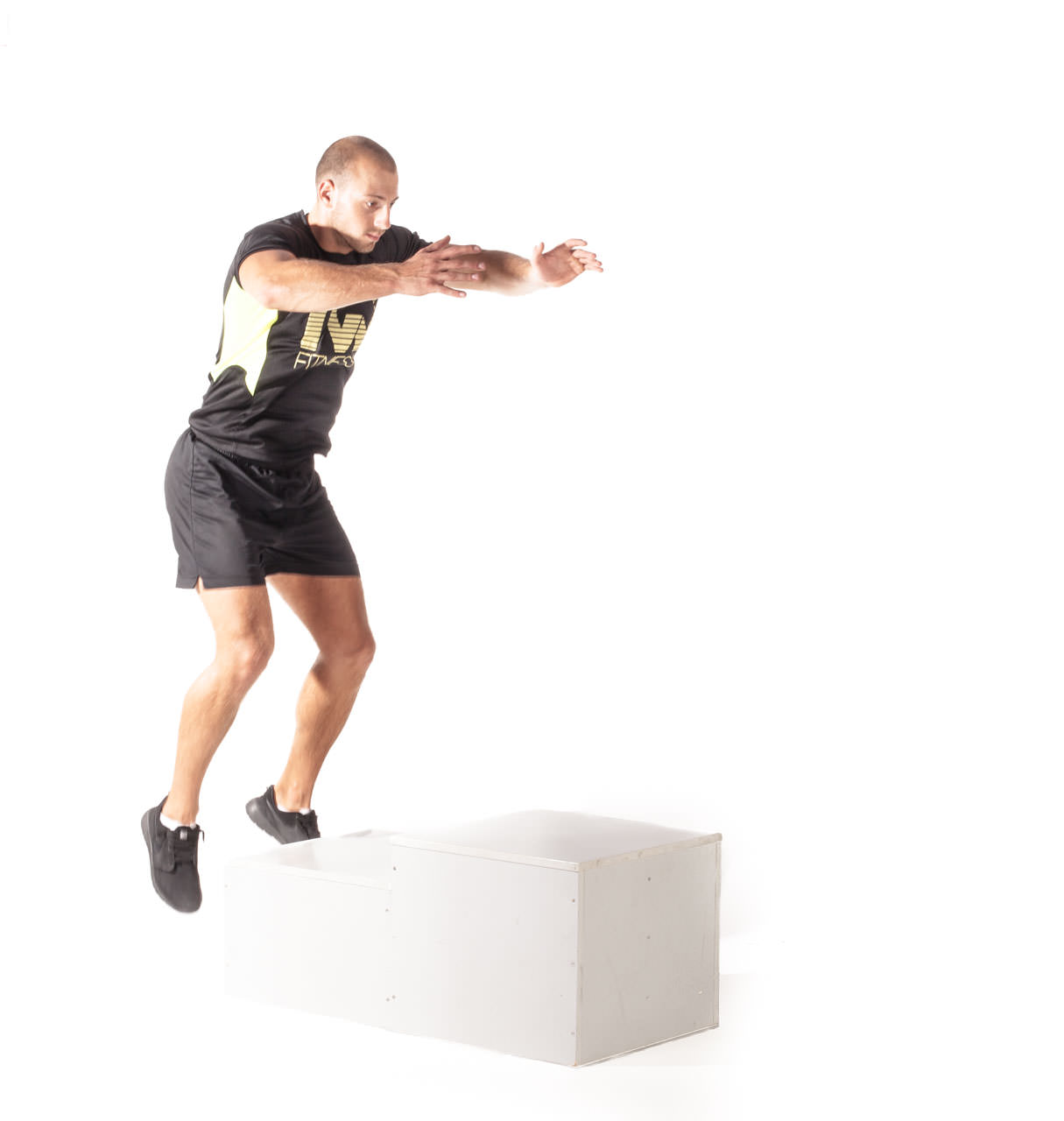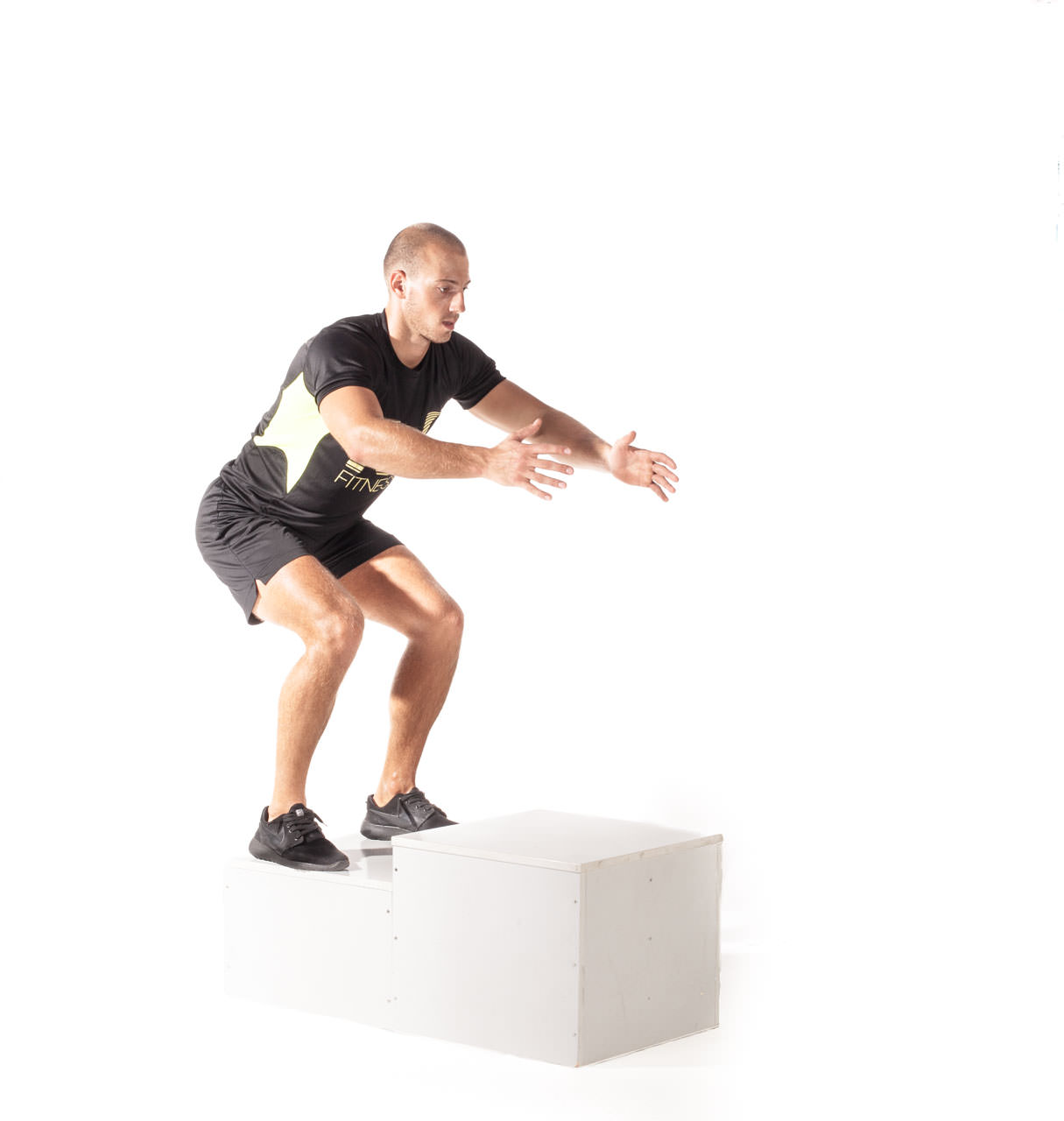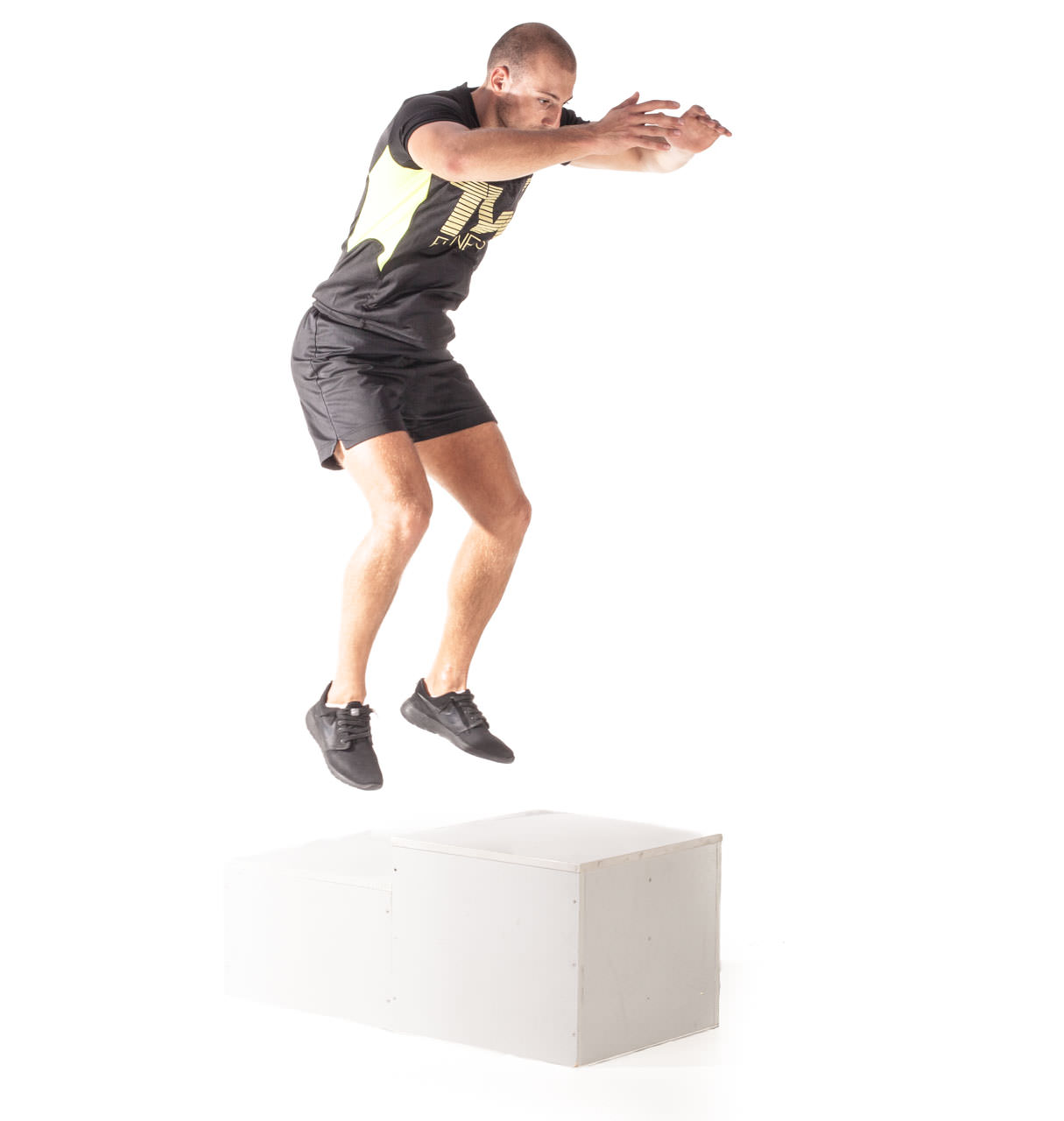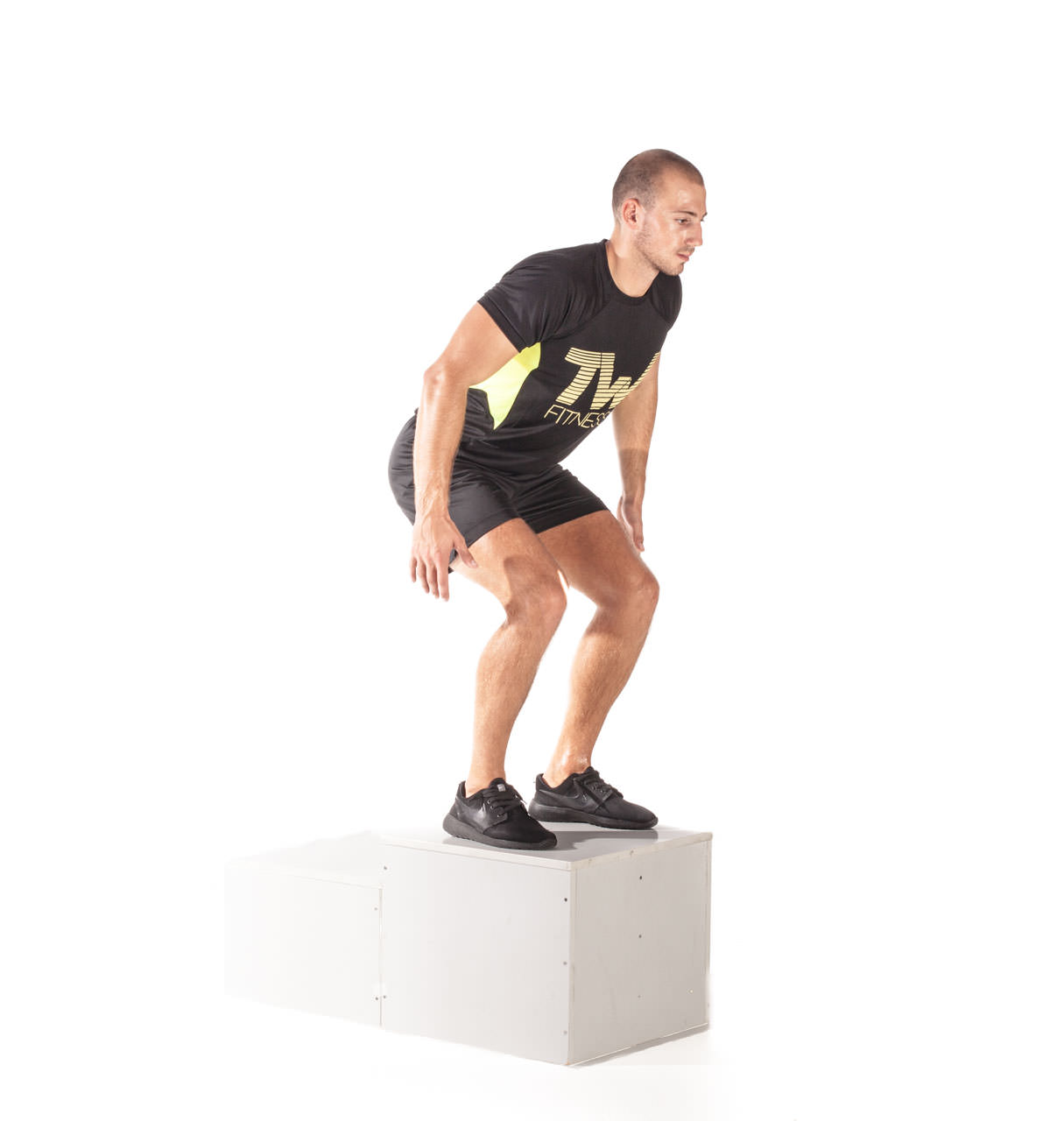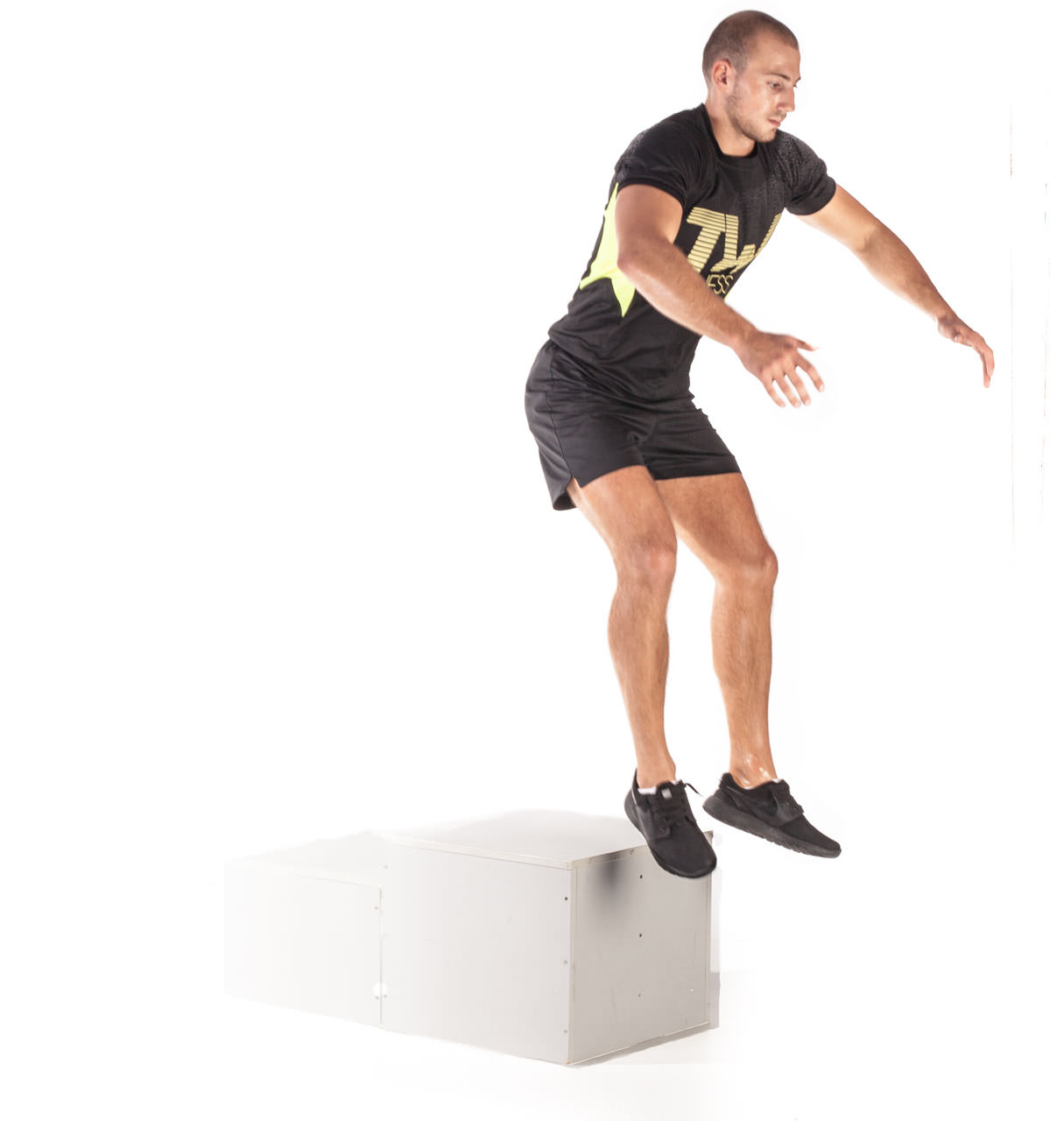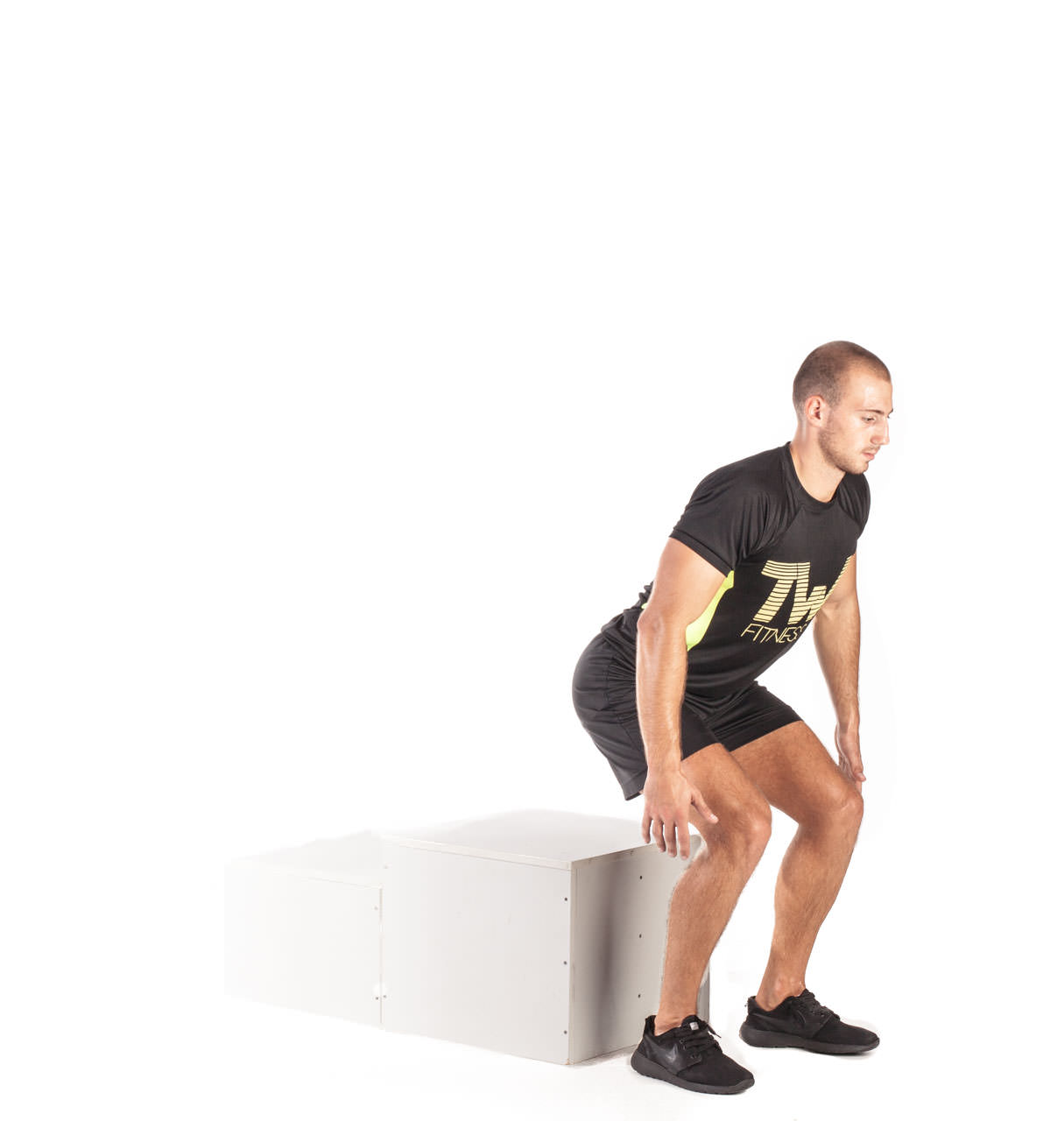 Two-Box Jump
1
Begin with a two boxes of an appropriate height in front of you. Stand with your feet shoulder width apart. Perform a short squat in preparation for jumping, swinging your arms behind you.
2
Rebound out of this position, extending through the hips, knees, and ankles to jump as high as possible. Swing your arms forward and up.
3
Land on the first box with the knees bent, absorbing the impact through the legs.
4
Immediately swing your arms and jump again onto the second box.
5
Absorbing the impact through the legs jump from the second box back to the floor. Repeat the exercise according to the training plan.