Workouts with this exercise
Primary muscles
Triceps
Equipment
Dumbbell
Exercise description
Male exercise for the gym.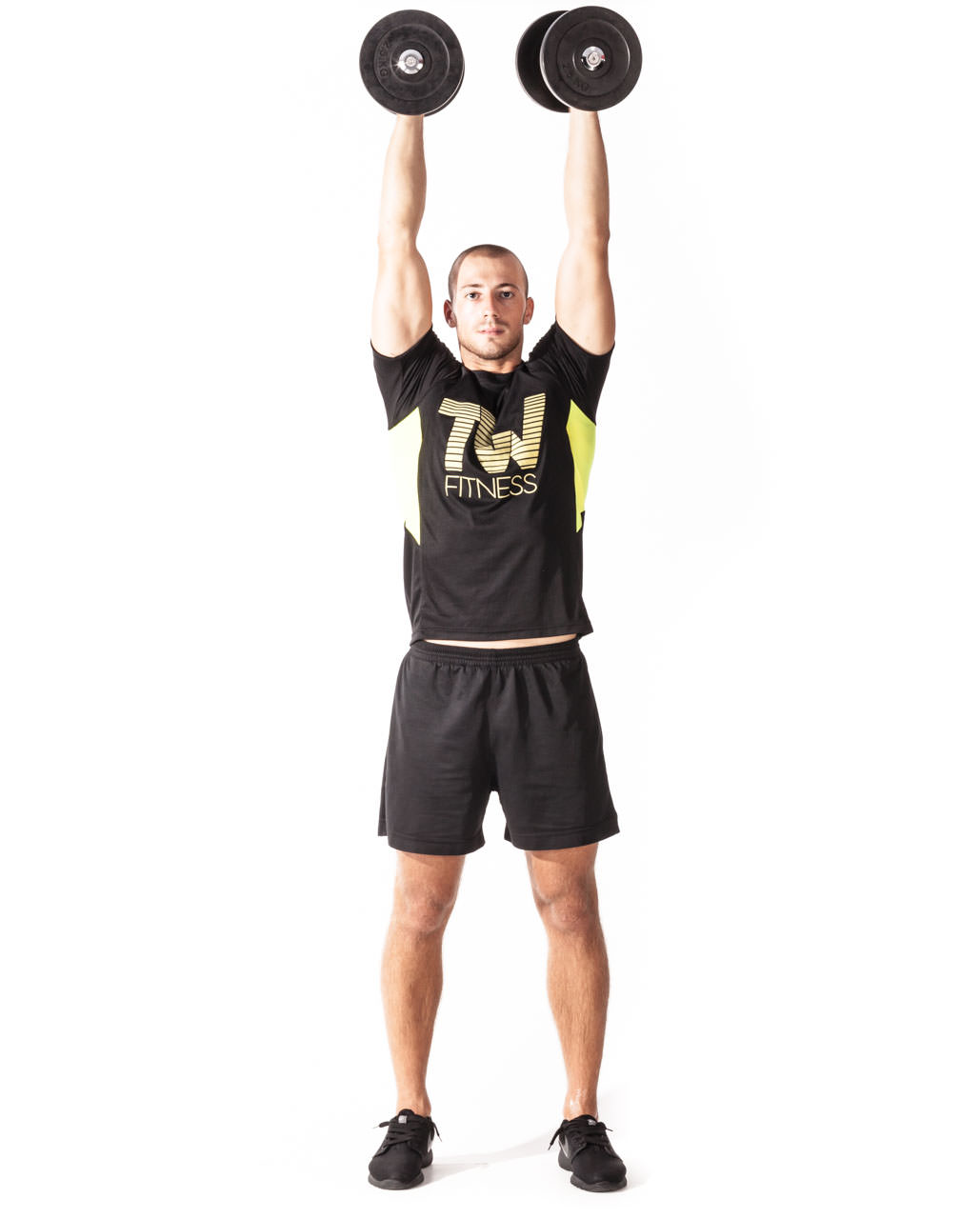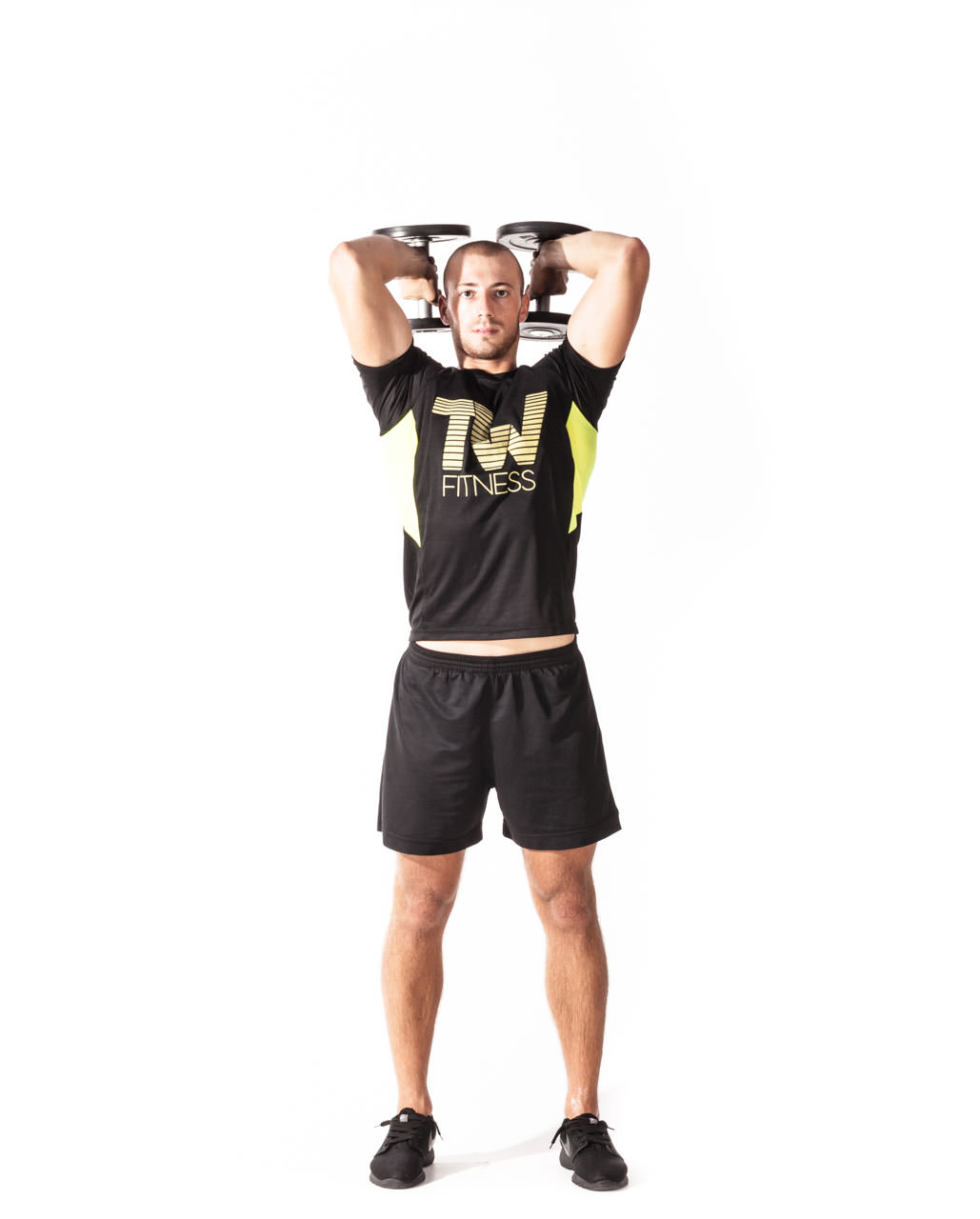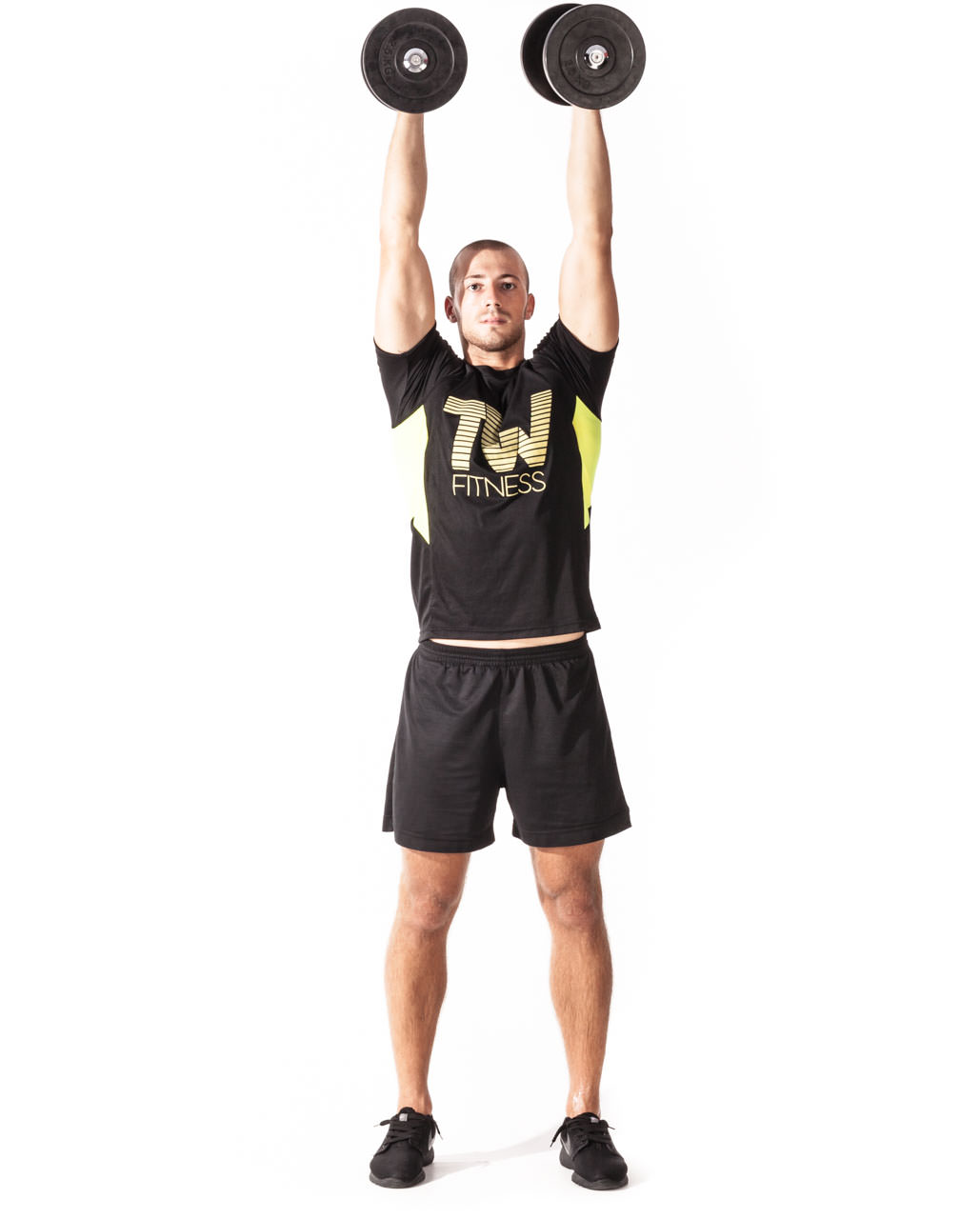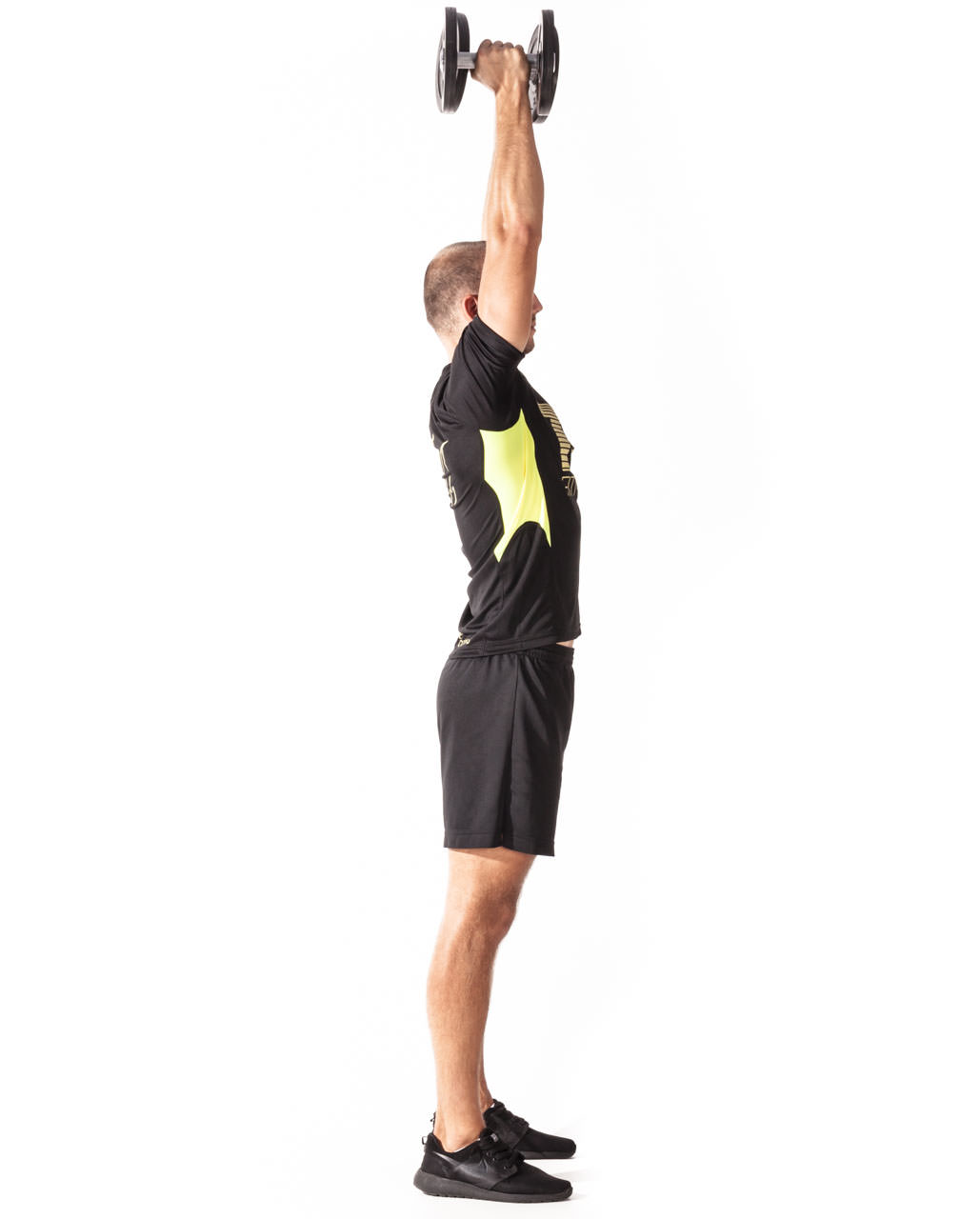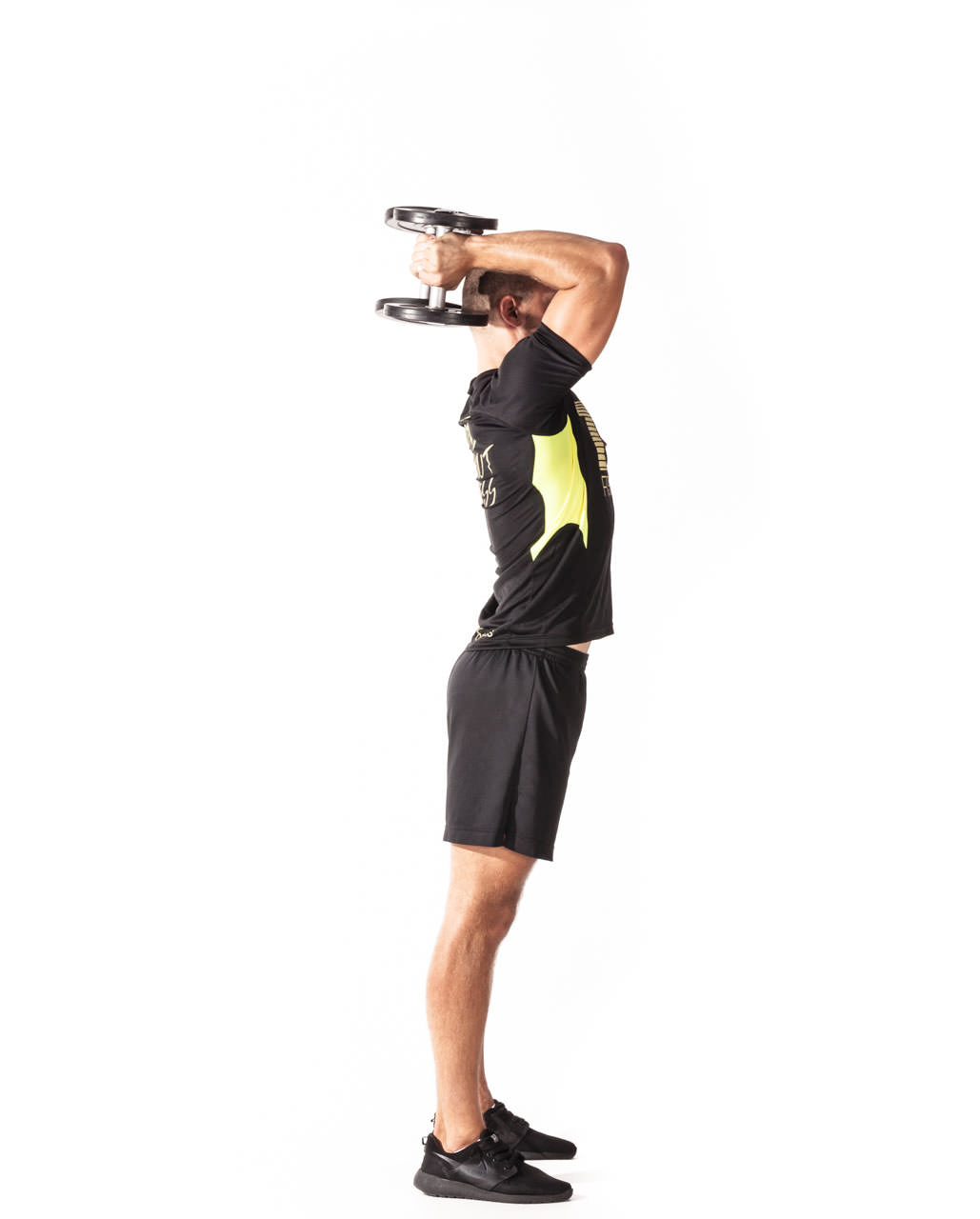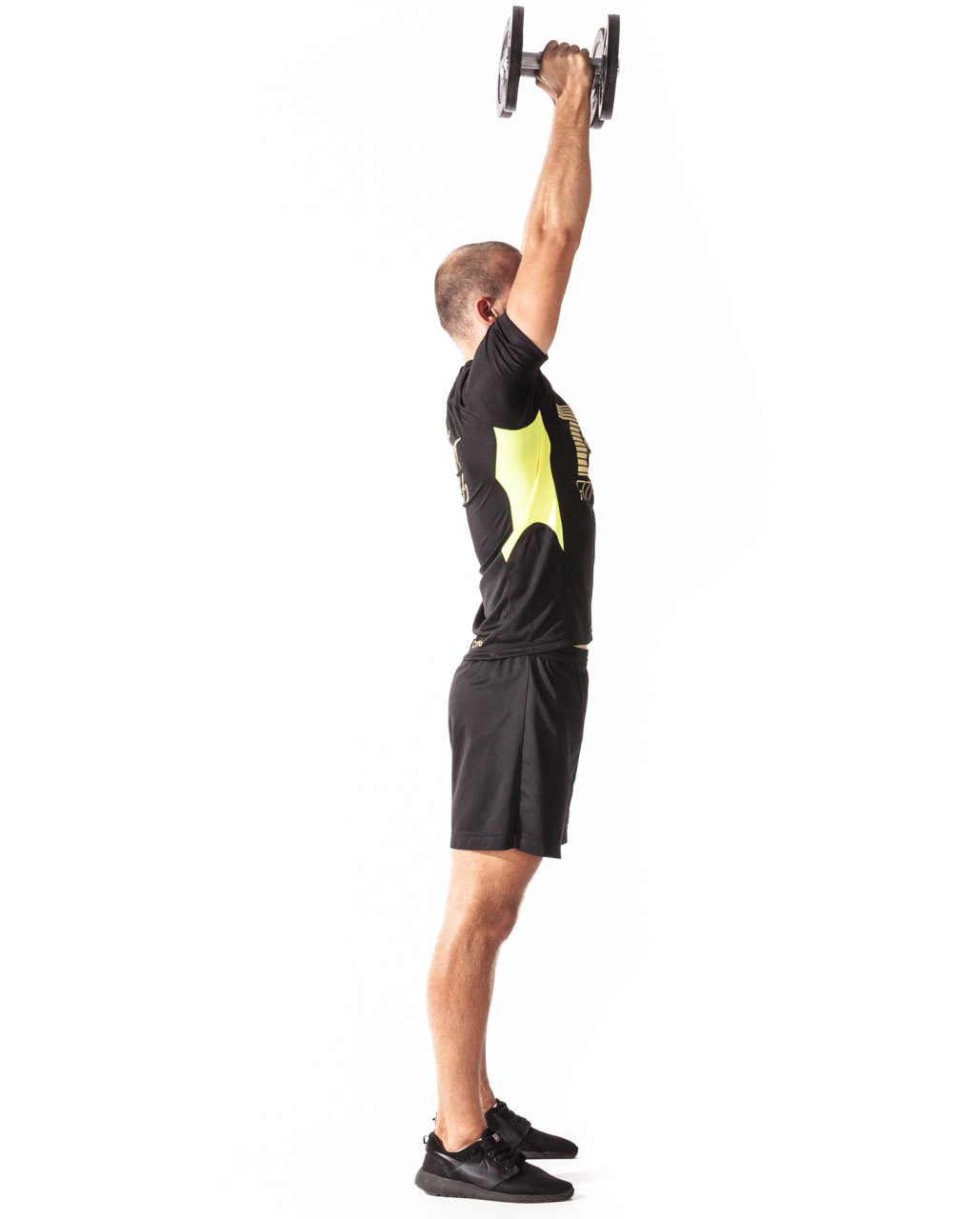 Standing Dumbbell Triceps Extension
1
Grab a pair of dumbbells. Stand straight. Lift the dumbbells (palms facing each other) over your head until your both arms are fully extended.
2
Keeping your upper arms close to your head, lower the dumbbells behind your head. The forearms should be parallel to the floor and the elbows bent in a 90 angle.
3
Extending your arms and using your triceps raise the dumbbells back to the starting position. Repeat the exercise according to the training plan.