Workouts with this exercise
Primary muscles
Back
Secondary muscles
Biceps
Equipment
Barbell
Exercise description
Male exercise for the gym.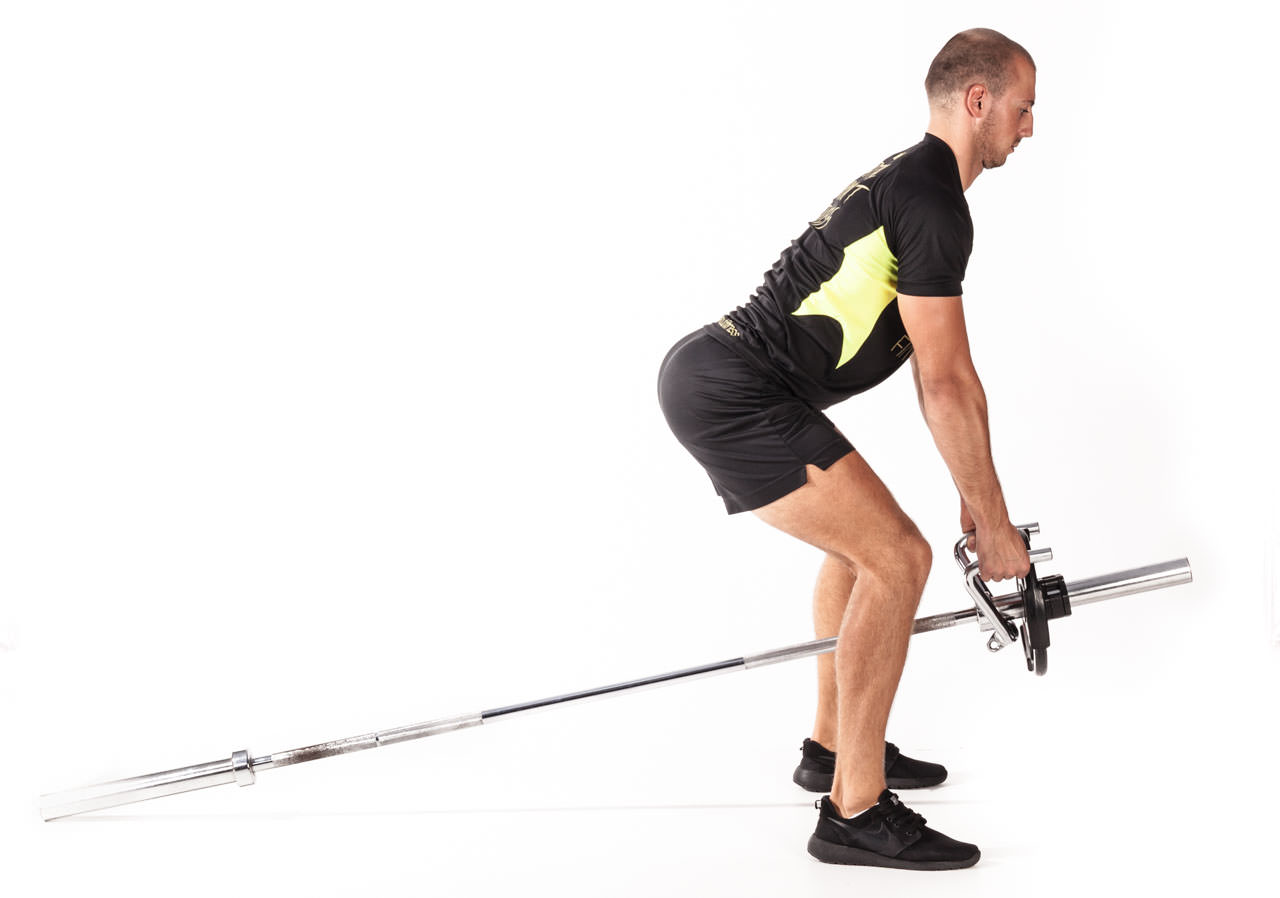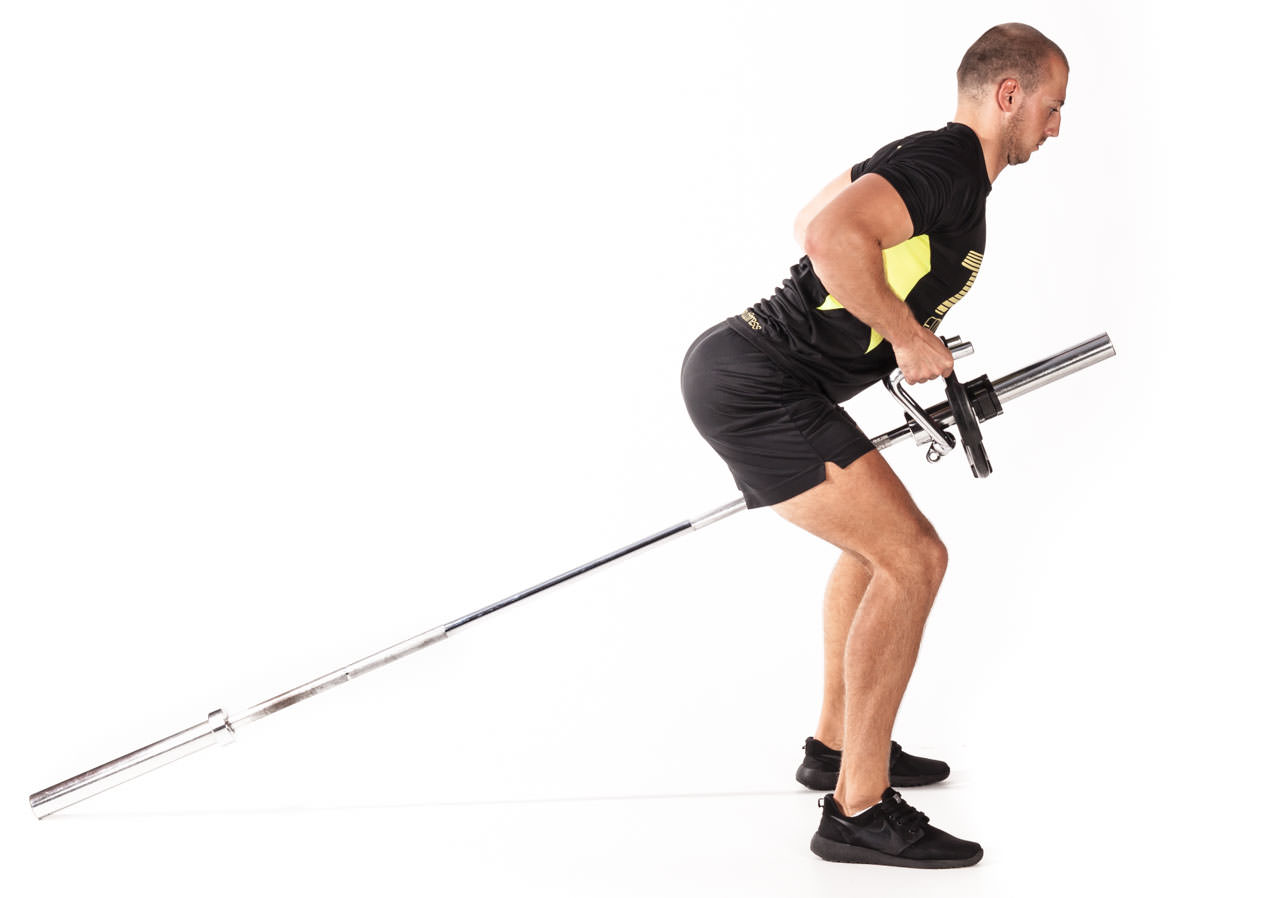 T-Bar Row with Handle
1
Position a bar into a landmine or in a corner to keep it from moving. Stand over the bar, and position a double D row handle around the bar next to the collar. Using your hips and legs, rise to a standing position. Take a wide stance with your hips back and your chest up. Your arms should be extended.
2
Pull the weight to your upper abdomen by retracting the shoulder blades and flexing the elbows. Pause for a second.
3
Slowly lower the bar to the starting position and repeat the exercise according to the training plan.