Workouts with this exercise
Primary muscles
Glutes
Secondary muscles
Upper Leg
Equipment
Dumbbell
Exercise description
Male exercise for the gym.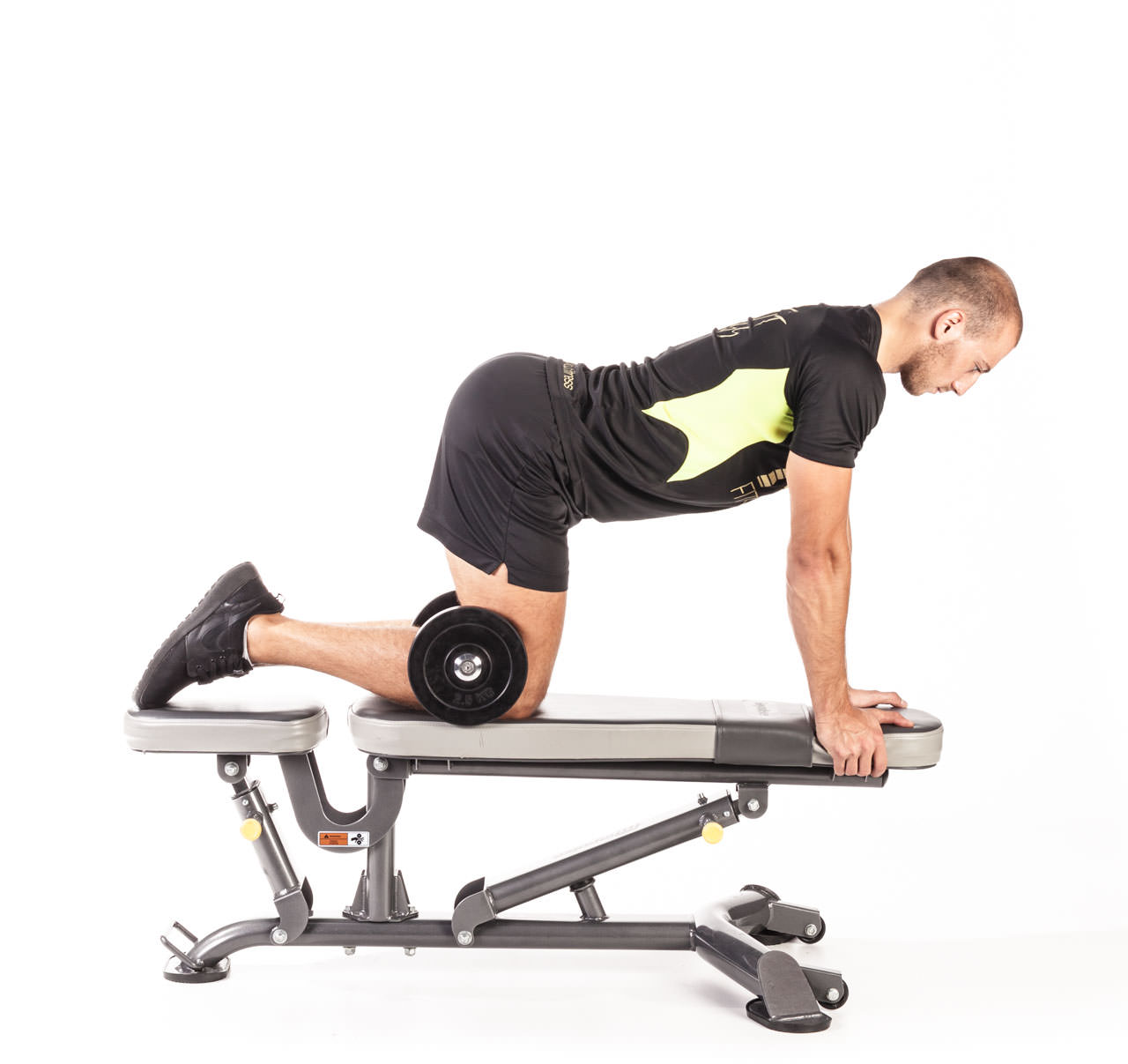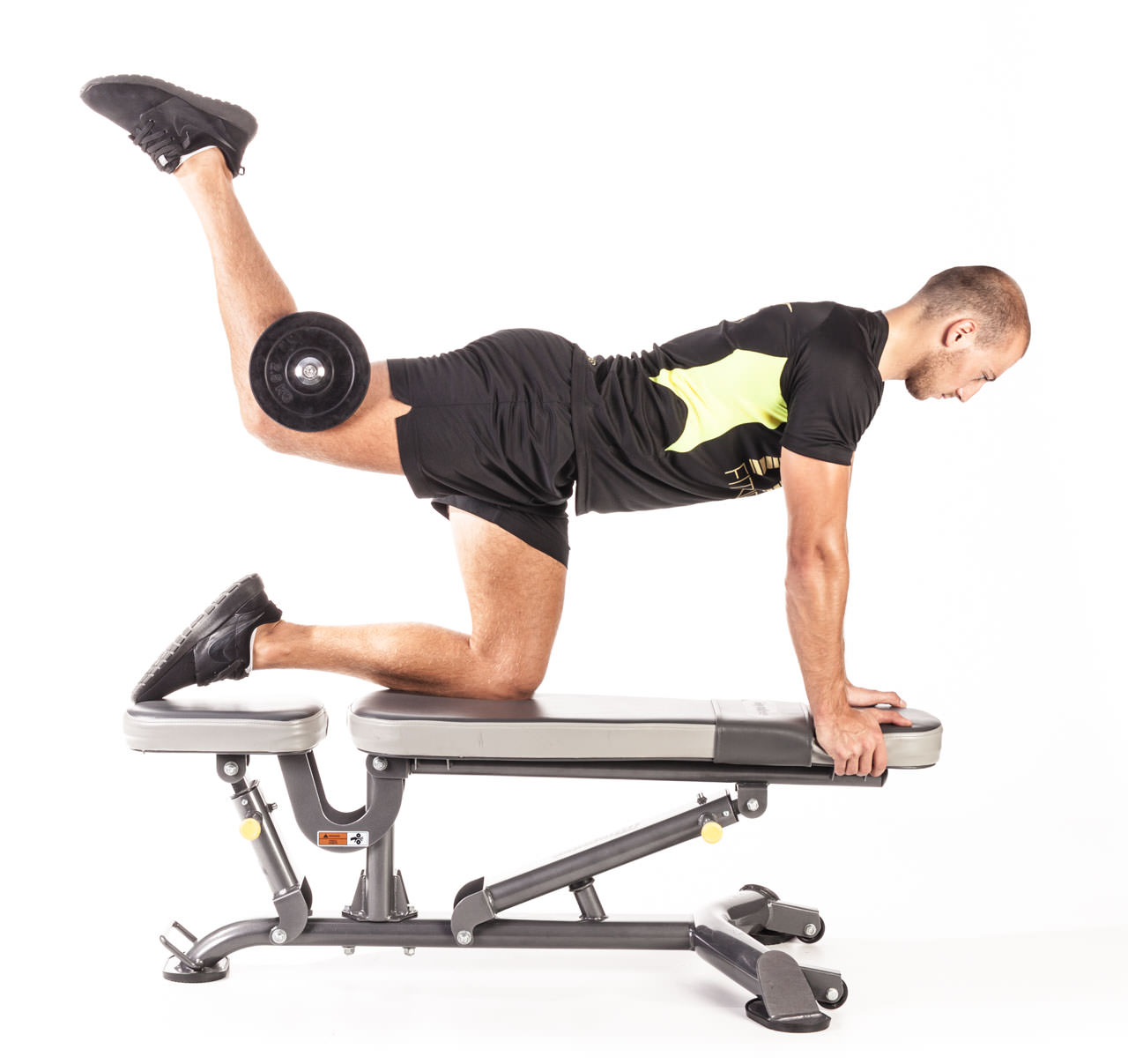 Weighted Rear Leg Raise
1
Place yourself on your hands and knees on a flat bench. Hold on to the edges of the bench for better support. Your head should be looking down (in line with the spine) and the bend of the knees should create a 90 degree angle between the hamstrings and the calves. Put the dumbbell in a corner of your right leg (ask someone to help you), and slightly squeezing the leg hold the dumbbell safe from dropping.
2
Lift your right leg up trying not to drop the dumbbell. Keep lifting your leg until your thigh is parallel to the floor. At the top position pause for a second.
3
Slowly lower your right leg back to the starting position. Repeat the exercise according to the training plan then switch legs.