Workouts with this exercise
Primary muscles
Abs
Equipment
None
Exercise description
Male exercise for the gym.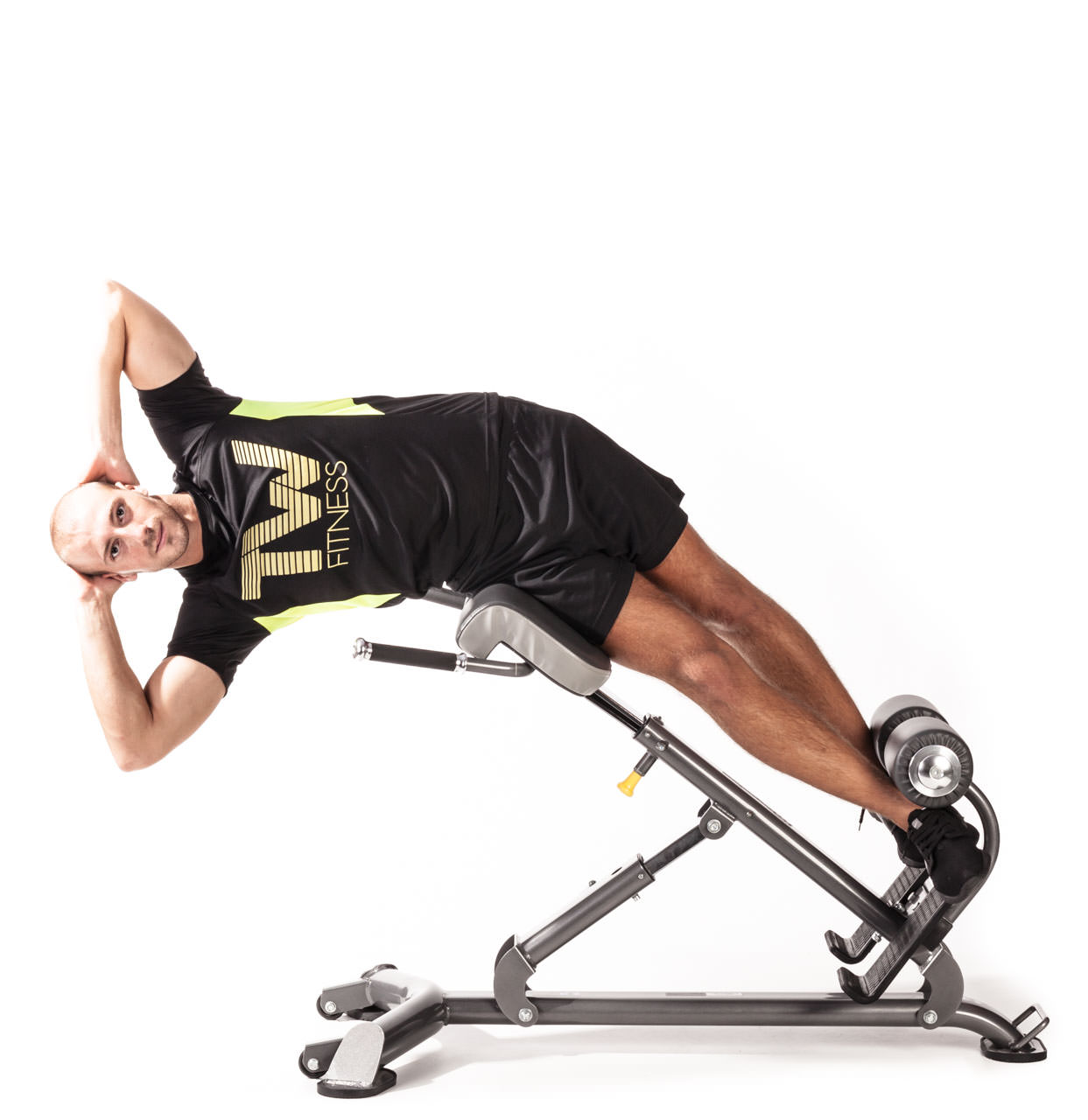 Bench Side Bends
1
Lie on to the Bench on your right side. Cross legs over and lock onto the bench base. Put your hand (across fingers) behind your head.
2
Bend your torso over bench towards the floor. Stretching your upper side of your torso, go down as low as you can.
3
Lift your torso back up to the starting position. Repeat the exercise according to the training plan then switch sides.