Workouts with this exercise
Primary muscles
Shoulder
Secondary muscles
Triceps
Equipment
Dumbbell
Exercise description
Male exercise for the gym.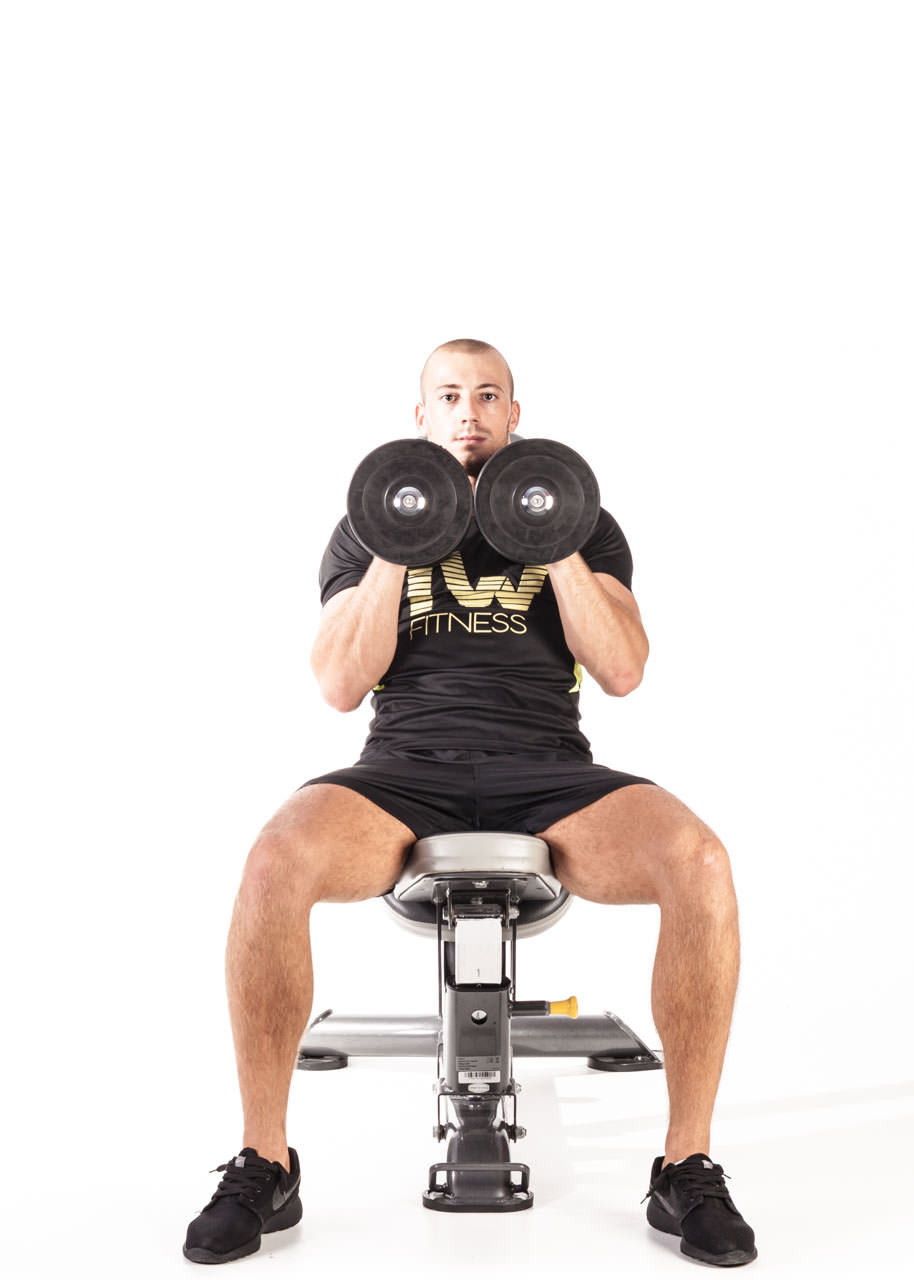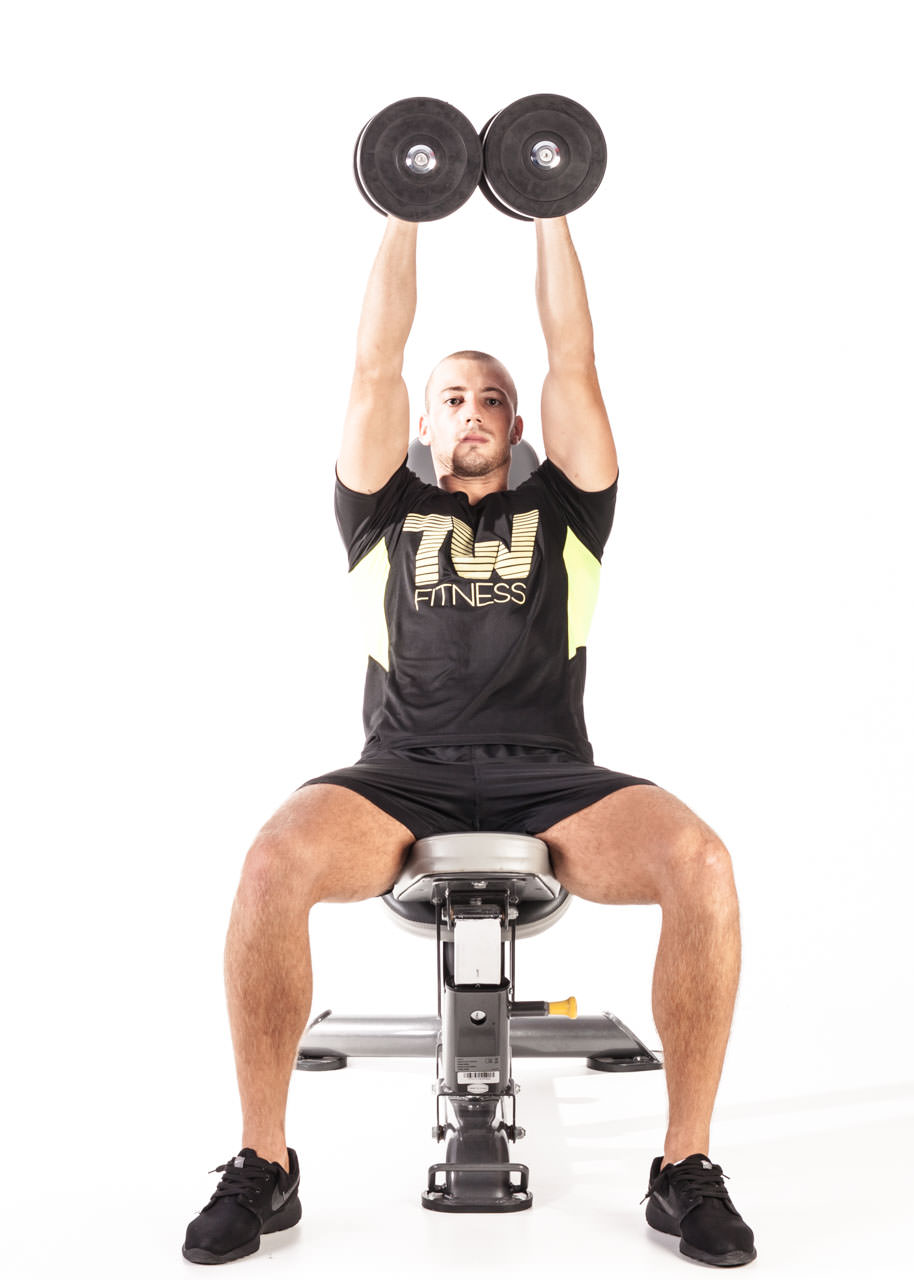 Seated Palms-In Dumbbell Press
1
Grab a pair of dumbbells in each hand with your arms fully extended to the side using a neutral grip (palms facing in). Seat down on incline bench with your back pressed to the side of the bench. Slowly lift the dumbbells up until you create a sharps degree angle with your arms.
2
Continue to maintain a neutral grip throughout the entire exercise. Slowly lift the dumbbells up until your arms are fully extended.
3
Lower the dumbbells down to the starting position and repeat the exercise according to the training plan.