Workouts with this exercise
Primary muscles
Traps
Secondary muscles
Forearm
Shoulder
Equipment
Barbell
Exercise description
Male exercise for the gym.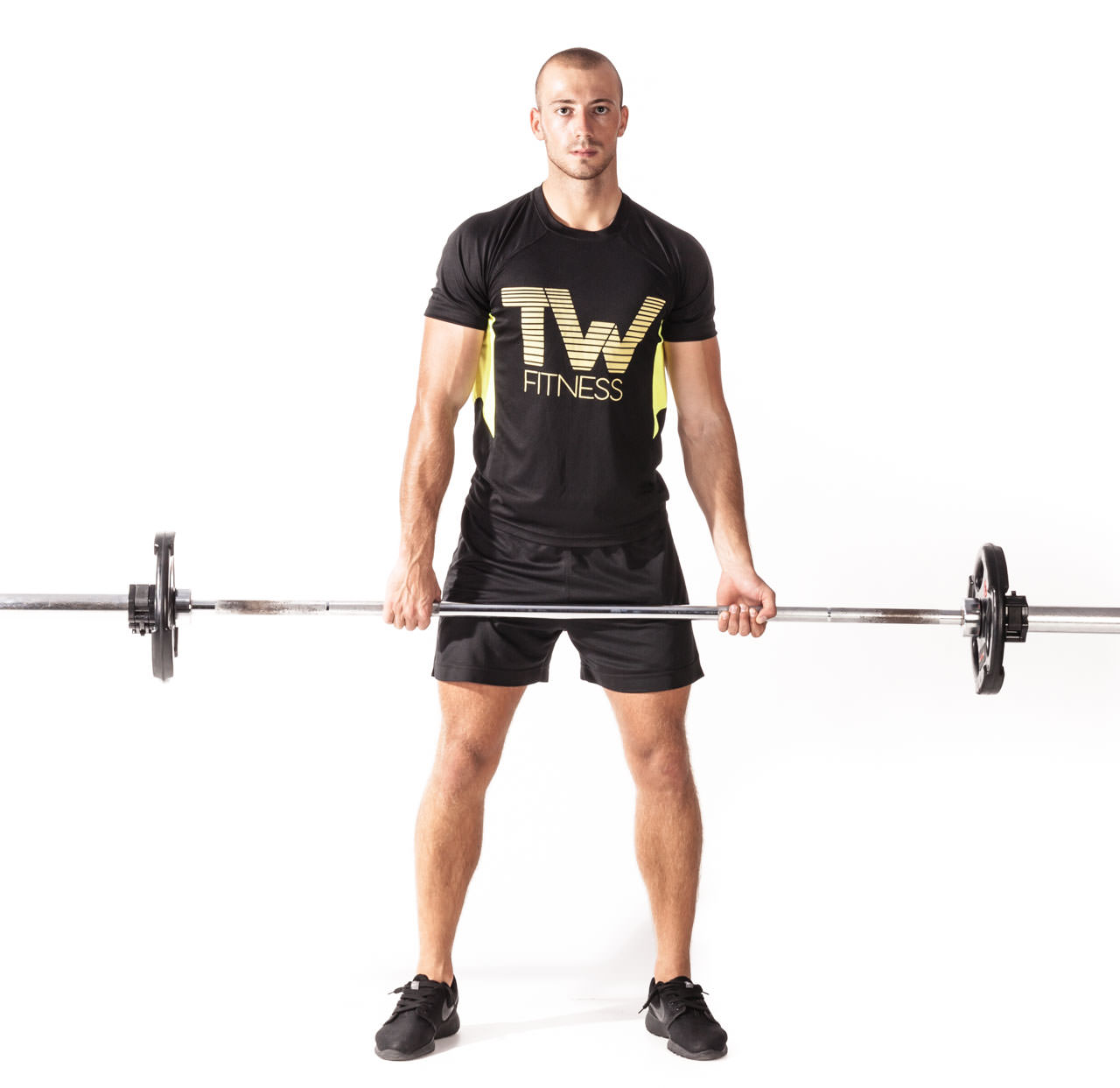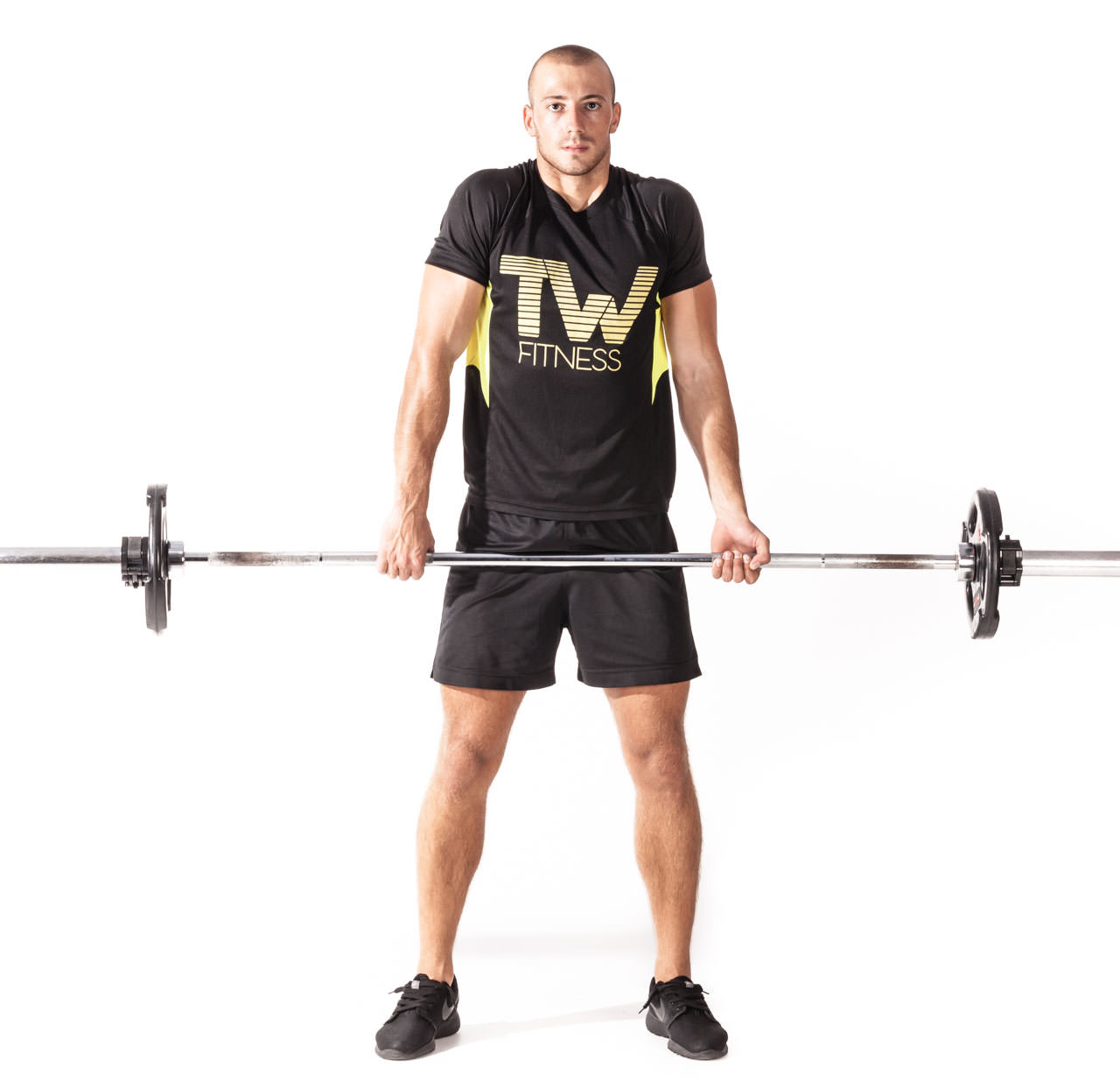 Barbell Shrug
1
Grab a barbell. Stand with a shoulder width, with the bar hanging at the mid-thigh position (one arm – pronated grip, other arm – supinated grip). Your back should be straight and inclined slightly forward.
2
Shrug your shoulders towards your ears.
3
Lower your shoulders to the starting position and repeat the exercise according to the training plan.