Workouts with this exercise
Primary muscles
Upper Leg
Secondary muscles
Abs
Glutes
Shoulder
Back
Equipment
Medicine Ball
Exercise description
Male exercise for the gym.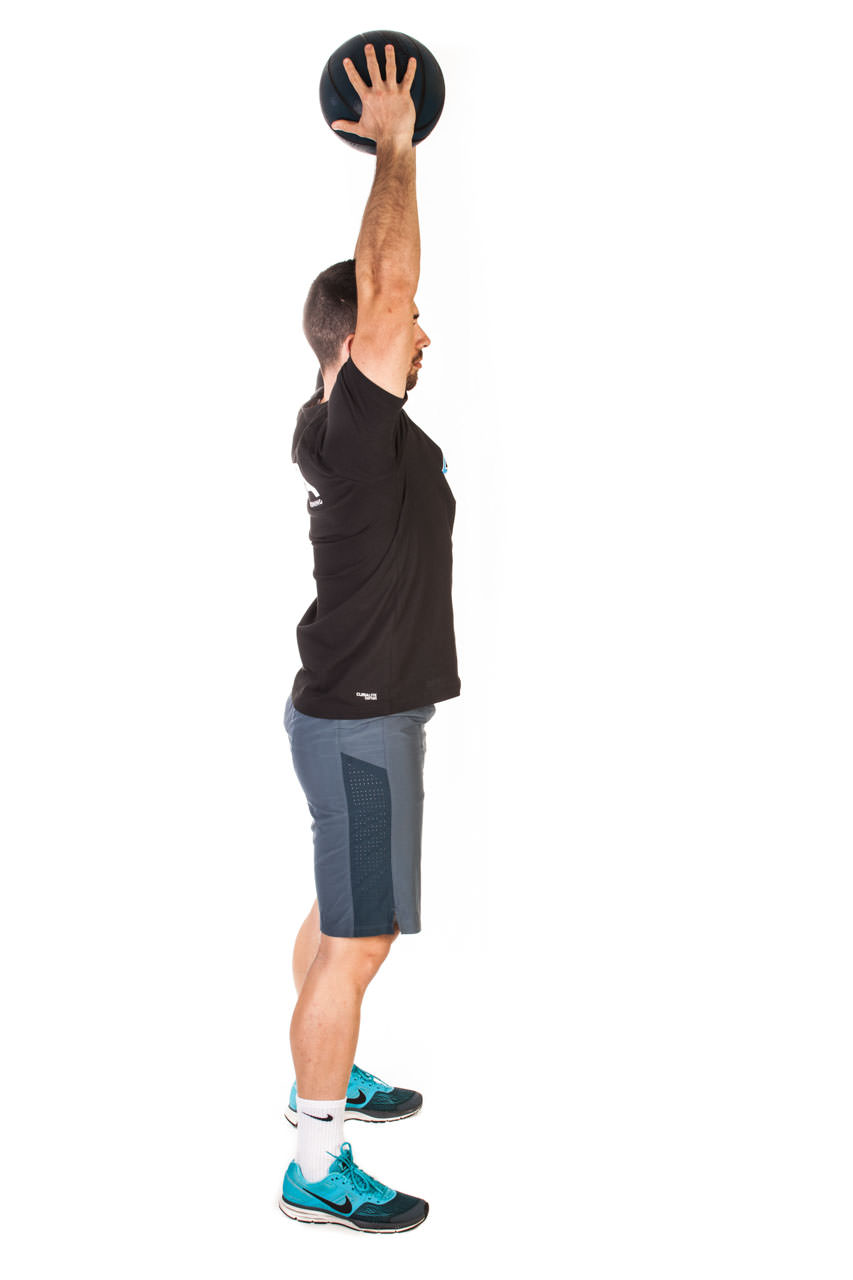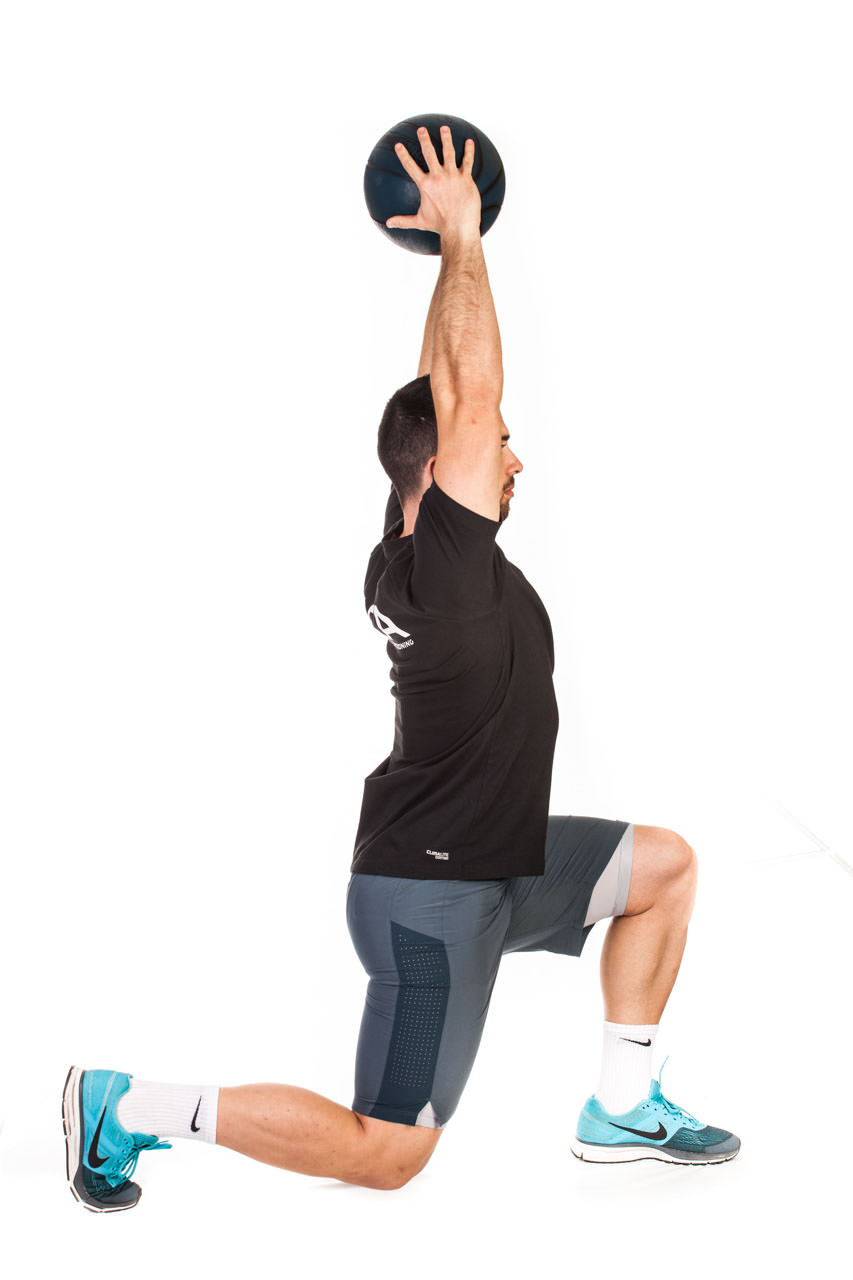 Medicine Ball Lunge to Overhead Press
1
Stand with your feet slightly wider than shoulder width apart, holding a medicine ball overhead with both your hands.
2
Lift one foot off the floor, bending the knee, and hold this position for one count. Step into a lunge and lower yourself until your back knee almost touches the floor.
3
Bring the front leg back to the starting position and repeat the exercise according to the training plan, then switch legs.