Workouts with this exercise
Primary muscles
Upper Leg
Back
Secondary muscles
Lower Leg
Glutes
Equipment
Dumbbell
Exercise description
Male exercise for the gym.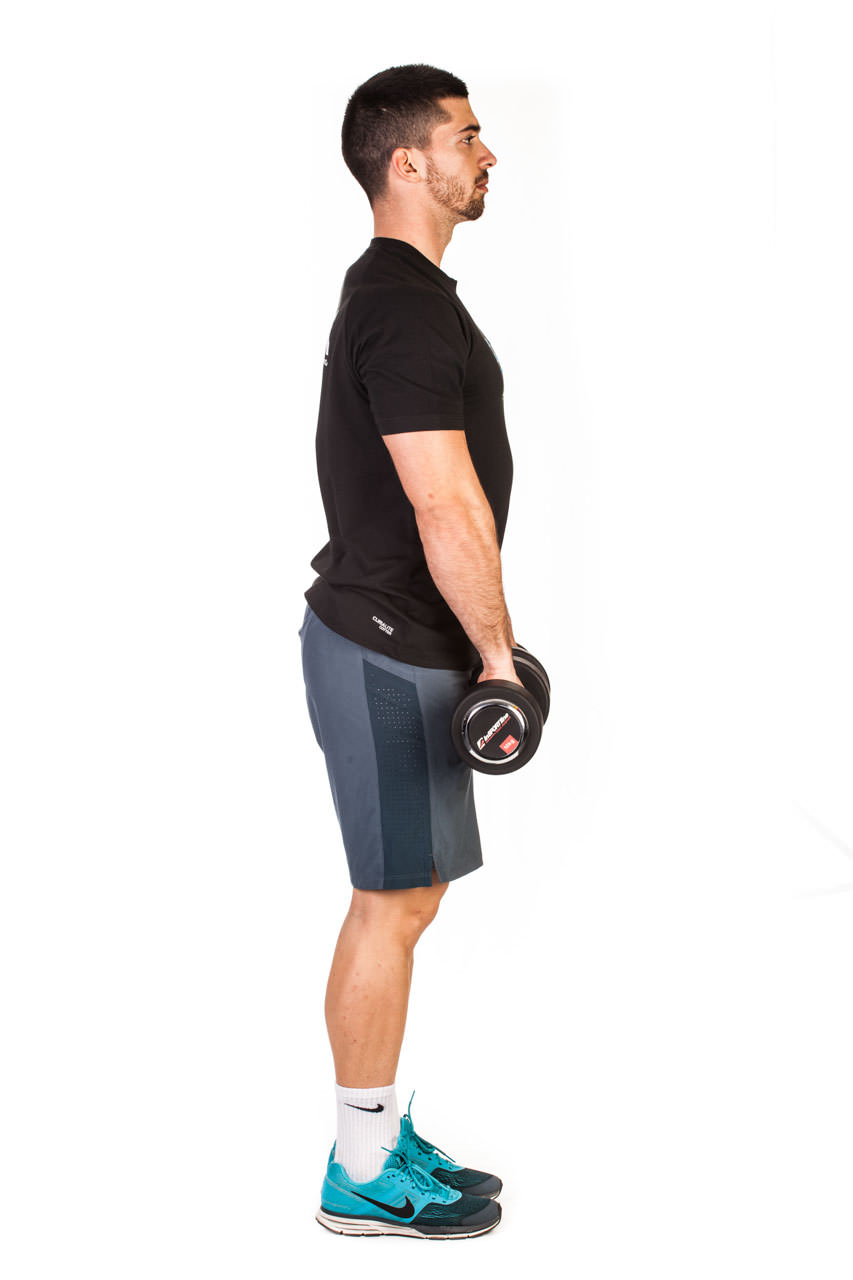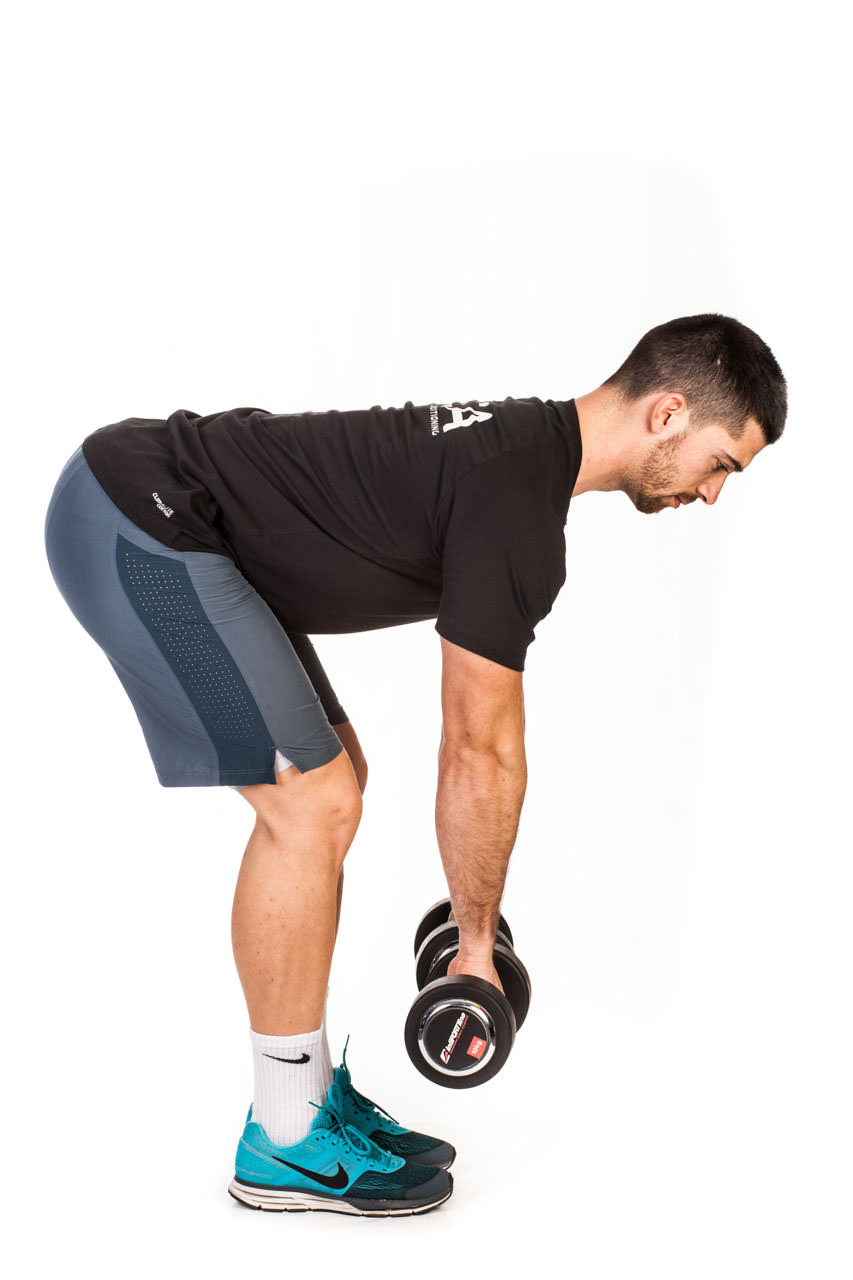 Dumbbell Romanian Deadlift
1
Stand upright with your feet shoulder width apart, holding a pair of dumbbells in each hand. Slightly bend your knees. Keep your hips and back straight. When standing, the dumbbells should be resting against your thighs.
2
Lower the dumbbells by pushing your hips back and maintaining a slight bend in the knees like when squatting or performing regular deadlifts. Lower the dumbbells to a position just below your knees rather than all the way to the floor. Your back should be straight and parallel to the floor at the lowest position.
3
Return to the standing position by maintaining a slight bend in your knees and keeping your hips and back straight as you lift the dumbbells straight up. Concentrate on using your hips and legs as you stand. Repeat the exercise according to the training plan.