Workouts with this exercise
Primary muscles
Upper Leg
Secondary muscles
Glutes
Lower Leg
Equipment
Step-Up Box
Exercise description
Male exercise for the gym.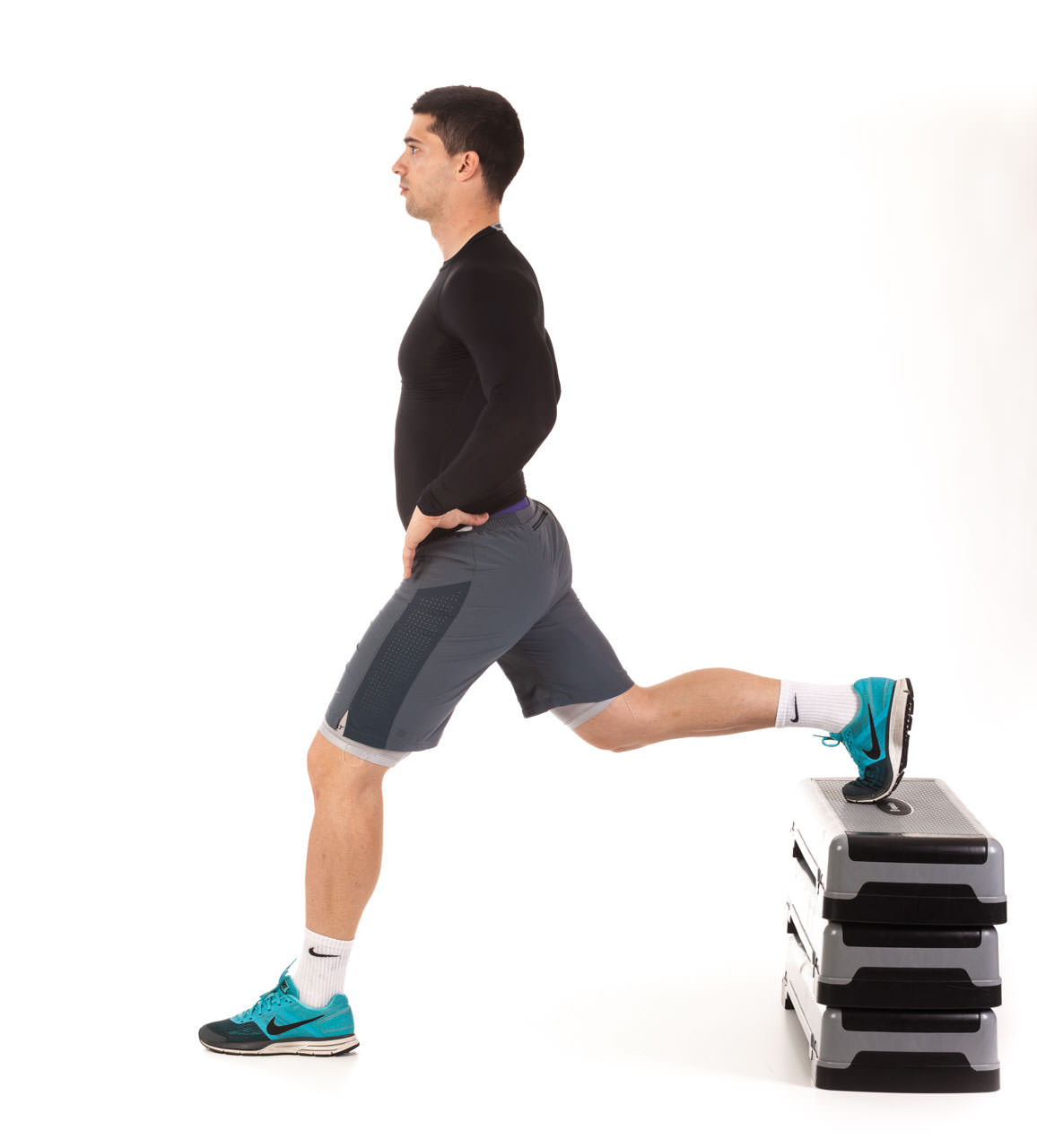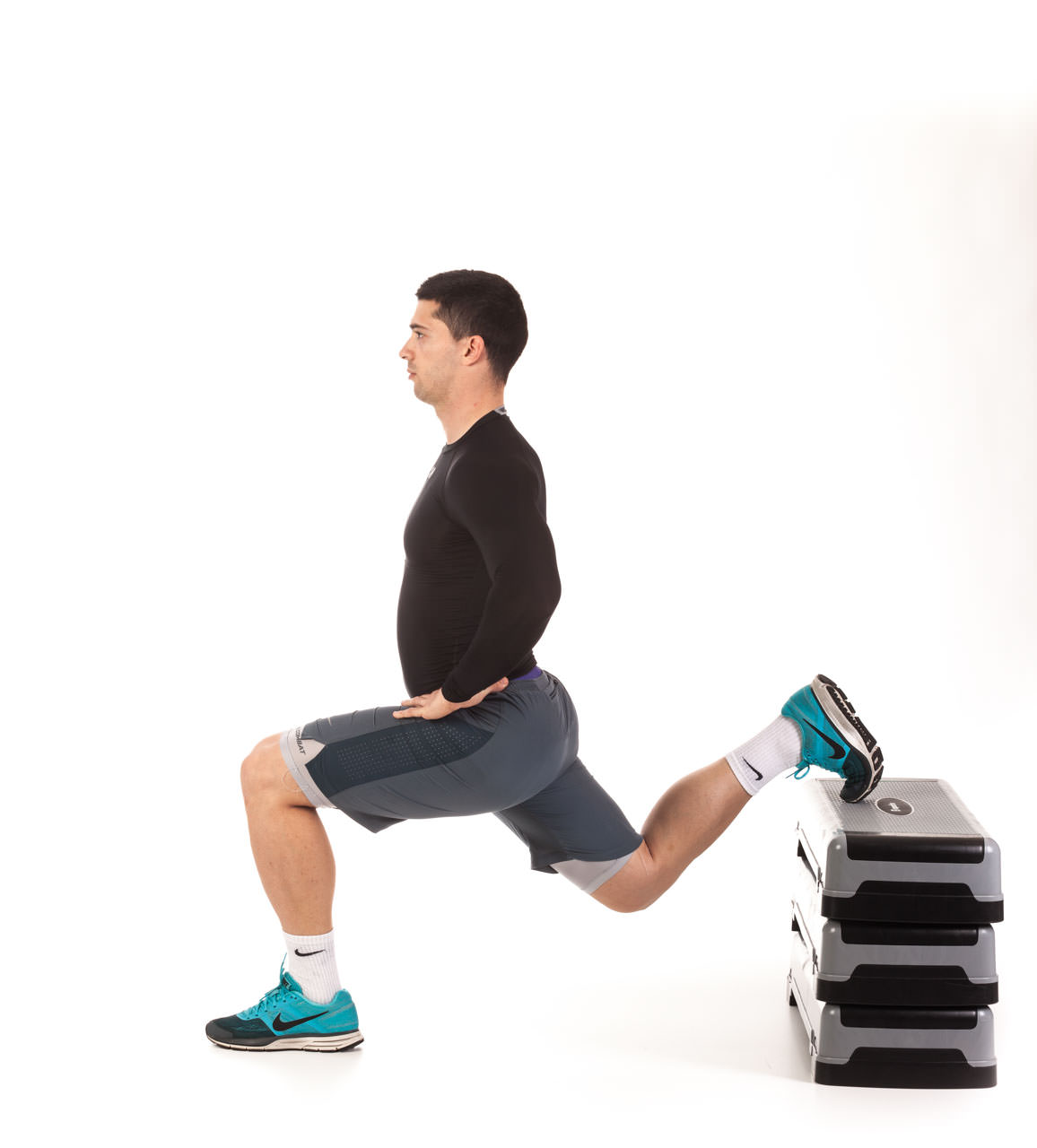 Bulgarian Squat
1
Stand about 2 to 3 feet in front of stacked steppers or step up box with your back facing the steppers. Your feet should be shoulder width apart and hands on your waist. Bend the knees and move one foot back so that your toe is resting on the steppers. Your other foot should be stationary in front of you. Keep your head up looking forward.
2
Slowly lower your leg until your forward thigh is parallel to the floor.
3
Leading with the chest and hips and contracting the quadriceps, lift your leg back to the starting position. Repeat the exercise according to the training plan, then switch legs.