Workouts with this exercise
Primary muscles
Shoulder
Secondary muscles
Triceps
Equipment
Kettlebell
Exercise description
Male exercise for the gym.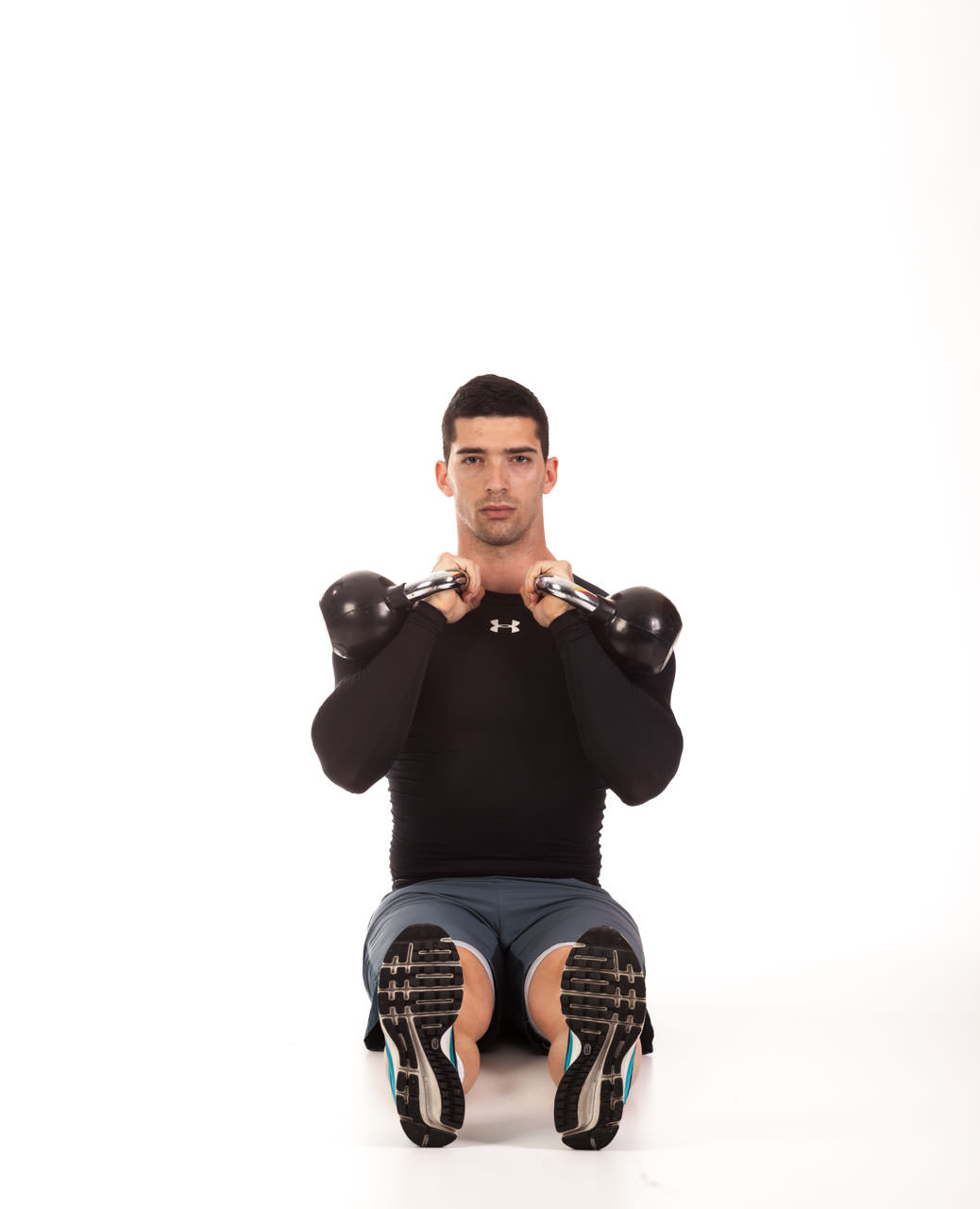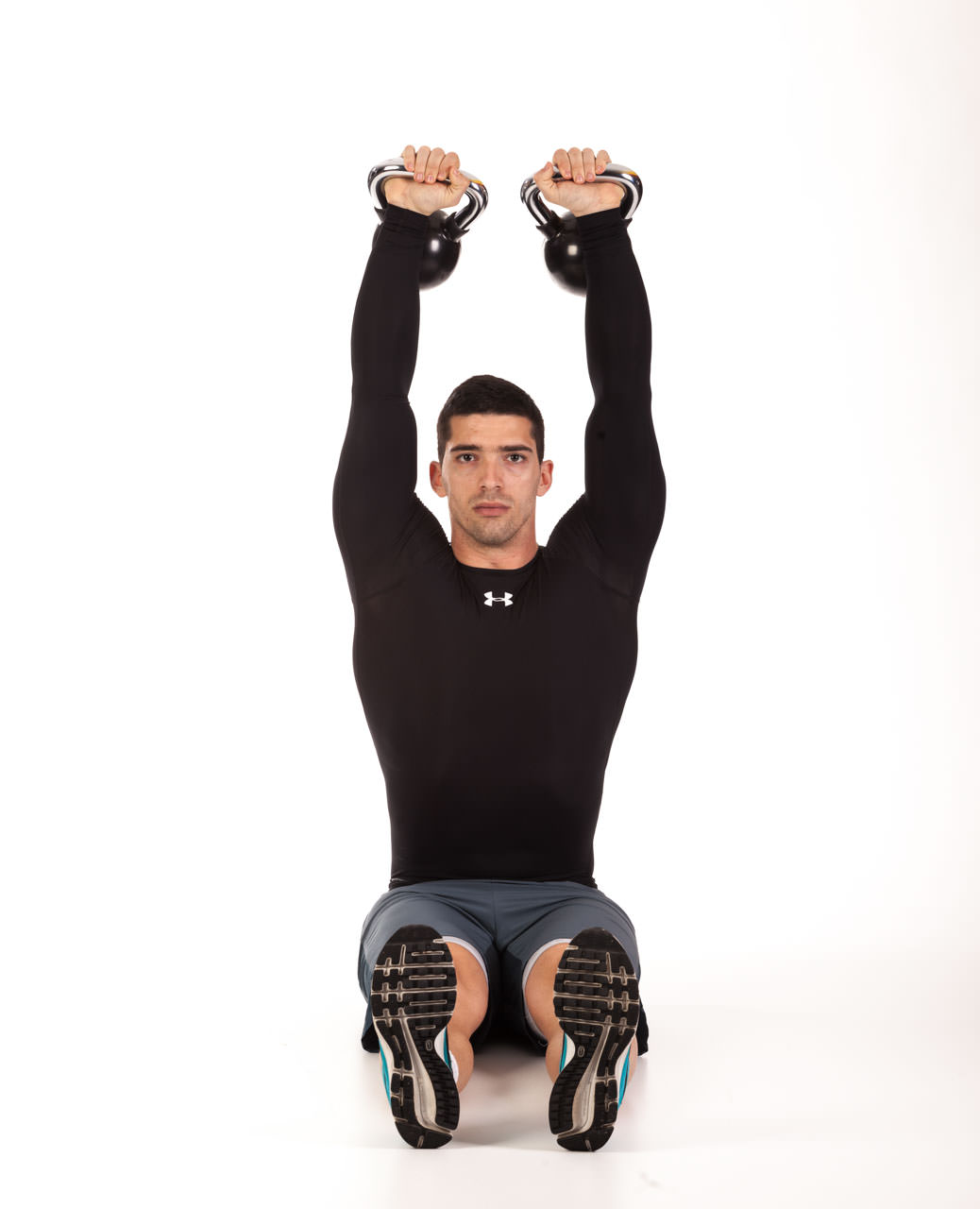 Kettlebell Seated Press
1
Grab a pair of kettlebells. Sit on the floor with your legs extended in front of you. Bring the kettlebells to your shoulders.
2
Press the kettlebells up and out until they are locked out over your head.
3
Lower the kettlebells down to the starting position and repeat the exercise according to the training plan.