Workouts with this exercise
Primary muscles
Shoulder
Secondary muscles
Traps
Equipment
Dumbbell
Exercise description
Male exercise for the gym.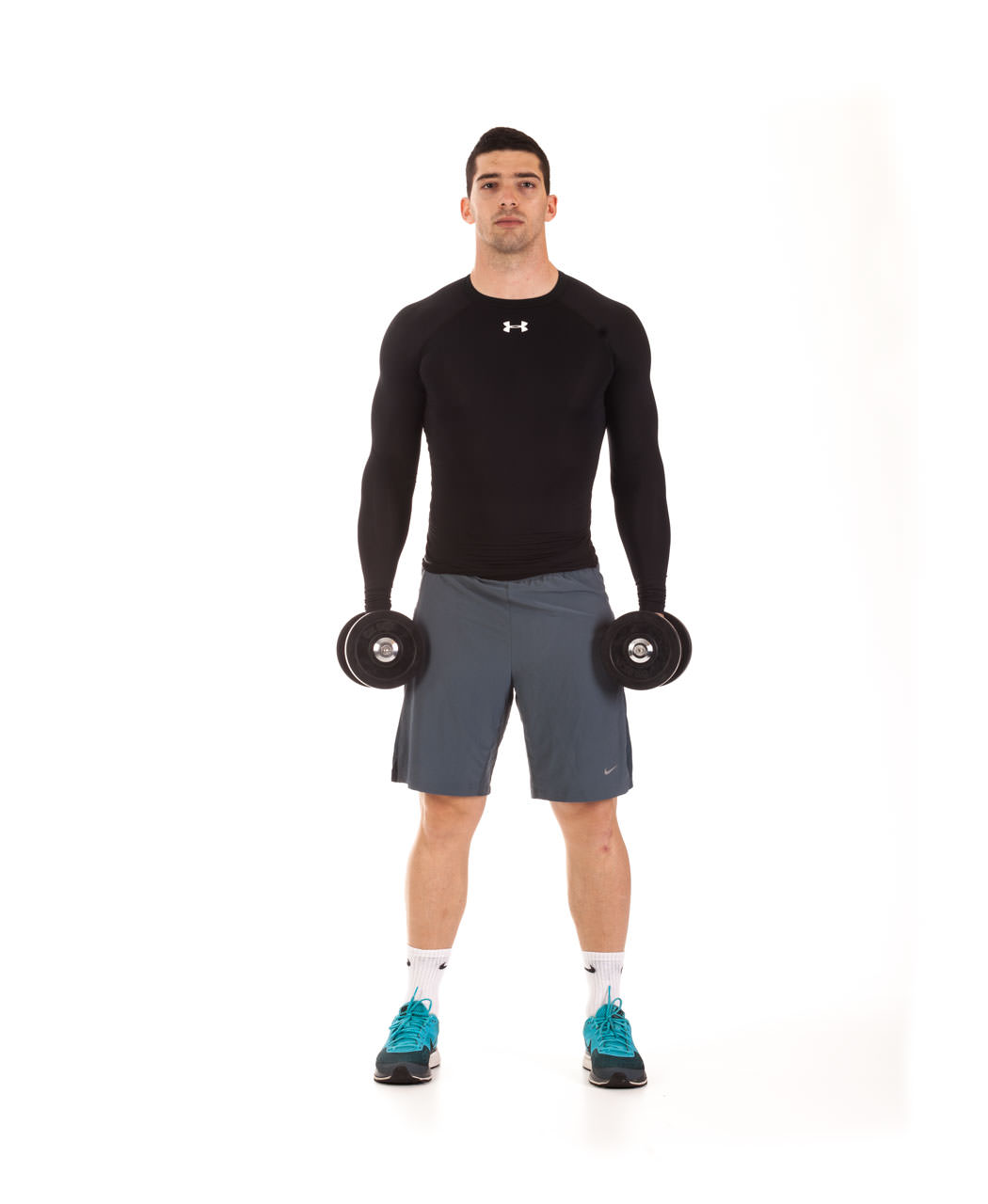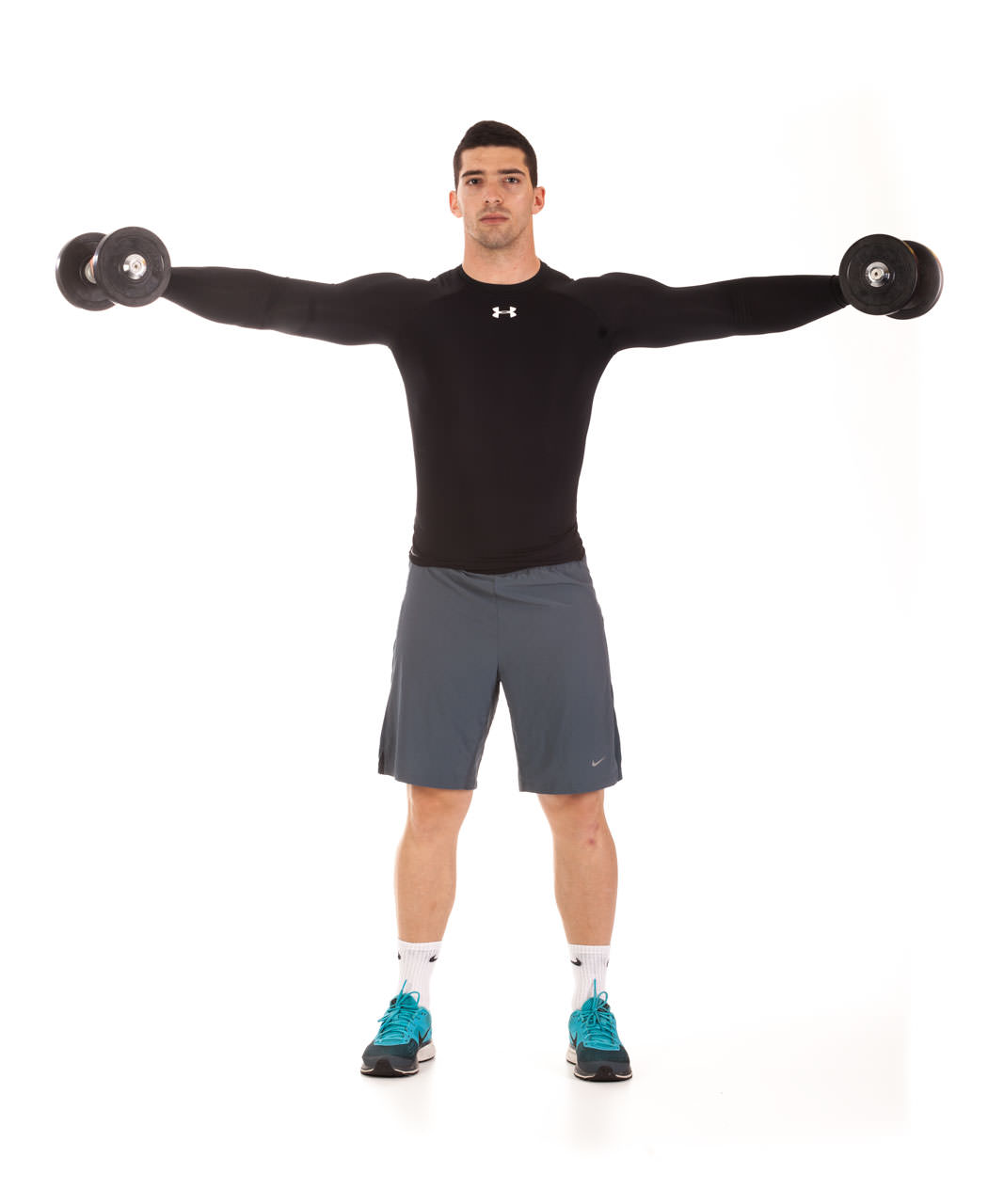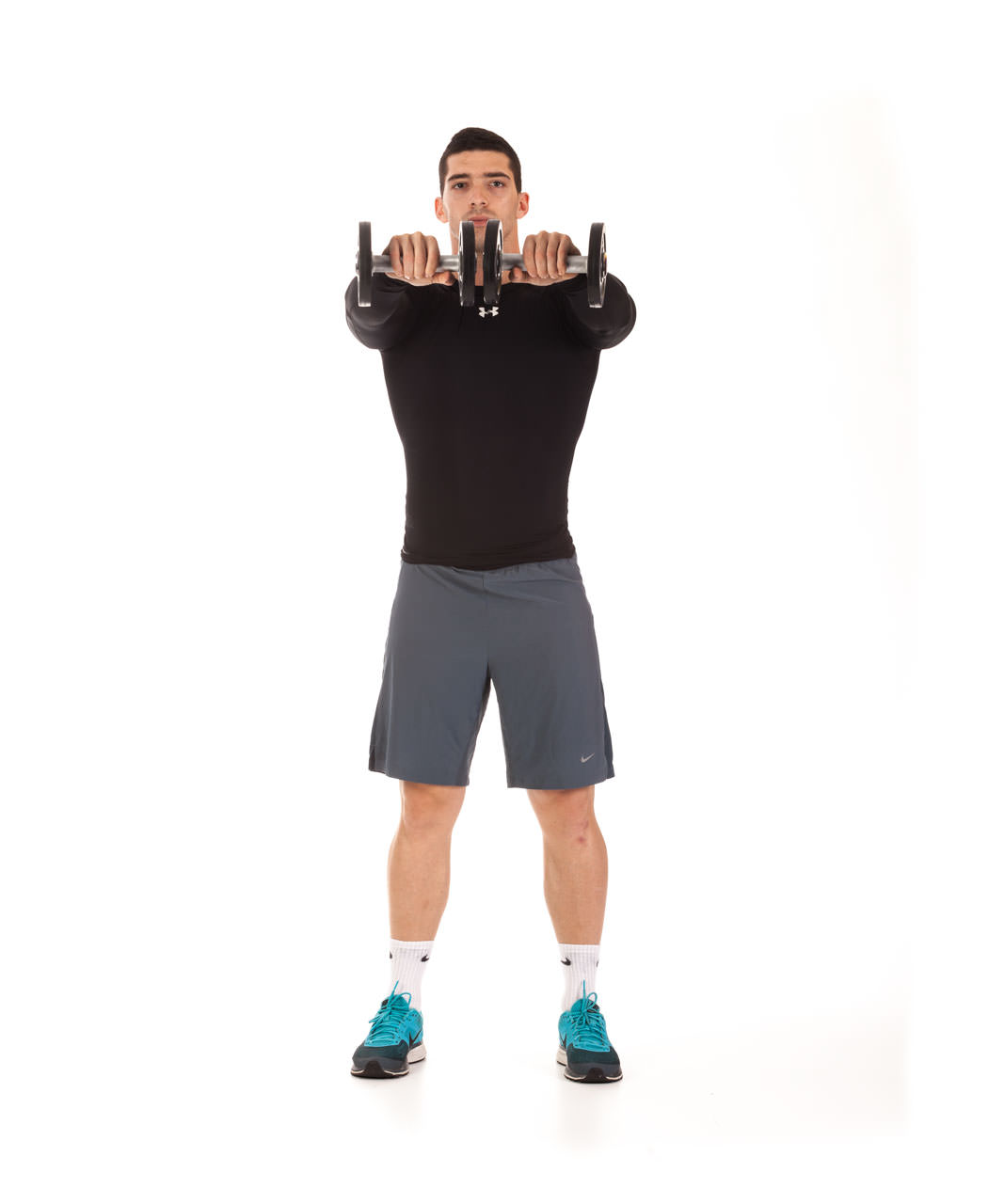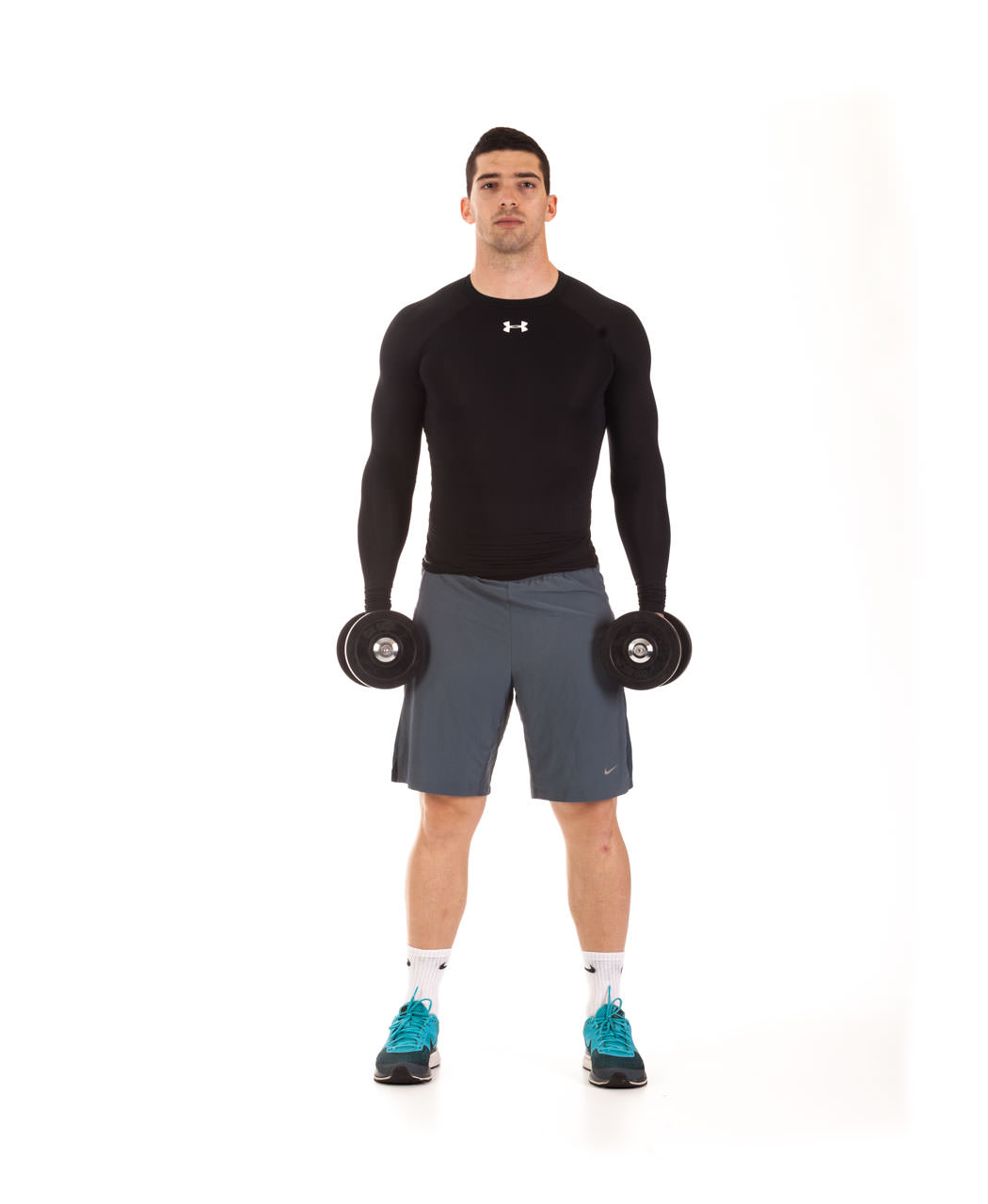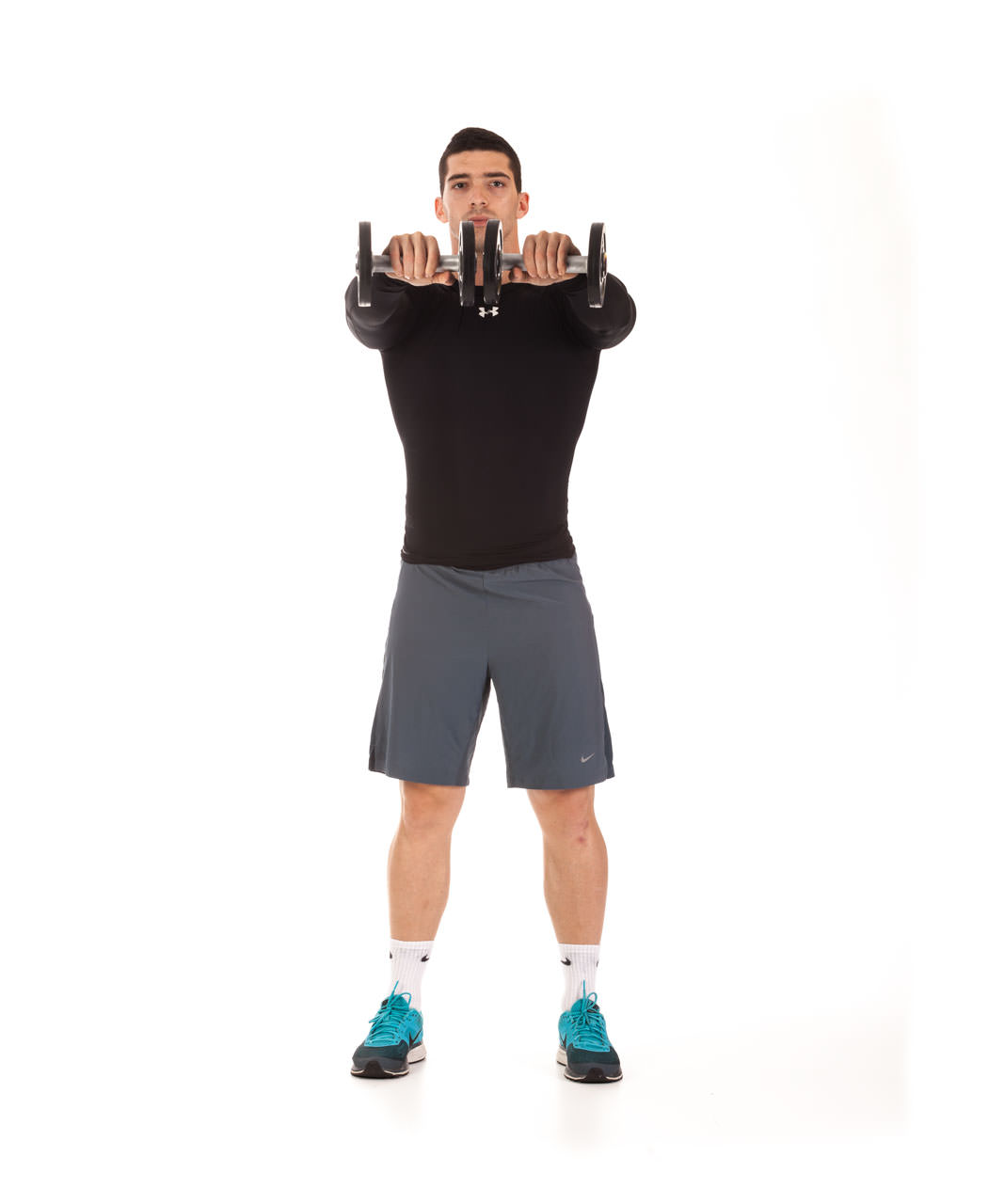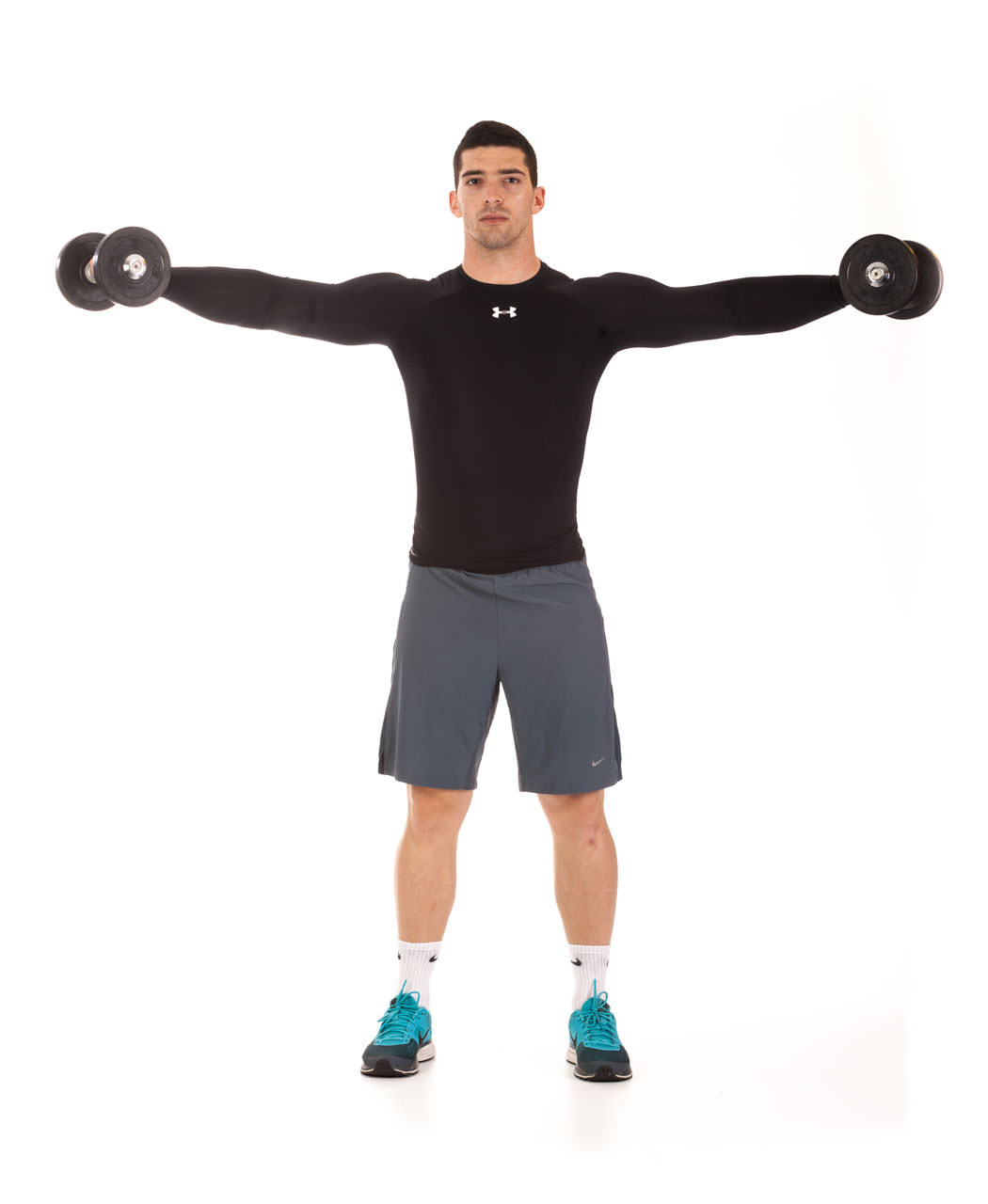 Side Laterals to Front Raise
1
In a standing position, with your feet shoulder width apart and extended arms, hold a pair of dumbbells at your sides.
2
Keeping your elbows slightly bent, raise the dumbbells lateral to shoulder height, avoiding any swinging.
3
At the top of the exercise move the dumbbells in front of you, keeping your arms extended.
4
Lower the dumbbells with a controlled motion.
5
On the next repetition, raise the dumbbells in front of you to shoulder height before moving the dumbbells laterally to your sides.
6
Lower the dumbbells to the starting position and repeat the exercise according to the training plan.