Workouts with this exercise
Primary muscles
Traps
Equipment
Dumbbell
Exercise description
Male exercise for the gym.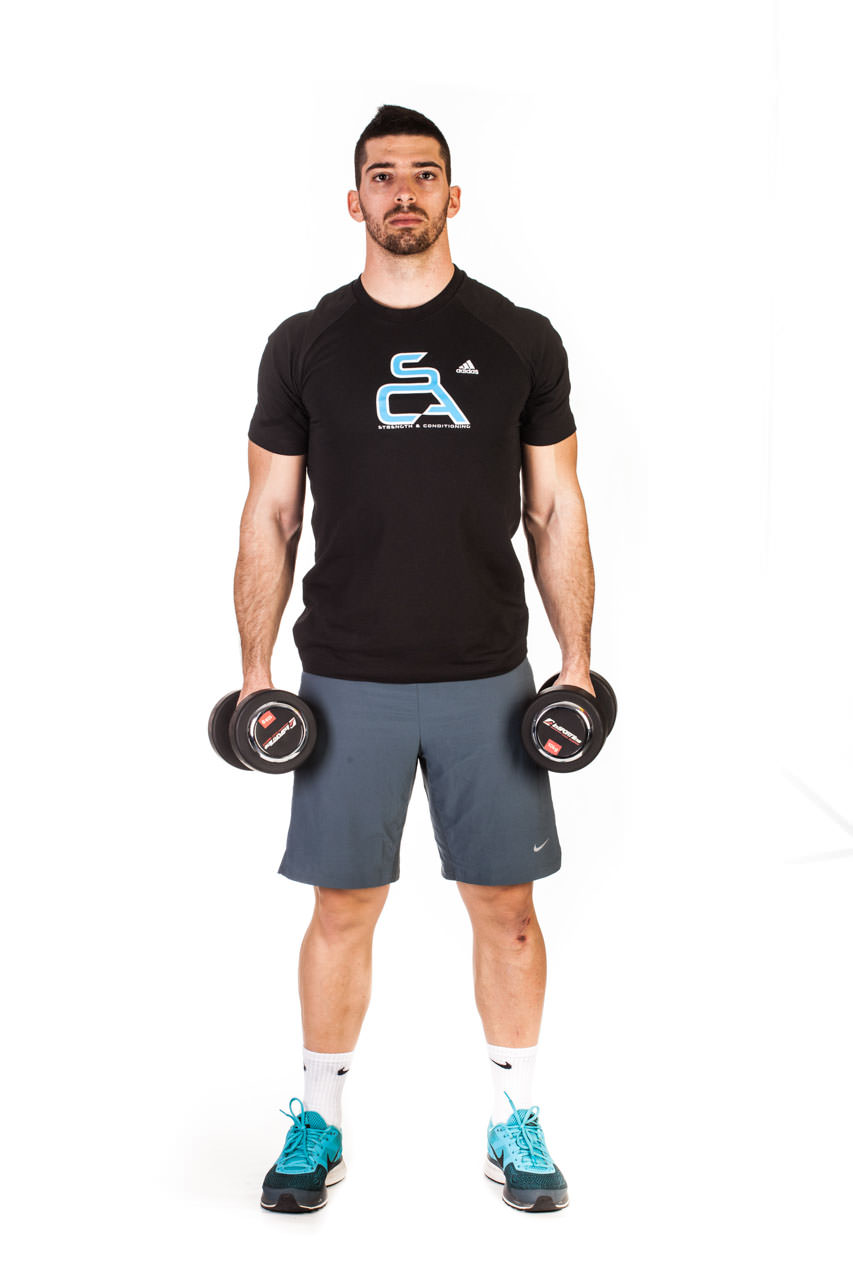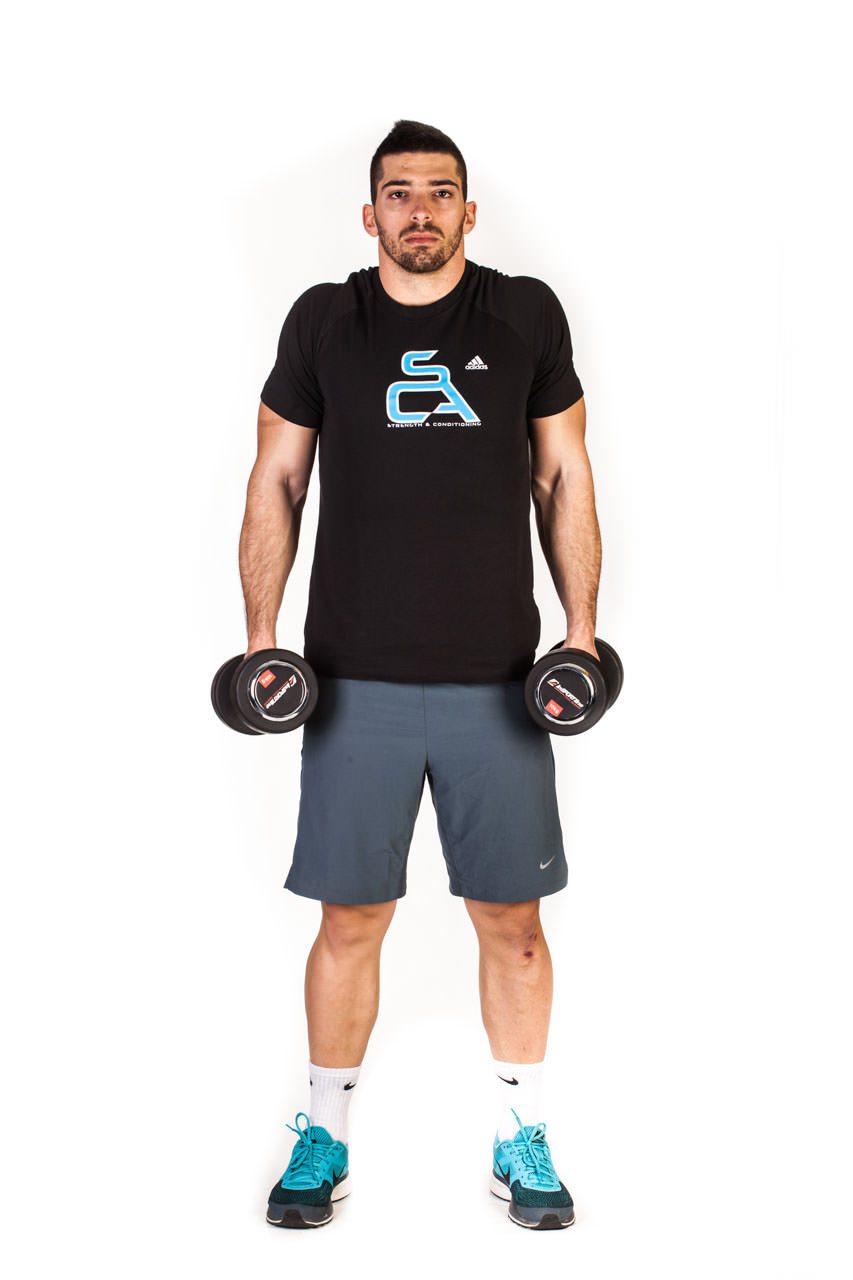 Dumbbell Shrug
1
Stand with a dumbbell in each hand (palms facing your torso), with the arms extended on the sides.
2
Lift the dumbbells by elevating the shoulders as high as possible. Hold the contraction at the top for a second.
3
Lower the dumbbells back to the starting position and repeat the exercise according to the training plan.