Workouts with this exercise
Primary muscles
Abs
Equipment
Kettlebell
Exercise description
Male exercise for the gym.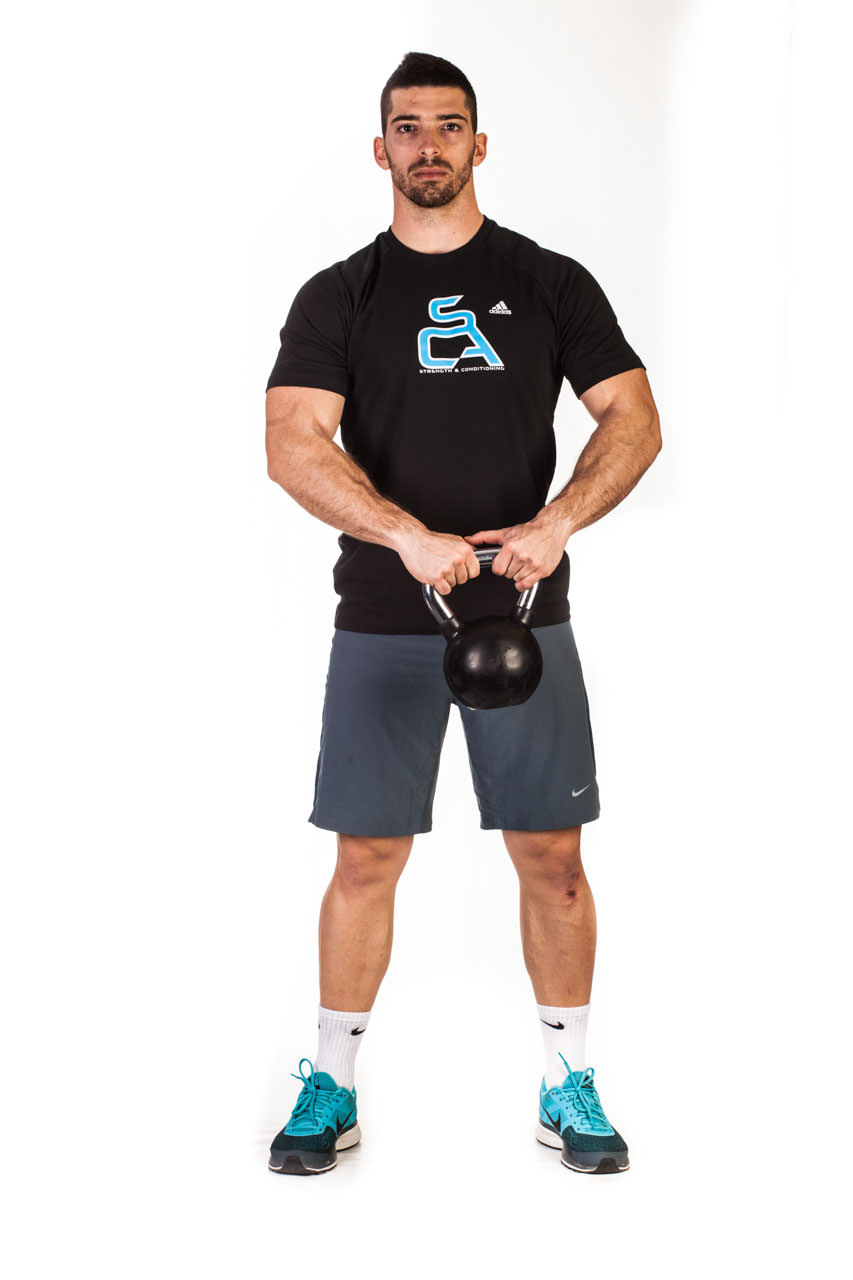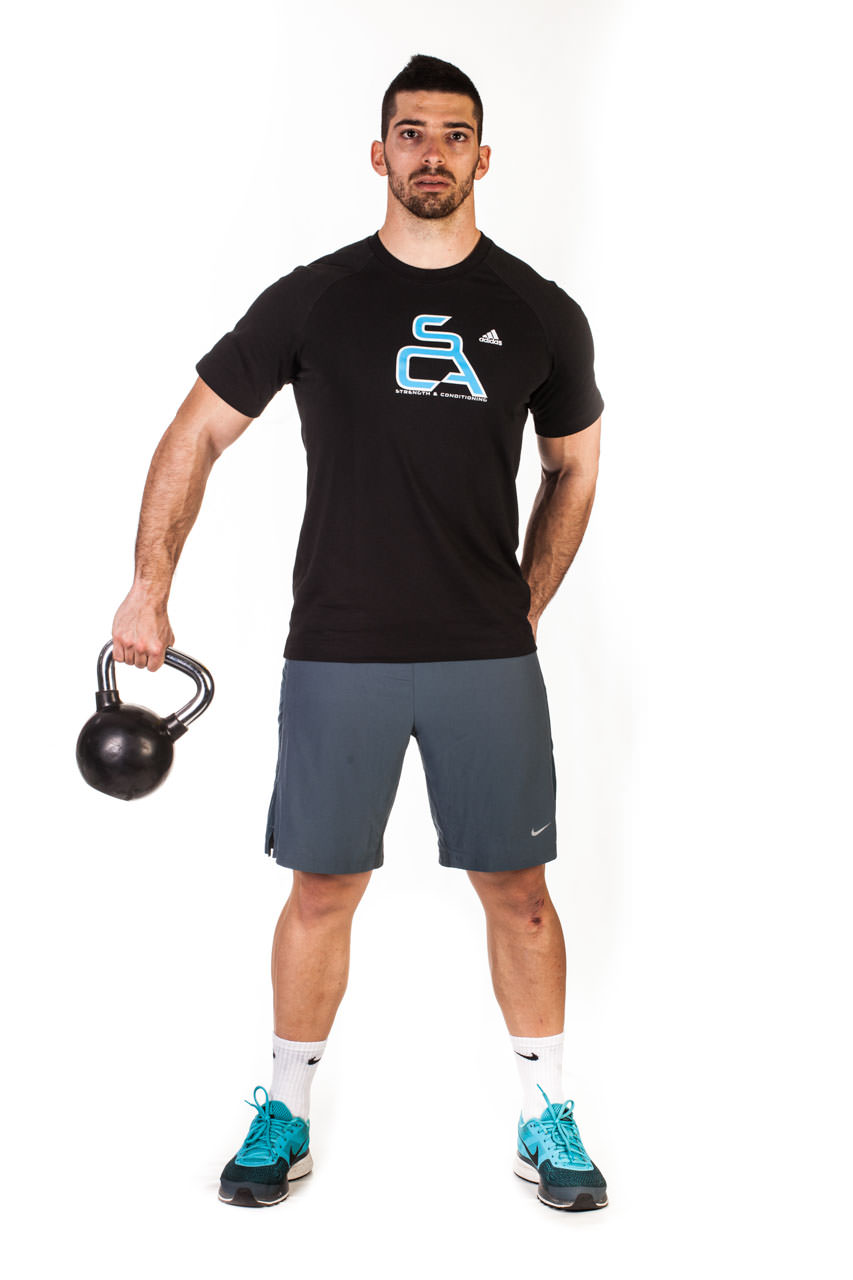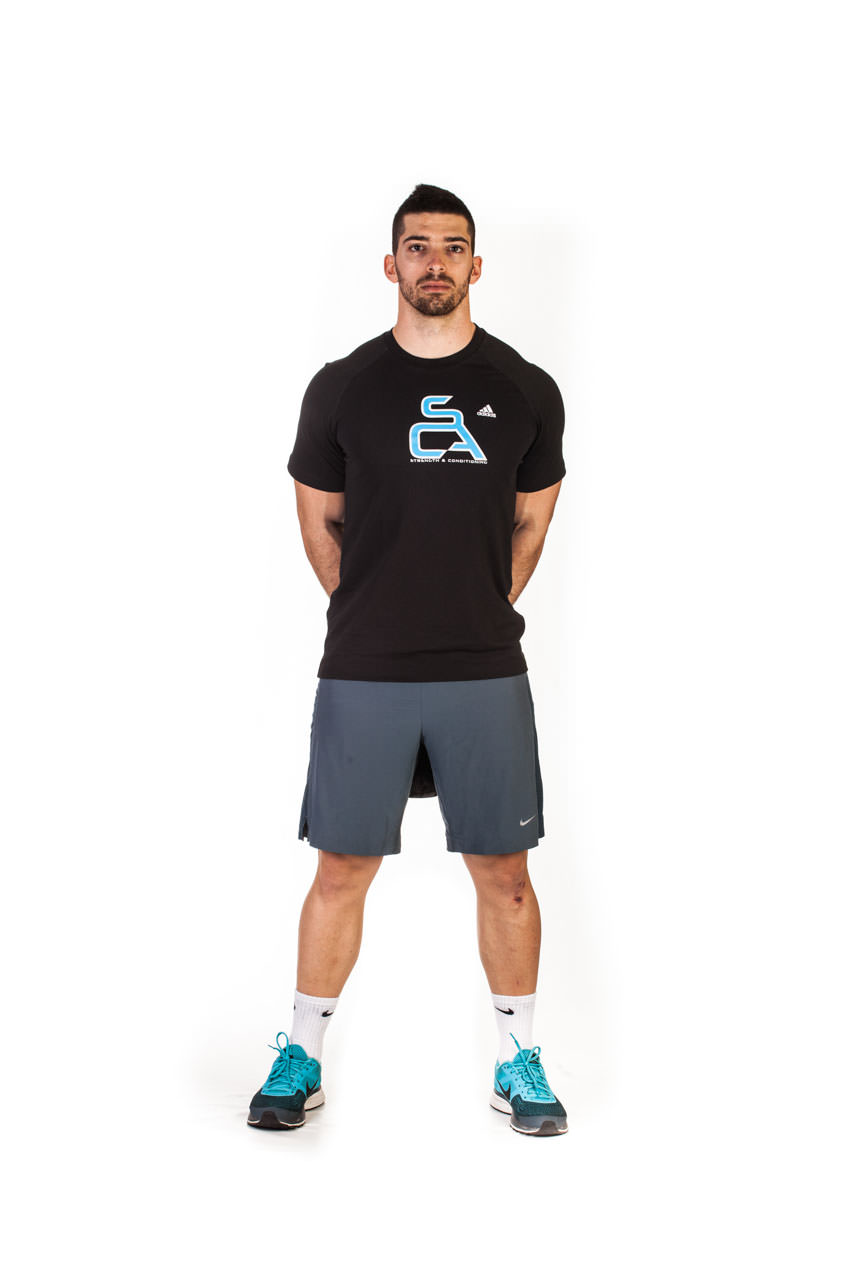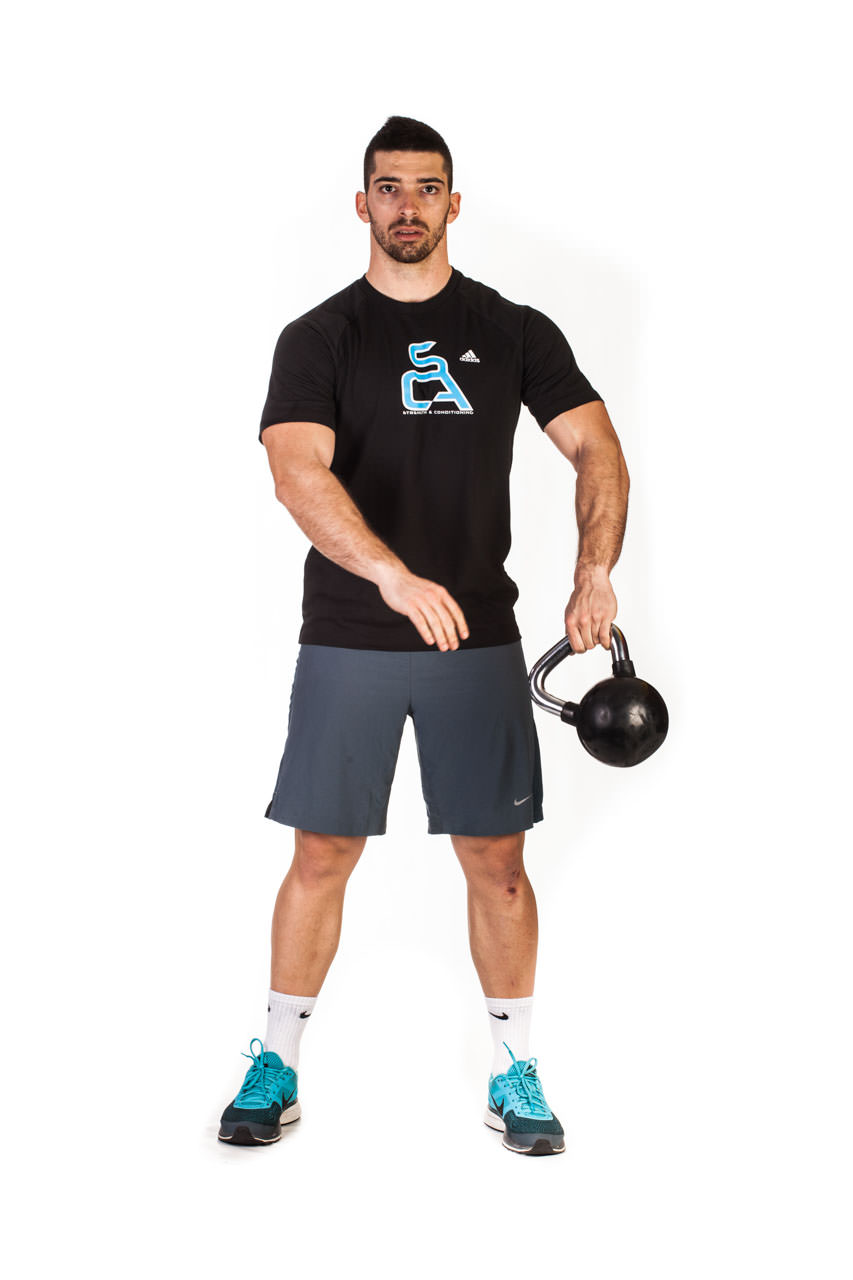 Kettlebell Around the Body Rotation
1
Hold the kettlebell with both hands in front of you and stand with your feet shoulder width apart.
2
Release the kettlebell into your right hand and move both arms behind your back.
3
Grab the bell with your left hand and bring it back to the front (completing a full circle around your body).
4
You are back in the starting position. Repeat the exercise according to the training plan switching directions (arms) with every rep.