Workouts with this exercise
Primary muscles
Upper Leg
Secondary muscles
Lower Leg
Glutes
Back
Equipment
None
Exercise description
Male exercise for the gym.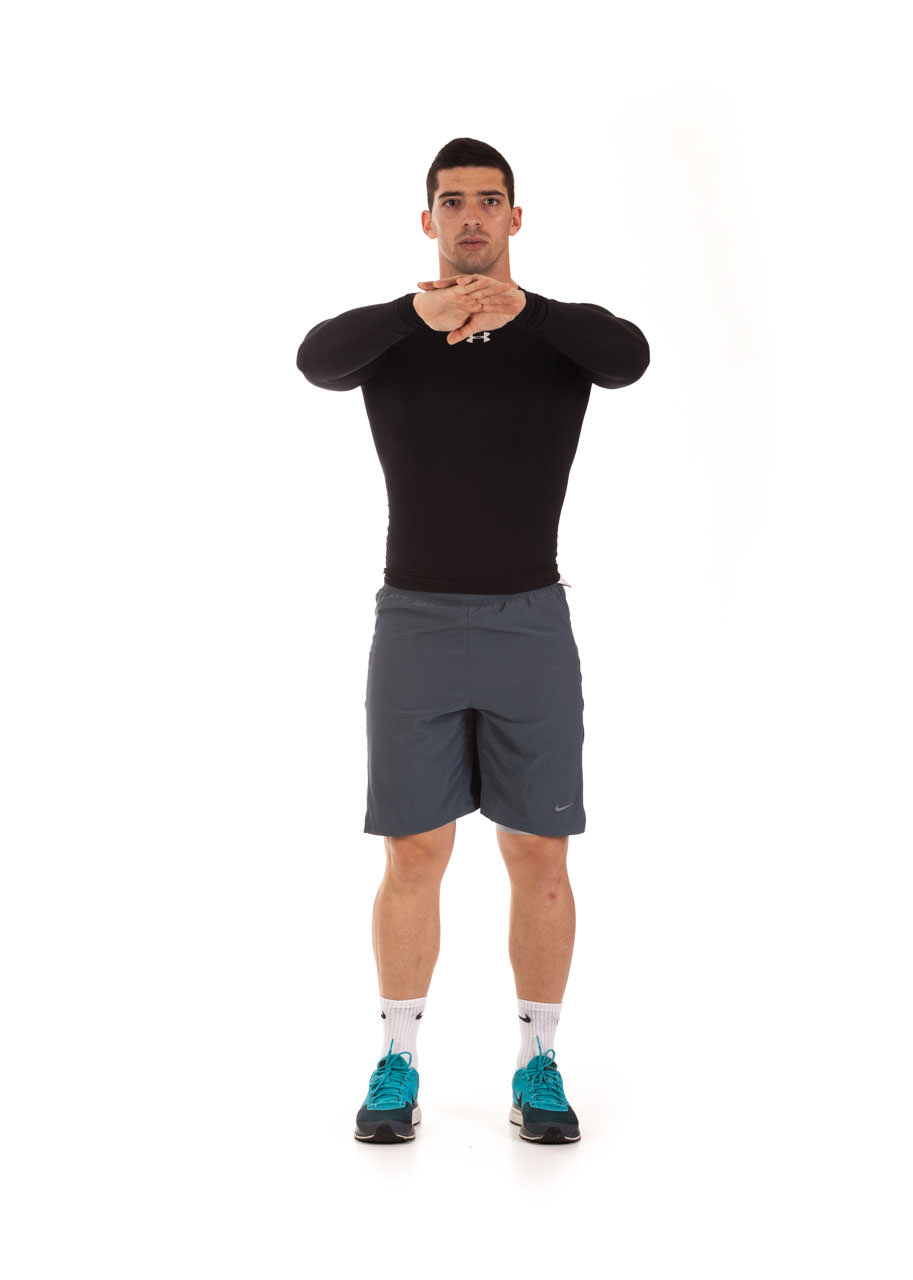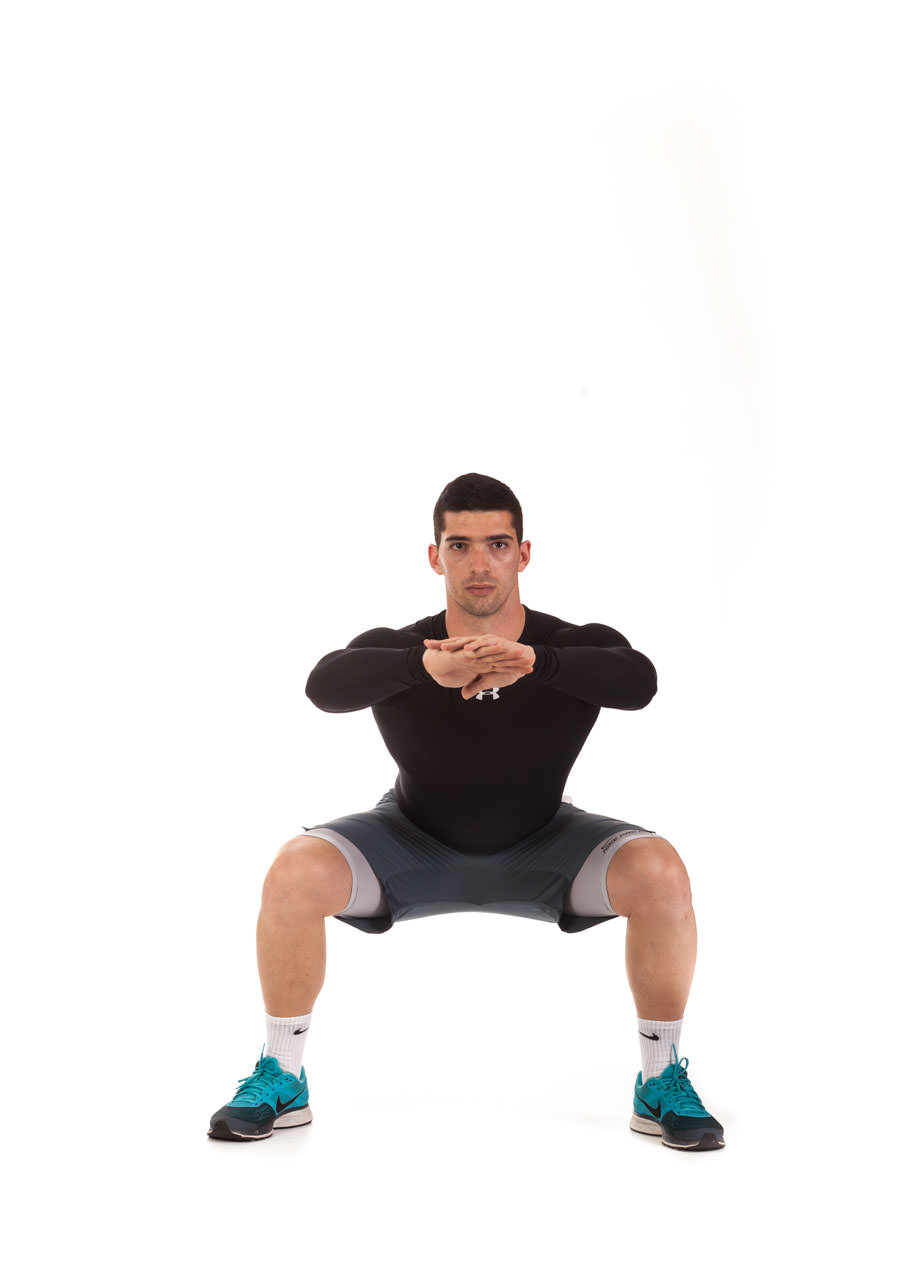 Wide-Stance Squat Jump
1
Stand in a wider than shoulder width position with your toes slightly pointed out. Keep your head up looking forward. Keep your arms in front of you with your elbows bent.
2
Jump into a wide stance squat until your thighs are parallel to the floor.
3
Jump back up into the starting position and repeat the exercise according to the training plan.