Workouts with this exercise
Primary muscles
Triceps
Abs
Secondary muscles
Chest
Shoulder
Back
Equipment
None
Exercise description
Male exercise for the gym.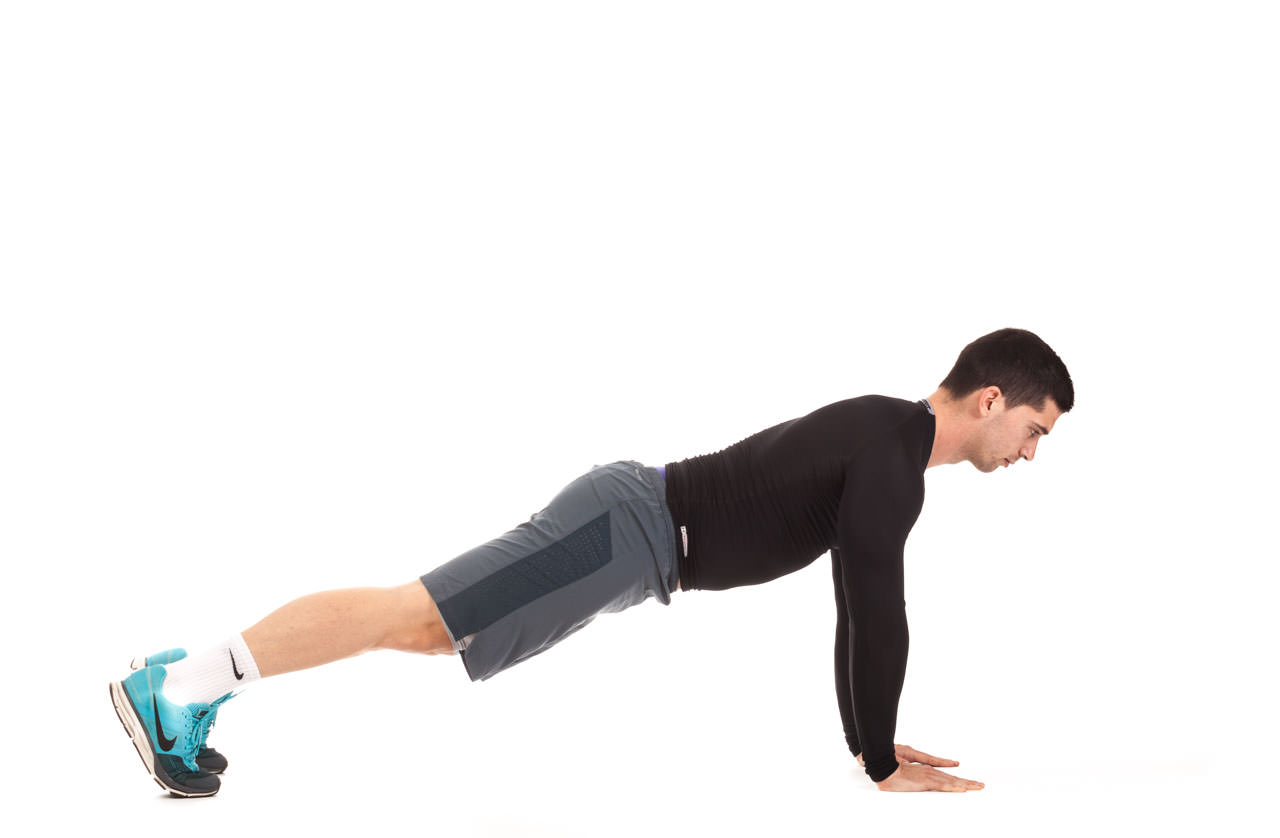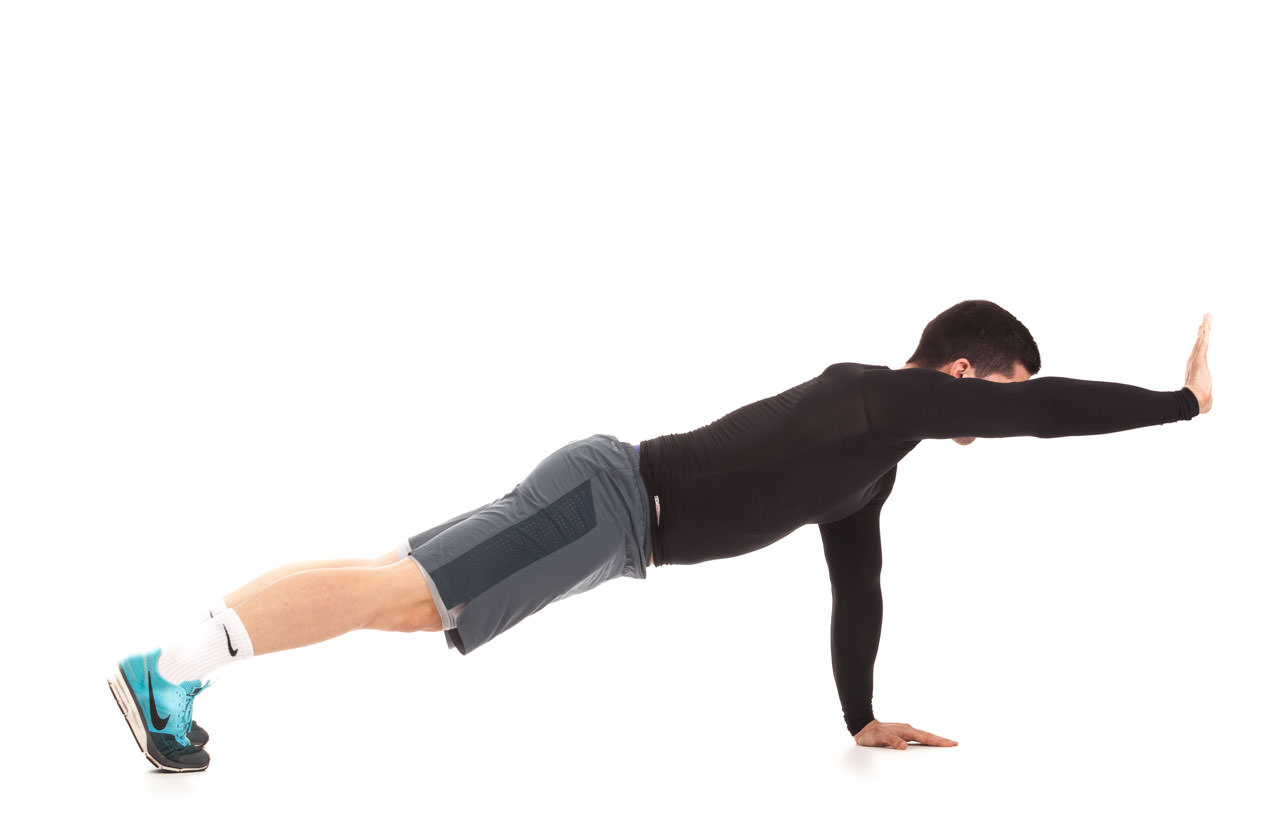 Superman Push-Up
1
Get into a raised push-up position with your feet more than shoulder width apart and your hands shoulder width apart.
2
Lift your right arm and extend it forward at shoulder height (like Superman). Hold this position for a few seconds.
3
Lower your arm to the starting position and then repeat with the opposite arm. Repeat the exercise according to the training plan alternating arms.