Workouts with this exercise
Primary muscles
Abs
Equipment
None
Exercise description
Male exercise for the gym.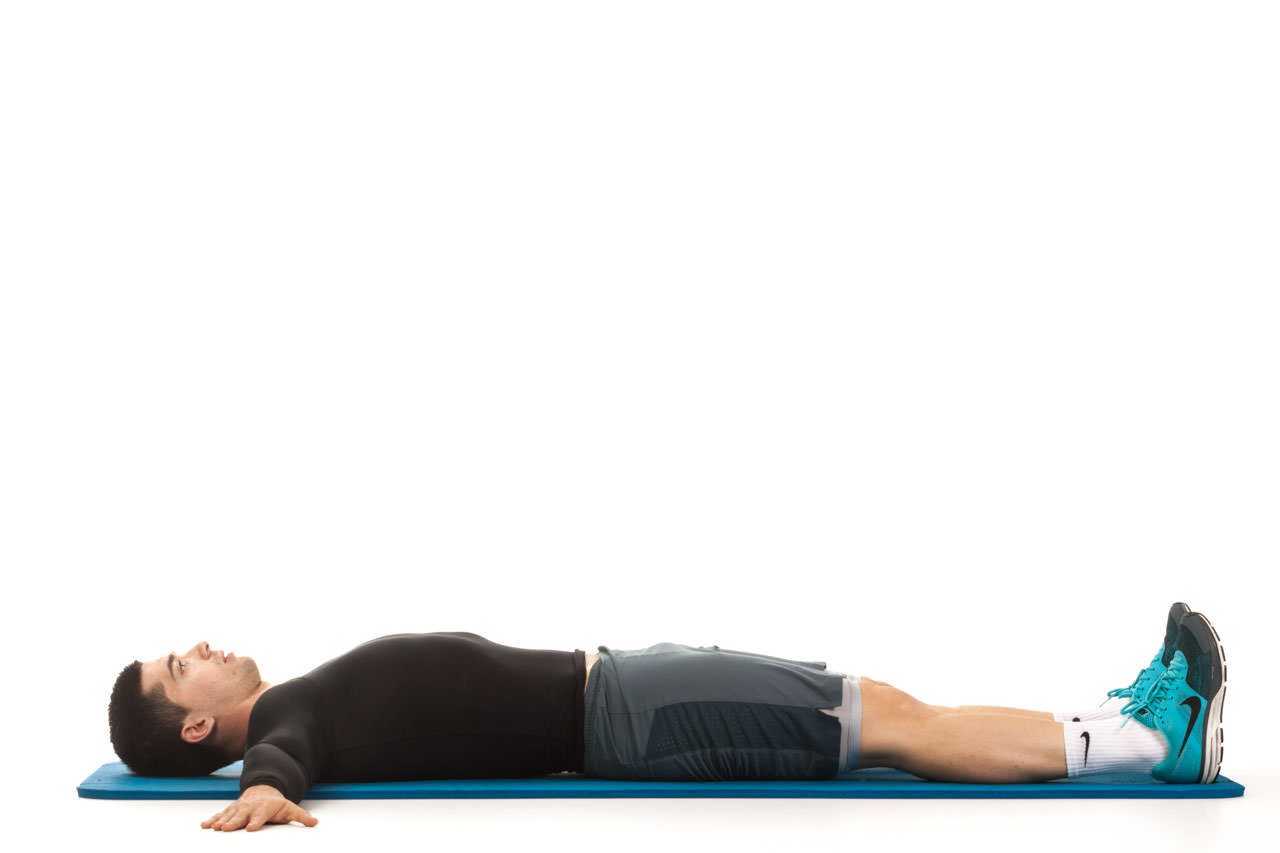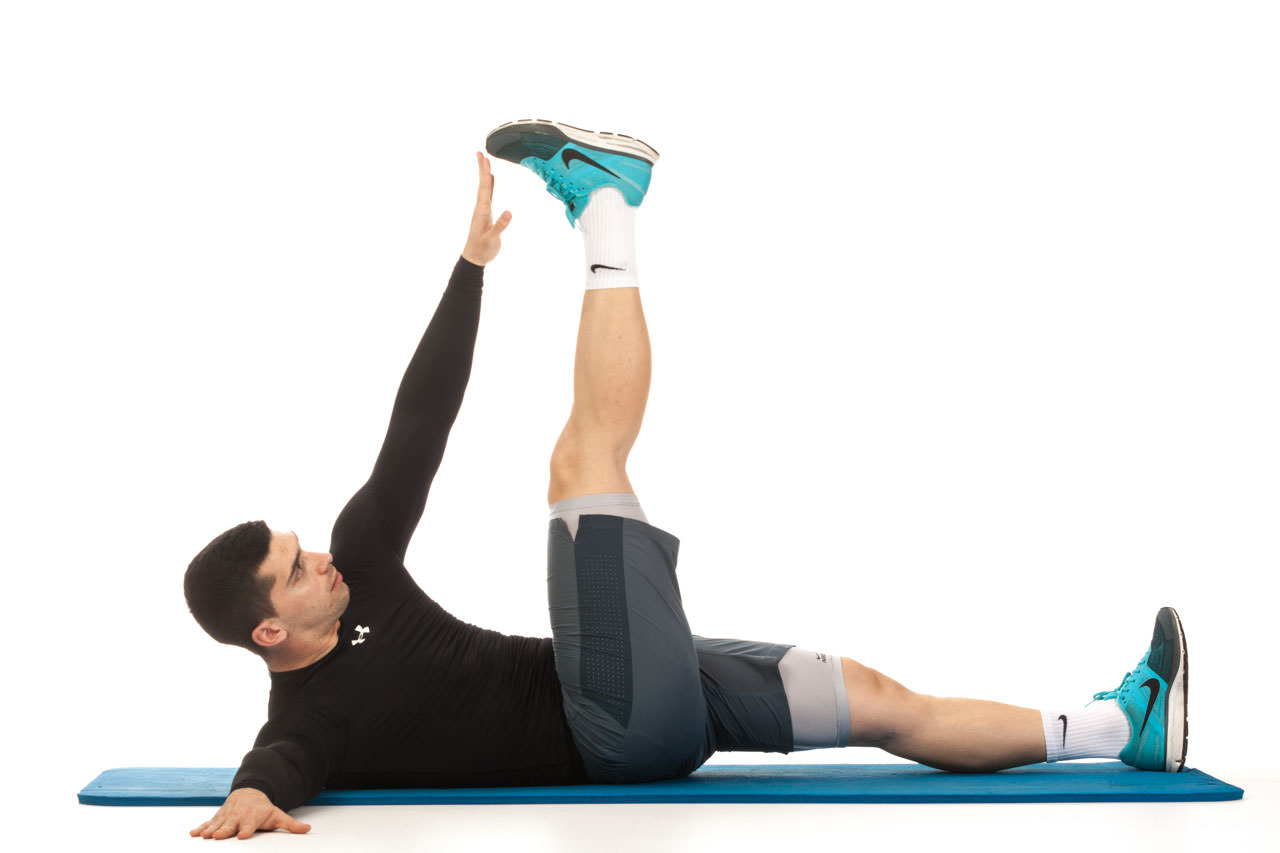 Crossover Toe Touch Crunch
1
Lie down on your back with your arms and legs straight out.
2
Lift your shoulders off the floor and bring your right arm and left leg up. Reach up from your abs to actually touch (slowly and in a controlled manner).
3
Lower your arm and leg down to the starting position and switch sides. Repeat the exercise according to the training plan alternating arms and legs with every rep.