Workouts with this exercise
Primary muscles
Glutes
Abs
Equipment
None
Exercise description
Male exercise for the gym.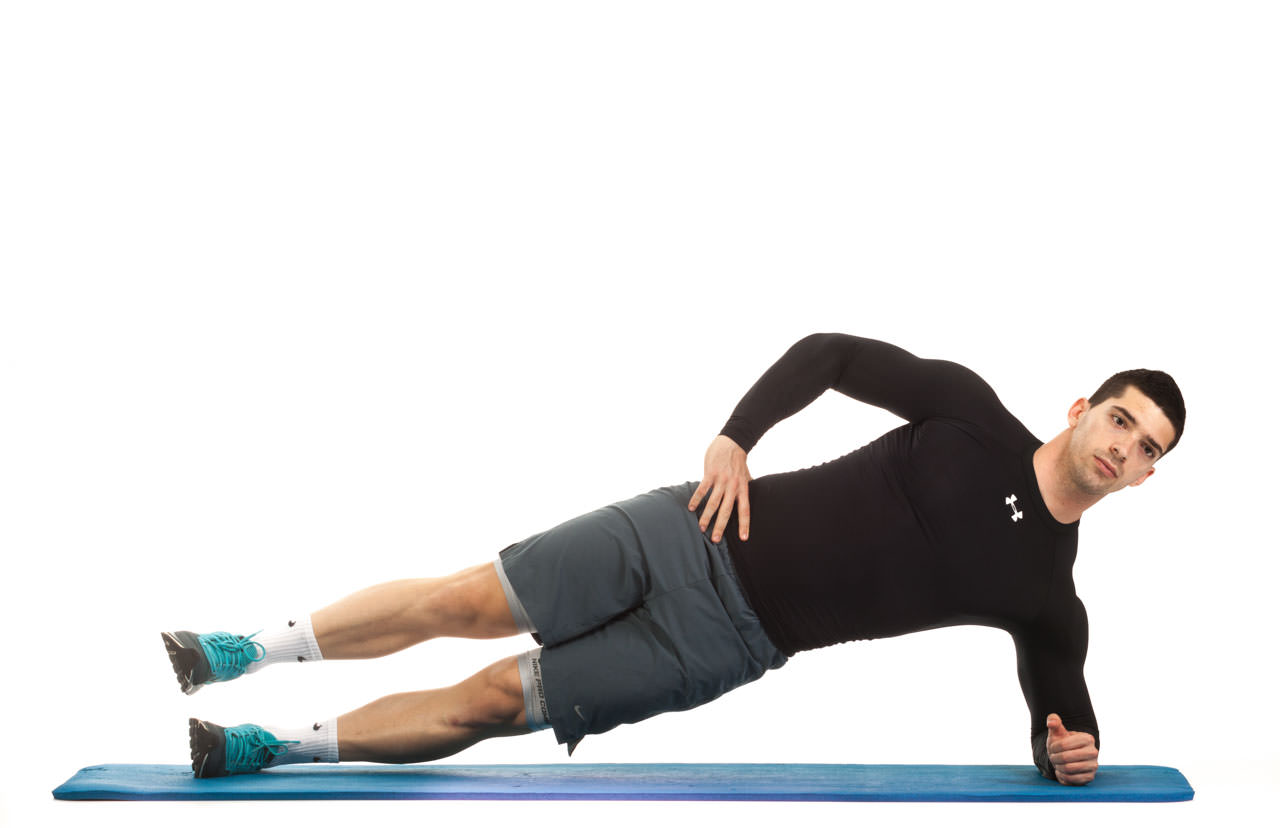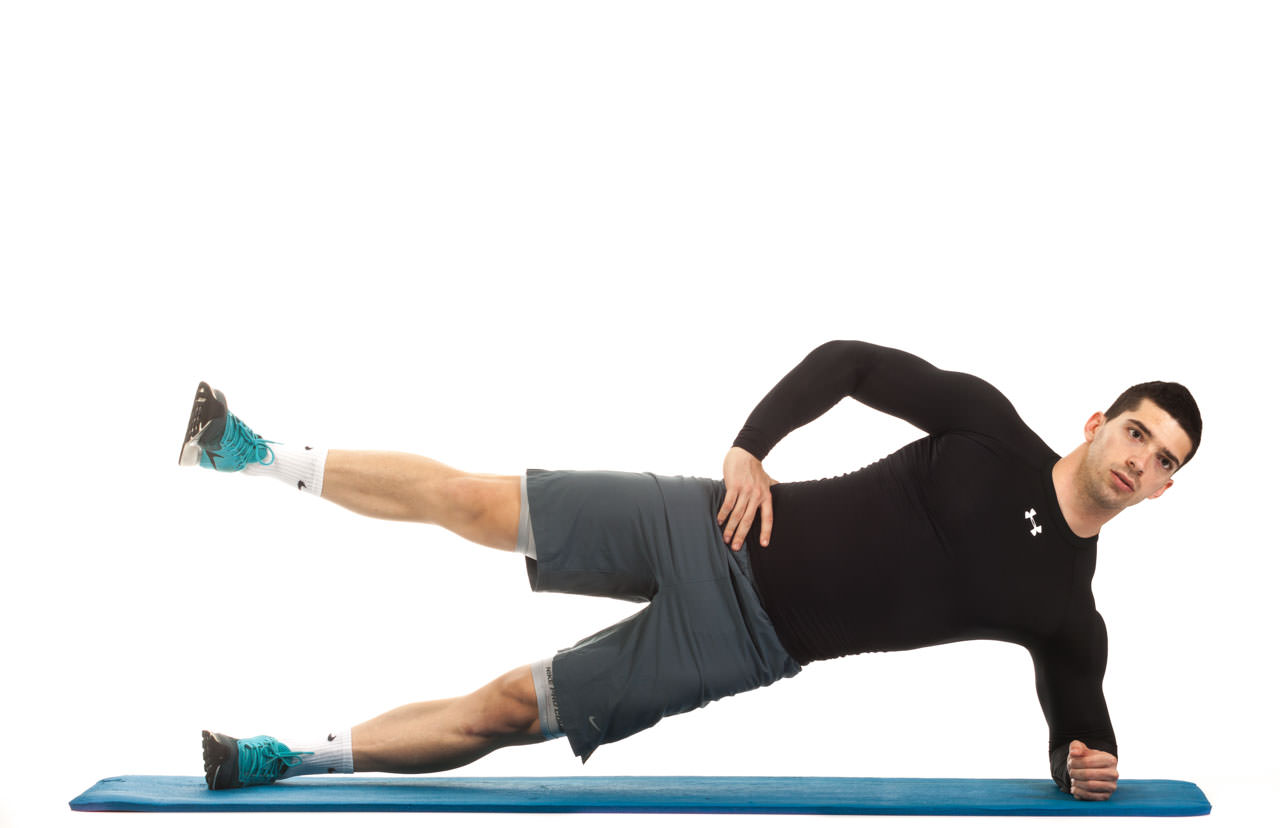 Side Plank with Hip Abduction
1
Lie on your side. Position yourself on your bottom elbow and the side of your foot. Put your top arm on your hip. Lift your hips in the air forming a straight line between your ankles, hips, and shoulders. Brace your abs and squeeze your glutes.
2
Lift up your top leg while it is fully extended.
3
Lower your leg to the starting position and repeat the exercise according to the training plan. Turn to the other side and repeat the exercise with other leg.