Workouts with this exercise
Primary muscles
Abs
Back
Equipment
None
Exercise description
Male exercise for the gym.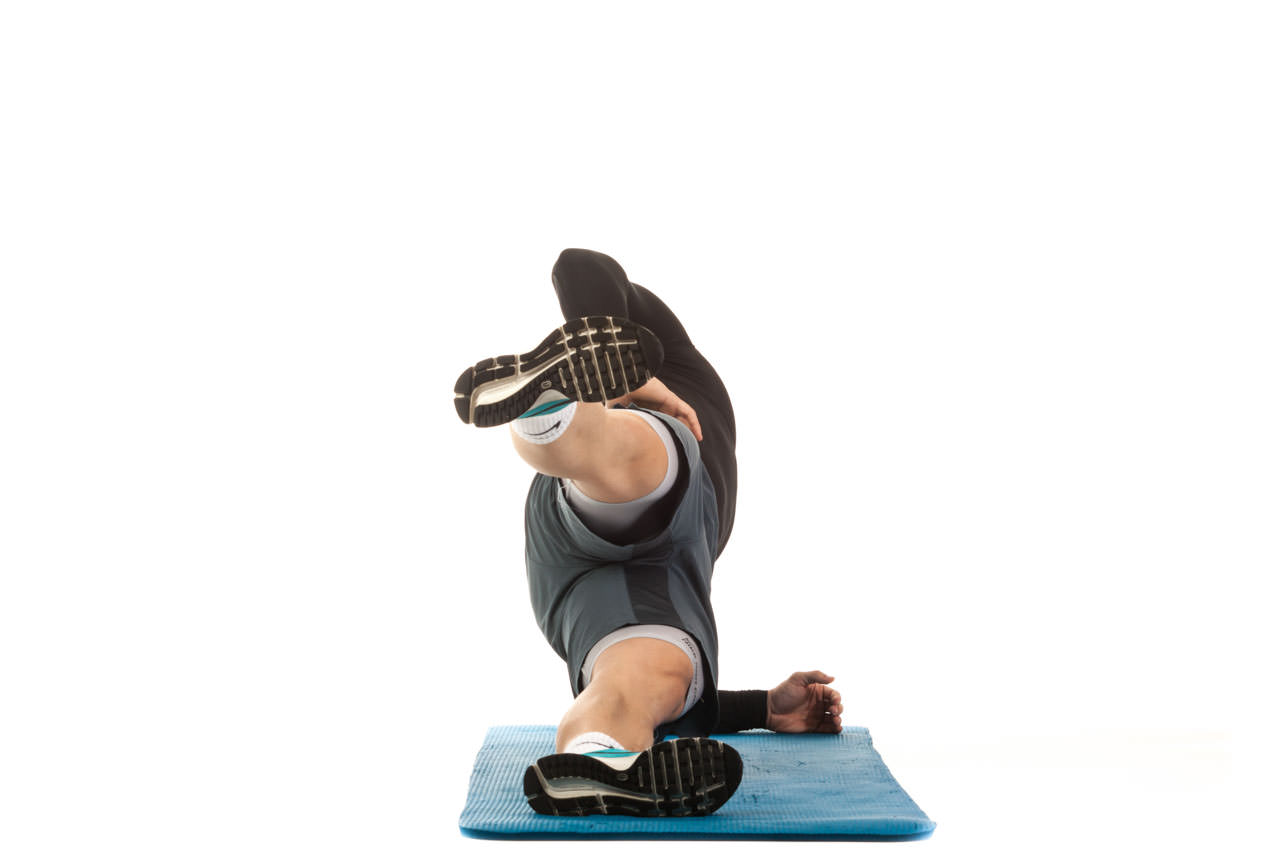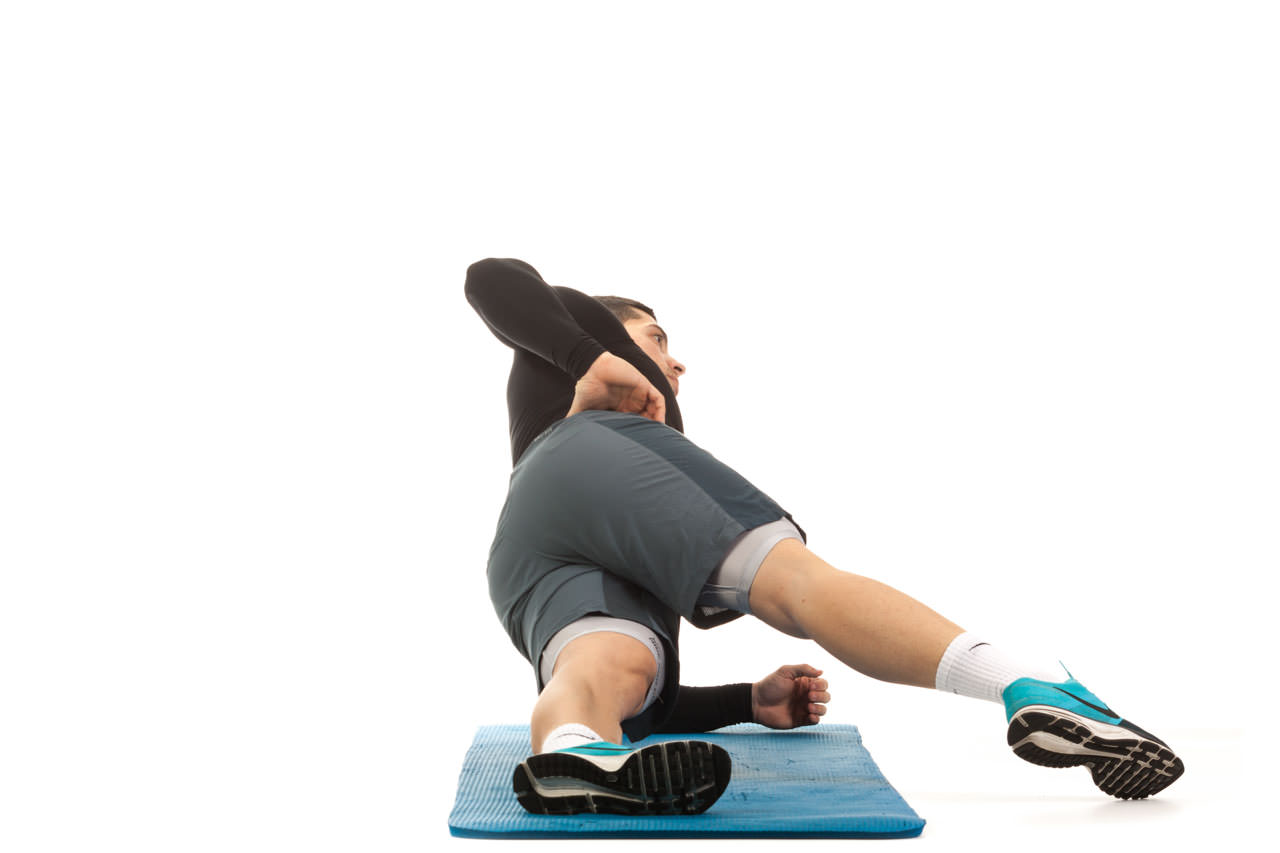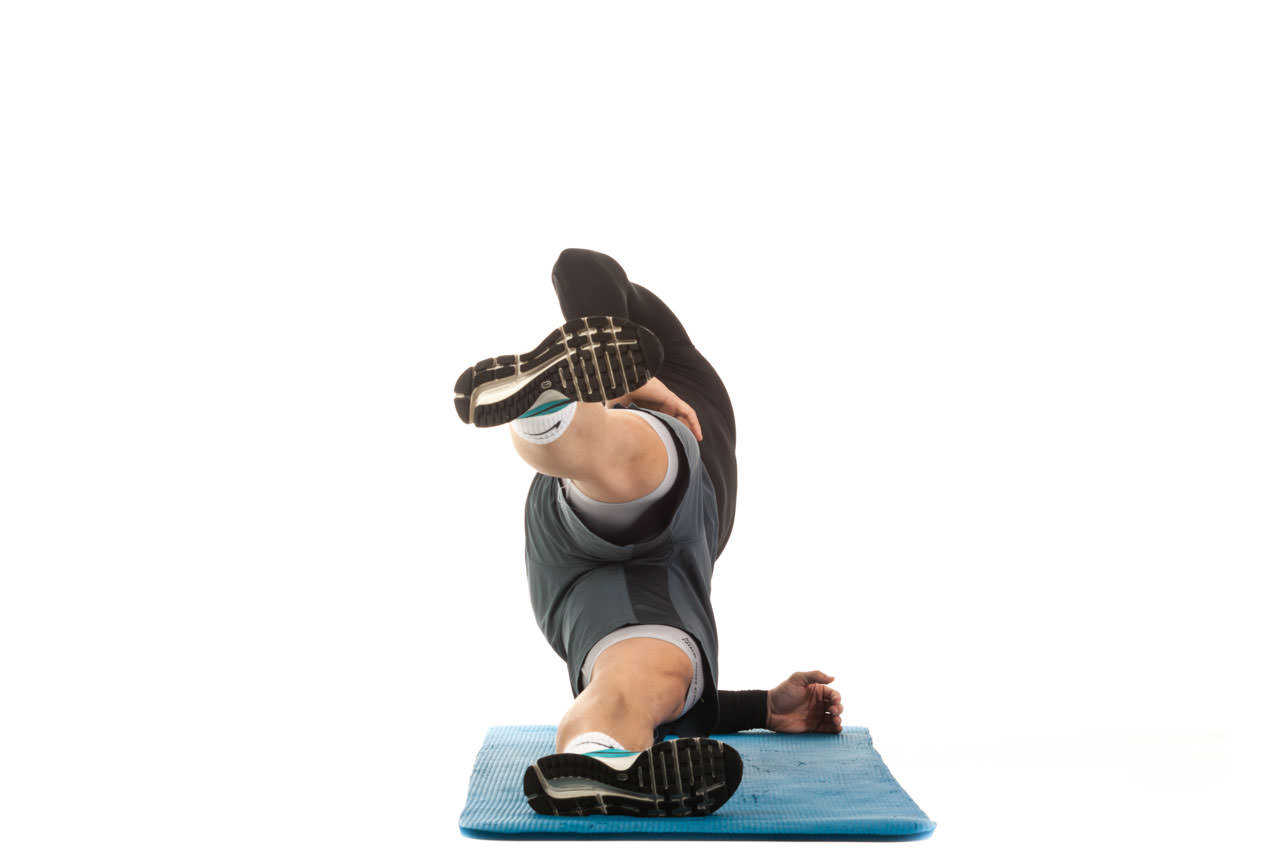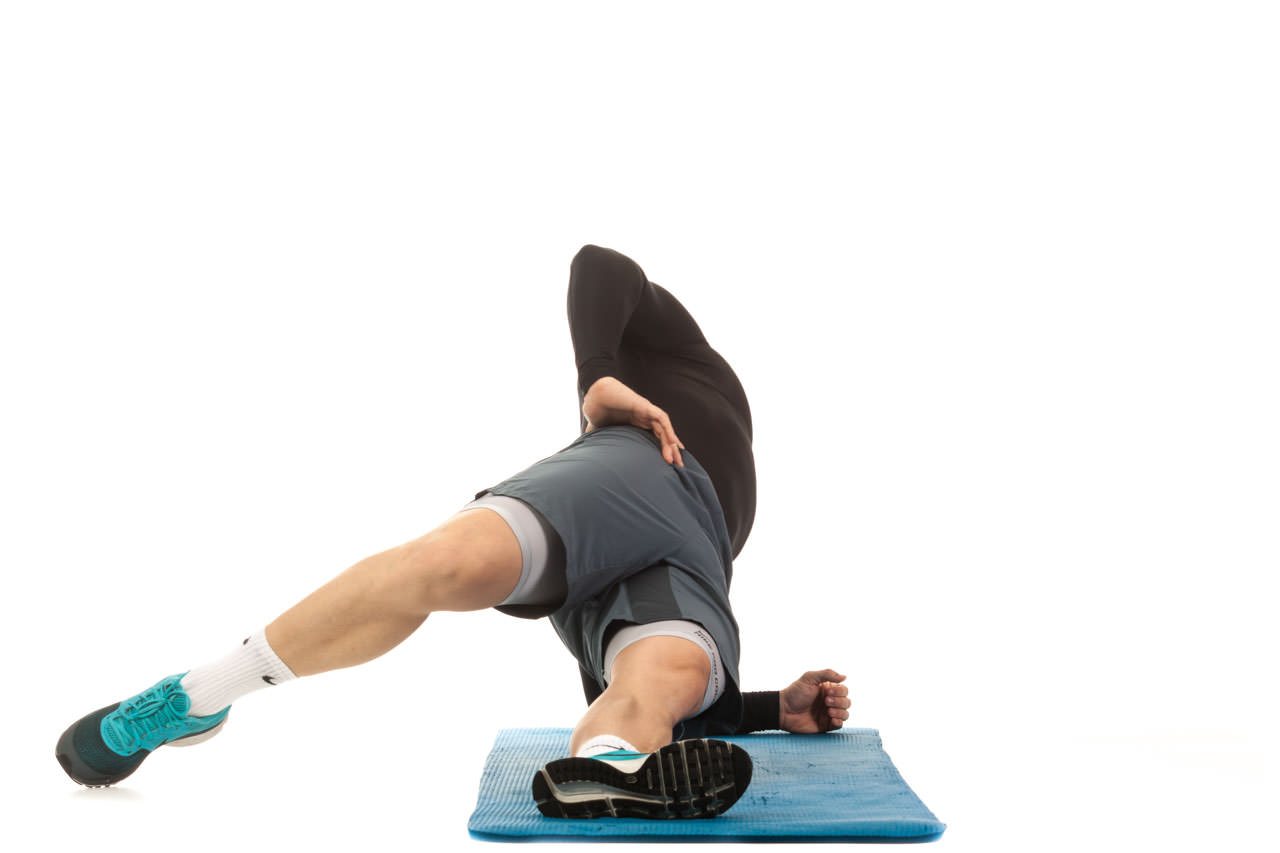 Plyo Side Plank
1
Lie on one side with your legs completely straight. Prop your body up on your elbow and forearm so that your body forms a straight line from your shoulders to your ankles. Raise your top leg.
2
Move your top leg forward.
3
Turn back your leg to the starting position then right away without landing your top heel, move it backward. Make sure you do not let your hips sag.
4
Return to the starting position and repeat the exercise according to the training plan. Turn to the other side and repeat the exercise with other leg.