Workouts with this exercise
Primary muscles
Upper Leg
Secondary muscles
Glutes
Back
Shoulder
Traps
Equipment
Kettlebell
Exercise description
Male exercise for the gym.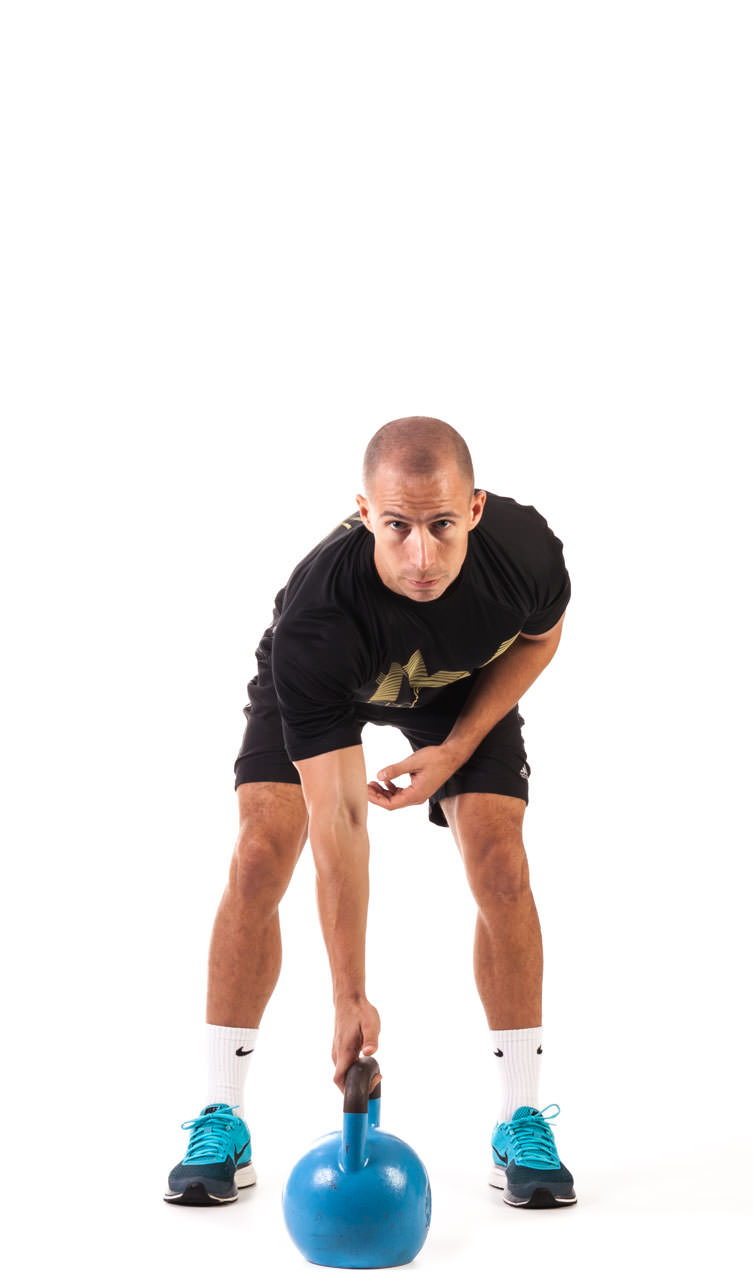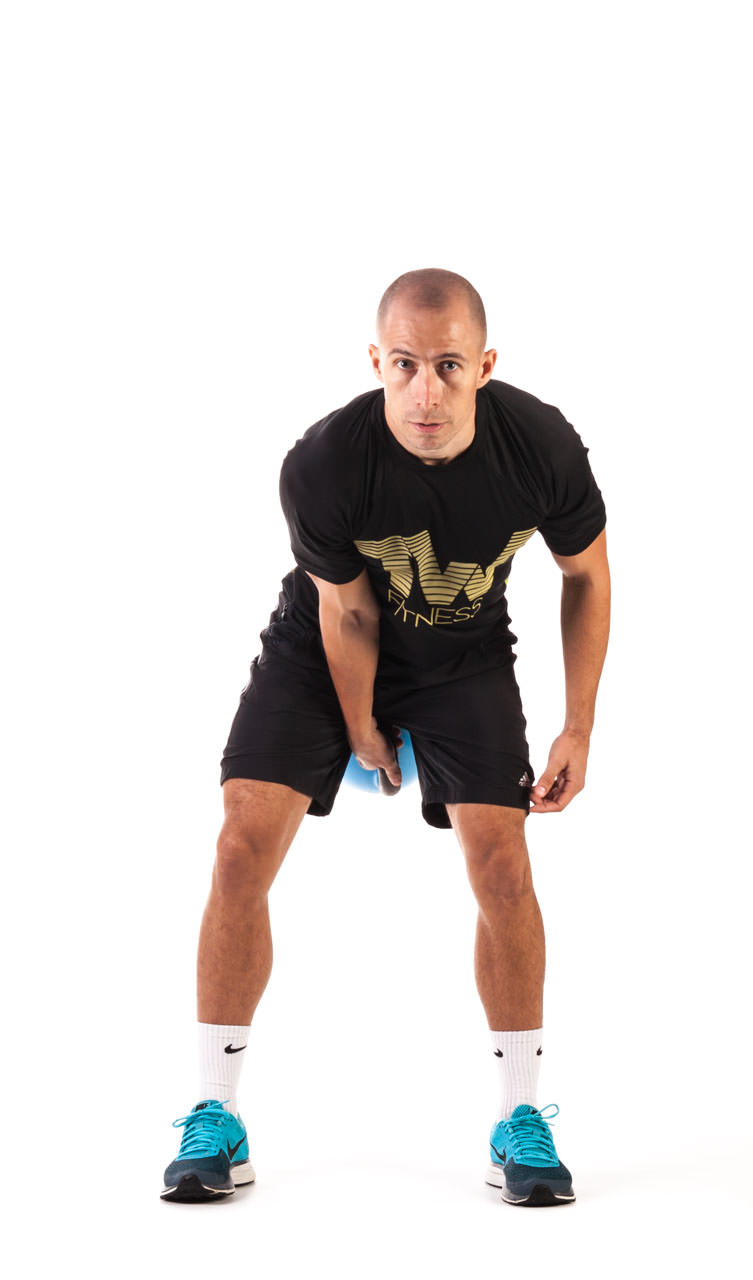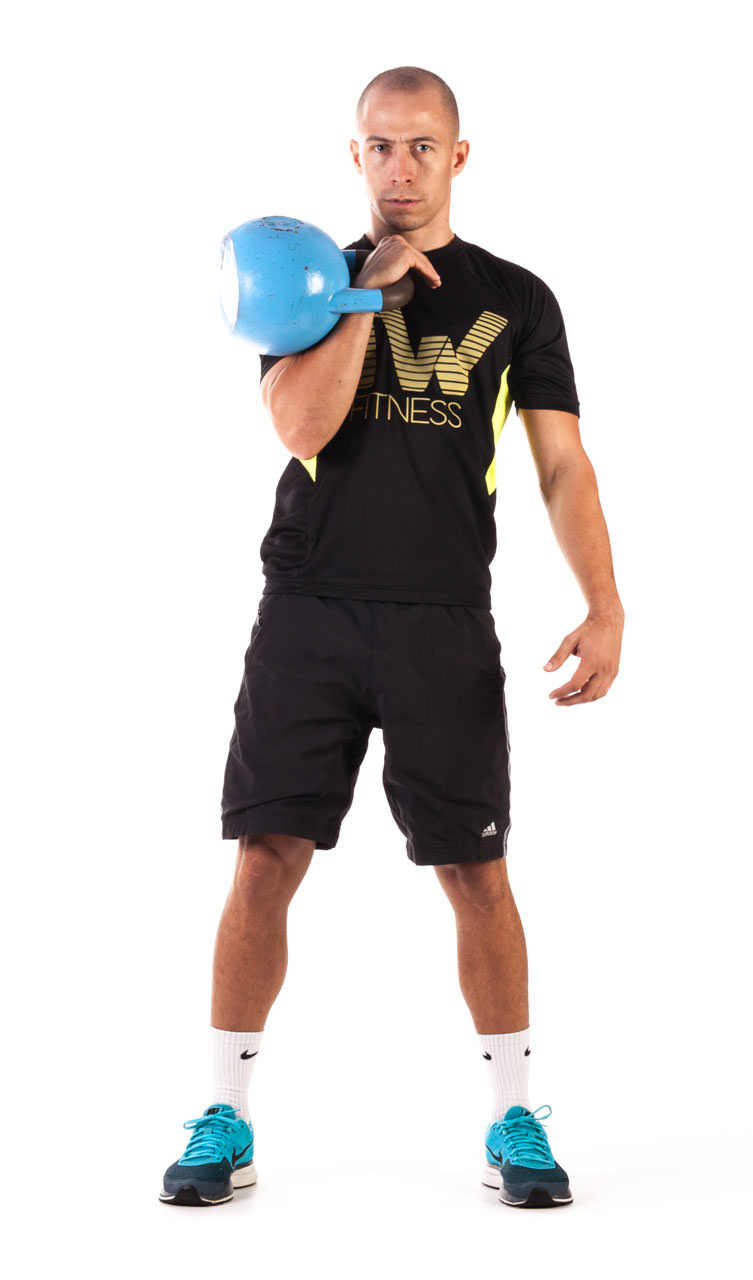 One-Arm Kettlebell Clean
1
Place a kettlebell between your feet. As you bend down to grab the kettlebell, push your butt back and keep your eyes looking forward.
2
Clean the kettlebell to your shoulder by extending through the legs and hips as you raise the kettlebell towards your shoulder. The wrist should rotate as you do so.
3
Return the kettlebell to the starting position. Repeat the exercise according to the training plan then switch arms.