Workouts with this exercise
Primary muscles
Shoulder
Secondary muscles
Upper Leg
Glutes
Back
Triceps
Equipment
Kettlebell
Exercise description
Male exercise for the gym.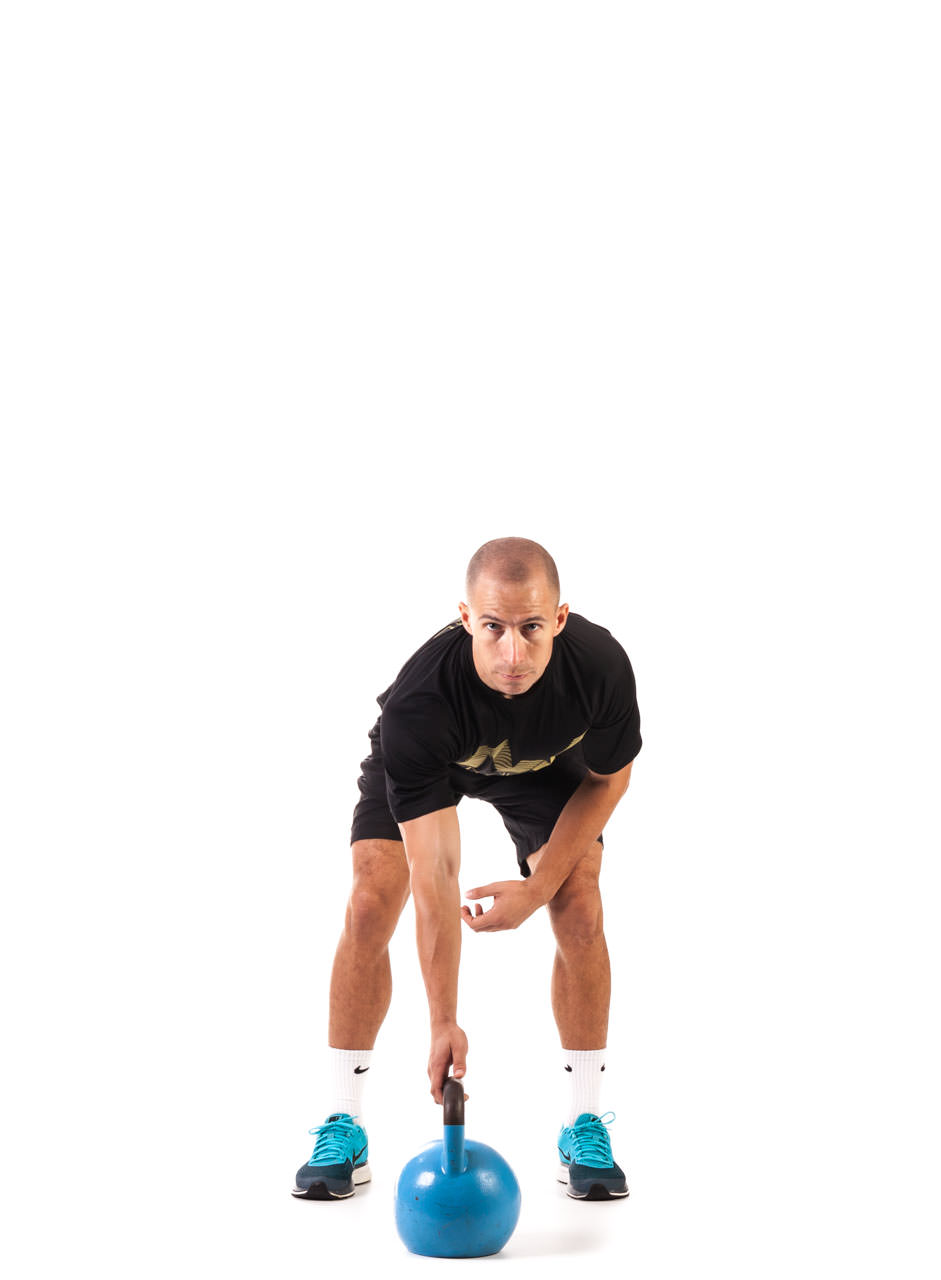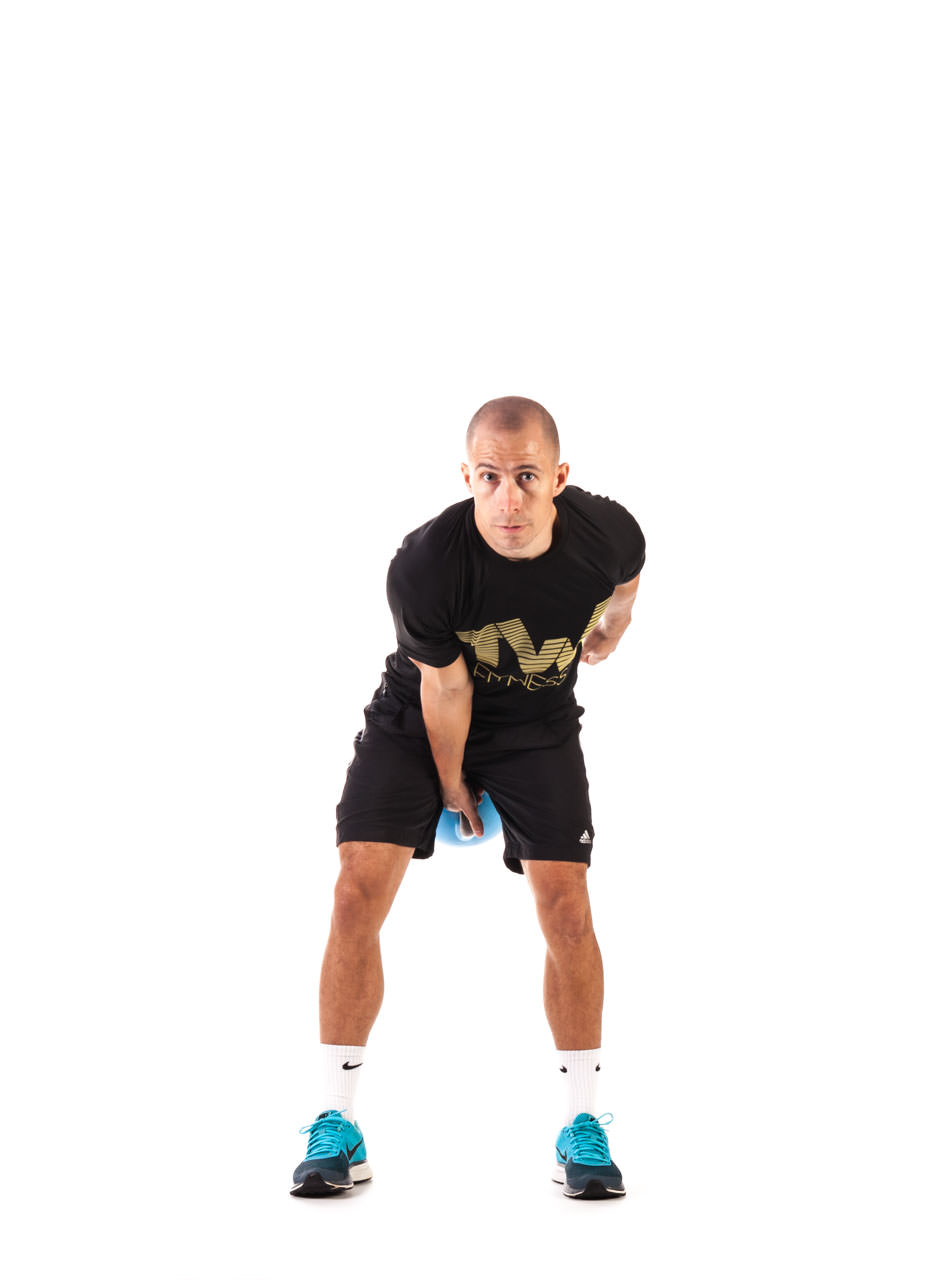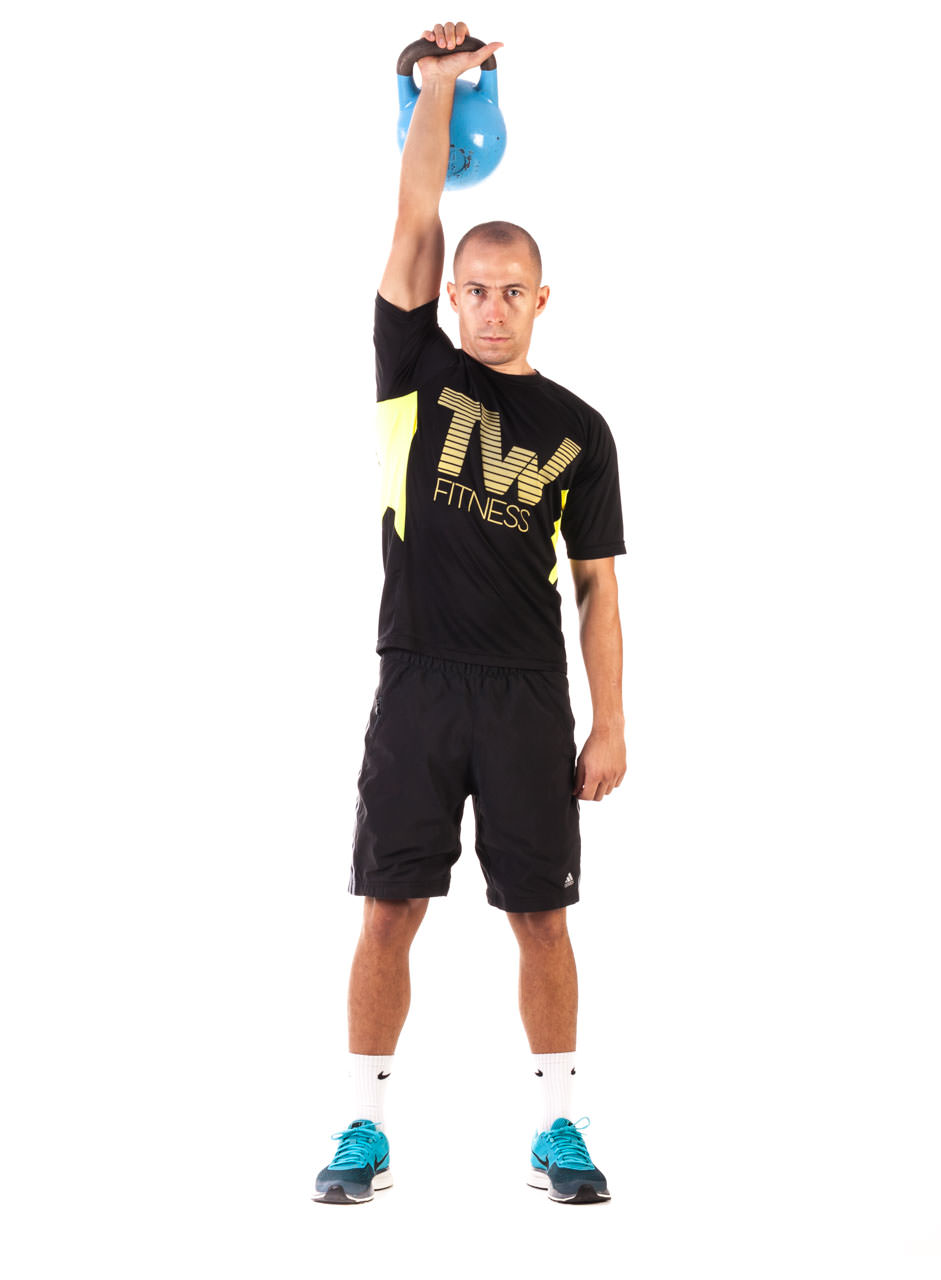 One-Arm Kettlebell Snatch
1
Place a kettlebell between your feet. Bend your knees and push your butt back. Grab a kettlebell with your right hand.
2
Look straight ahead and swing the kettlebell back between your legs.
3
Immediately reverse the direction and drive through with your hips and knees, accelerating the kettlebell upward. As the kettlebell rises to your shoulder rotate your hand and punch straight up, using momentum to receive the kettlebell locked out over your head.
4
Lower the kettlebell to the starting position. Repeat the exercise according to the training plan then switch arms.