Workouts with this exercise
Primary muscles
Upper Leg
Secondary muscles
Glutes
Back
Equipment
Kettlebell
Exercise description
Male exercise for the gym.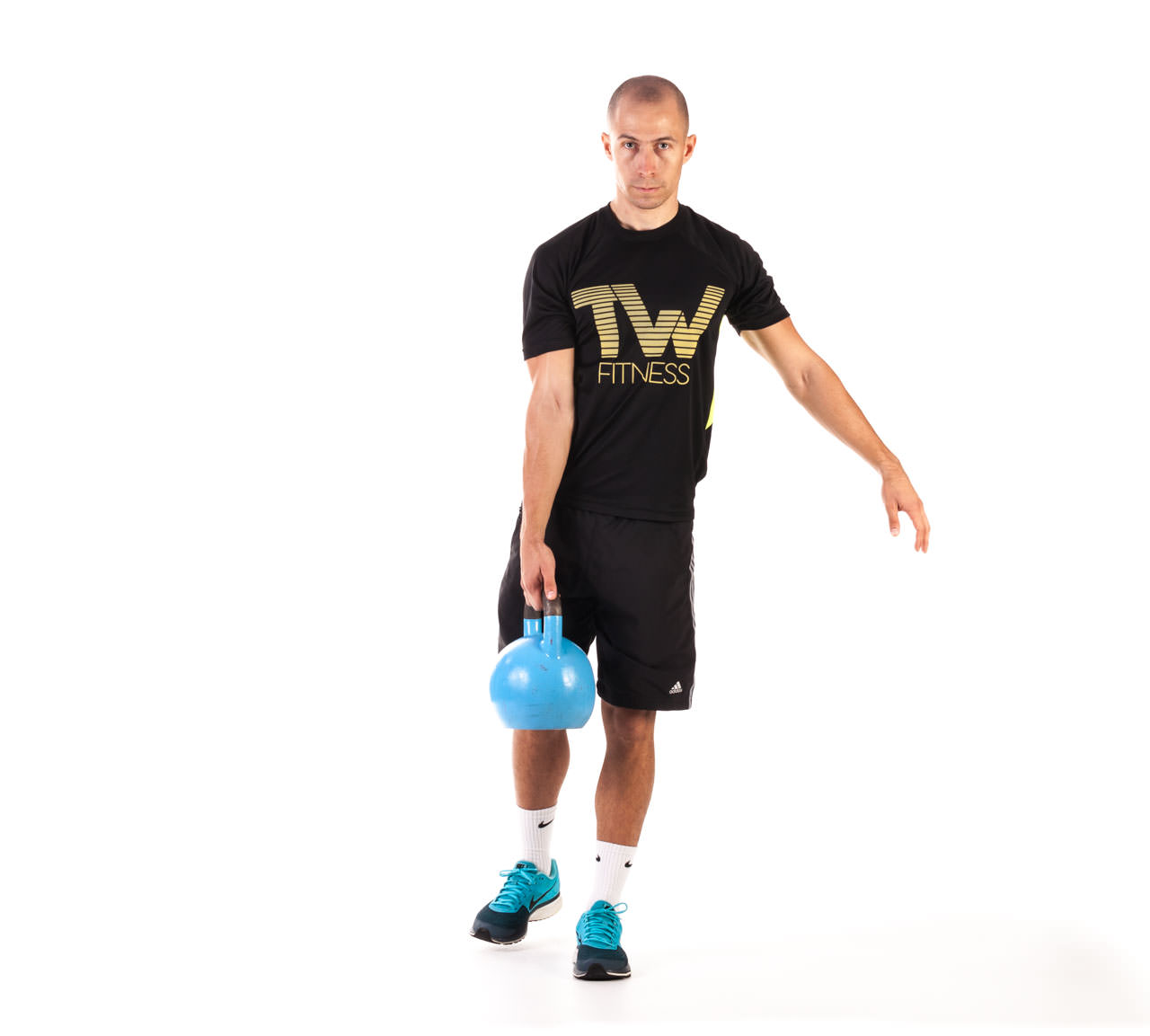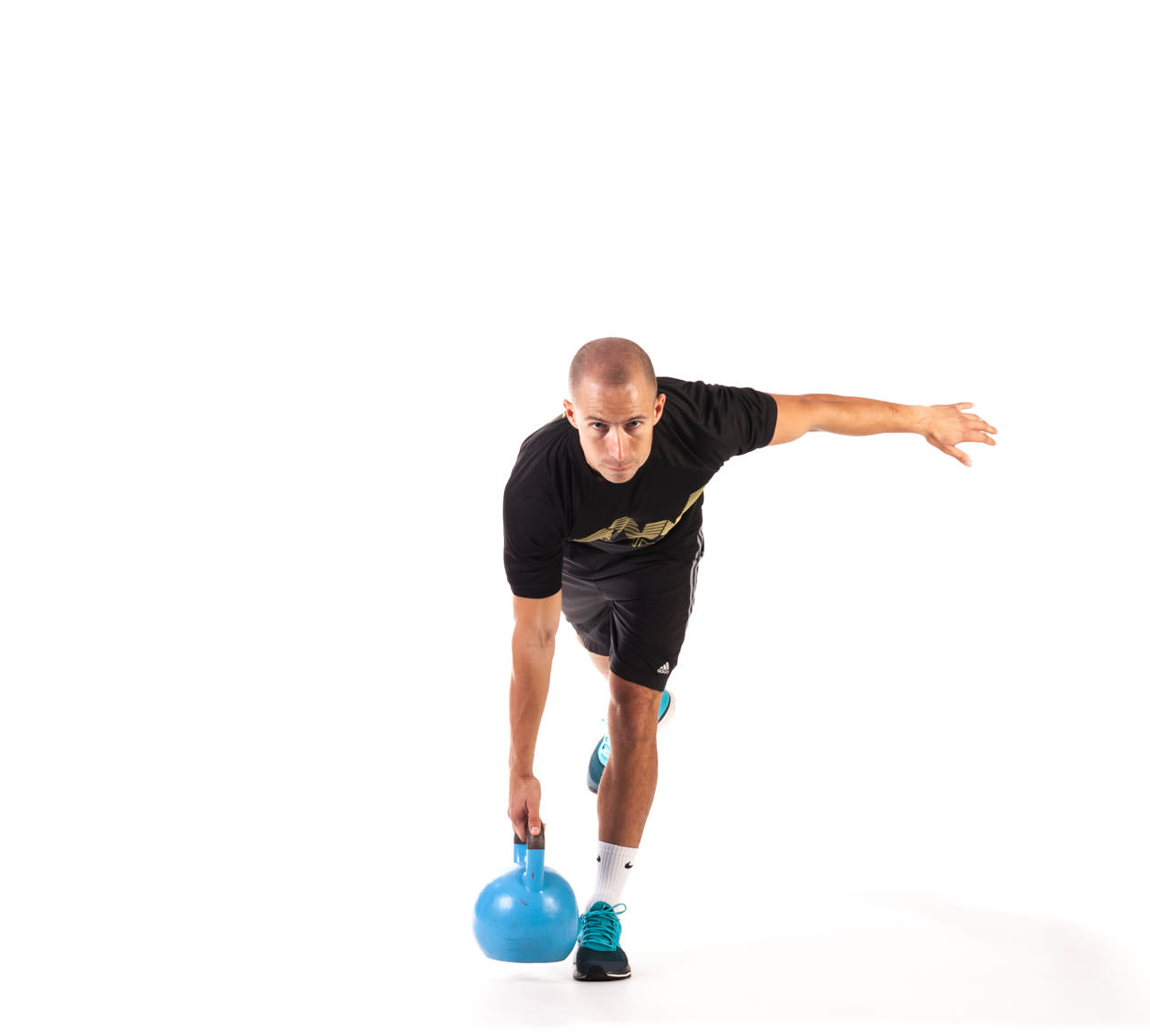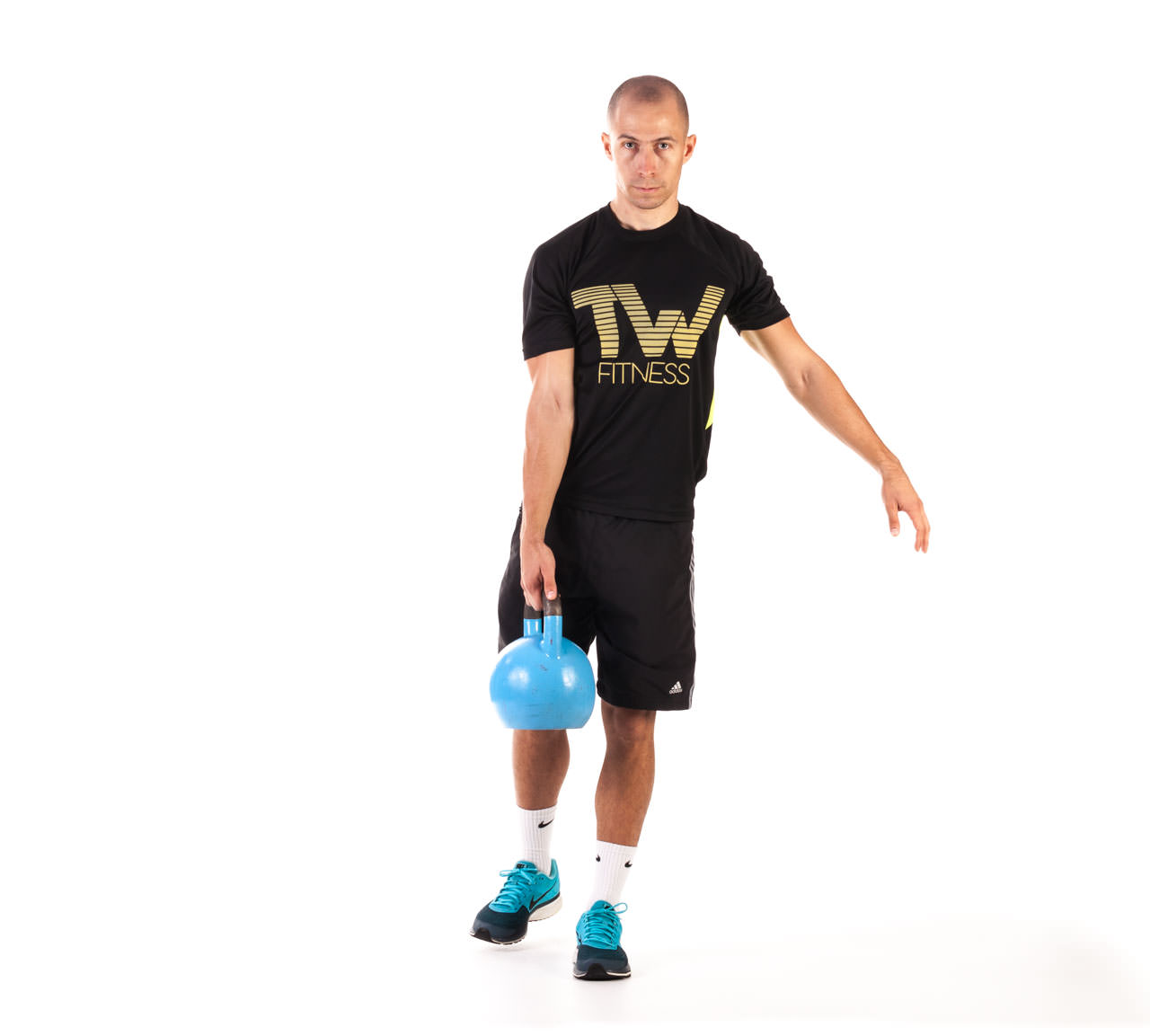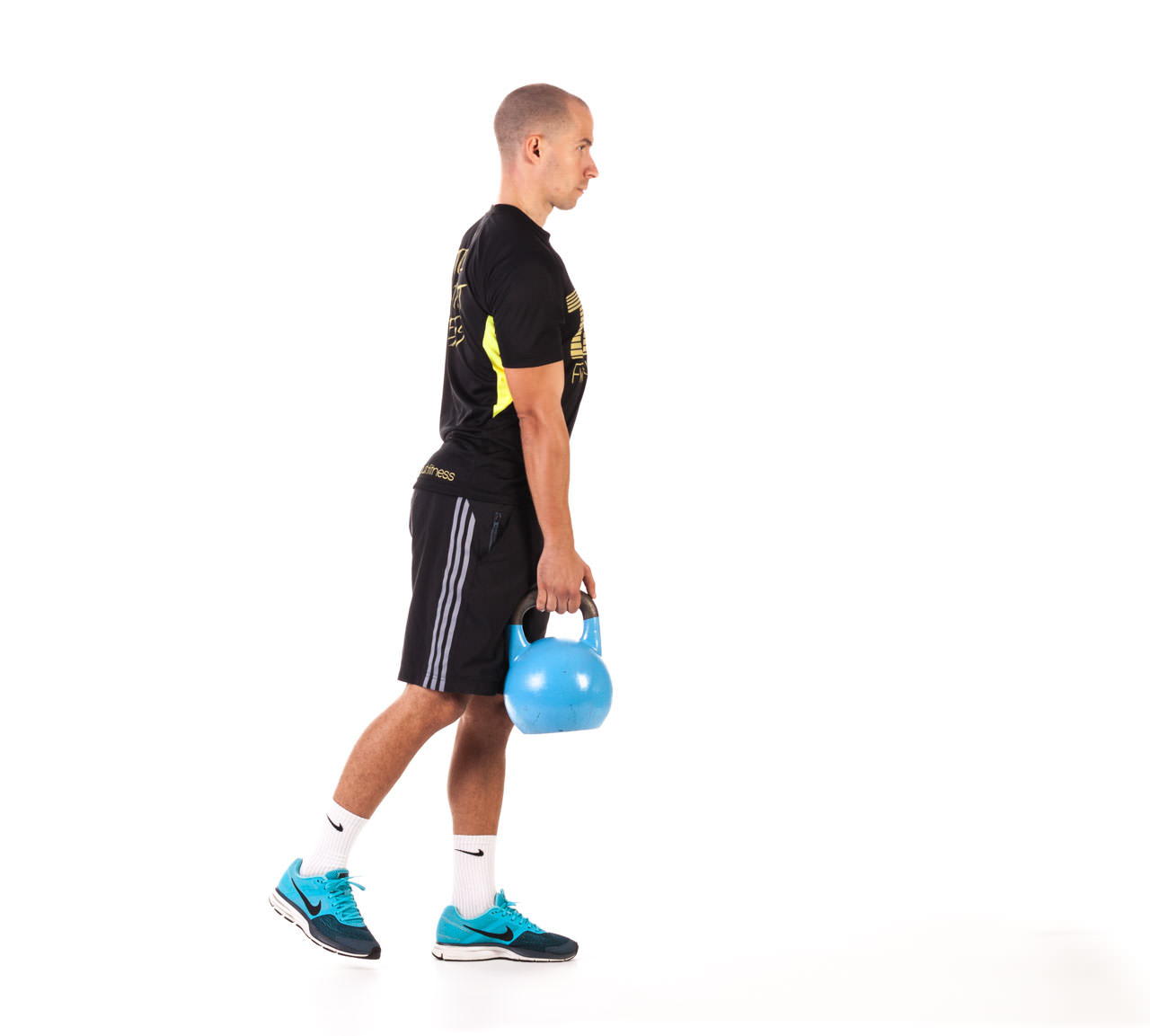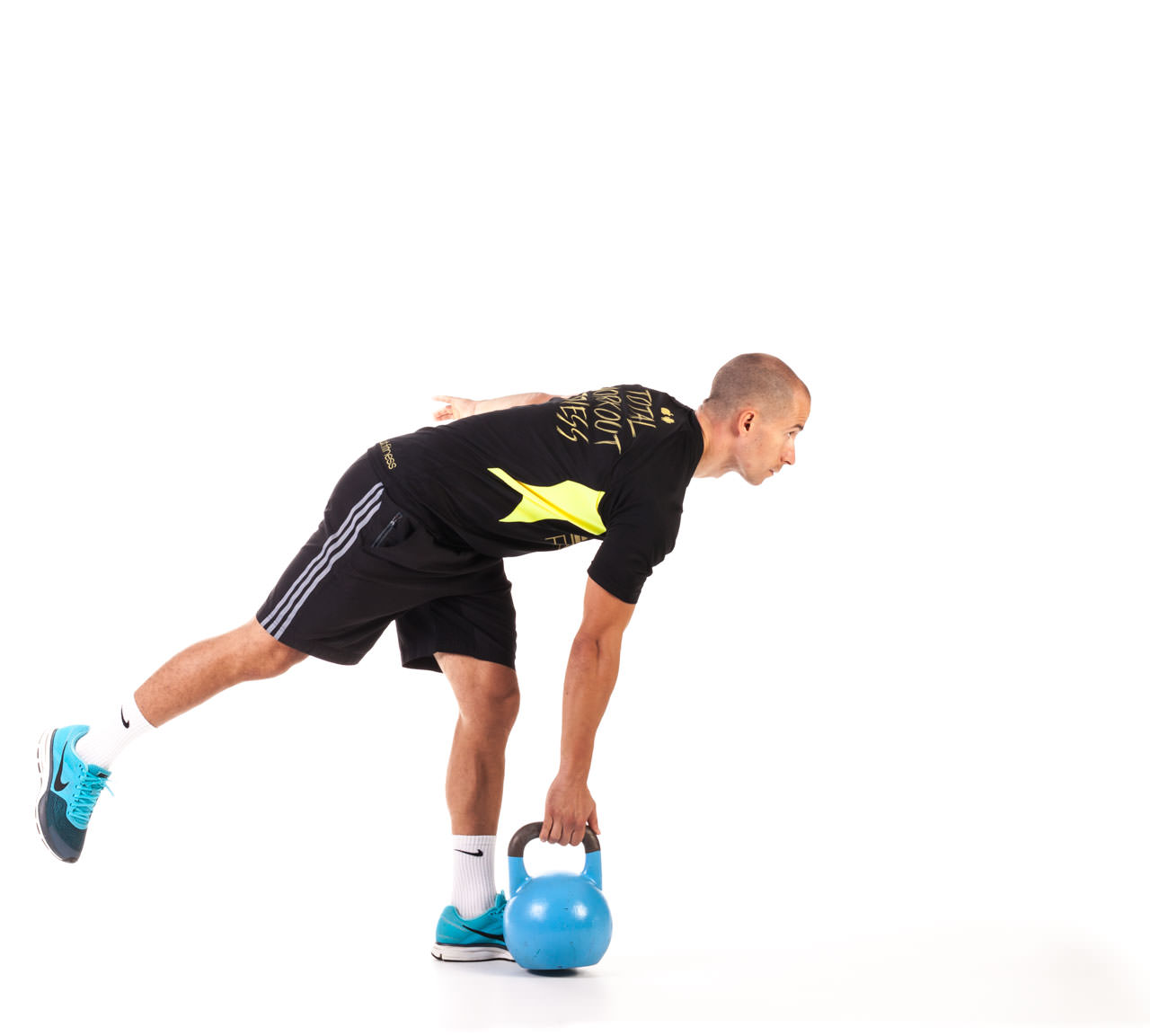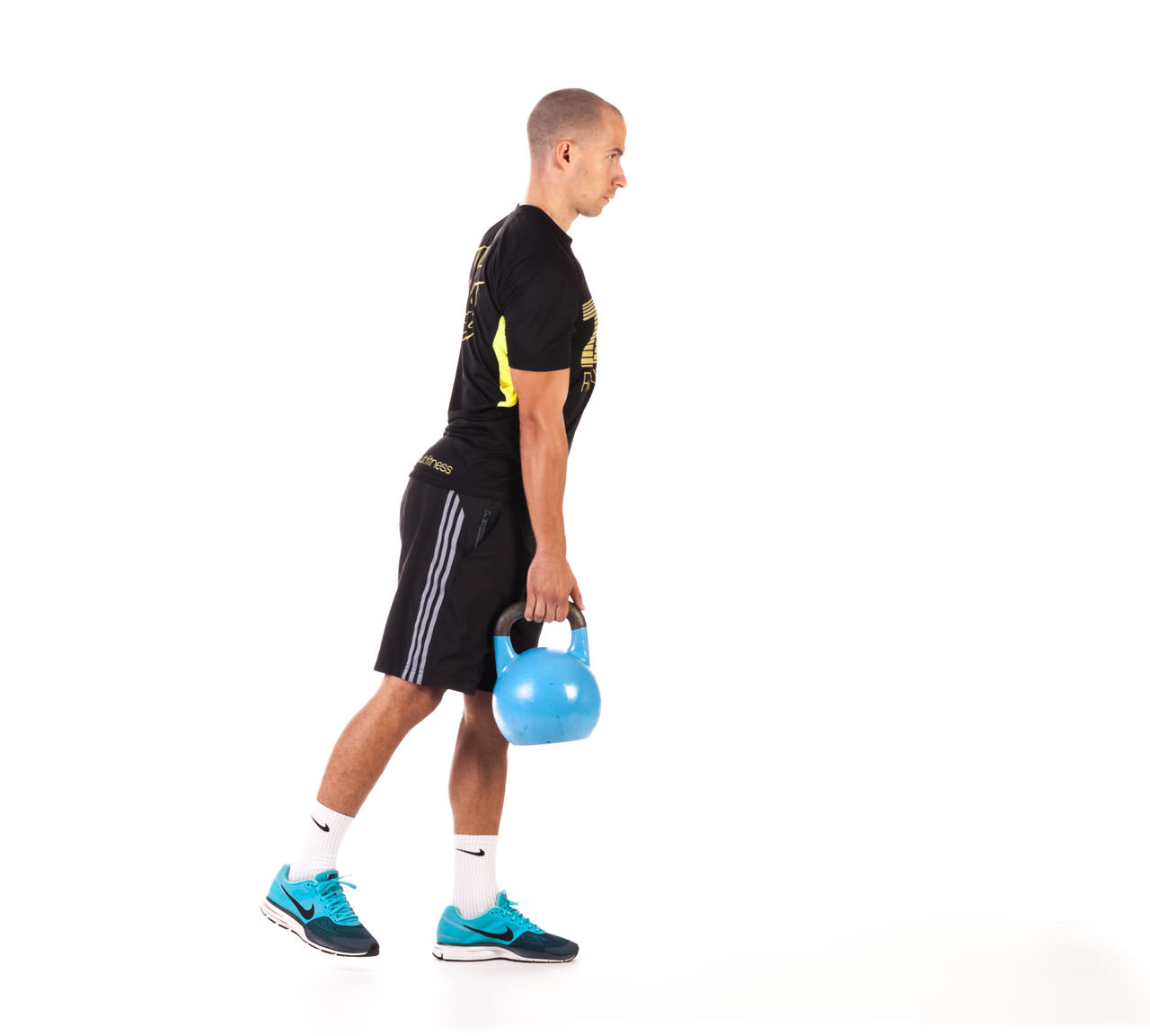 One-Leg Kettlebell Deadlift
1
Hold a kettlebell by the handle in your right hand. Stand on the left leg.
2
Keeping that knee slightly bent, perform a stiff legged deadlift by bending at the hip, extending your free leg behind you for balance. Continue lowering the kettlebell until you are parallel to the floor.
3
Return to the upright position. Repeat the exercise according to the training plan then switch sides.