Workouts with this exercise
Primary muscles
Upper Leg
Back
Equipment
Kettlebell
Exercise description
Male exercise for the gym.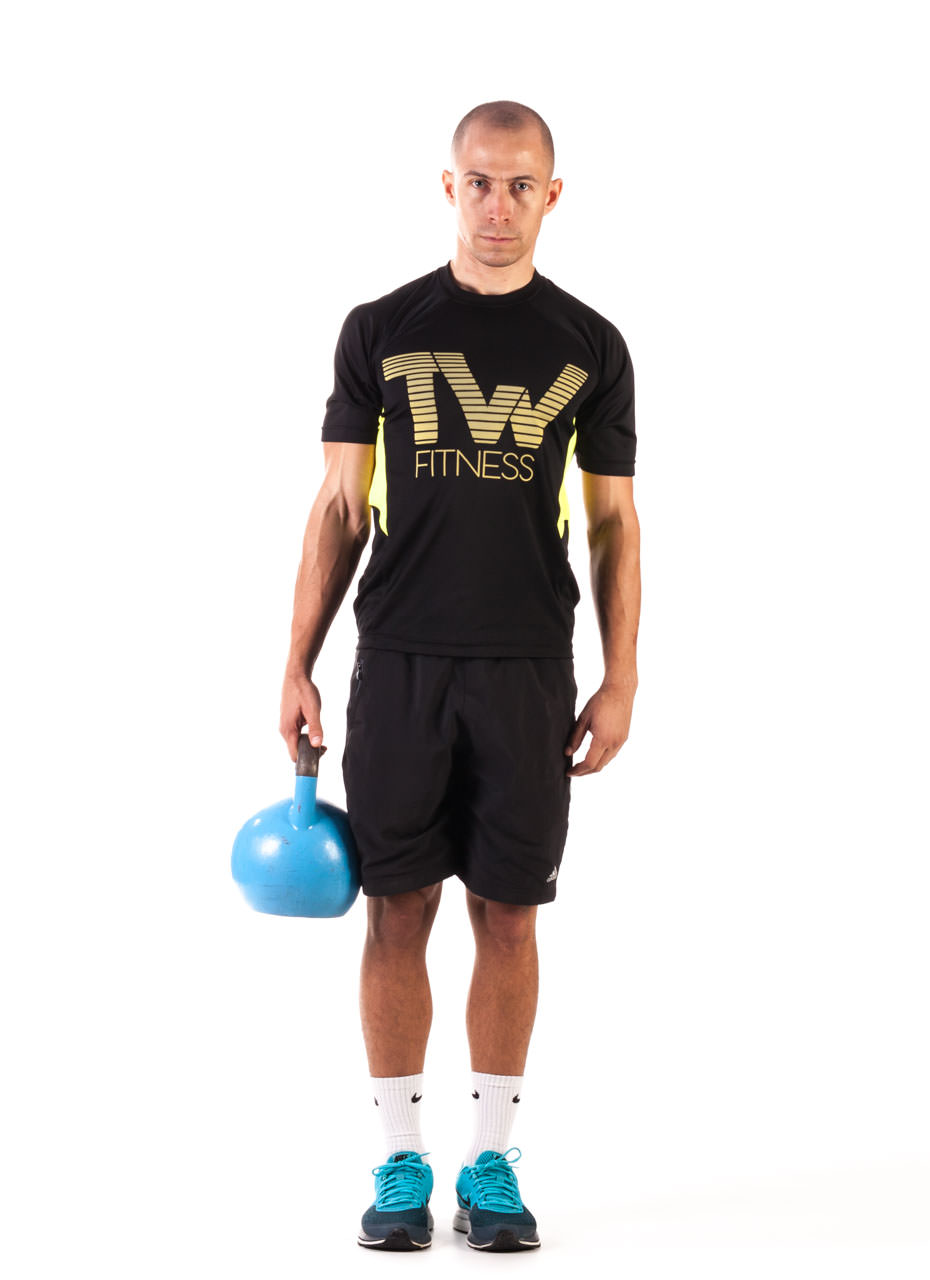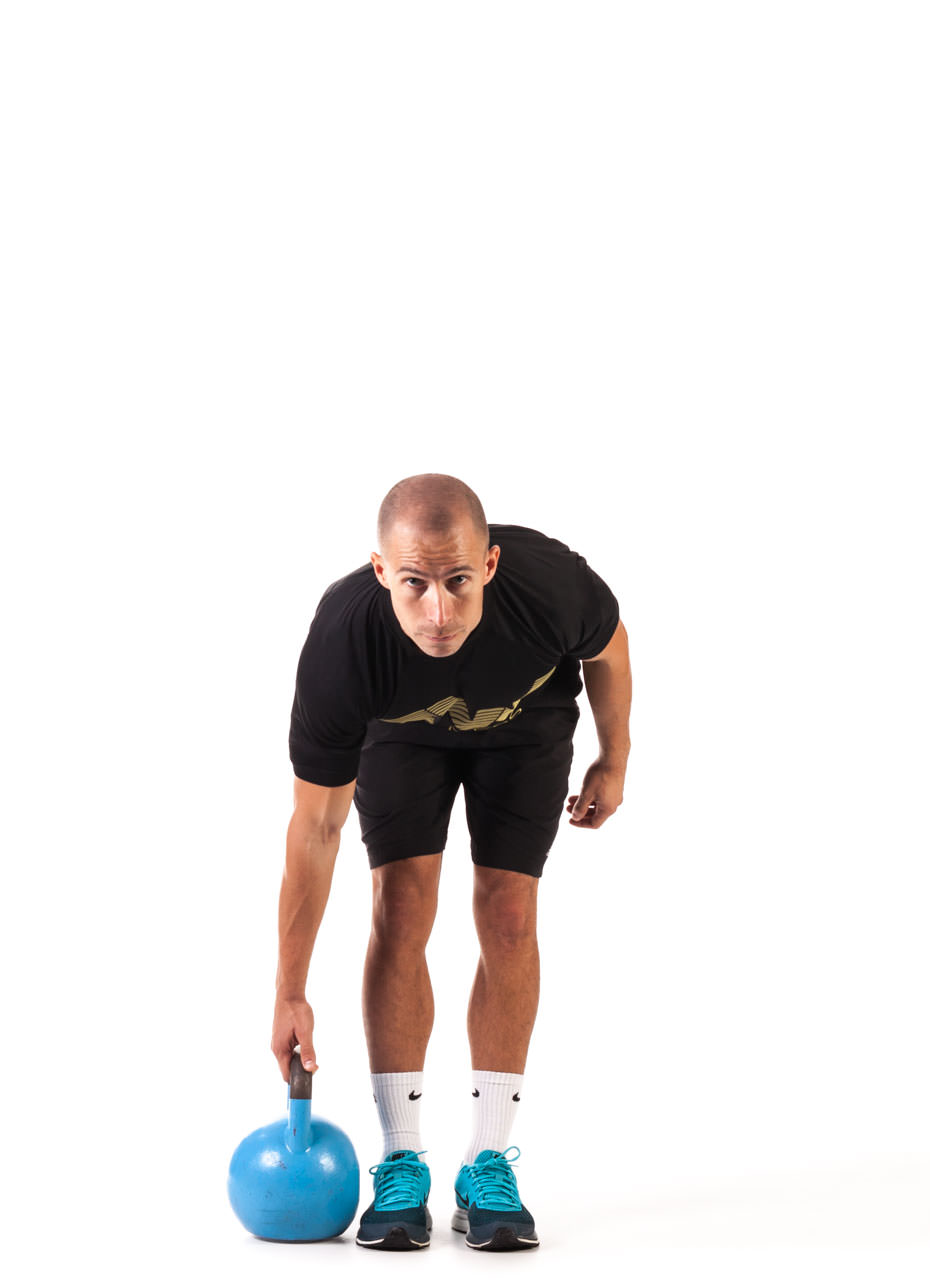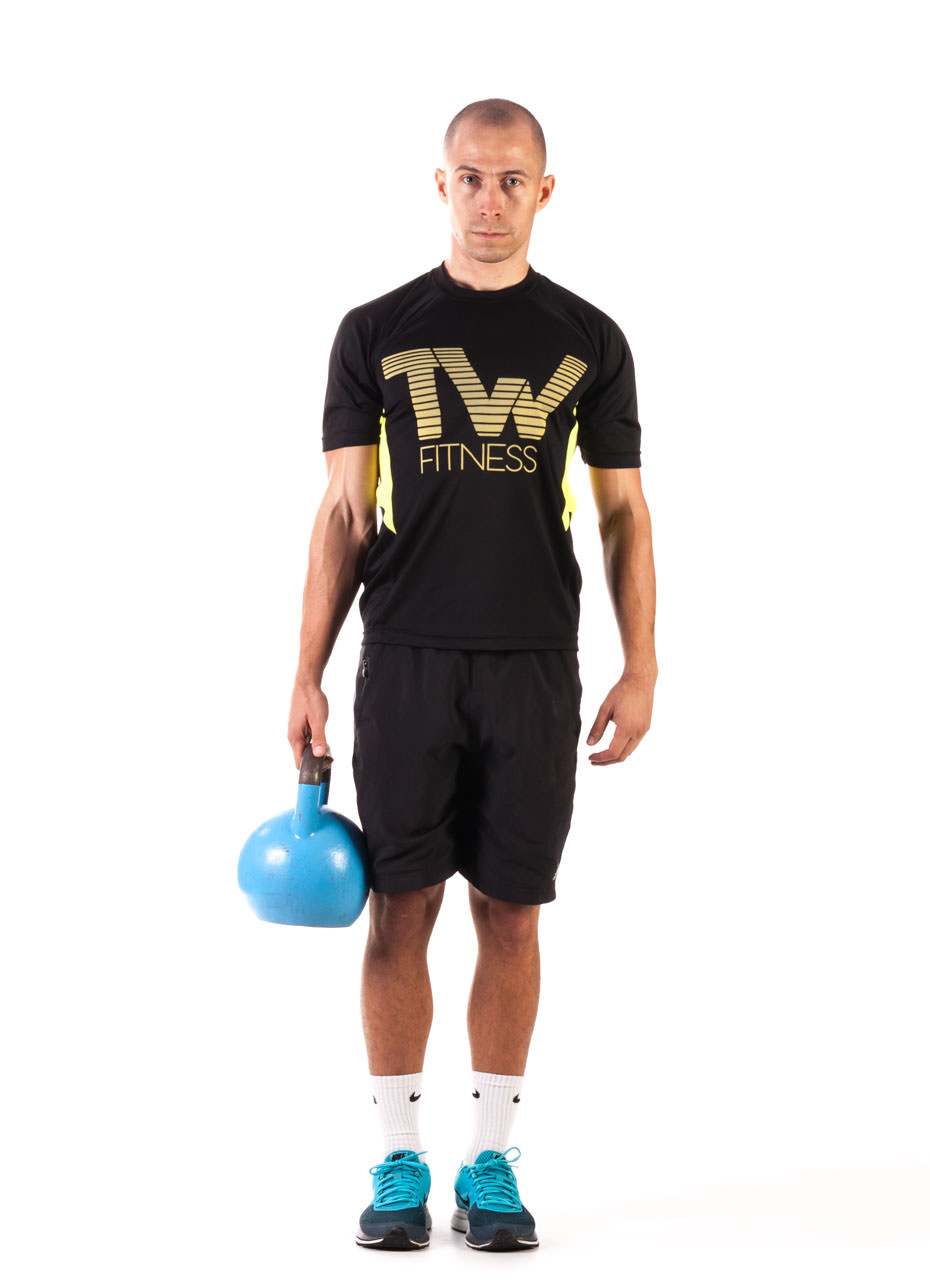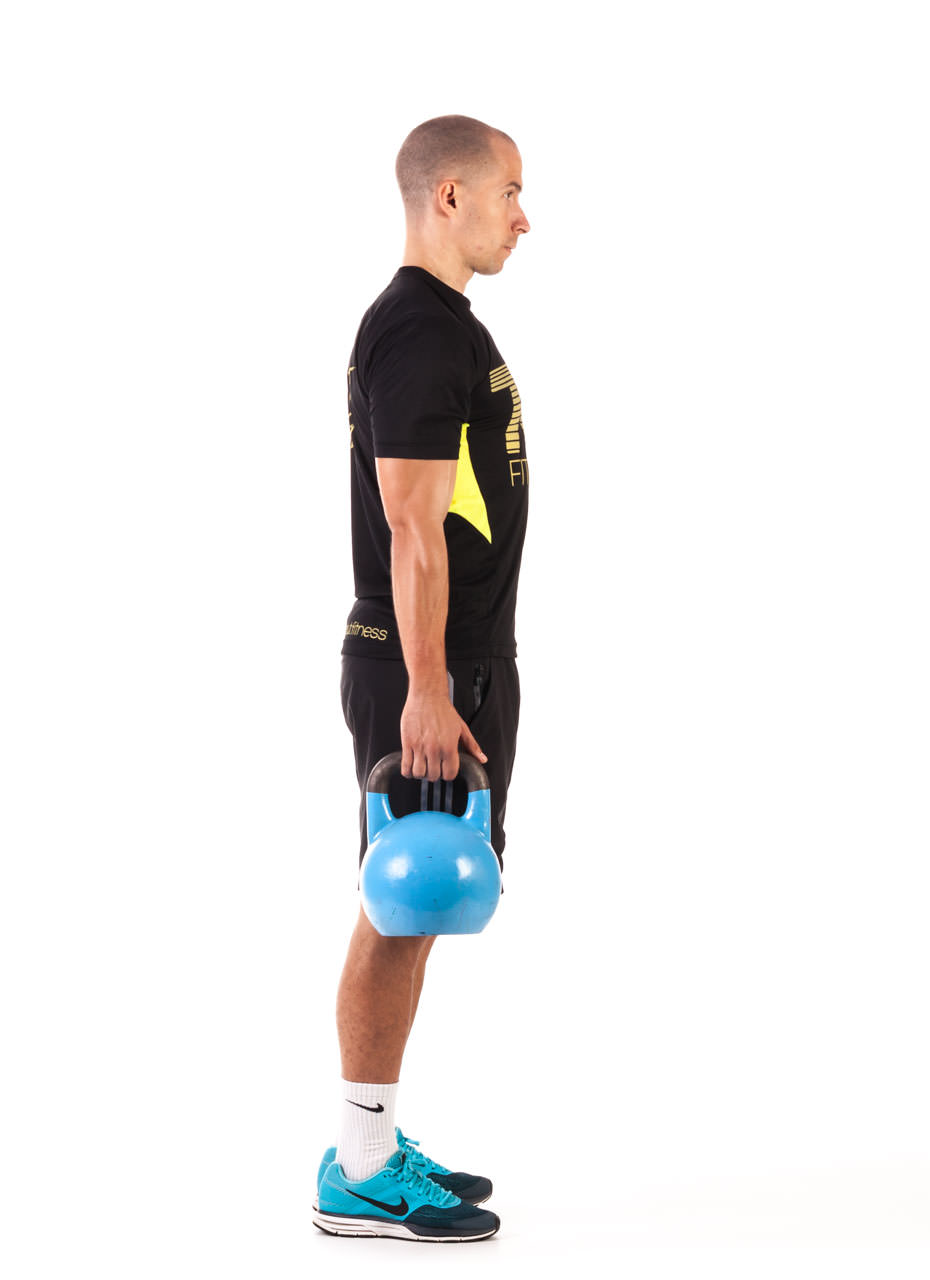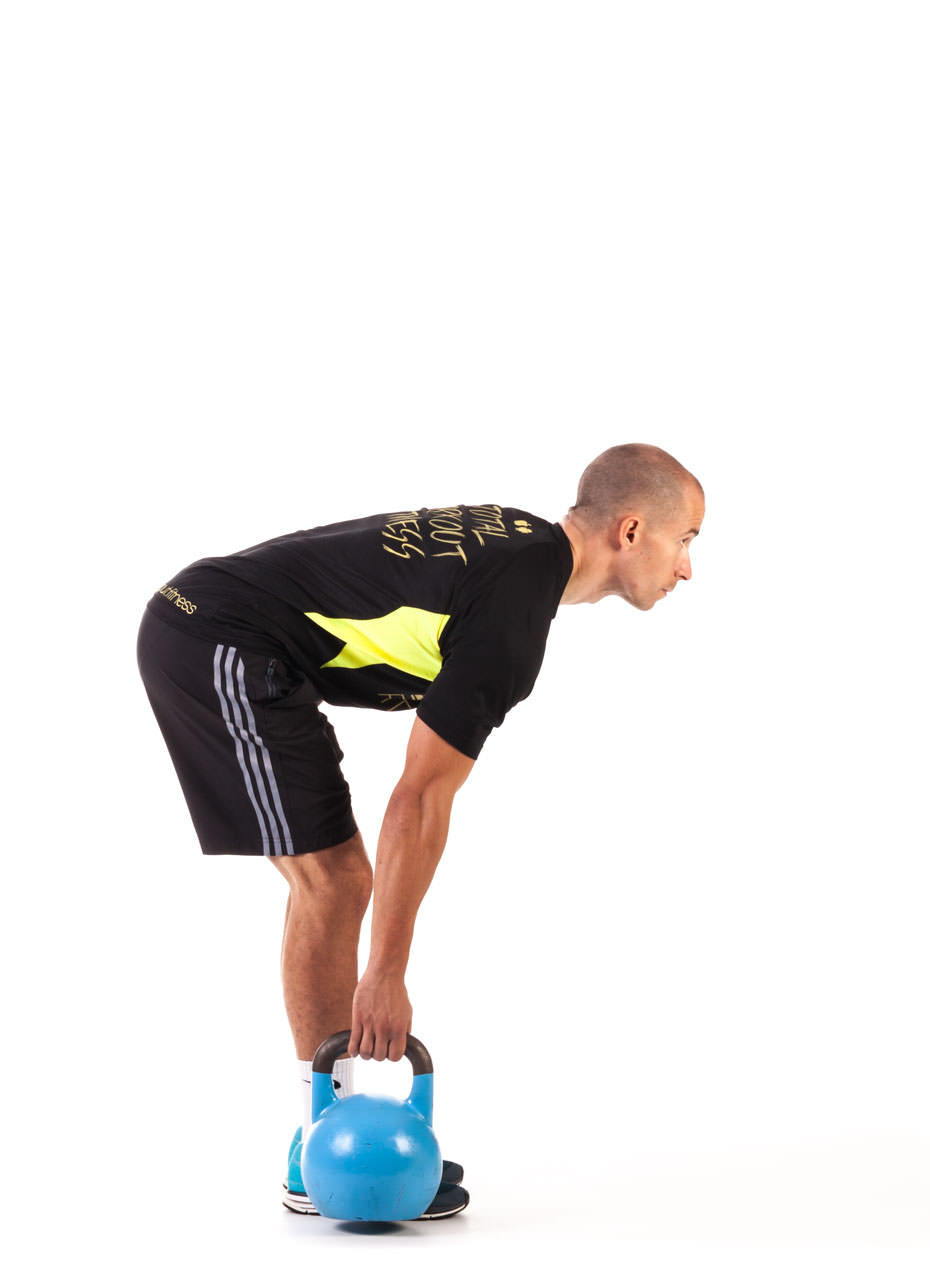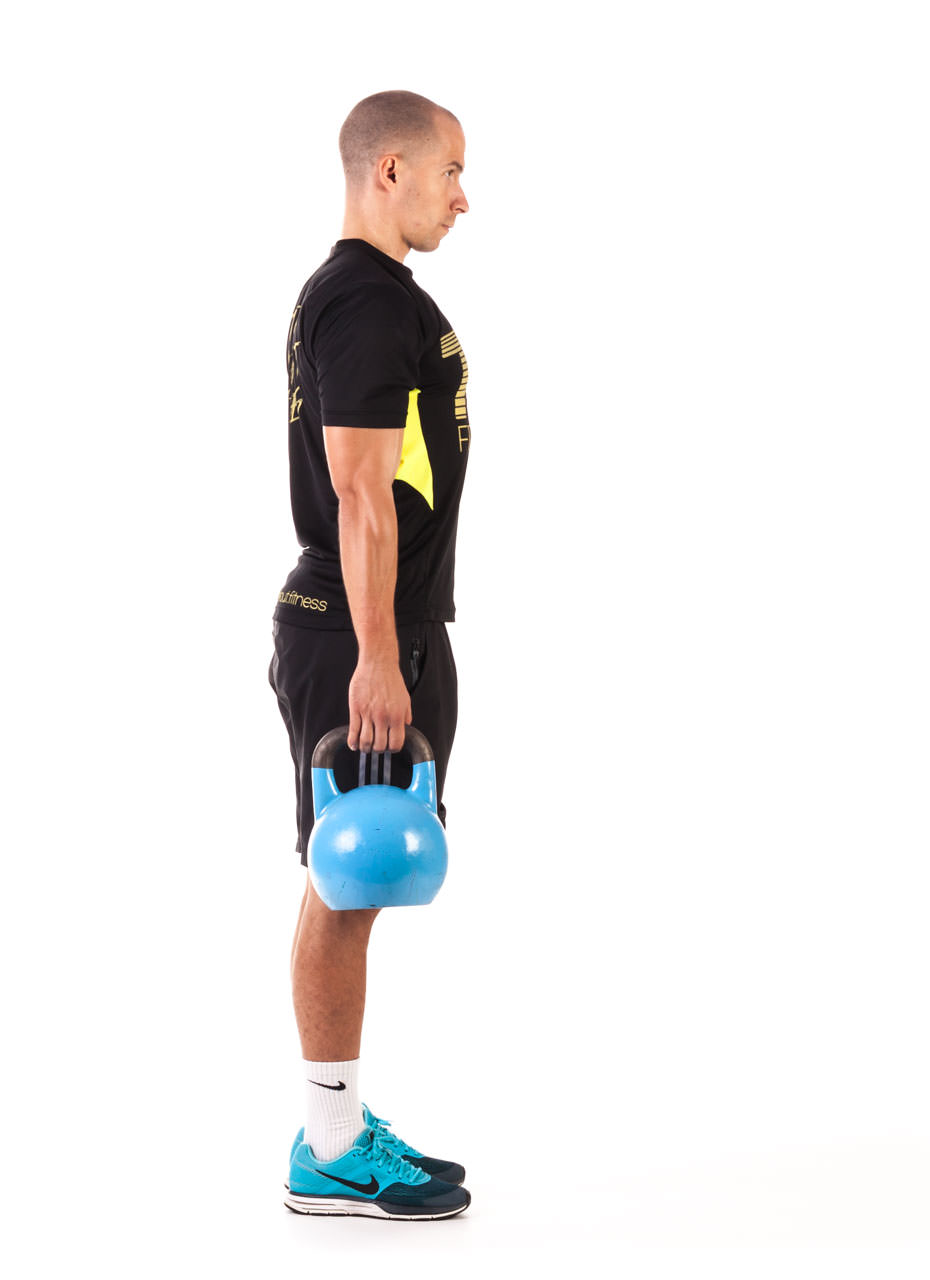 Kettlebell Suitcase Deadlift
1
Stand with your feet shoulder width apart. Your arms should be hanging next to your body, holding the kettlebell in your right hand.
2
Bending at the hips, slowly lower the kettlebell to the floor, next to your right foot.
3
Extending your hips, go back up to the starting position. Repeat the exercise according to the training plan then switch arms.