Workouts with this exercise
Primary muscles
Upper Leg
Secondary muscles
Glutes
Biceps
Equipment
Kettlebell
Exercise description
Male exercise for the gym.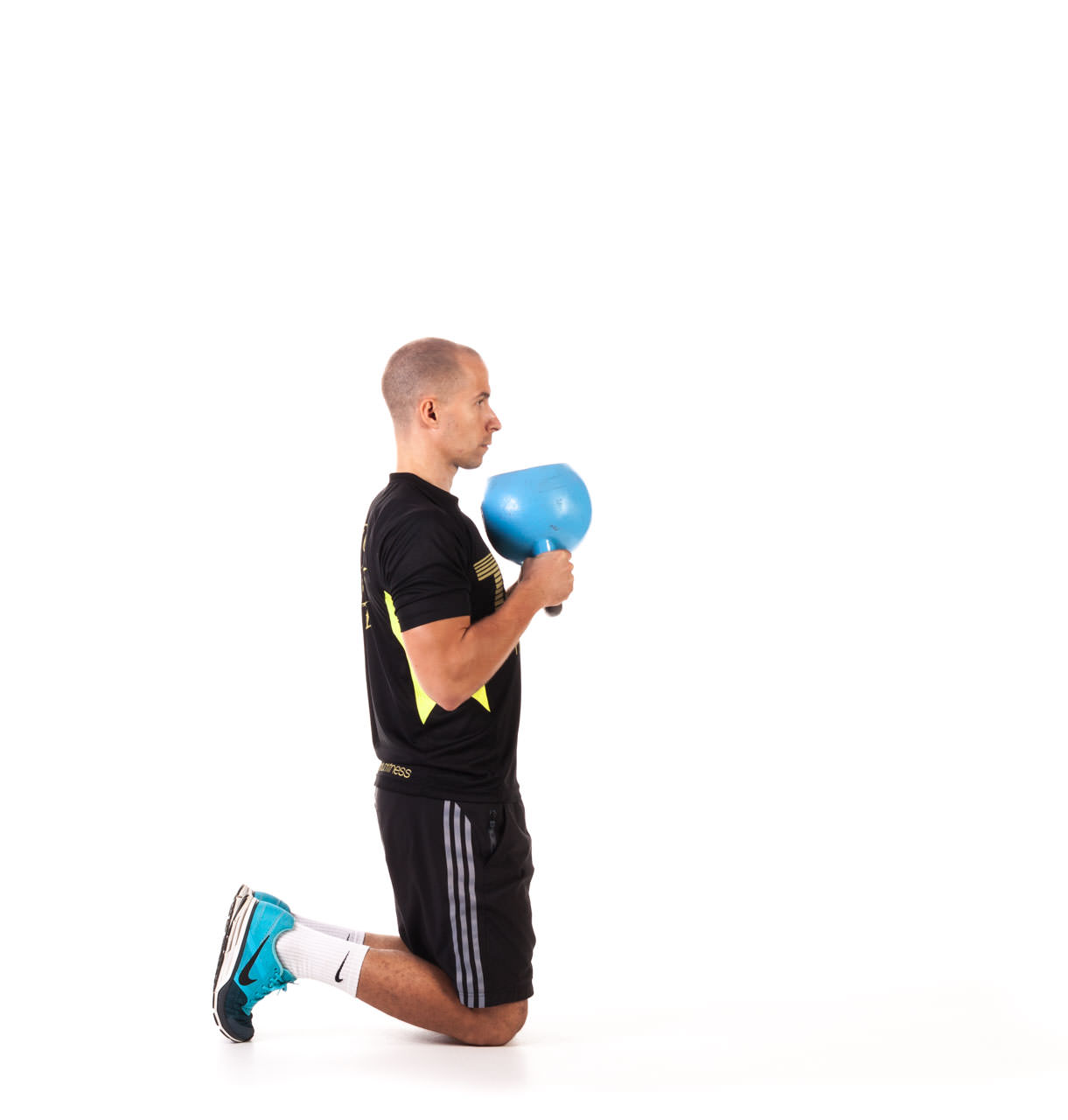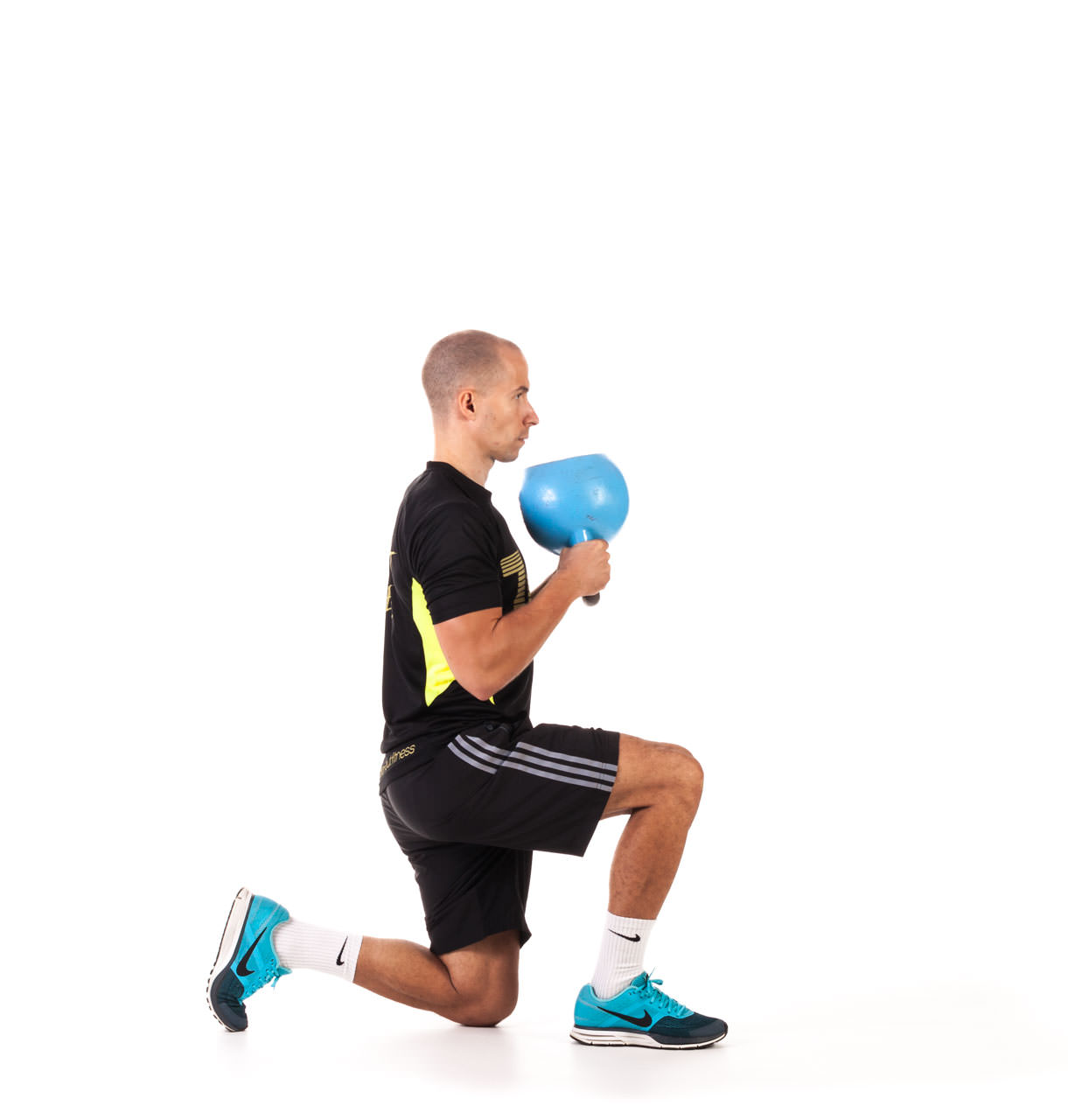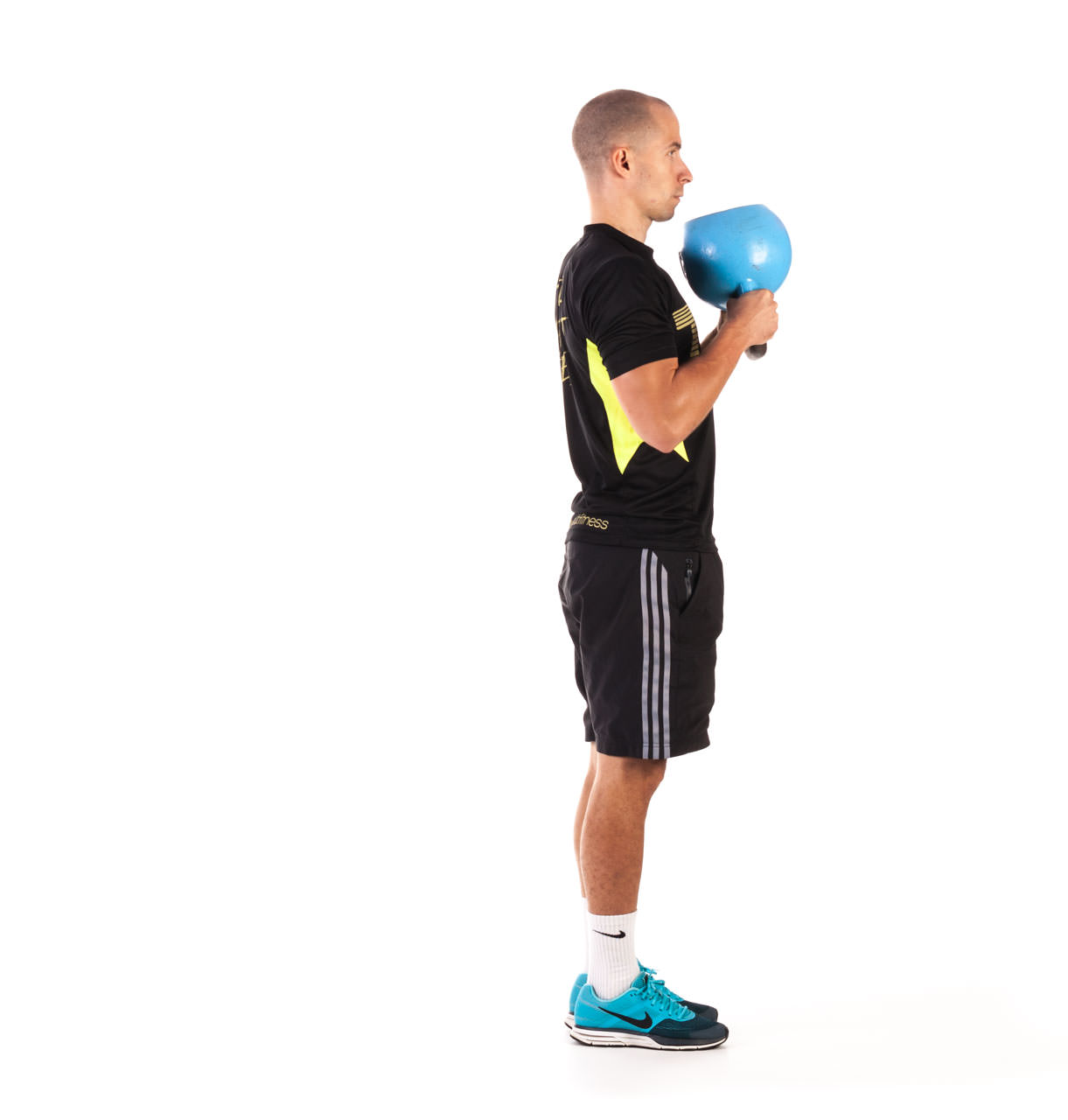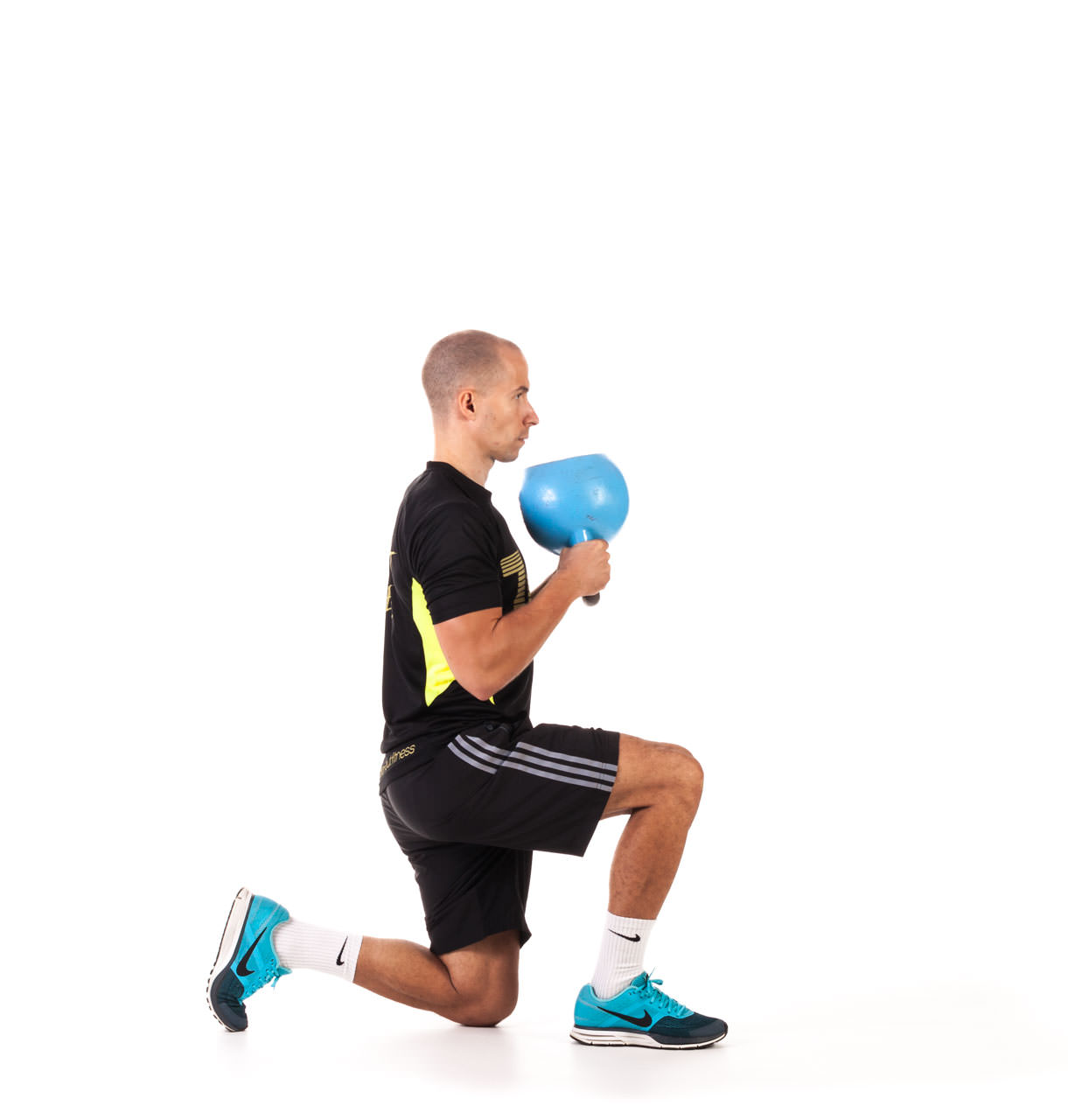 Kettlebell Kneeling to Stand Up
1
Get into the kneeling position holding a kettlebell with both hands in front of you.
2
Step up with your right leg while keeping weight on your left knee.
3
Get up into the standing position, driving through your right heel. Bring your left foot forward and stand up nice and tall.
4
Lunge the right leg backward and sink down into a kneeling position on the right knee.
5
Bring the left leg down into the starting position and repeat the exercise according to the training plan, switching legs.