Workouts with this exercise
Primary muscles
Upper Leg
Secondary muscles
Lower Leg
Glutes
Equipment
Step-Up Box
Exercise description
Female exercise for the gym.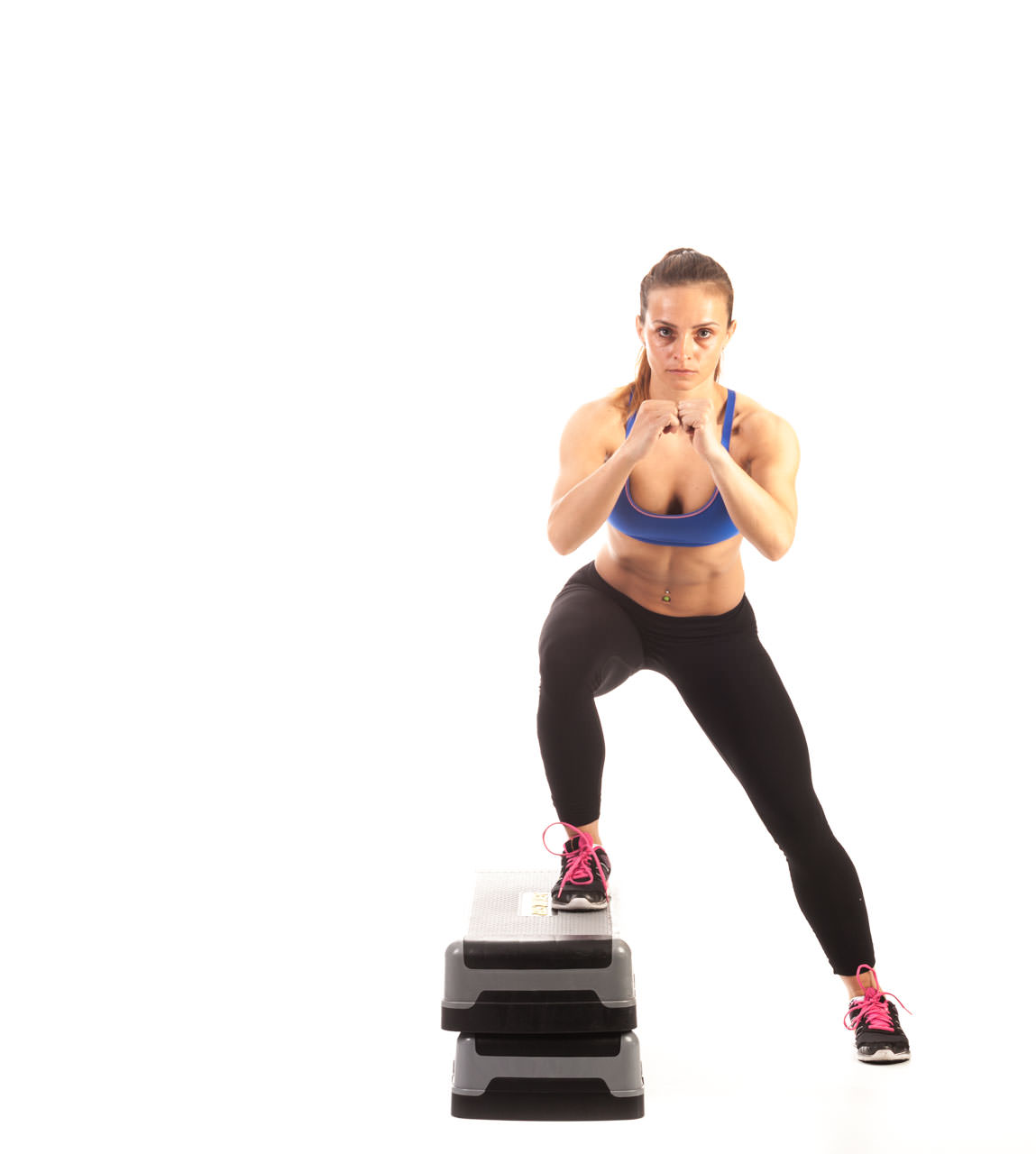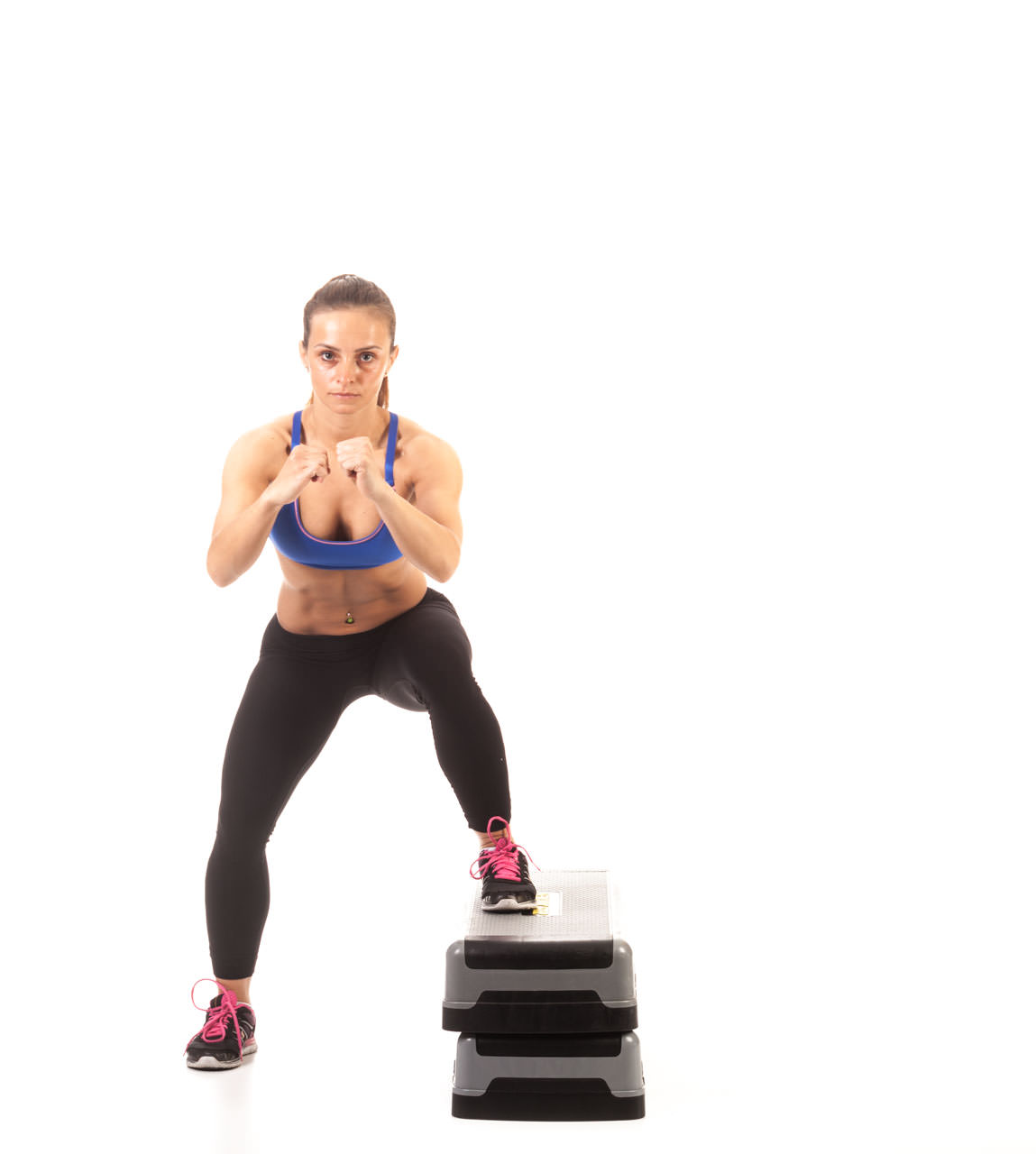 Alternating Leg Step Jump
1
Assume a comfortable standing position, with a step up box positioned next to you. Put one leg on the step. Keep the legs slightly bent.
2
Quickly dip into a quarter squat to initiate the stretch reflex, and immediately reverse direction to jump to the other side of the step up box.
3
Continue going back and forth. Repeat the exercise according to the training plan alternating legs.