Workouts with this exercise
Primary muscles
Back
Secondary muscles
Biceps
Shoulder
Equipment
Dumbbell
Exercise description
Female exercise for the city.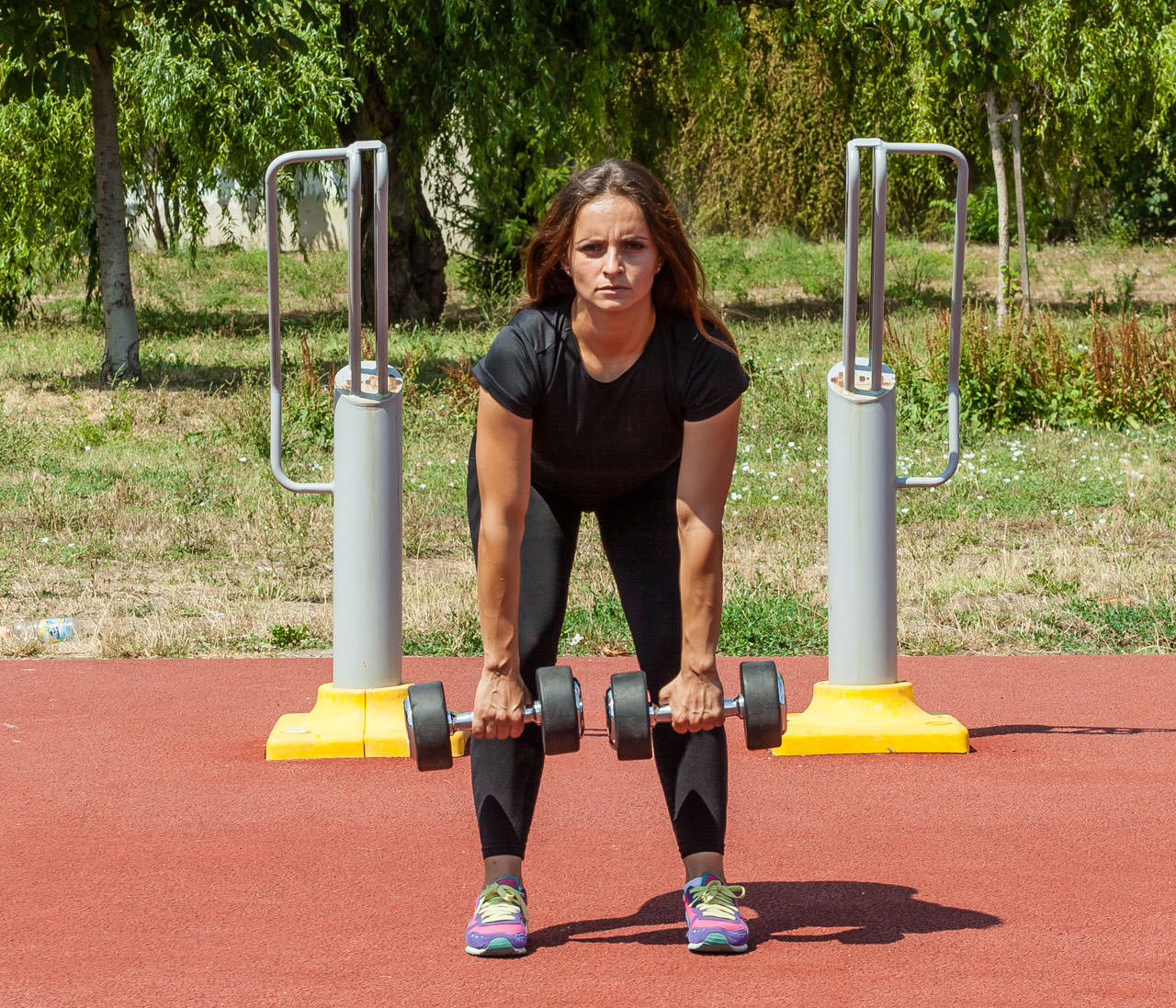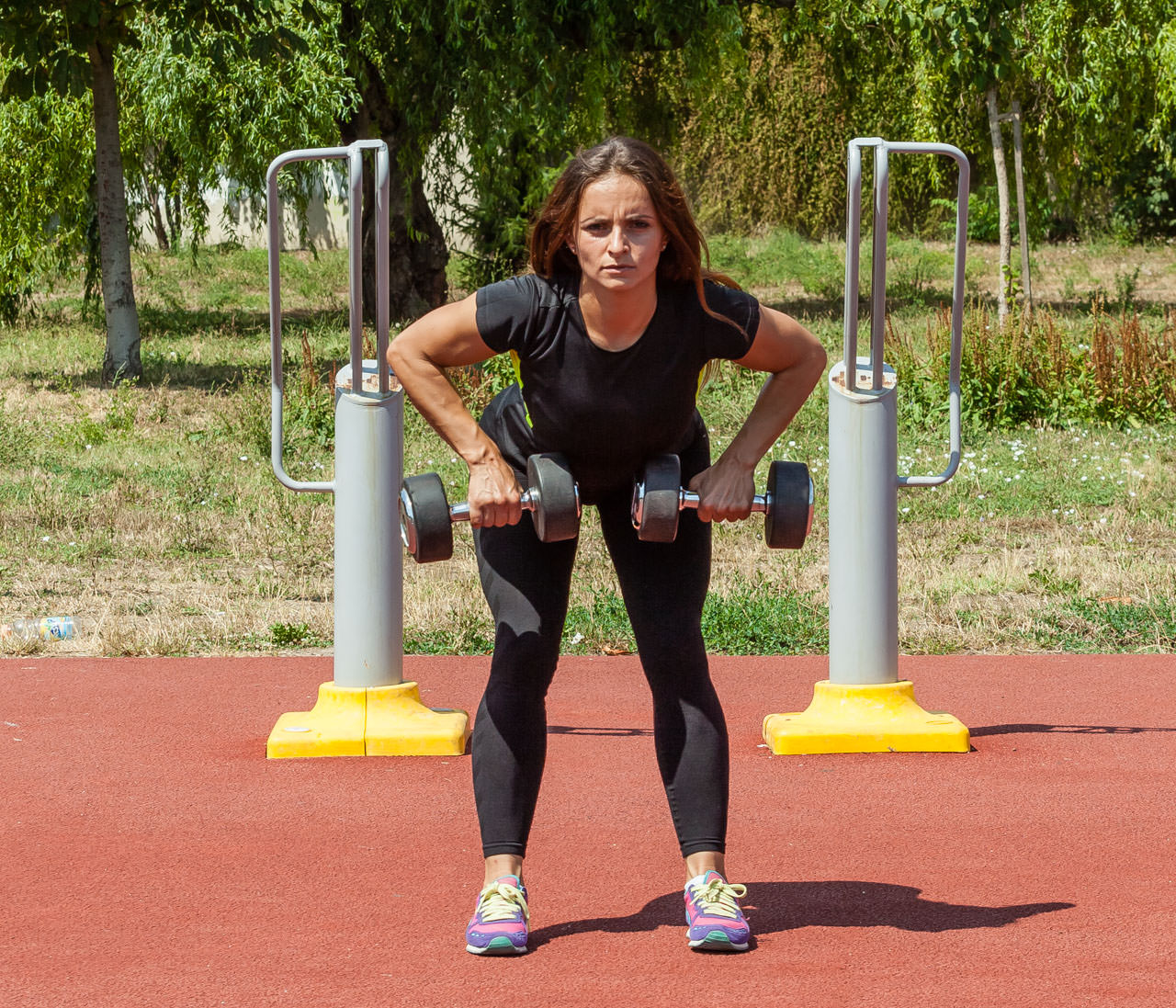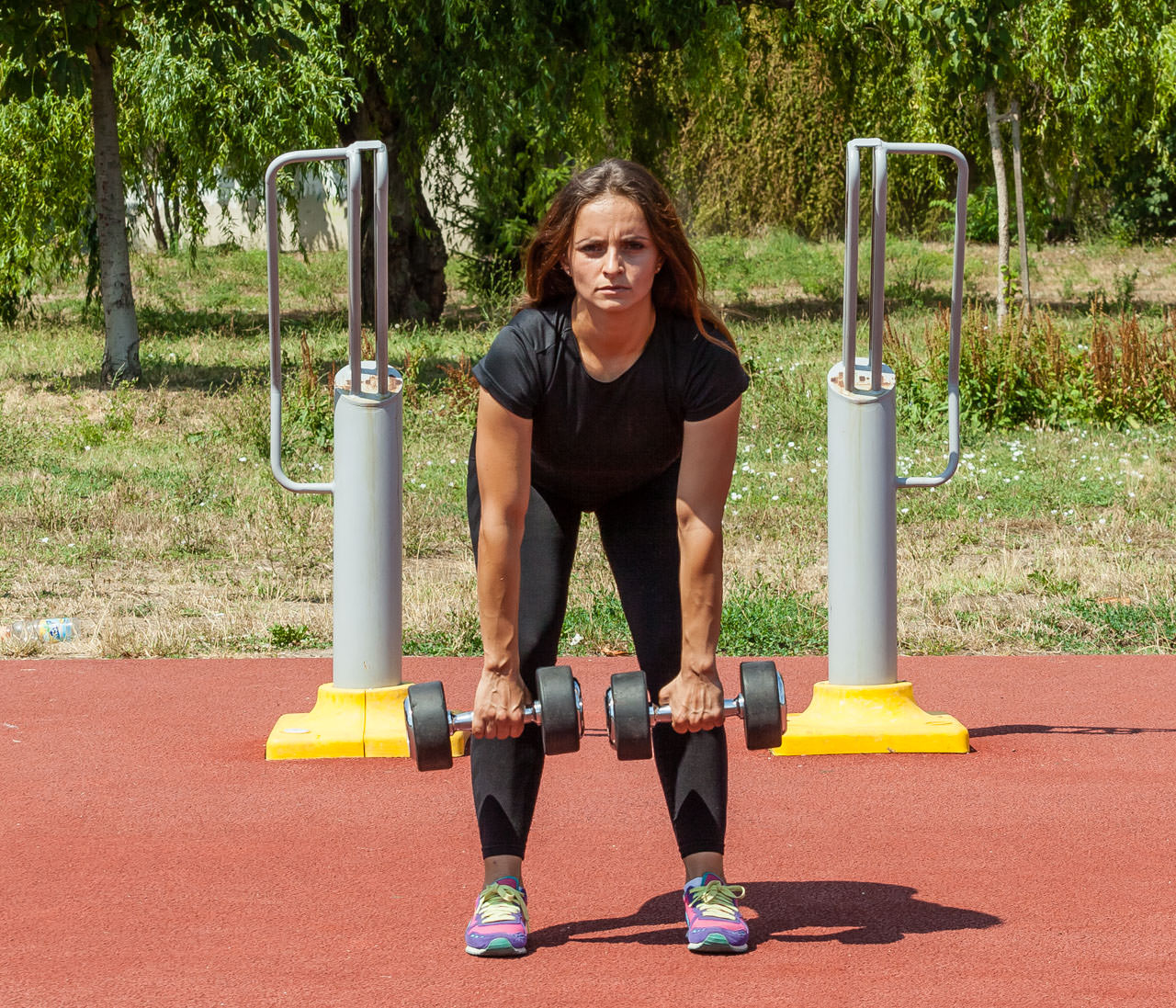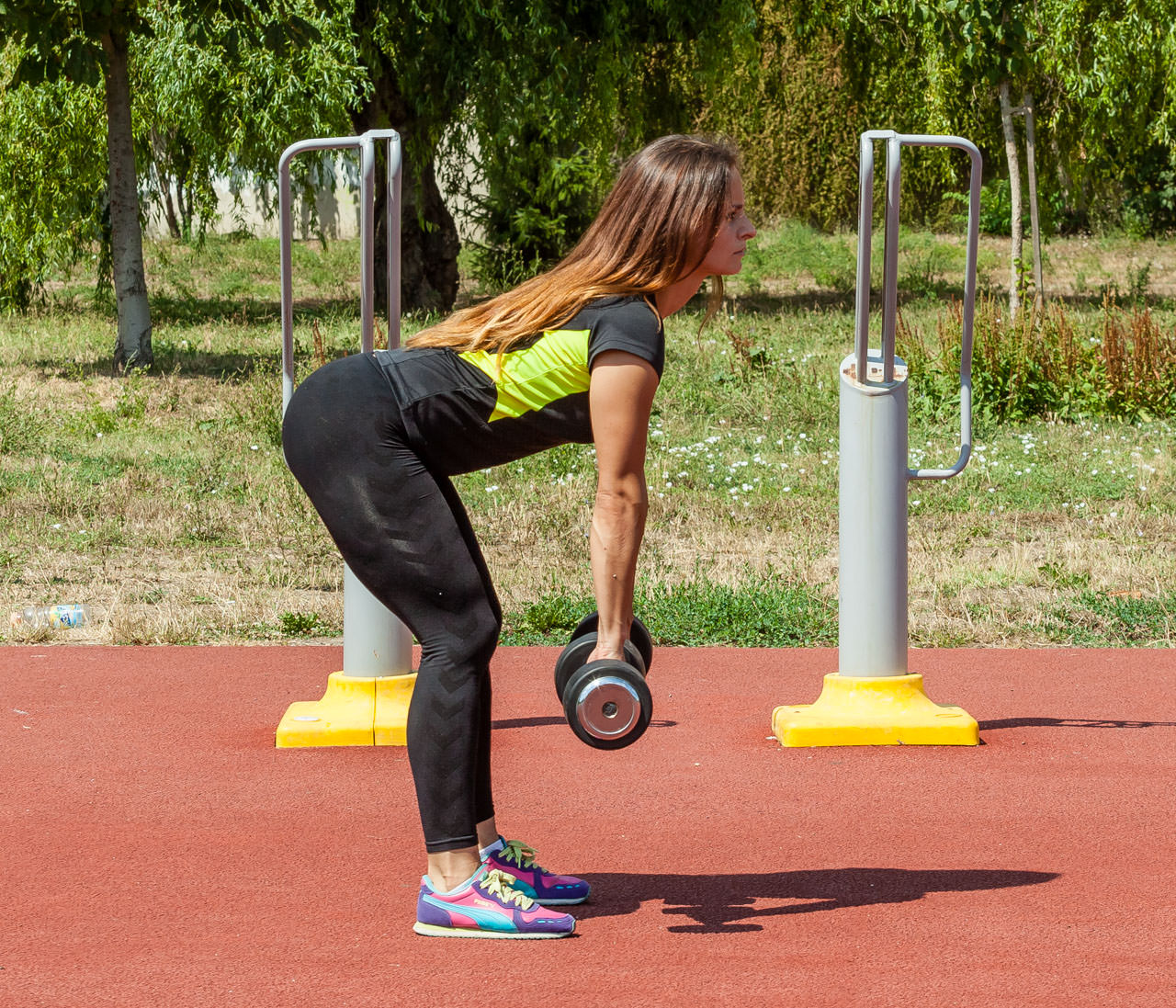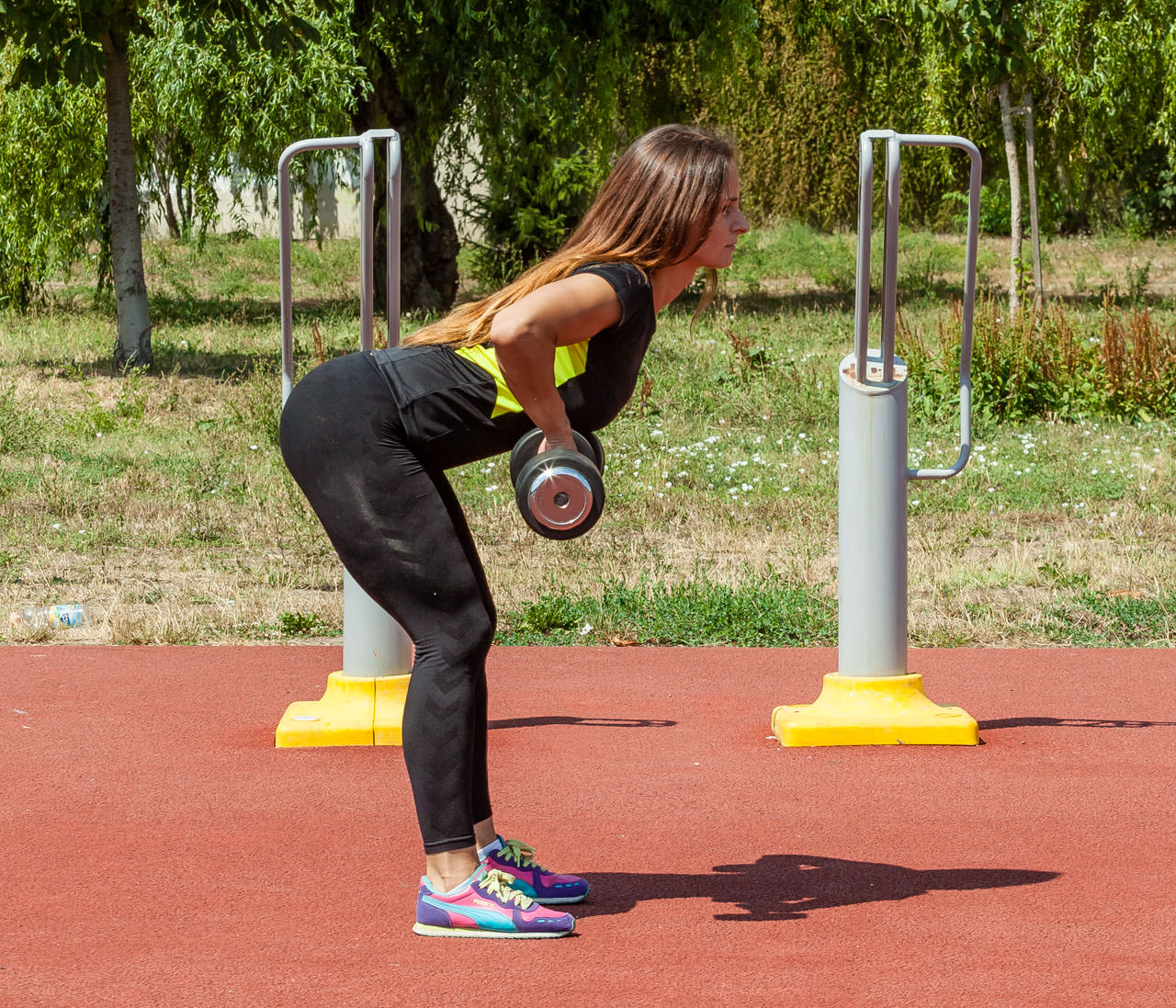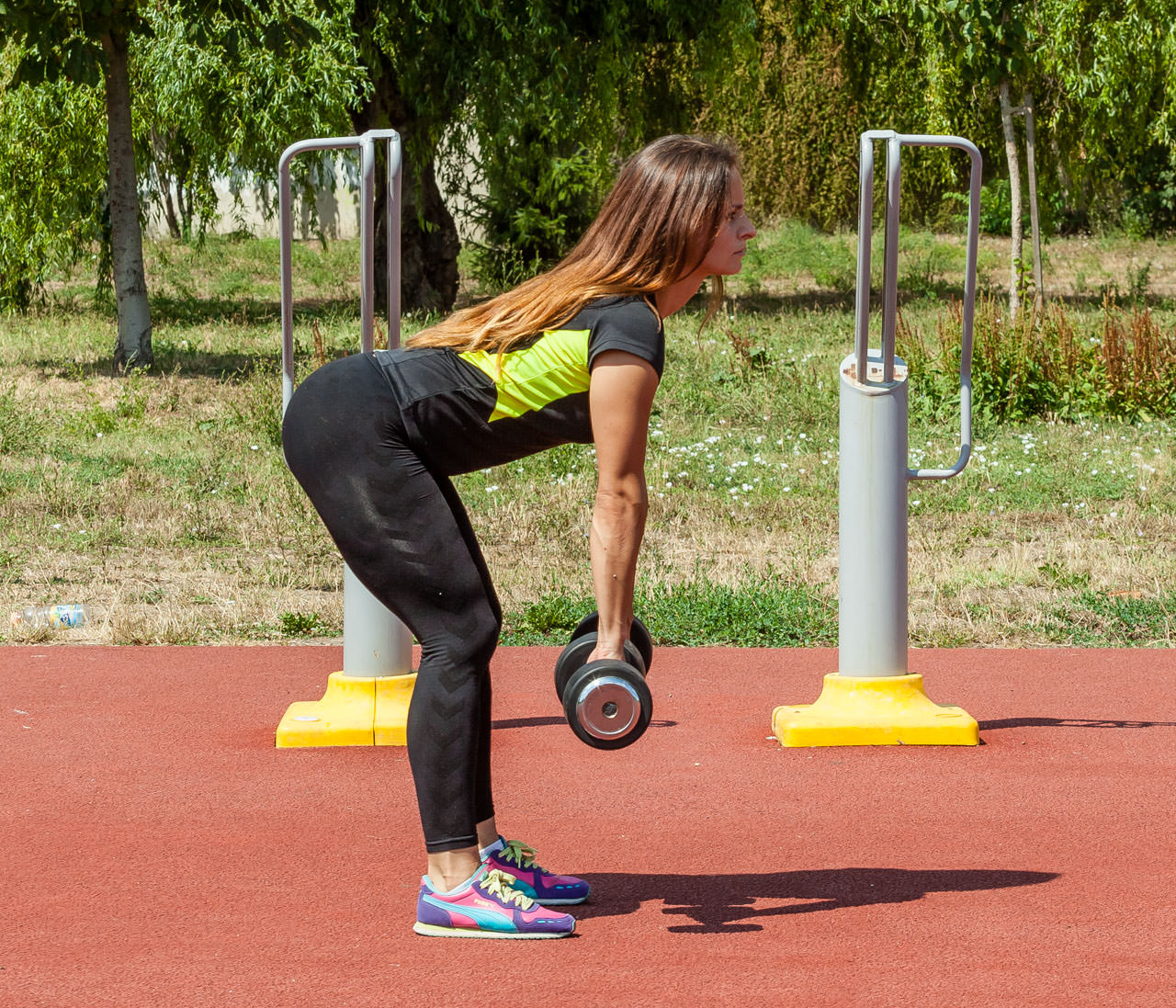 Bent Over Two-Dumbbell Row (Pronated Grip)
1
With a dumbbell in each hand (palms facing your legs), bend your knees slightly and bring your torso forward by bending at the waist. Make sure to keep your back straight until it is almost parallel to the ground.
2
While keeping the torso stationary, lift the dumbbells to your sides, keeping the elbows close to the body. On the top contracted position, squeeze the back muscles and hold for a second.
3
Slowly lower the dumbbells again to the starting position and repeat the exercise according to the training plan.