Workouts with this exercise
Primary muscles
Shoulder
Secondary muscles
Back
Equipment
Dumbbell
Exercise description
Female exercise for the city.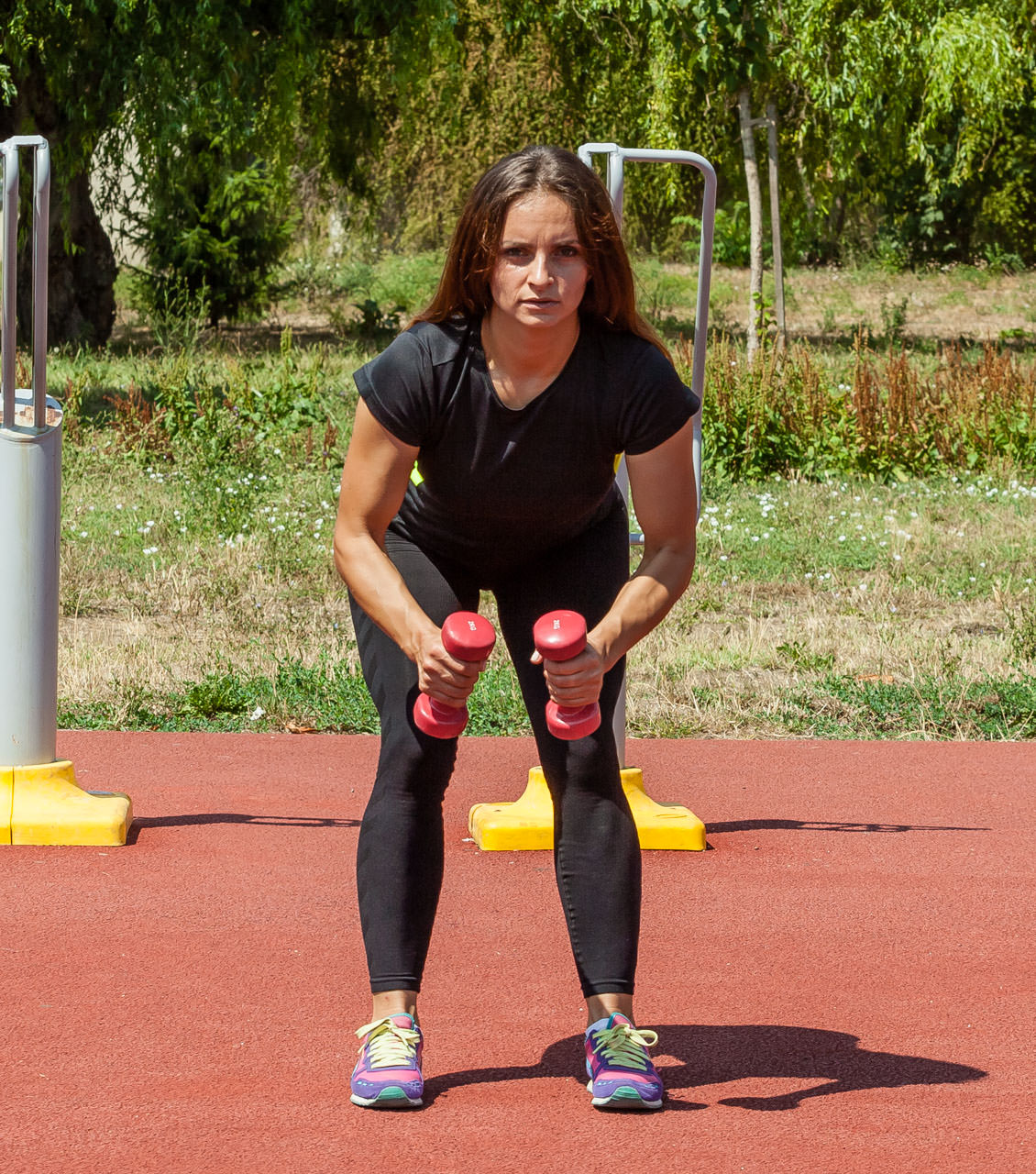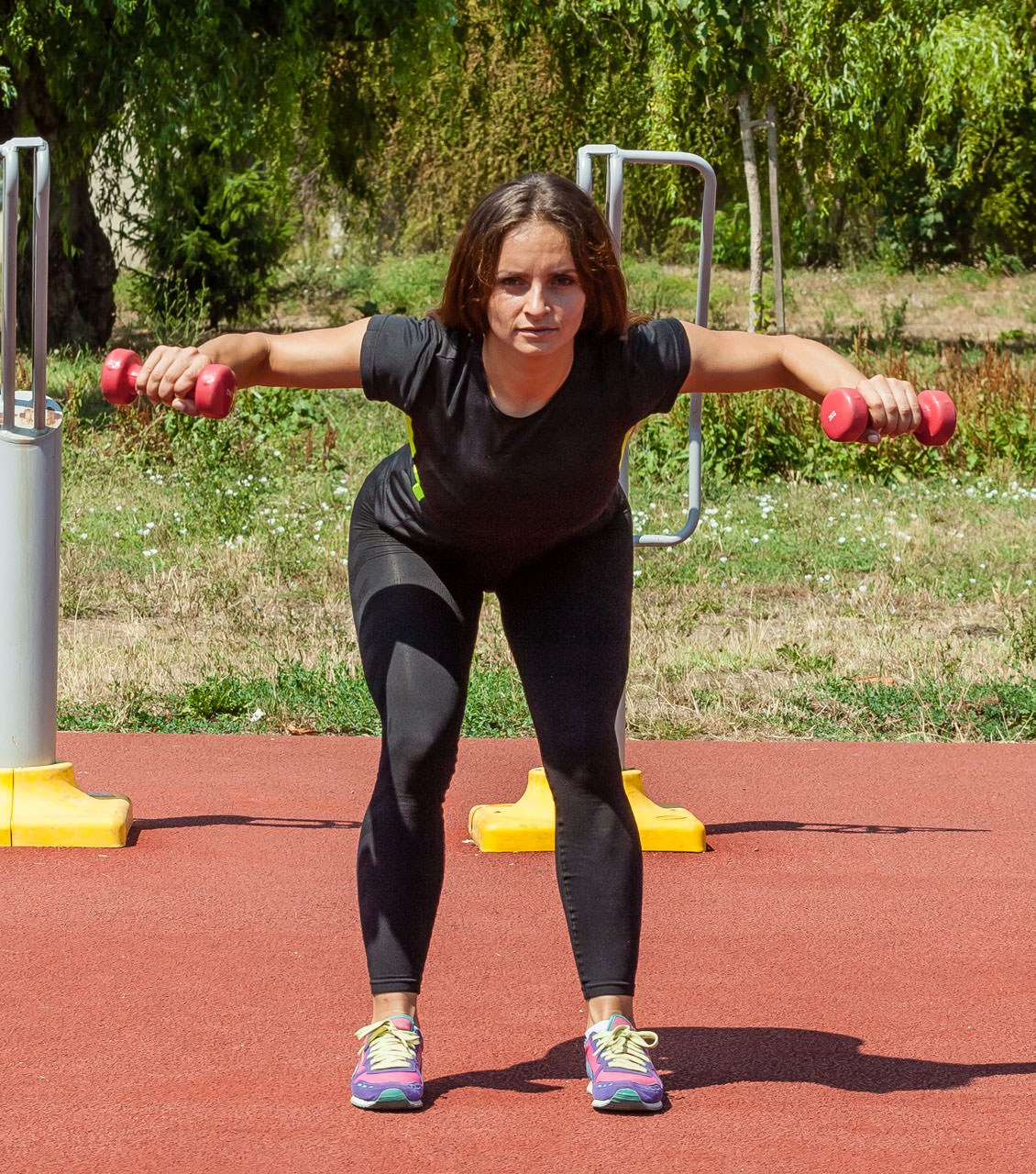 Bent Over Dumbbell Lateral Raise
1
Hold a dumbbell in each hand. Keeping your lower back in natural arch, bend your hips back until your torso is almost parallel to the ground. Bent your arms at elbows and hold a dumbbells (palms facing in) in front of you.
2
Squeeze your shoulder blades together and raise your arms out with 90 degrees between forearms and upper arms, with thumbs pointing up, until your upper arms are parallel to the ground.
3
Lower the dumbbells to the starting position and repeat the exercise according to the training plan.