Workouts with this exercise
Primary muscles
Upper Leg
Glutes
Secondary muscles
Back
Equipment
Parasols Bar
Exercise description
Female exercise for the beach.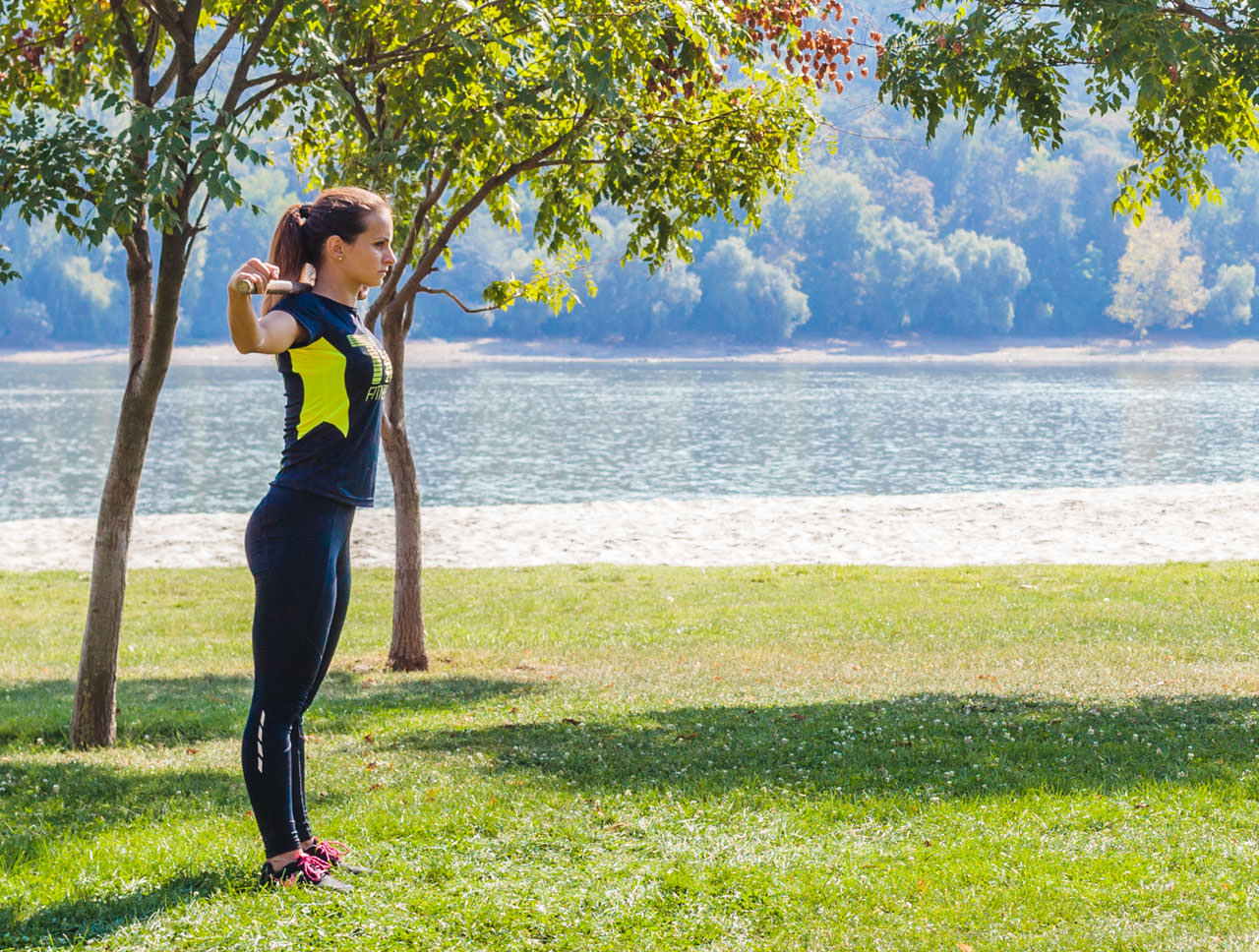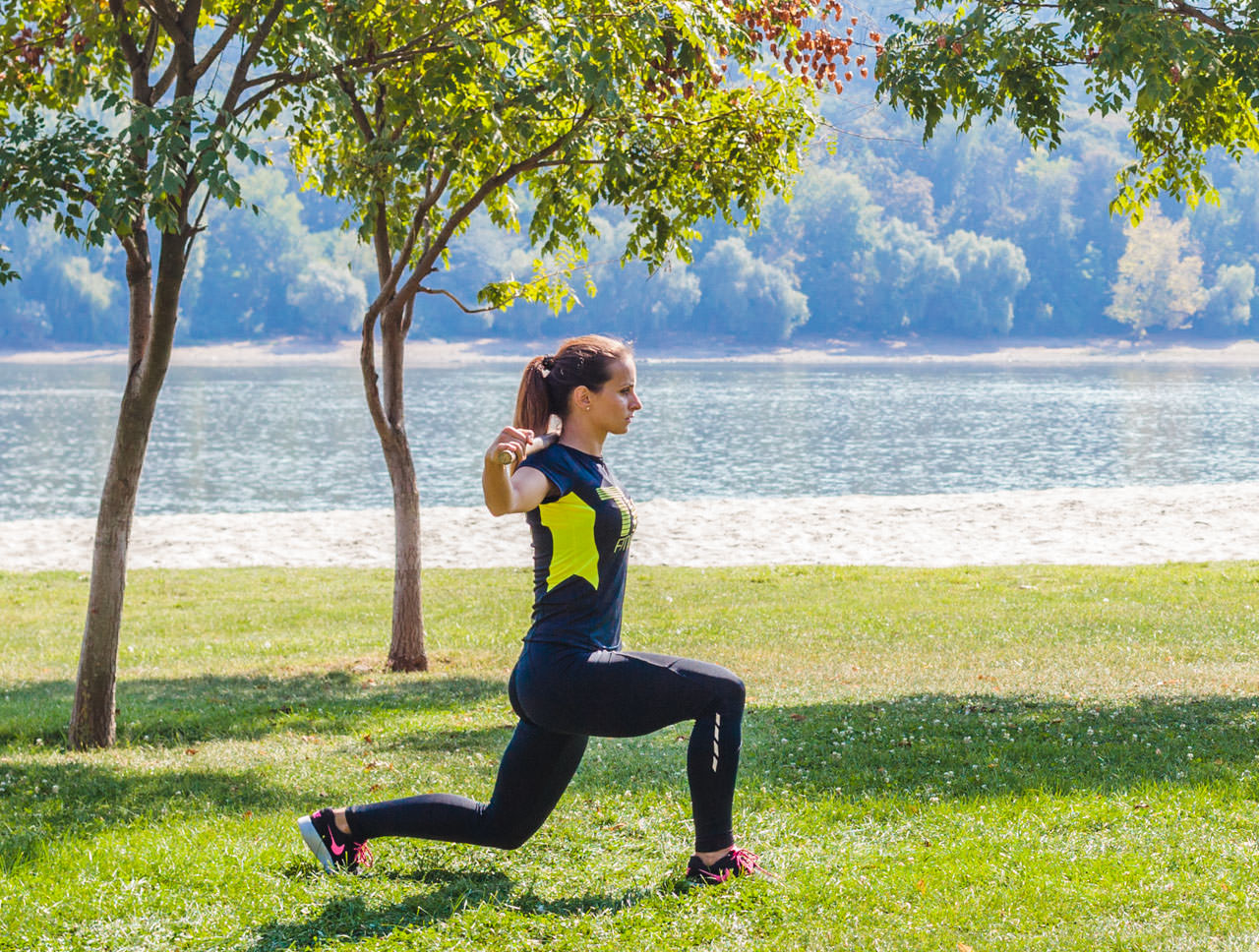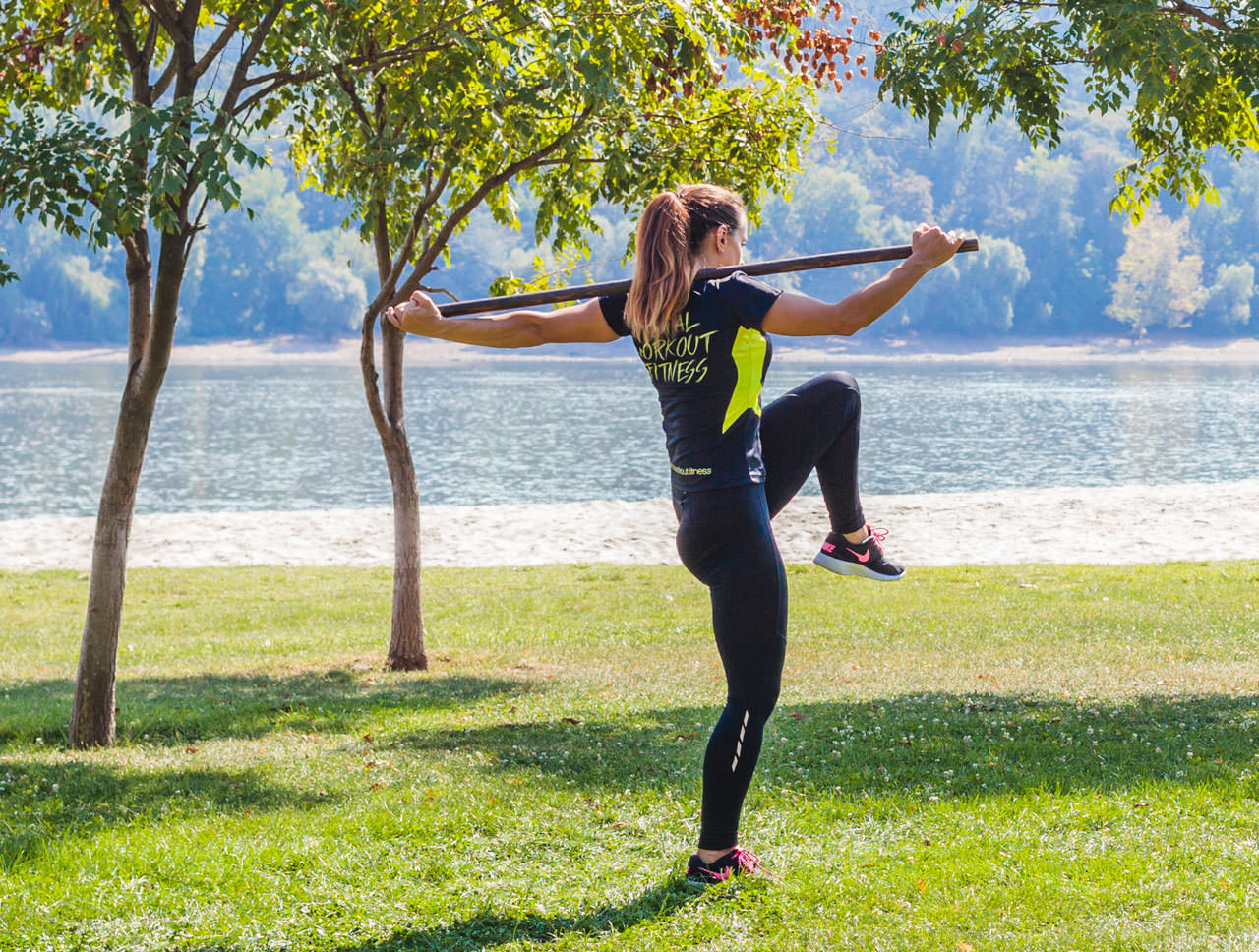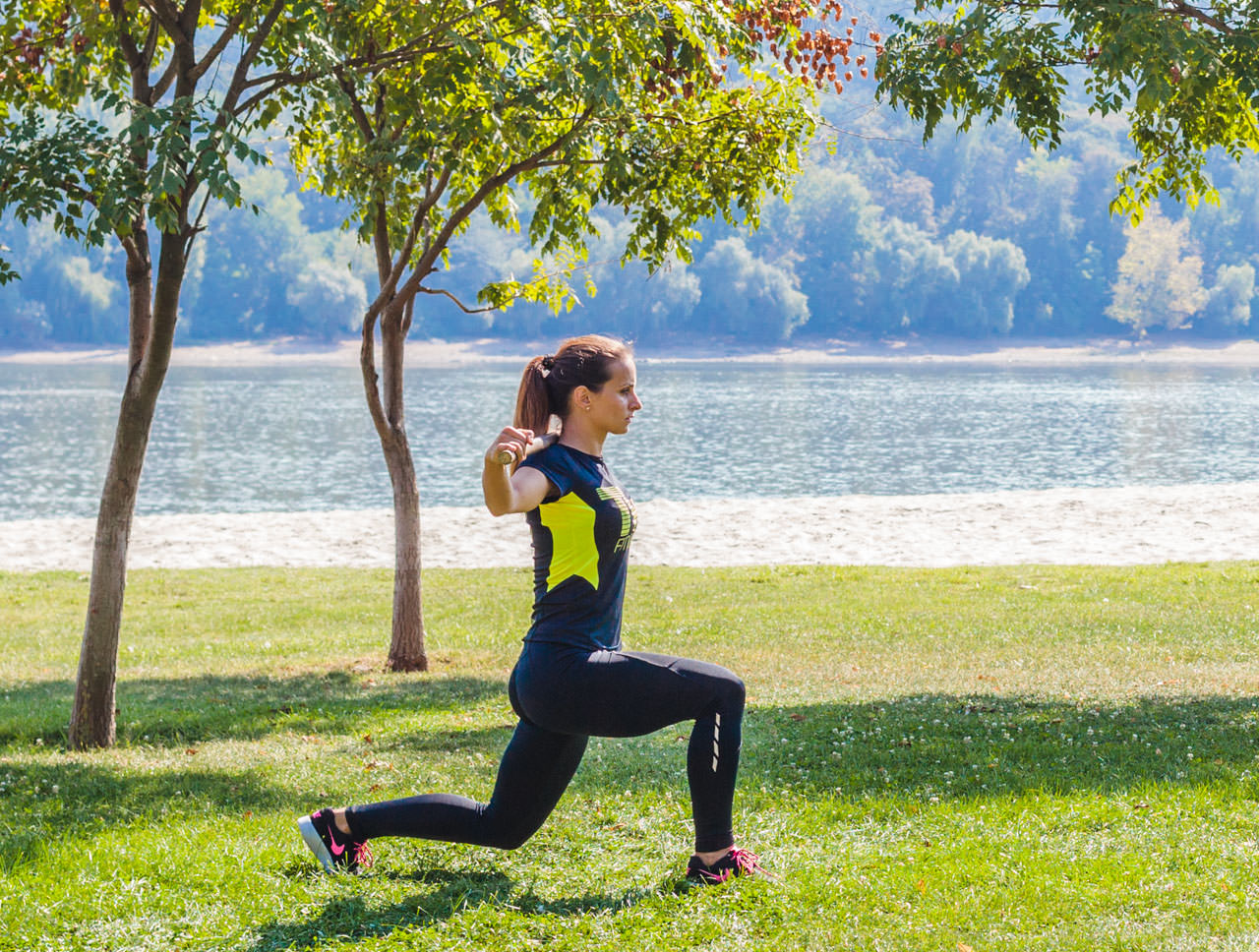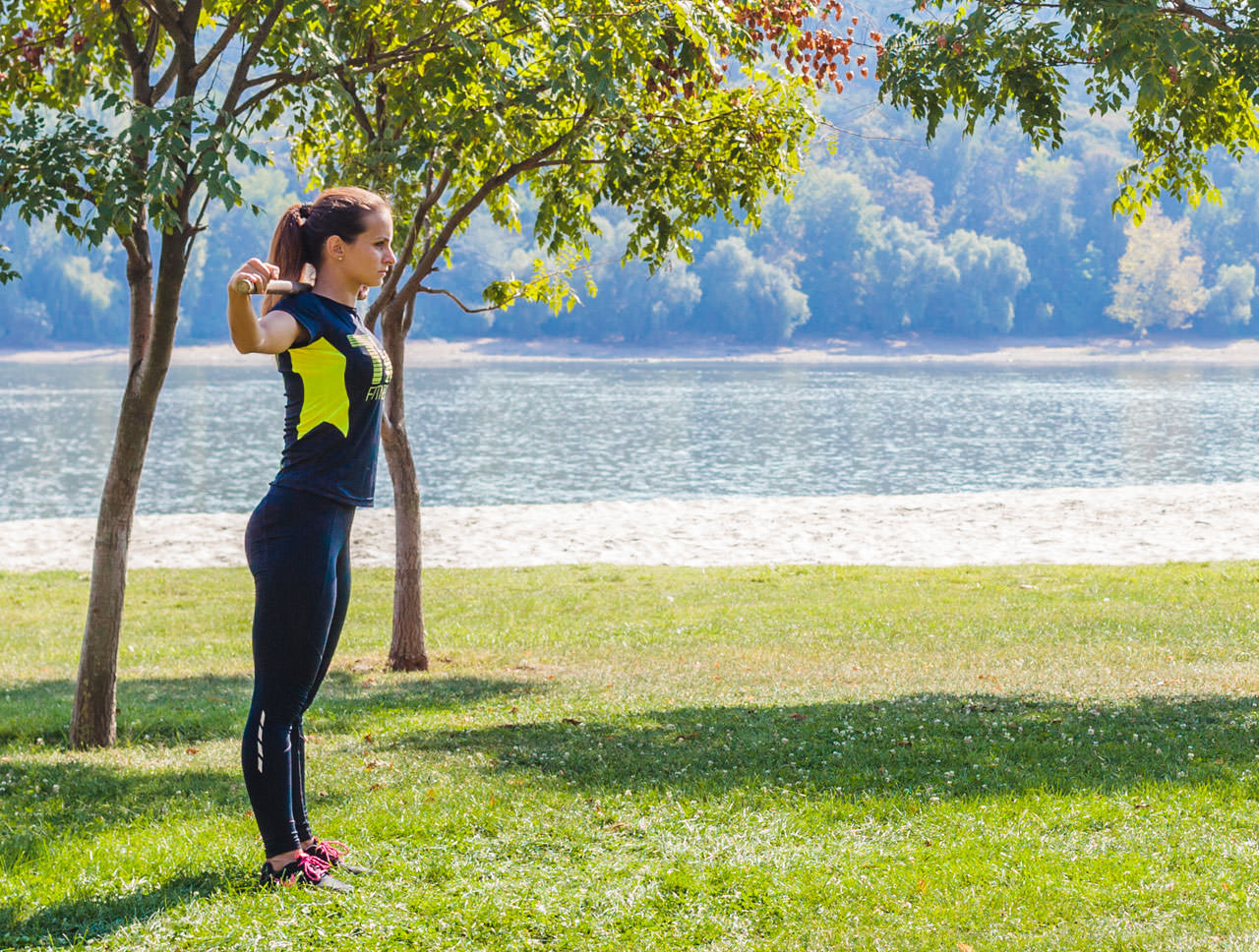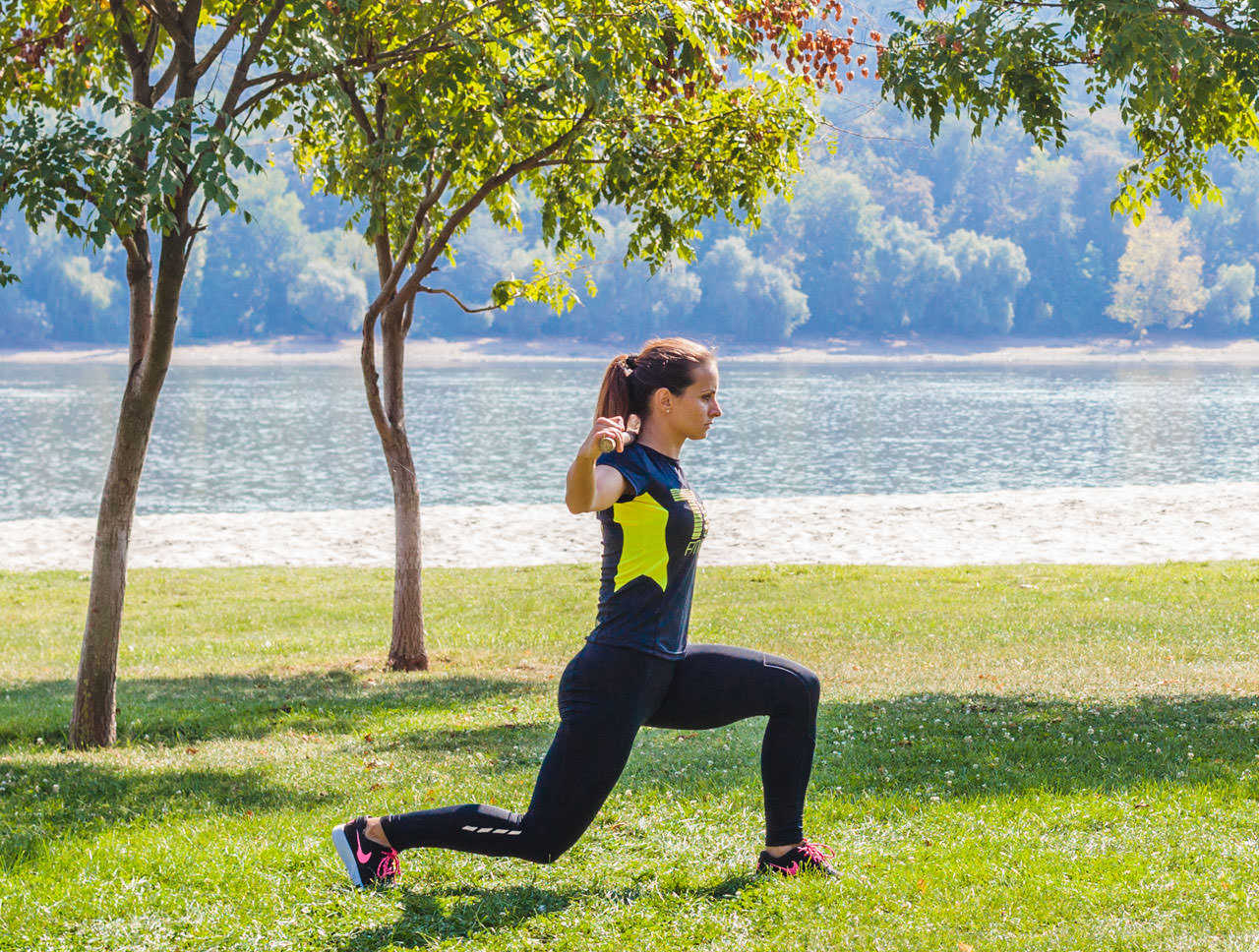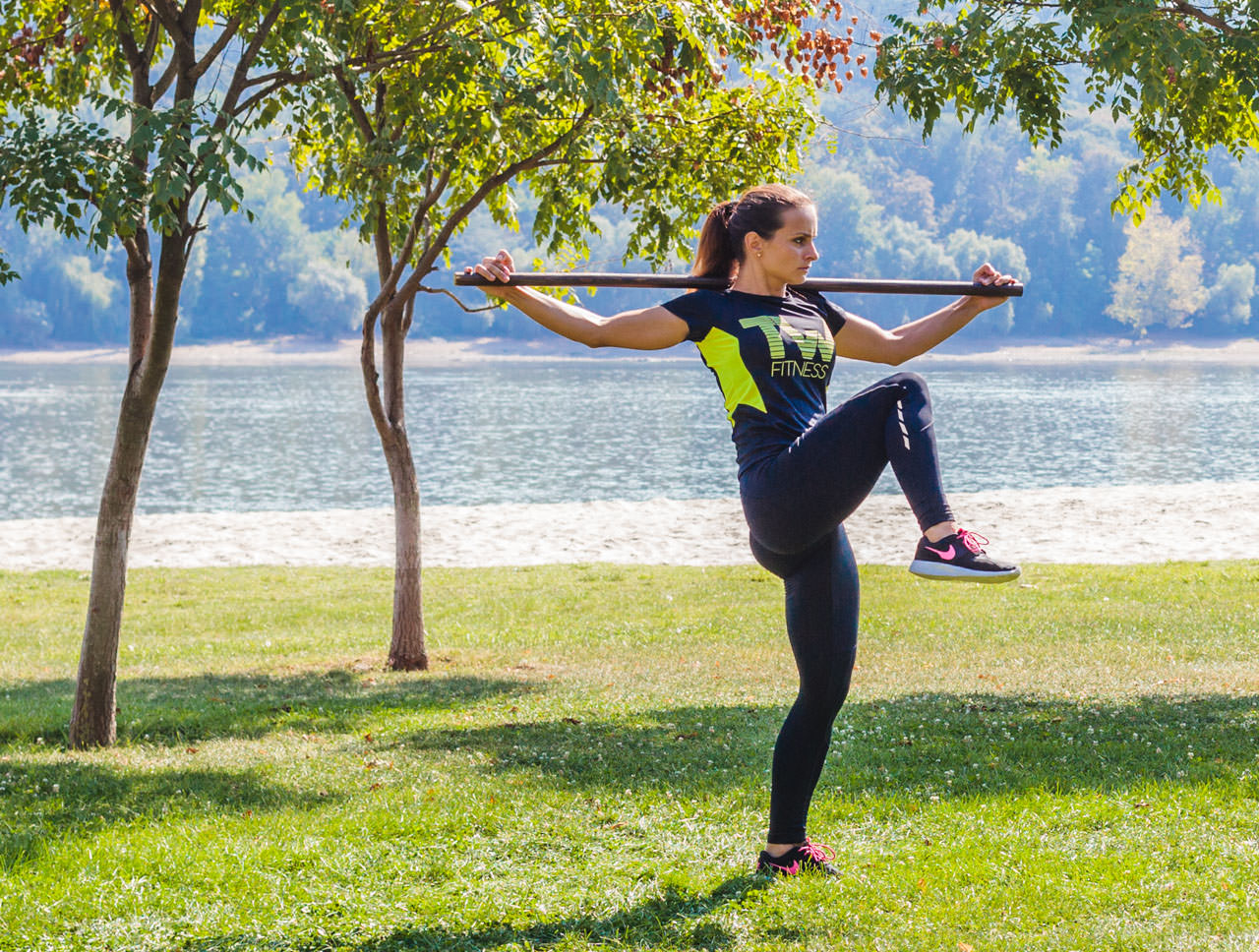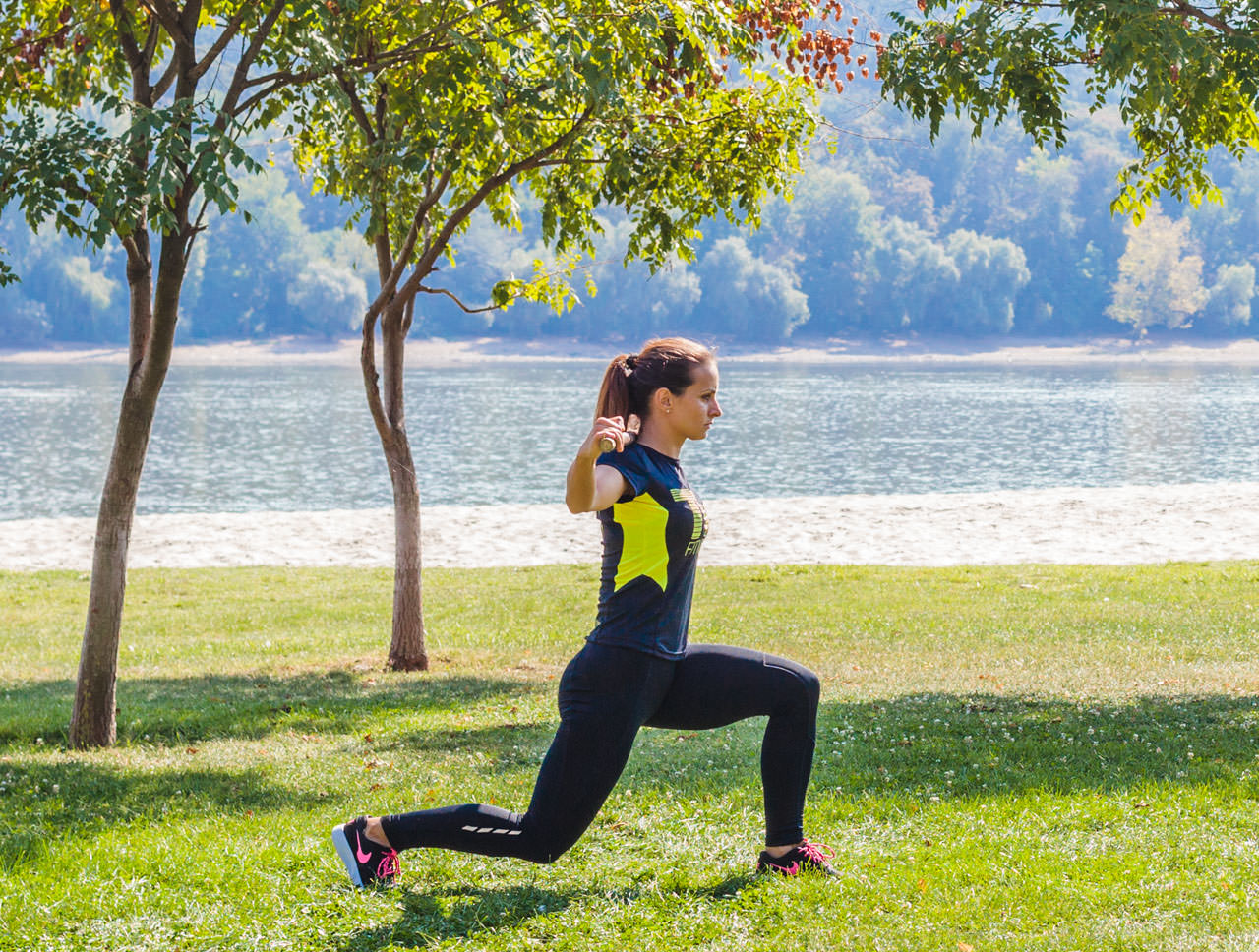 Parasols Bar Lunge and Twist
1
Stand straight with your feet shoulder width apart. Place the parasols bar on the back of your shoulders (slightly below the neck) across it. Hold on to the bar using both arms at each side (palms facing down over the bar).
2
Take a step into a lunge with your right leg until your right thigh is parallel to the ground.
3
Push yourself back up into a standing position, while rotating the torso to the left side and immediately lift your left knee to the front as high as you can. Your left knee should be close to your chest.
4
Lower yourself back down to a lunge position rotating the torso back.
5
Go back up to the starting position.
6
Repeat the exercise but switch legs and rotate the torso to the opposite side. Repeat the exercise according to the training plan alternating sides.