Workouts with this exercise
Primary muscles
Back
Shoulder
Equipment
Medicine Ball
Exercise description
Female exercise for the beach.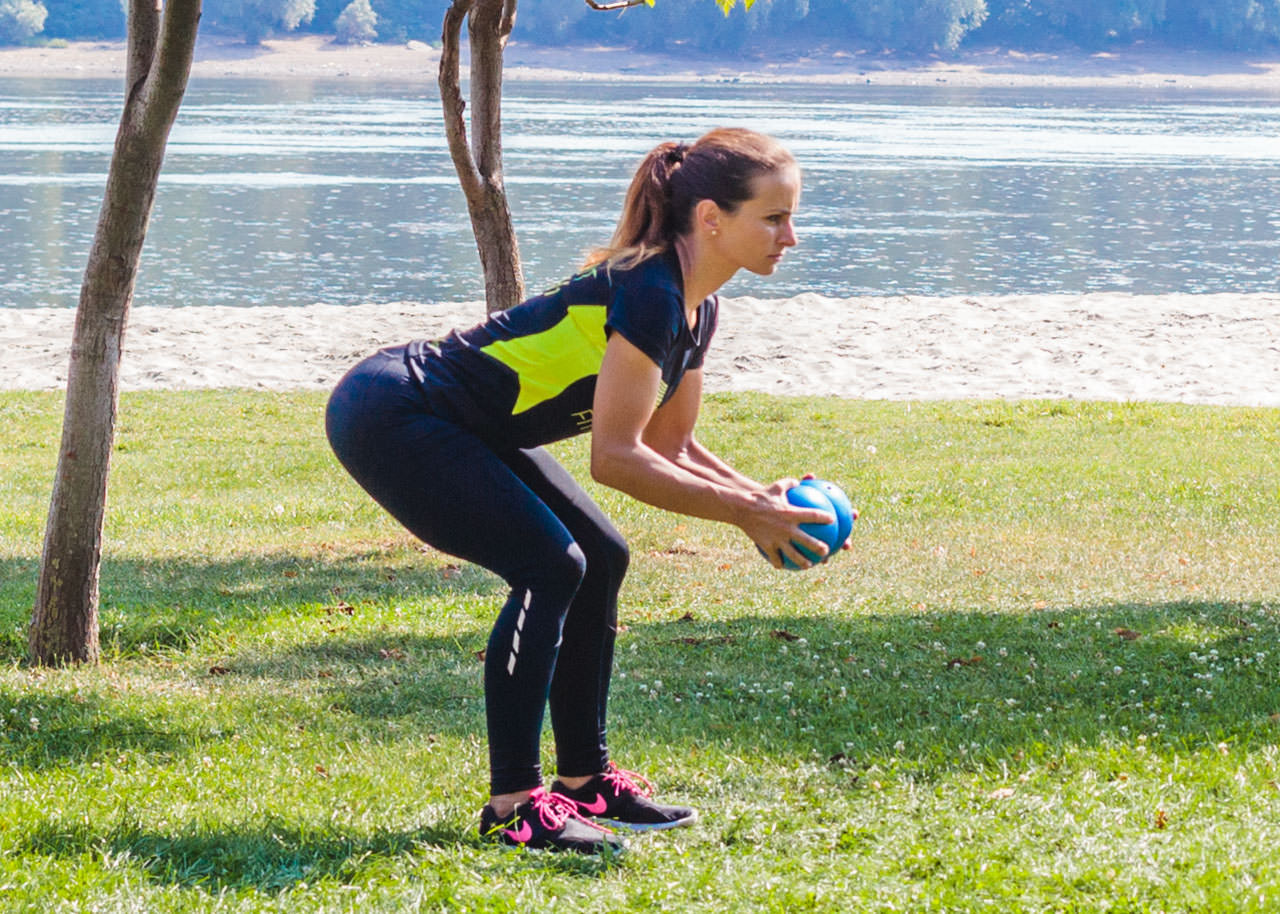 Medicine Ball Half Squat Lateral Raise
1
Grab a pair of medicine balls holding them in each hand. Bent forward and lower yourself into a half squat. Bent your elbows at 90 degree holding a medicine balls in front of you (palms facing up).
2
Raise your arms into the side while your forearms pointing forward.
3
Return your arms into the starting position and repeat the exercise according to the training plan.