Workouts with this exercise
Primary muscles
Upper Leg
Abs
Secondary muscles
Chest
Shoulder
Equipment
Suspension Trainer
Exercise description
Male exercise for the gym.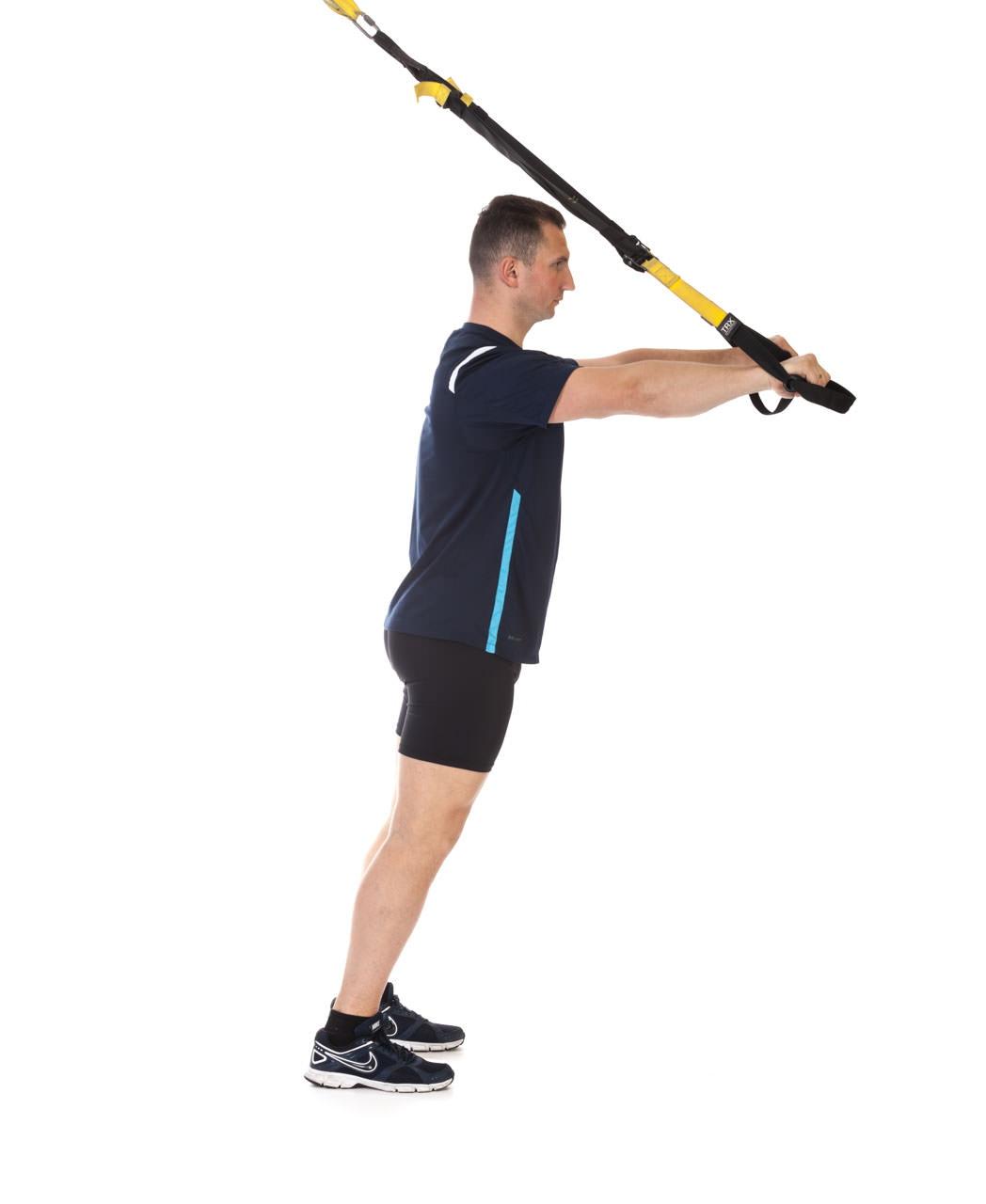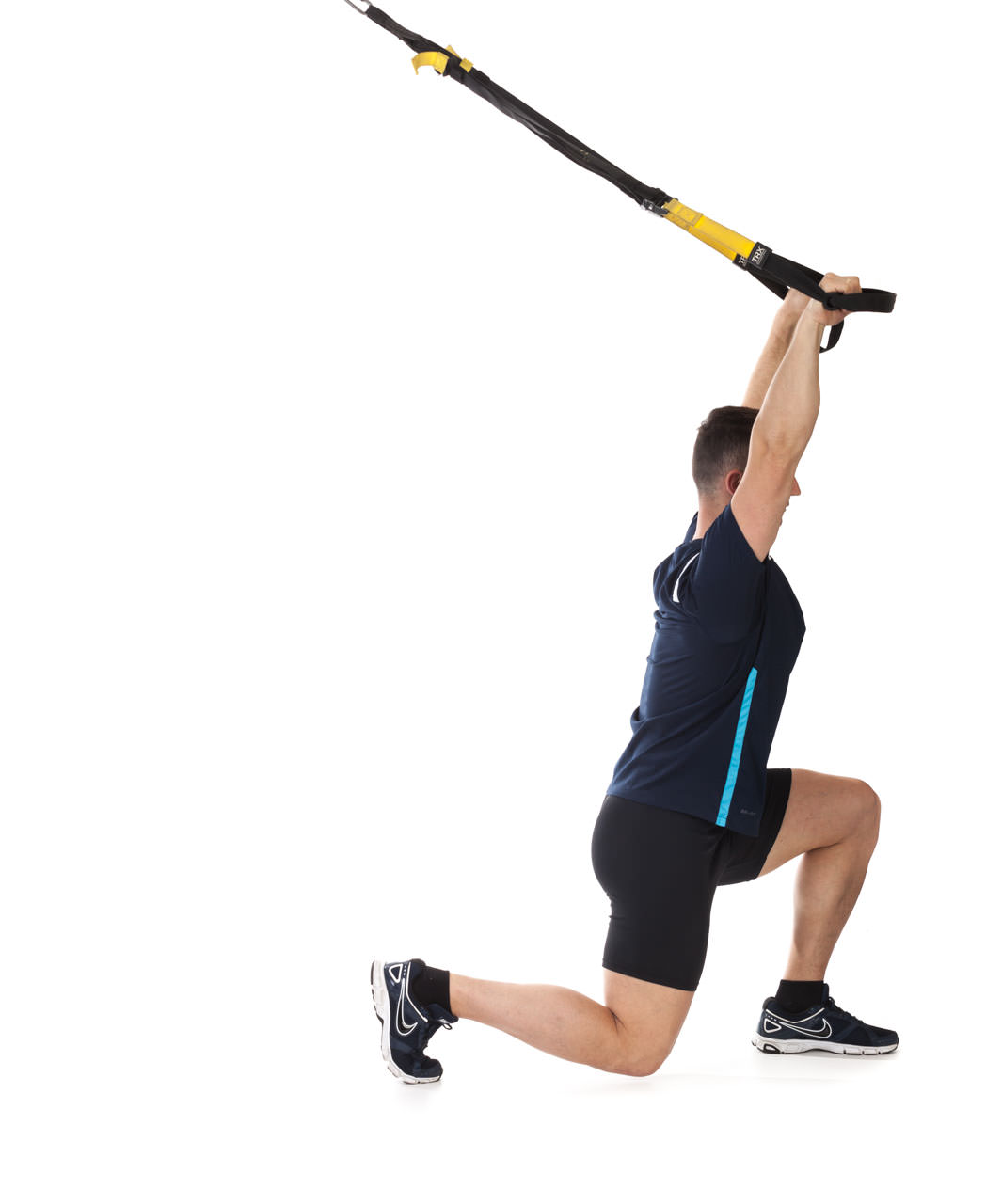 Forward Lunge (with I Fly)
1
Stand facing away from the anchor and grab handles. Extend your arms at shoulder height and keep your palms facing down.
2
Take a long step forward, and reach your arms open in an "I" position.
3
Drop back your knee and drive back up into the start position through the front heel. Repeat the exercise according to the training plan.