Workouts with this exercise
Primary muscles
Upper Leg
Secondary muscles
Glutes
Lower Leg
Biceps
Equipment
Suspension Trainer
Exercise description
Male exercise for the gym.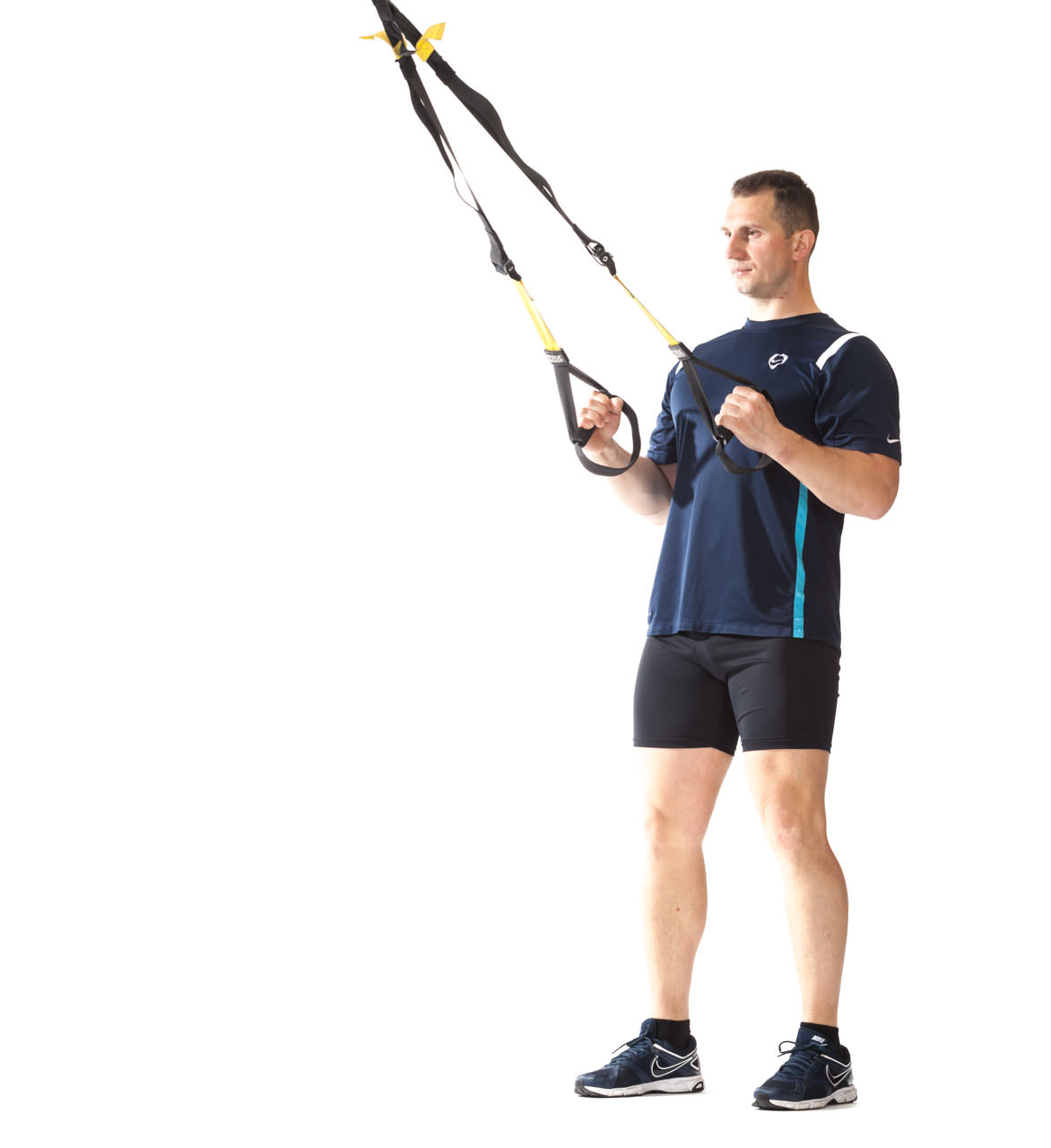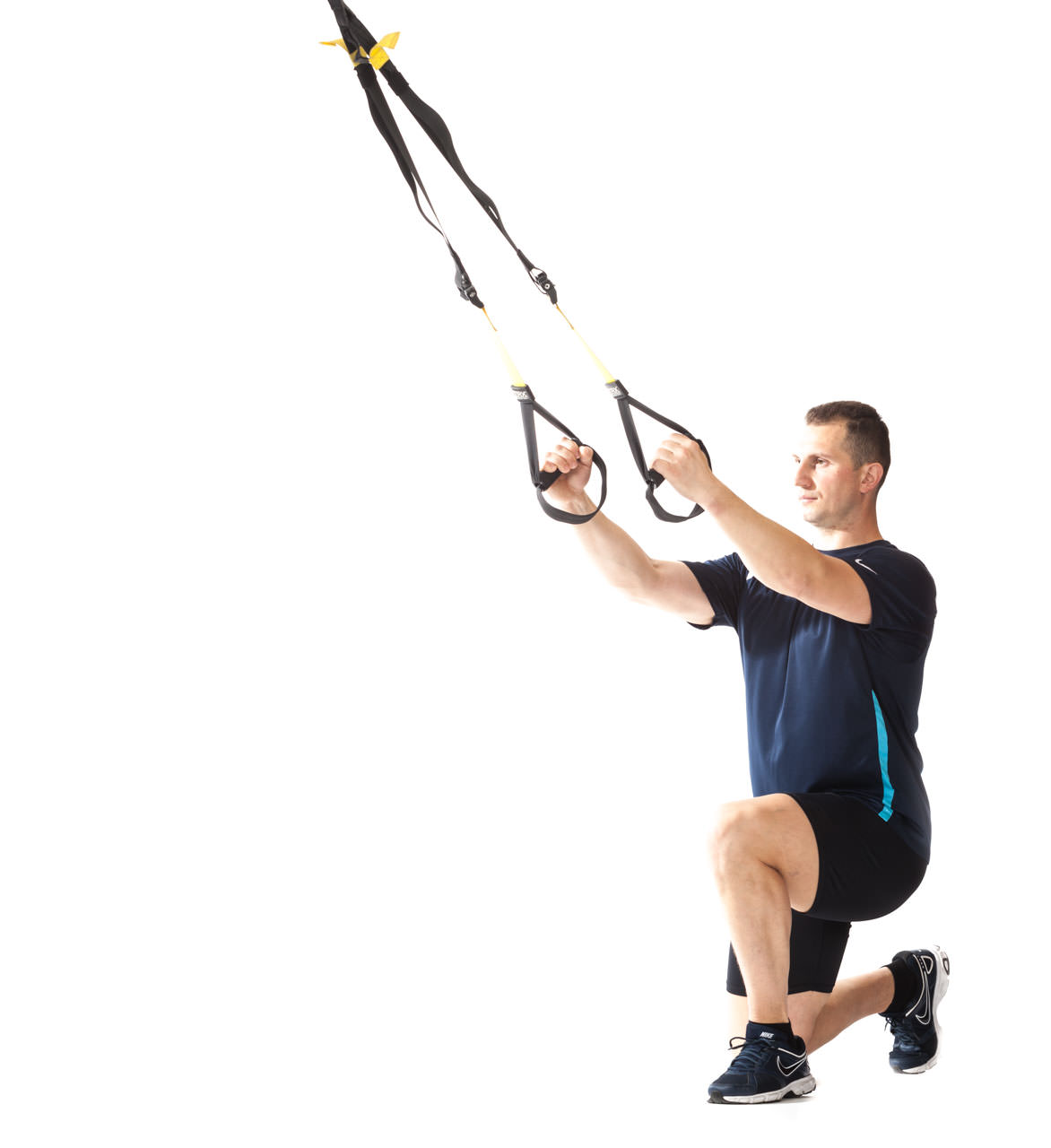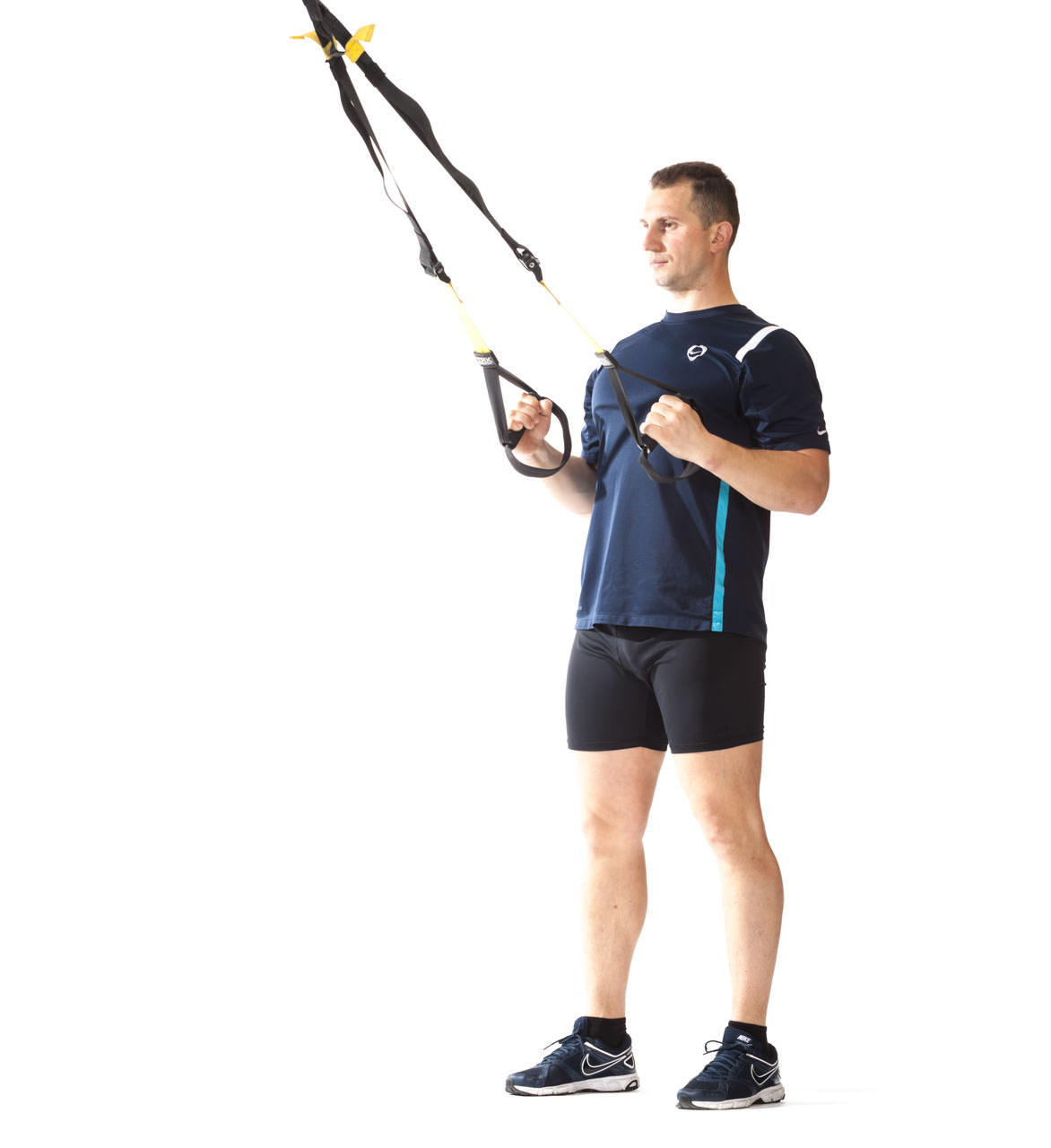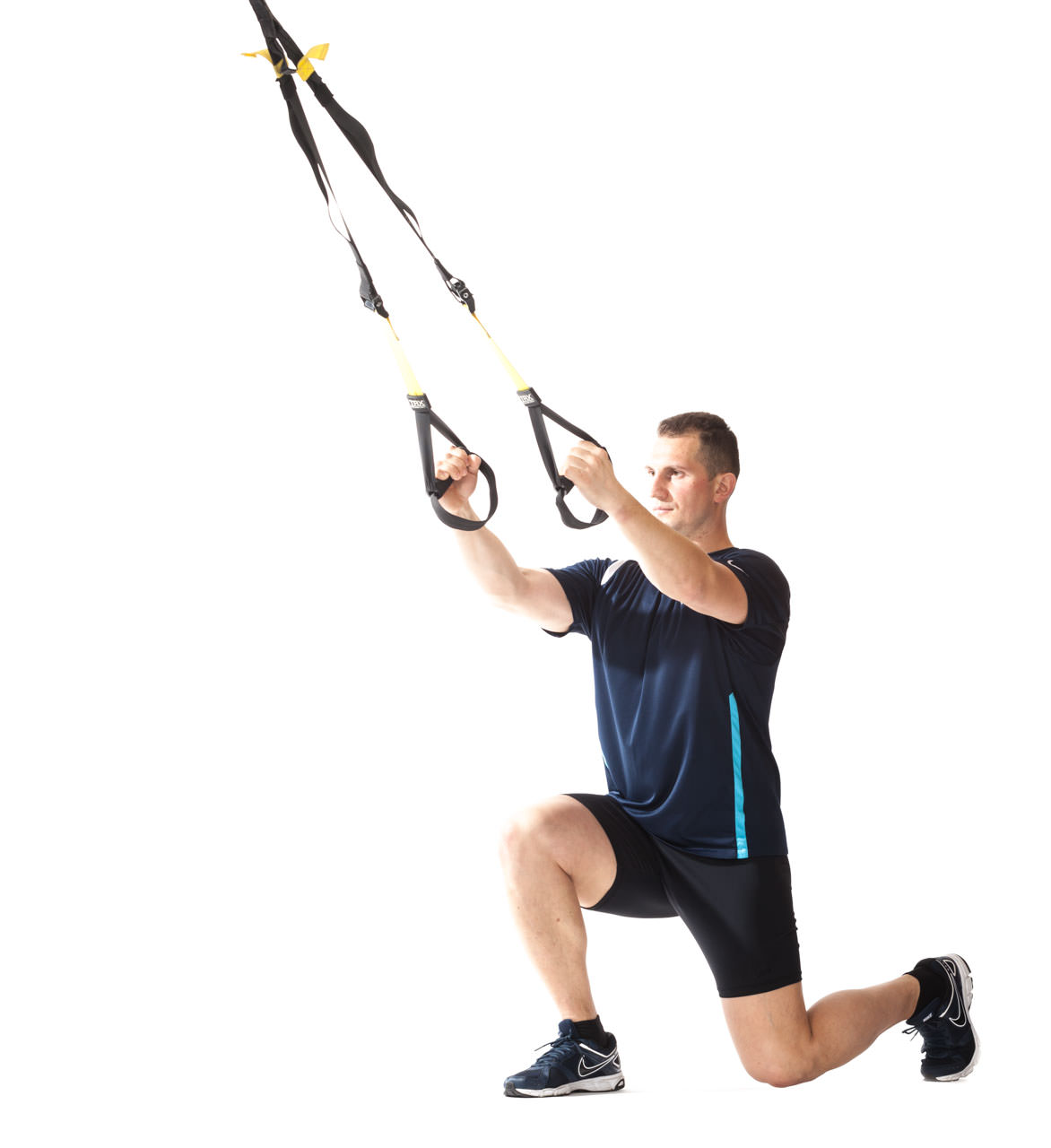 Step Back Lunge
1
Stand facing the anchor and grab the handles. Keep your elbows pressed to the sides and your palms facing each other.
2
Lunge back. Align your front knee with the ankle and drop the back knee straight down.
3
Drive up through the front heel. Return the back leg to the starting position and repeat the exercise according to the training plan.
4
Repeat with the other leg.