Workouts with this exercise
Primary muscles
Upper Leg
Abs
Secondary muscles
Lower Leg
Glutes
Equipment
Suspension Trainer
Exercise description
Male exercise for the gym.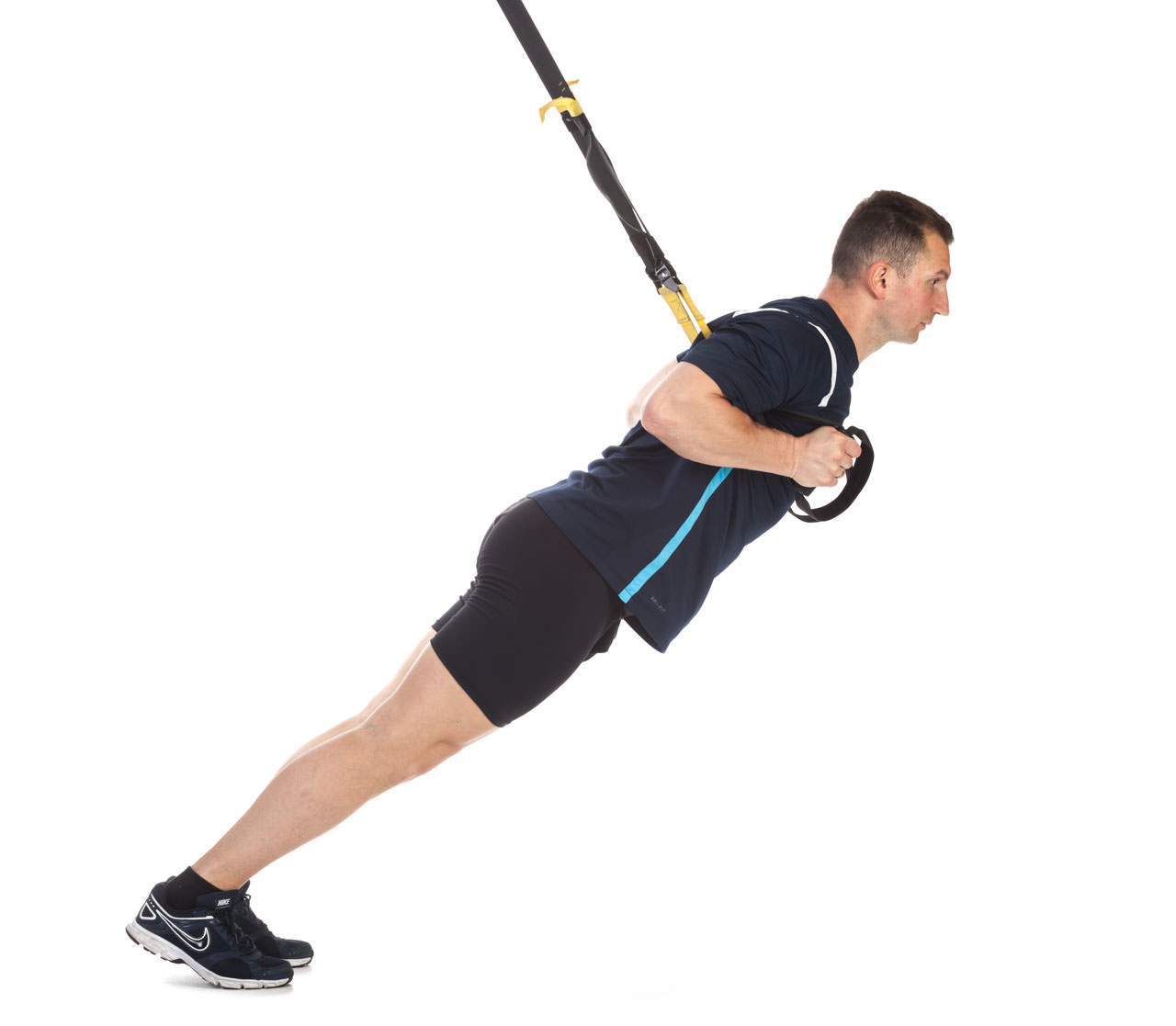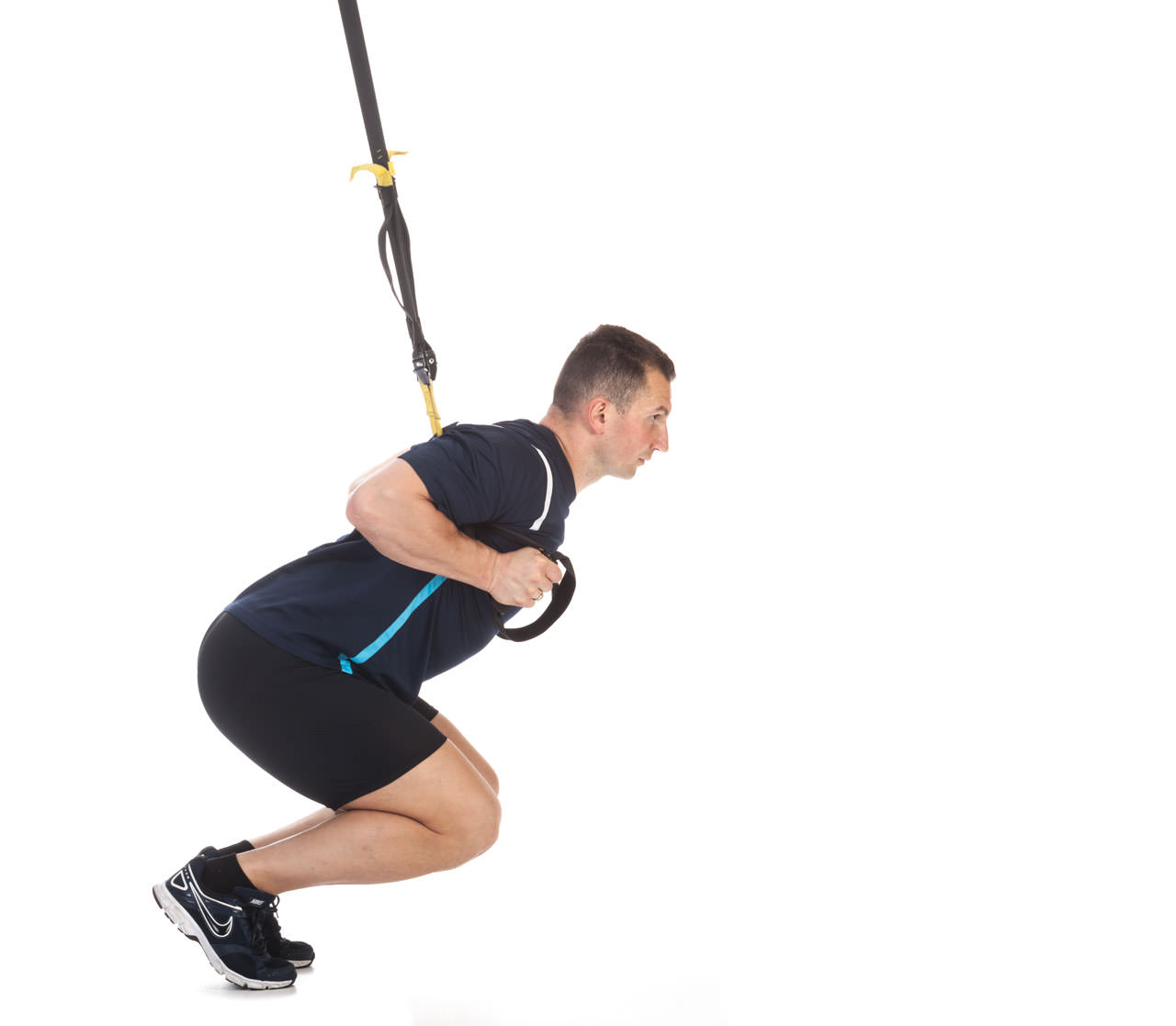 Front Squat
1
Stand facing away from the anchor. Place the straps under your arms. Keep your palms facing each other. Bring the handles to both sides of your chest and your bodyweight on the handles. Take a step back to form a 45 degree angle with your body, open your feet slightly wider than your hips and start on the balls of your feet.
2
Drop down into a squat.
3
Drive through the balls of your feet back up to a standing position. Repeat the exercise according to the training plan.