Workouts with this exercise
Primary muscles
Glutes
Lower Leg
Secondary muscles
Back
Upper Leg
Equipment
Suspension Trainer
Exercise description
Male exercise for the gym.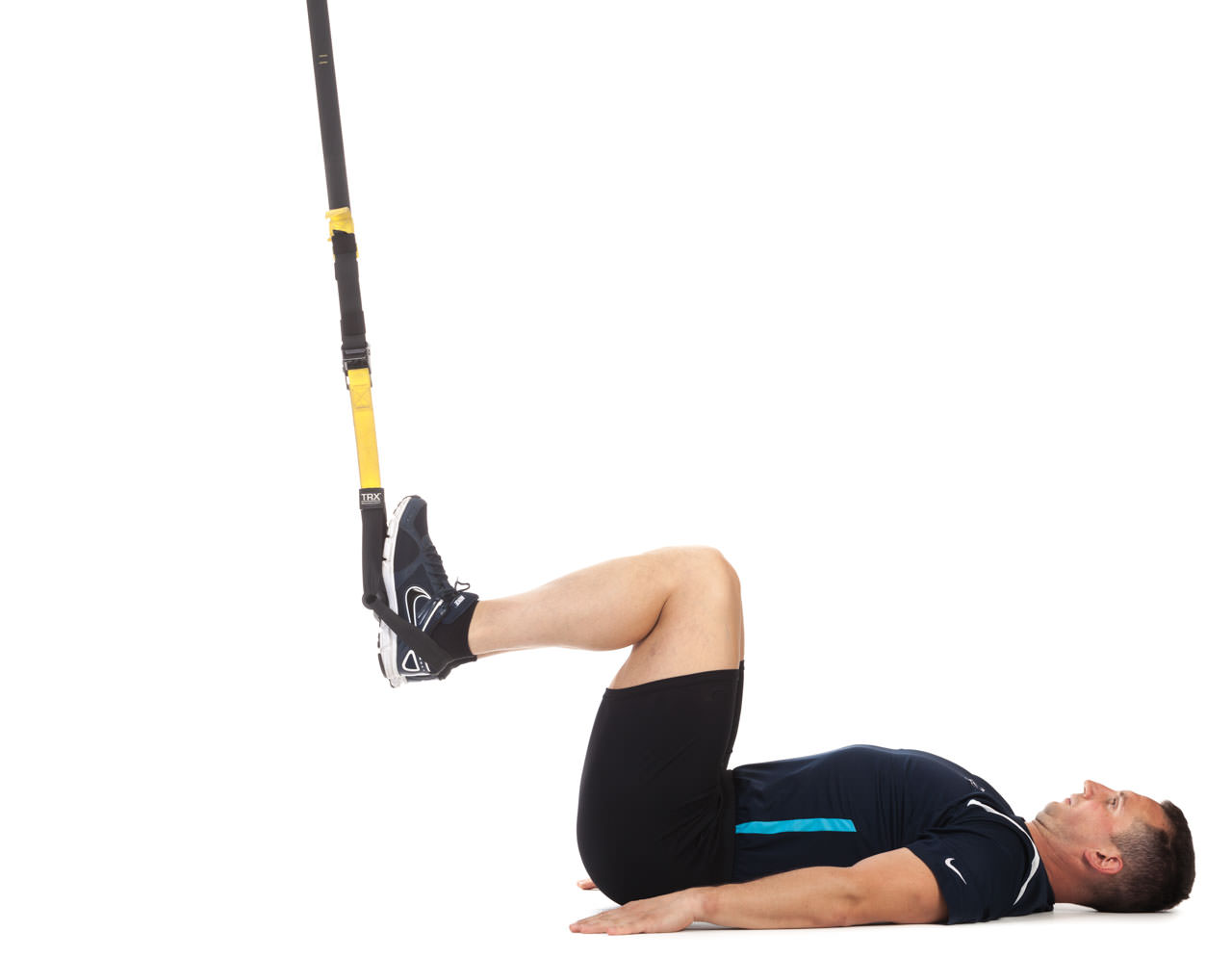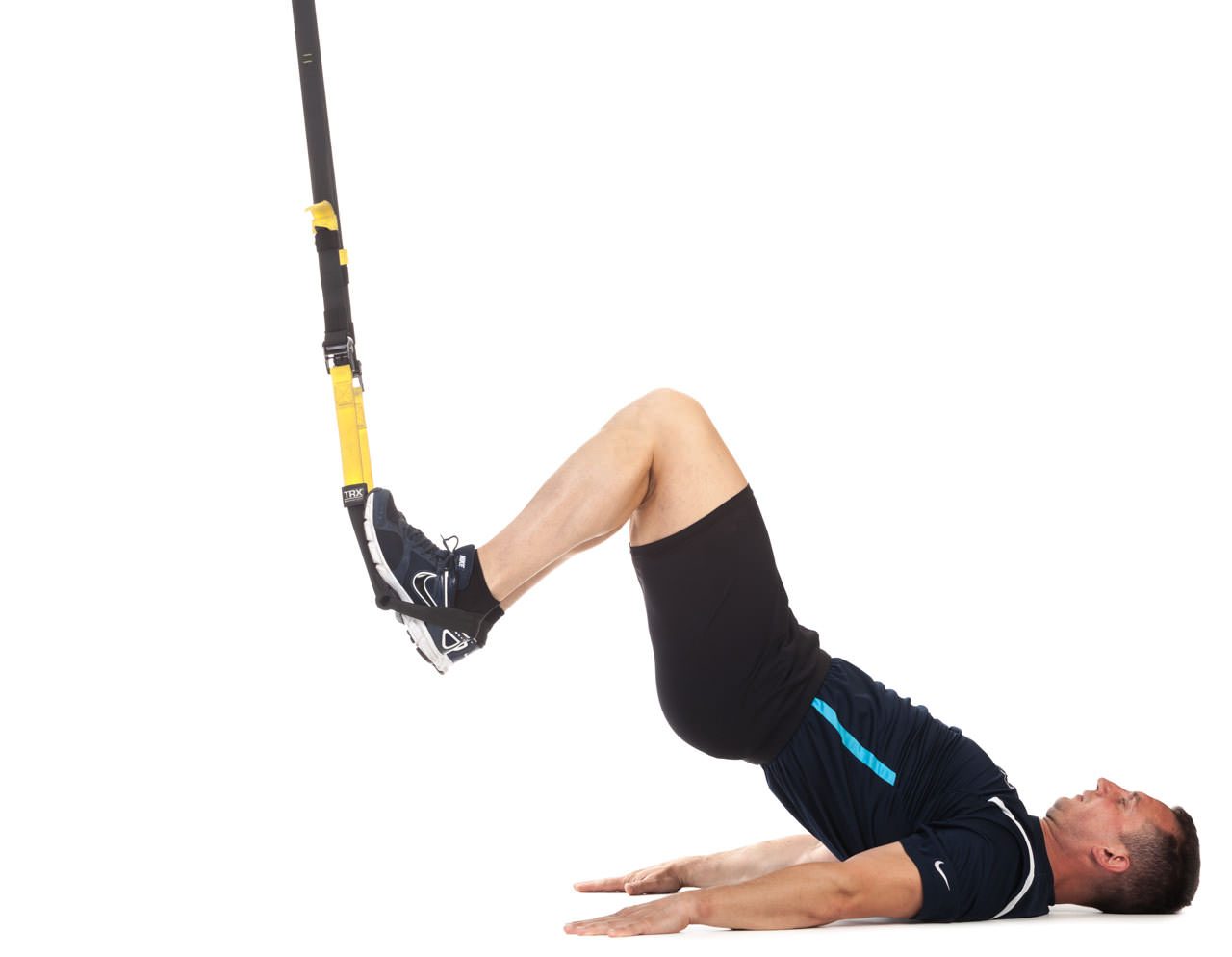 Hip Press
1
Sit facing the anchor. Place your heels in the foot cradles. Lie down with your legs extended and your feet directly below the anchor point. Drive your heels down into the foot cradles, bend your knees to form a 90 degree angle to your hips.
3
Go back down to the start position and repeat the exercise according to the training plan.