Workouts with this exercise
Primary muscles
Triceps
Secondary muscles
Abs
Equipment
Suspension Trainer
Exercise description
Male exercise for the gym.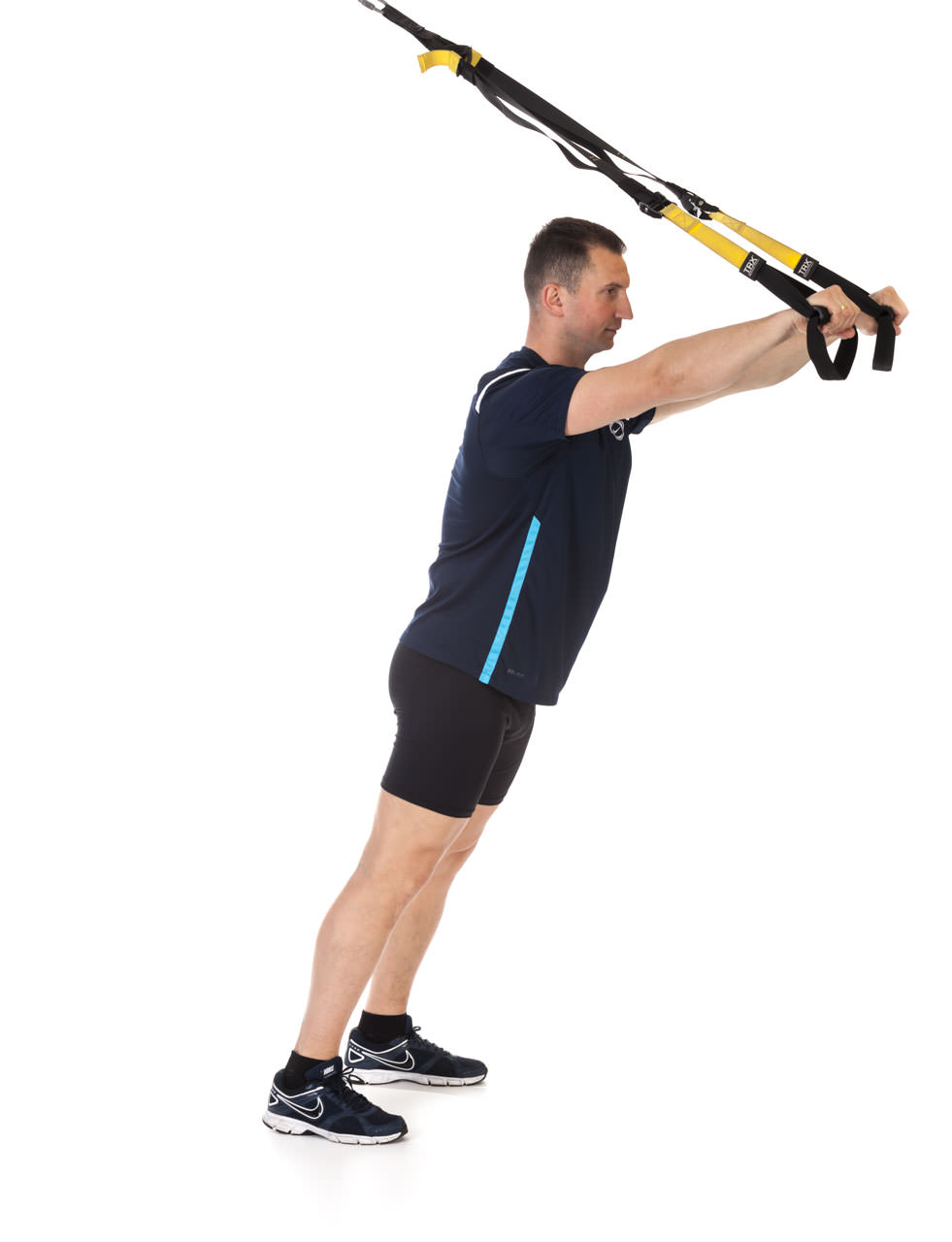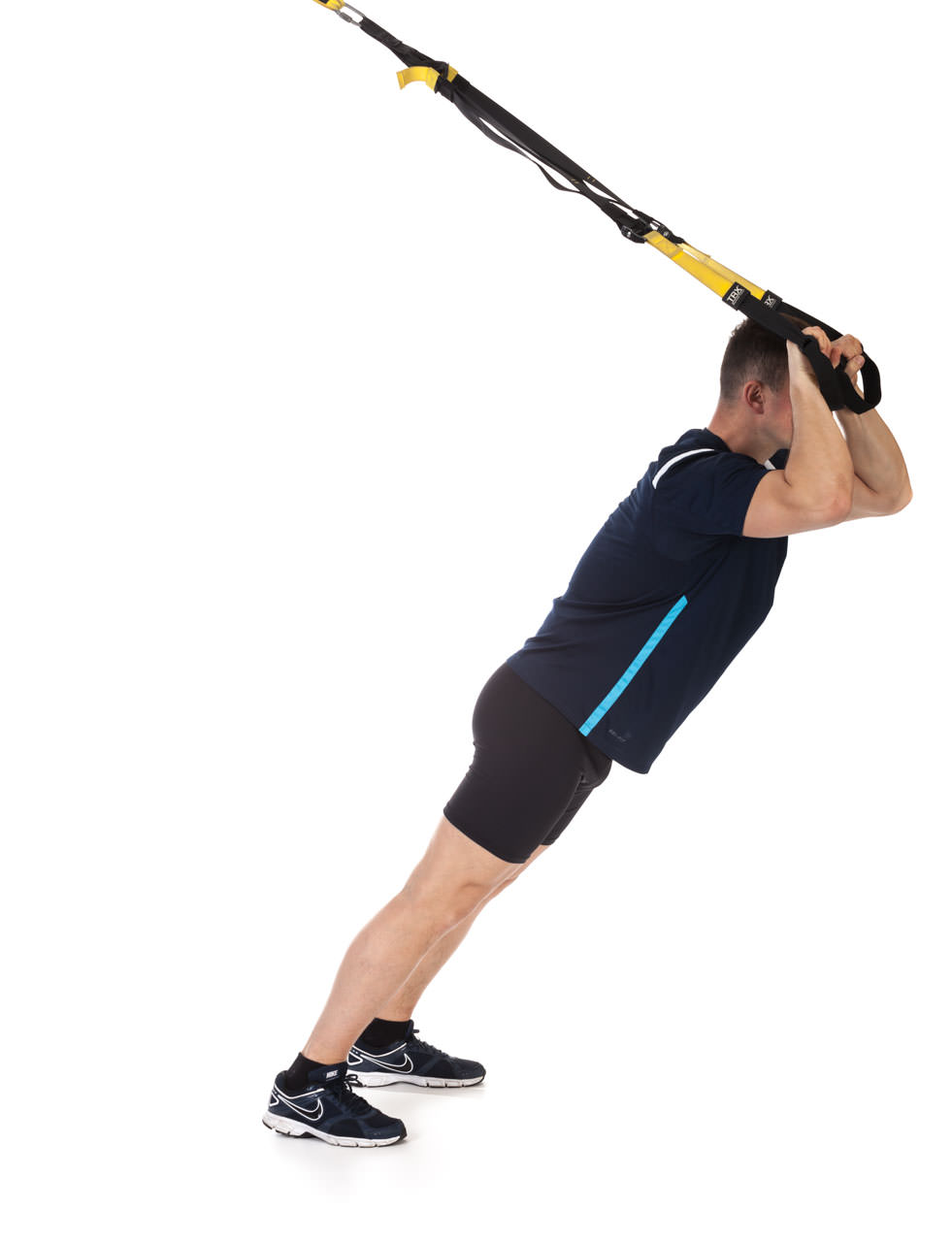 Triceps Press (Offset Stance)
1
Stand facing away from the anchor and grab the handles. Extend your arms at shoulder height with your palms facing down.
2
Bear your weight on the handles, bend your elbows and bring your head towards the handles, maintaining body alignment and your elbows at shoulder height.
3
Return to the start position, keeping tension on the handles. Repeat the exercise according to the training plan.