Workouts with this exercise
Primary muscles
Abs
Secondary muscles
Upper Leg
Lower Leg
Glutes
Equipment
Suspension Trainer
Exercise description
Male exercise for the gym.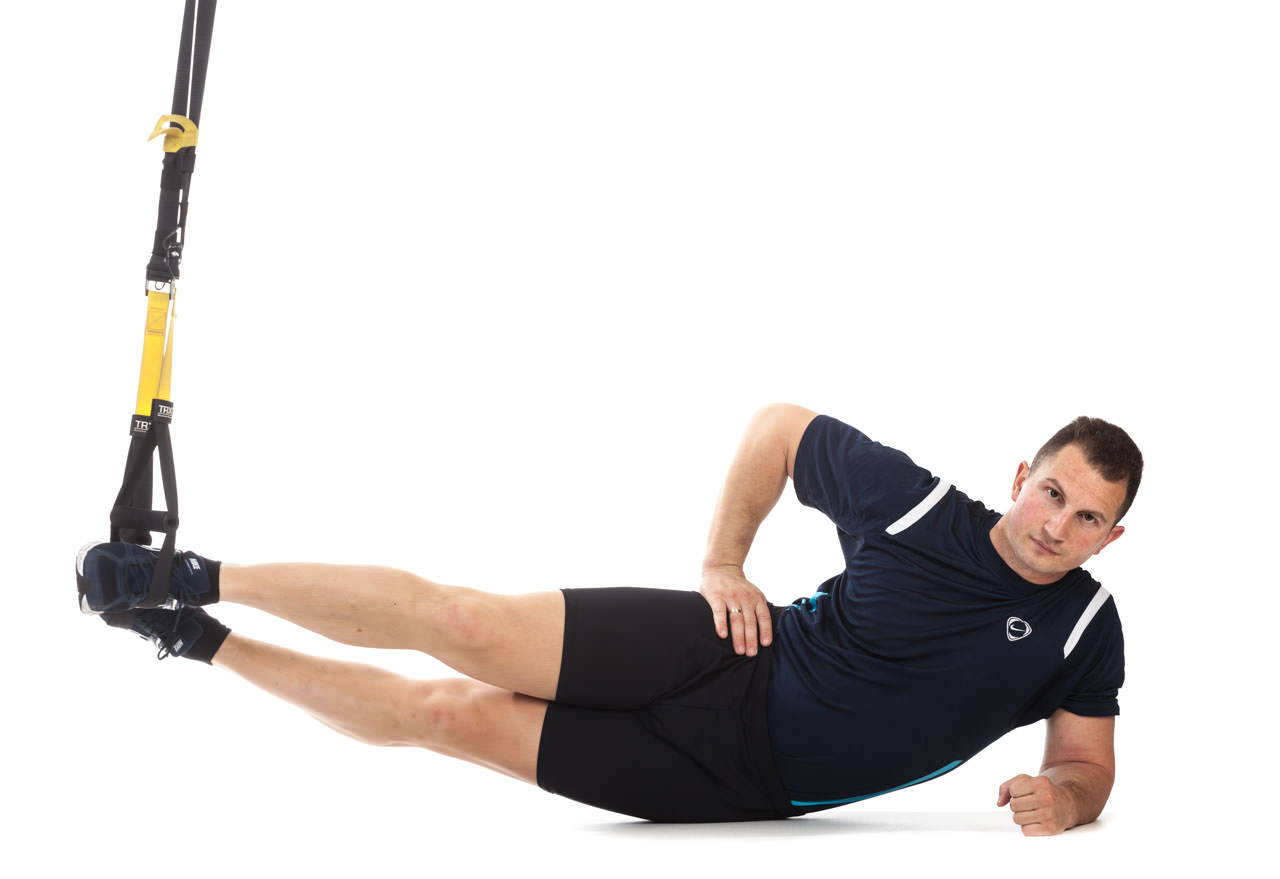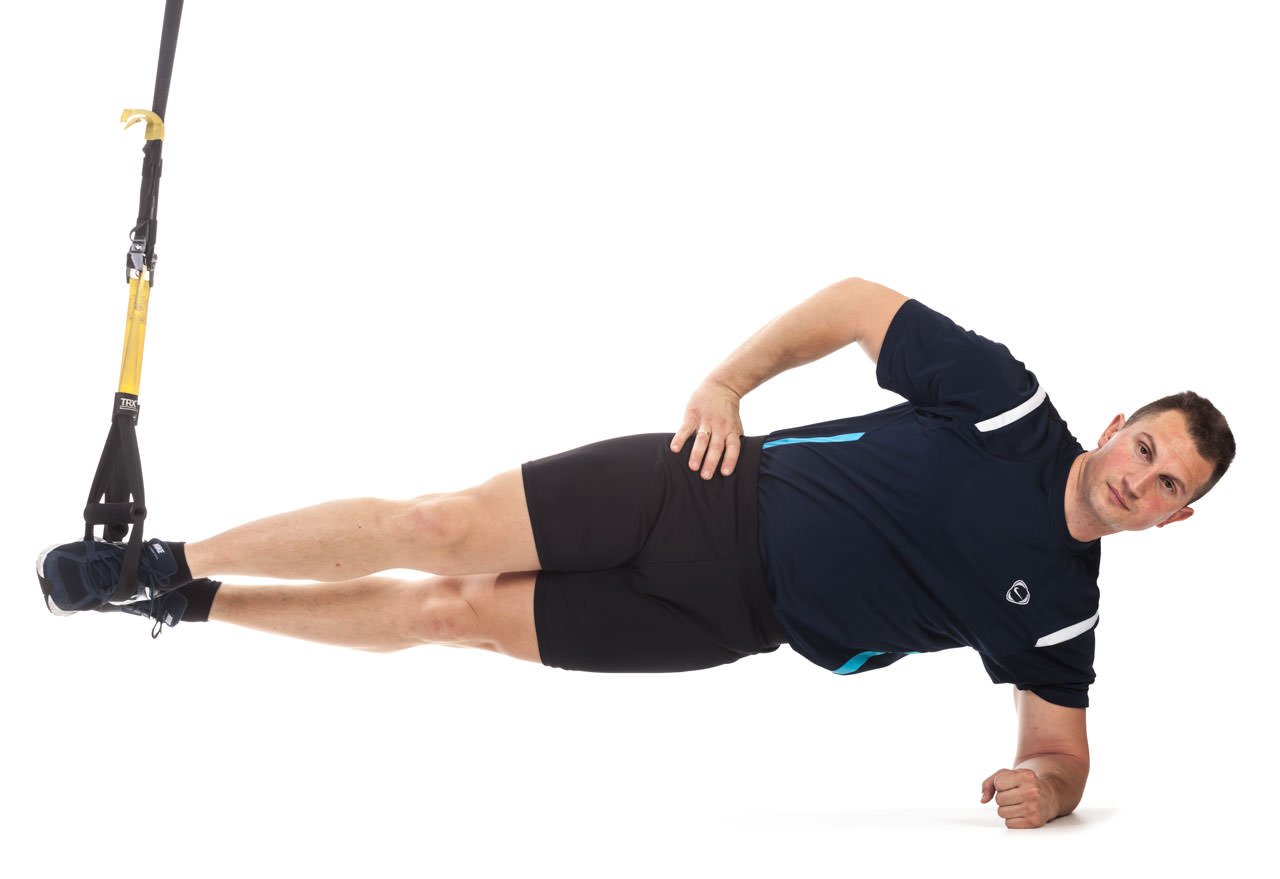 Side Plank (on Elbow)
1
Lie sideways to the anchor point. Place both your feet in the foot cradles with the top leg forward and align your elbow with the shoulder. Keep the top hand on the hip.
2
Line up the front heel with the back toes and lift your hips up from the ground. Hold your body in this position. Maintain body alignment from head to toes.
3
Return to the start position and repeat the exercise according to the training plan.