Workouts with this exercise
Primary muscles
Upper Leg
Secondary muscles
Lower Leg
Equipment
Resistance Trainer
Exercise description
Male exercise for the beach.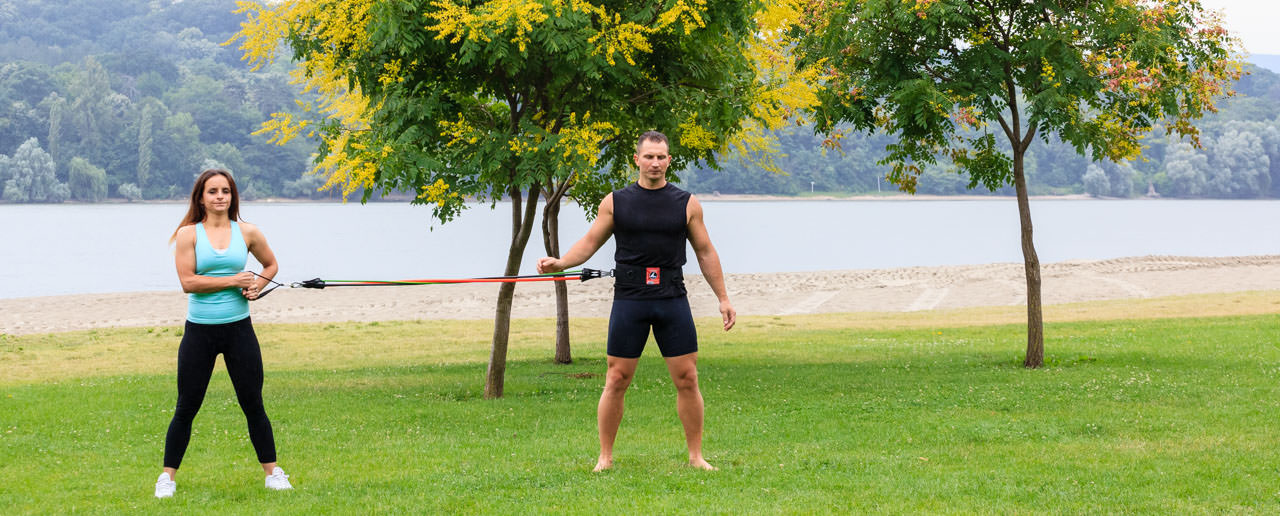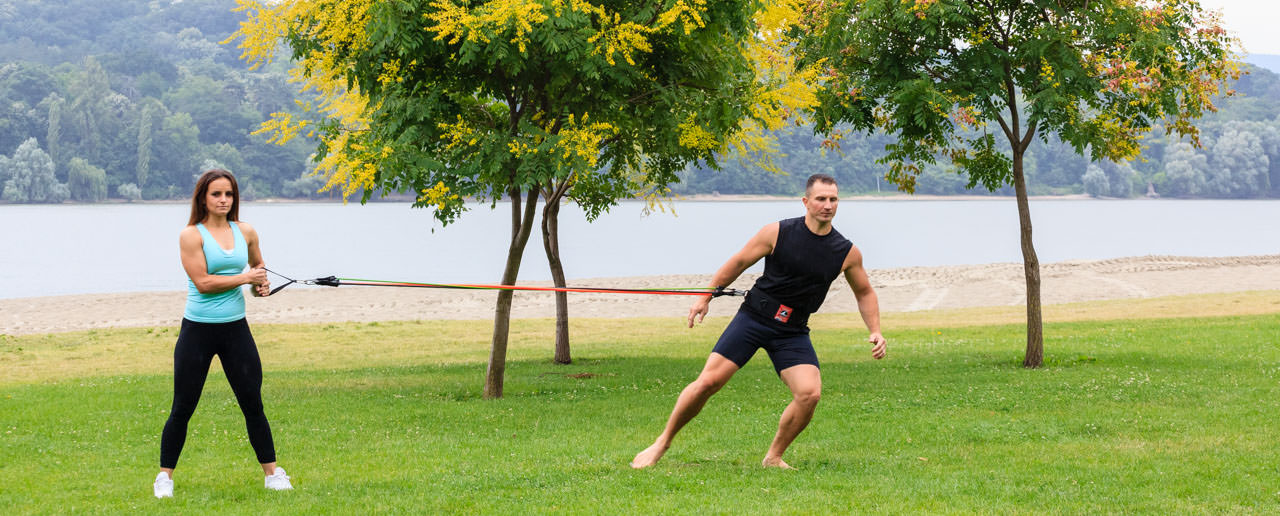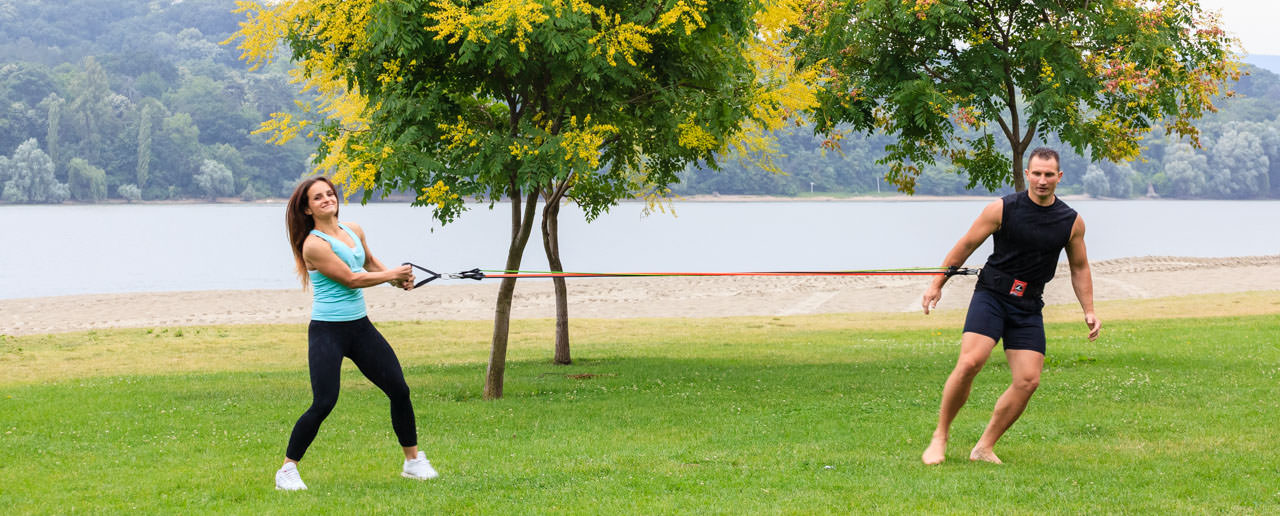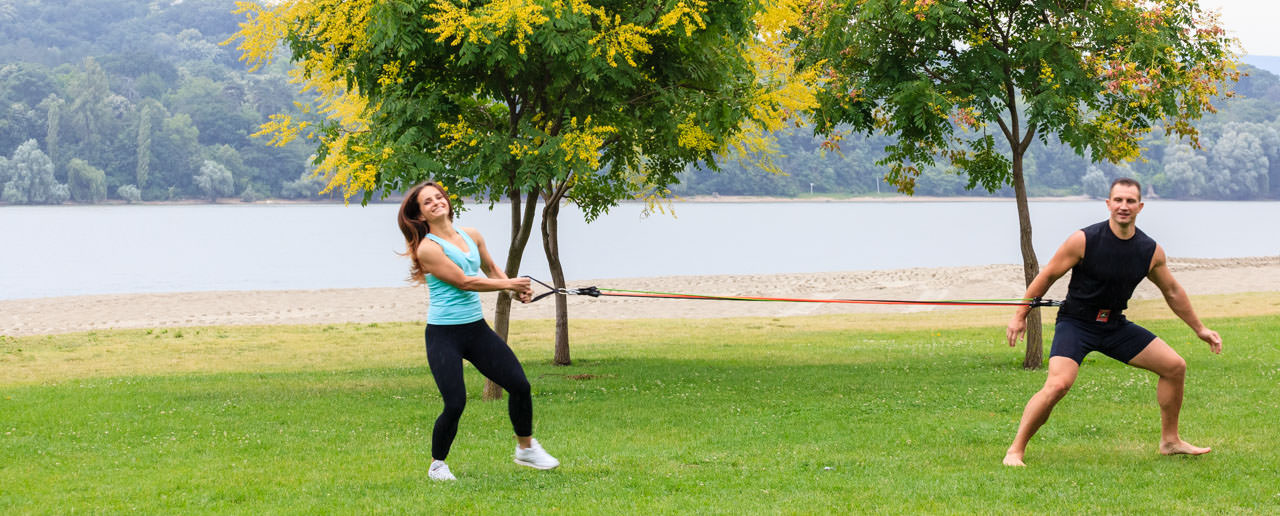 Side Running with Resistance
1
Attach resistance bands for your partner (or tree). Secure other end of band to a speed harness, to your waist. Place a target object around 10-15 yards from your starting point.
2
Start running onto the side to your target object. As you approach the resistance from the band will increase, slowing you down considerably.
3
Stride slowly back to the starting position under control and repeat the exercise according to the training plan then switch sides.