Workouts with this exercise
Primary muscles
Shoulder
Chest
Equipment
None
Exercise description
Both exercise for the beach.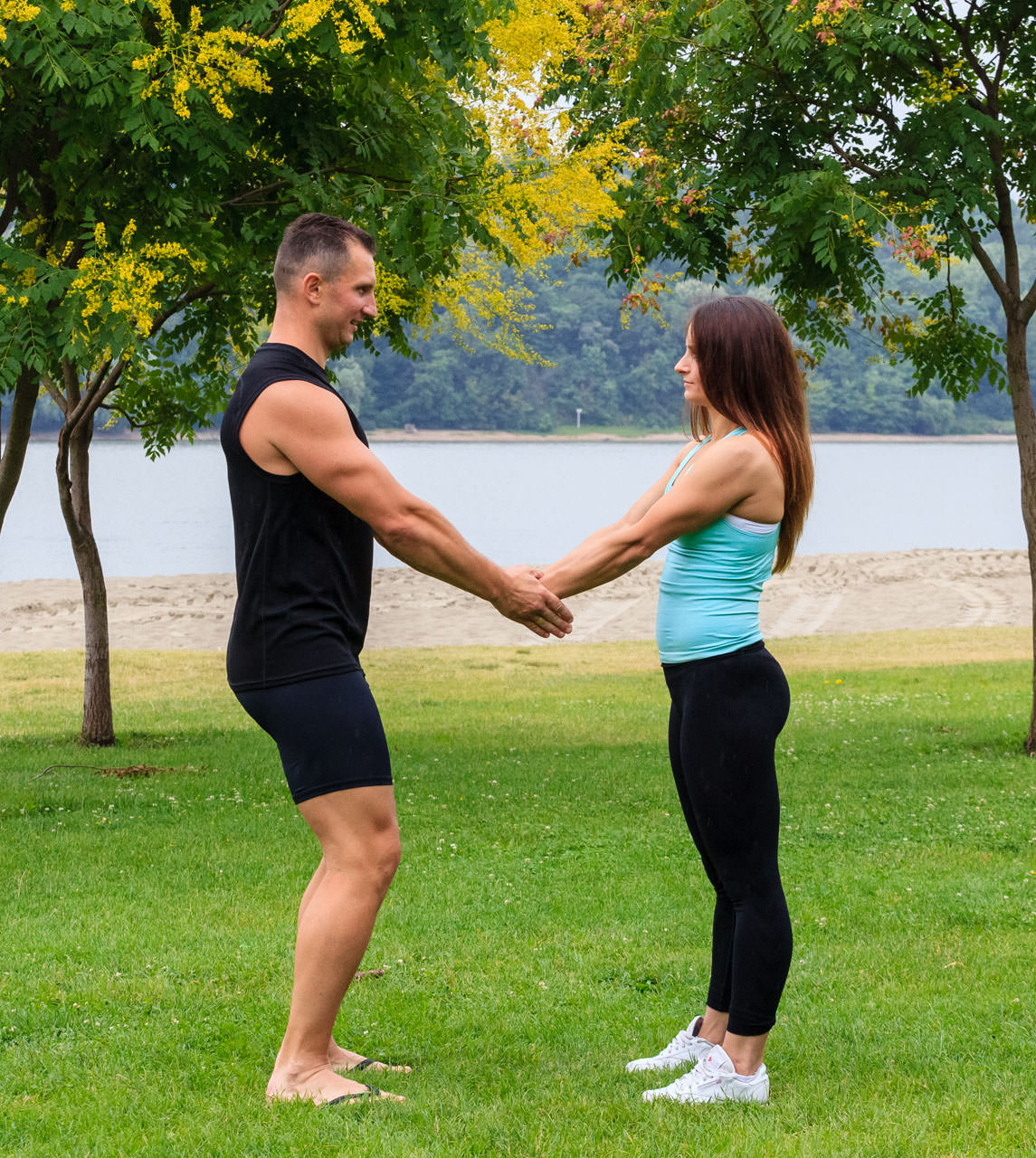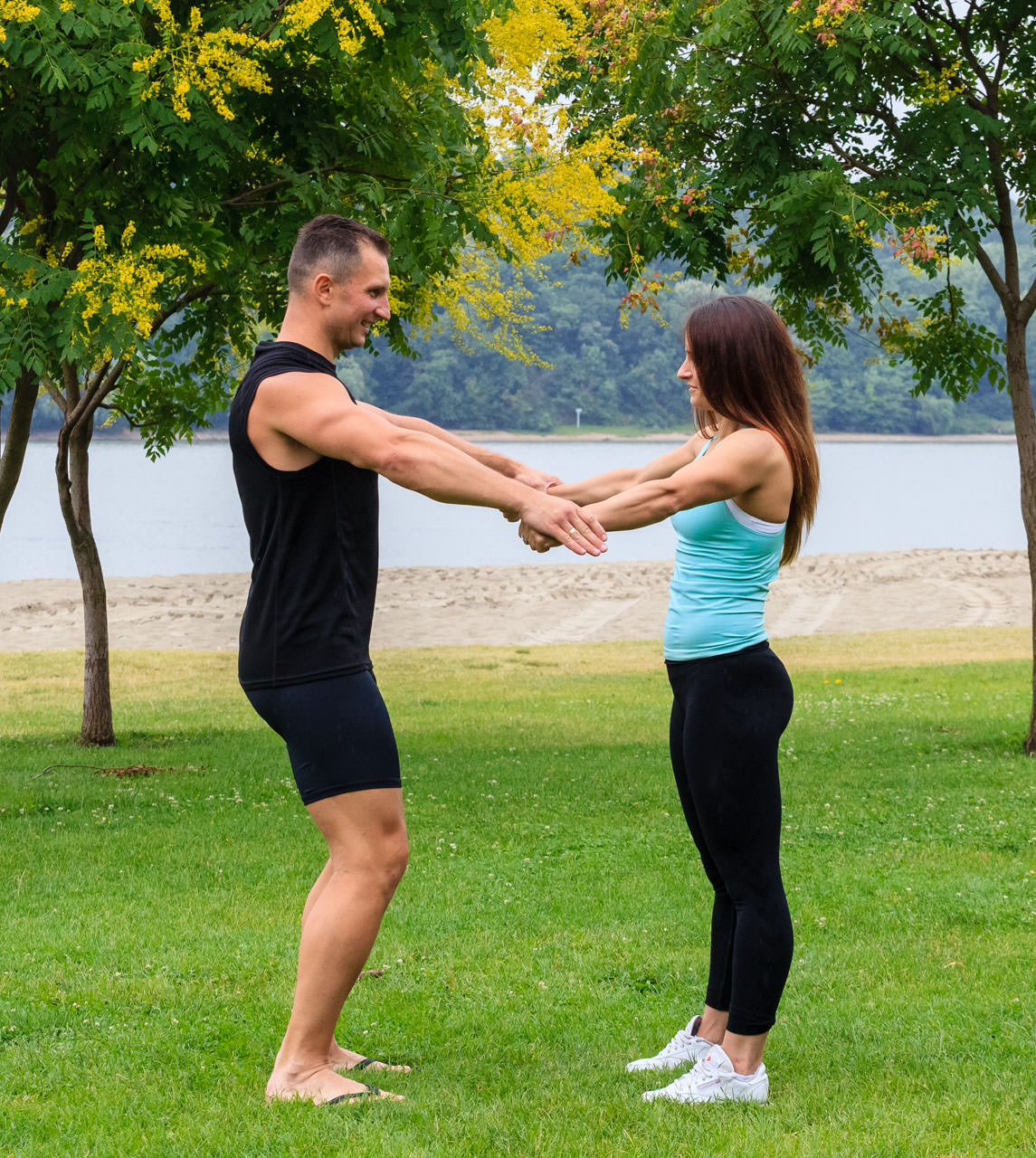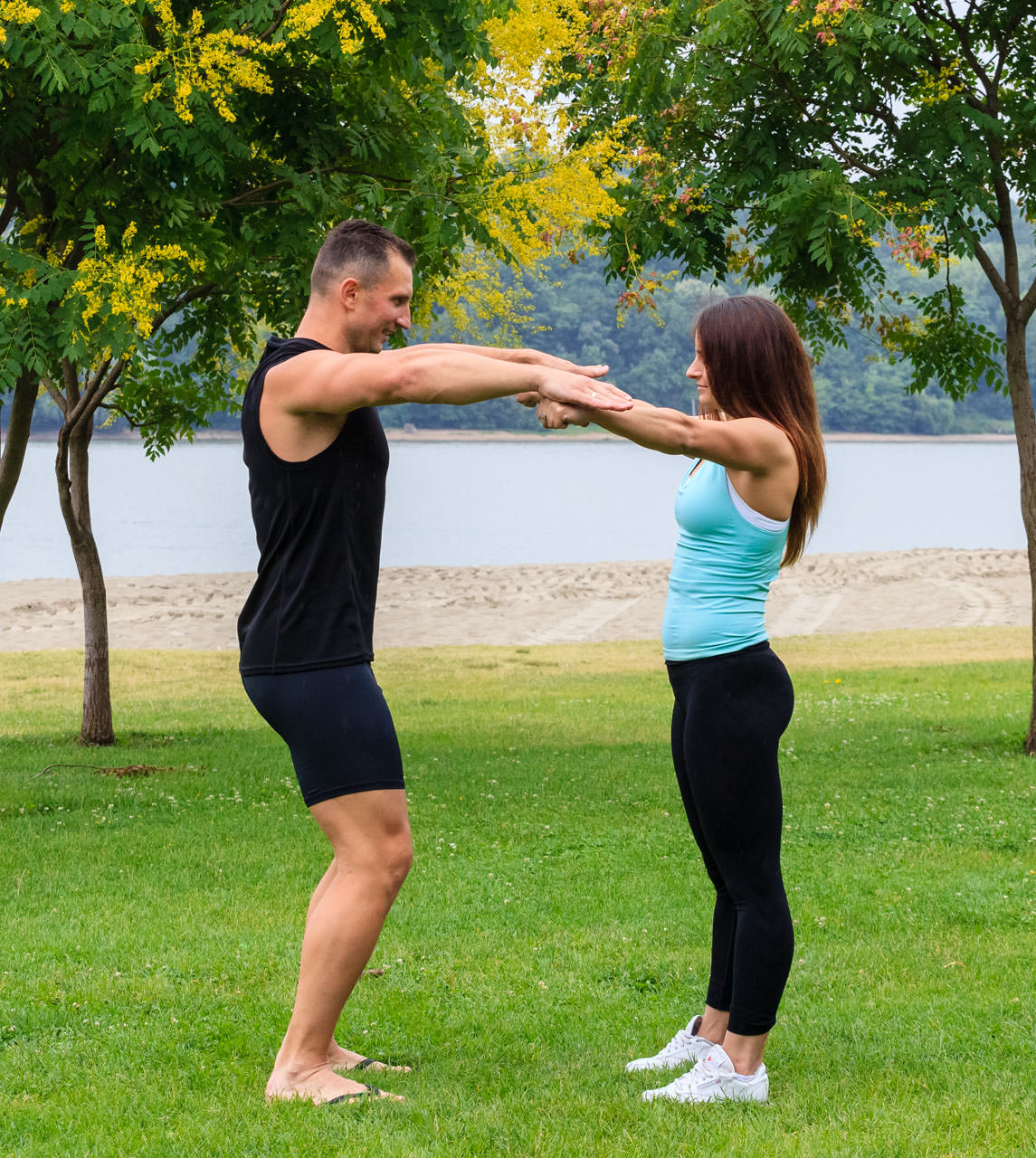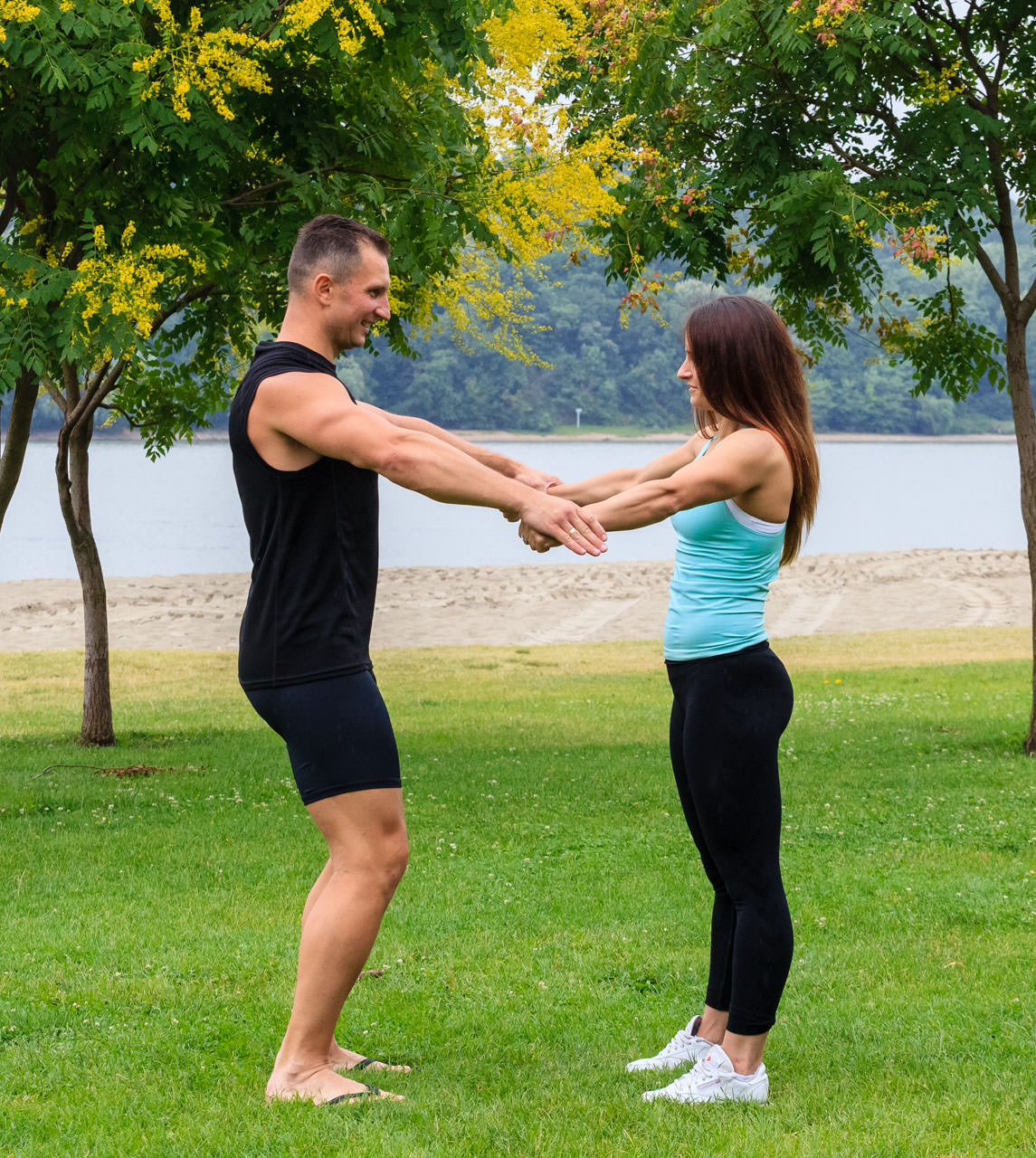 Partners (Chest, Shoulders)
1
Partners are standing facing each other, while one partner is holding the other one's arms at the wrists. The elbows are slightly bent.
2
One partner is offering resistance to the other by firmly pushing down, while the other partner is countering by lifting the arms sideways to shoulder height.
3
Both partners are lowering the arms back to the starting position and repeating the exercise according to the training plan.