Workouts with this exercise
Primary muscles
Biceps
Triceps
Equipment
None
Exercise description
Both exercise for the beach.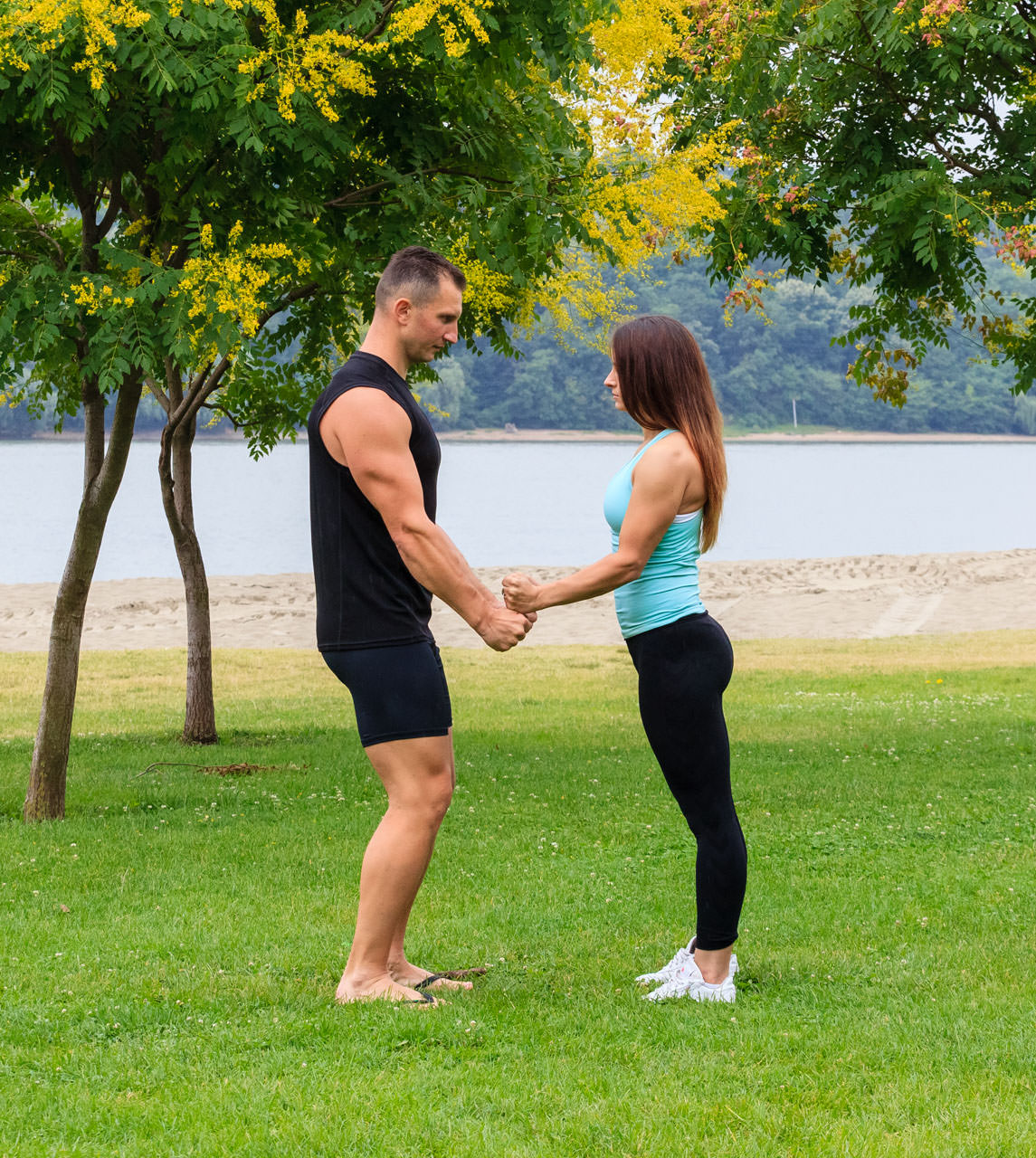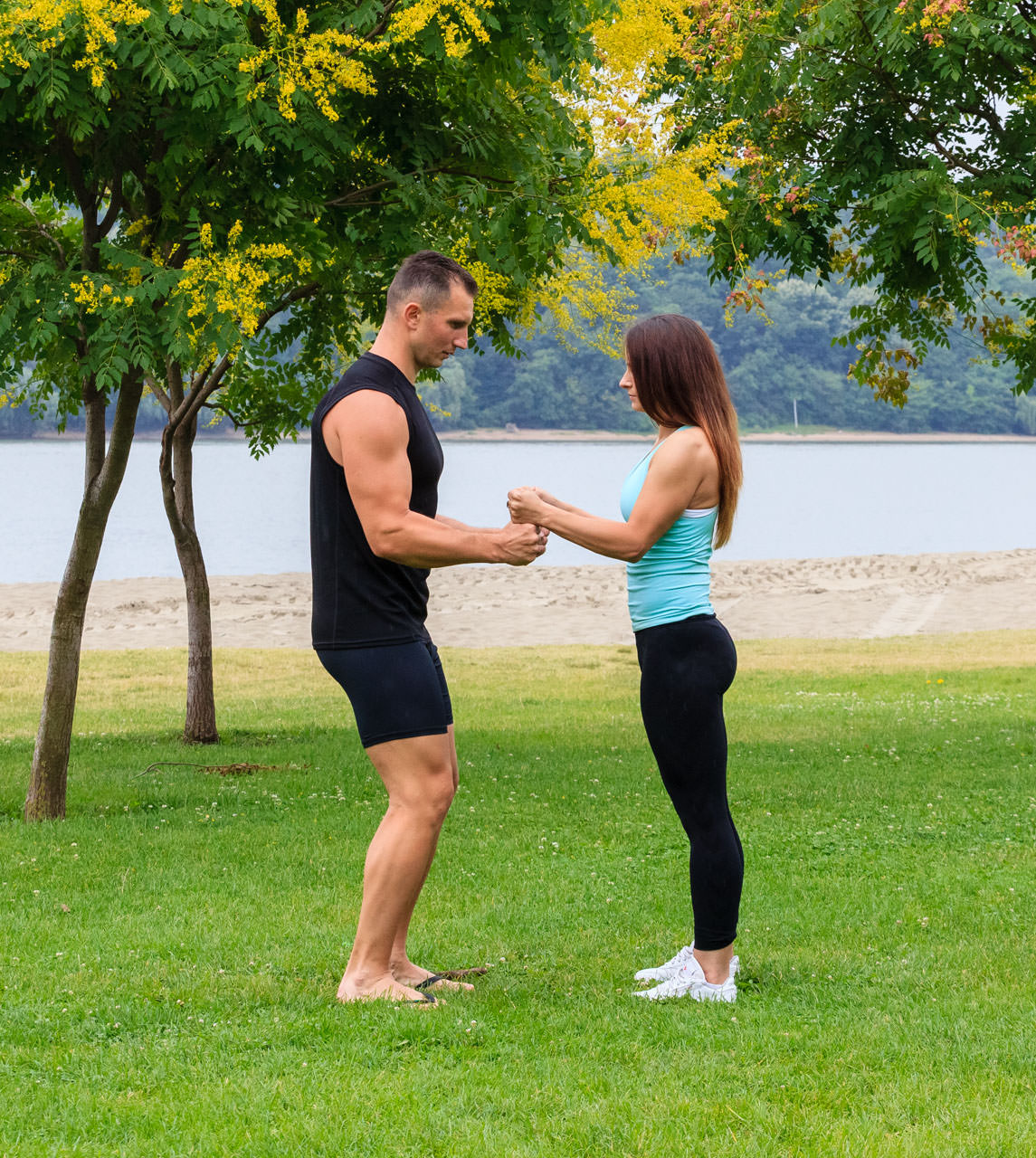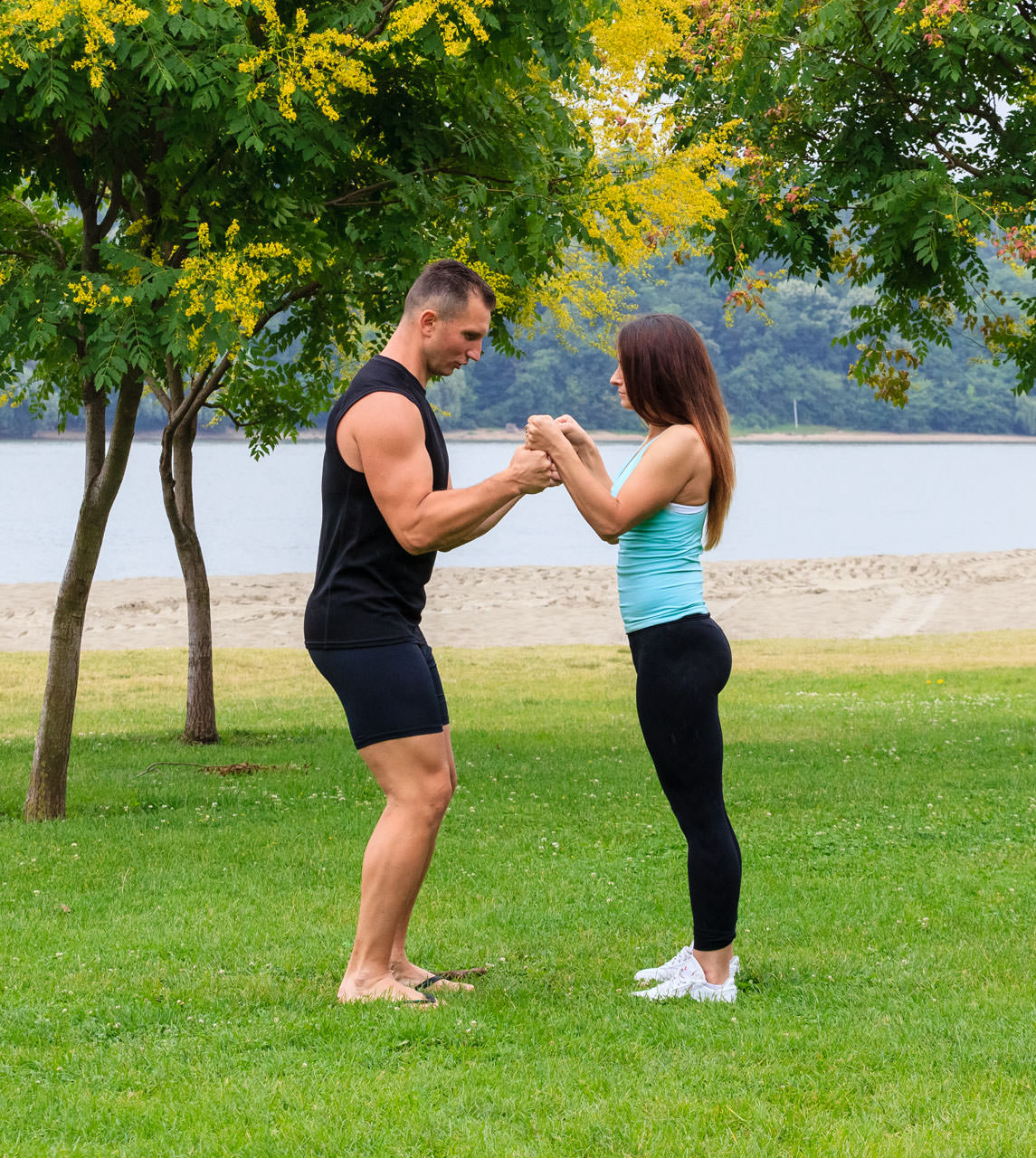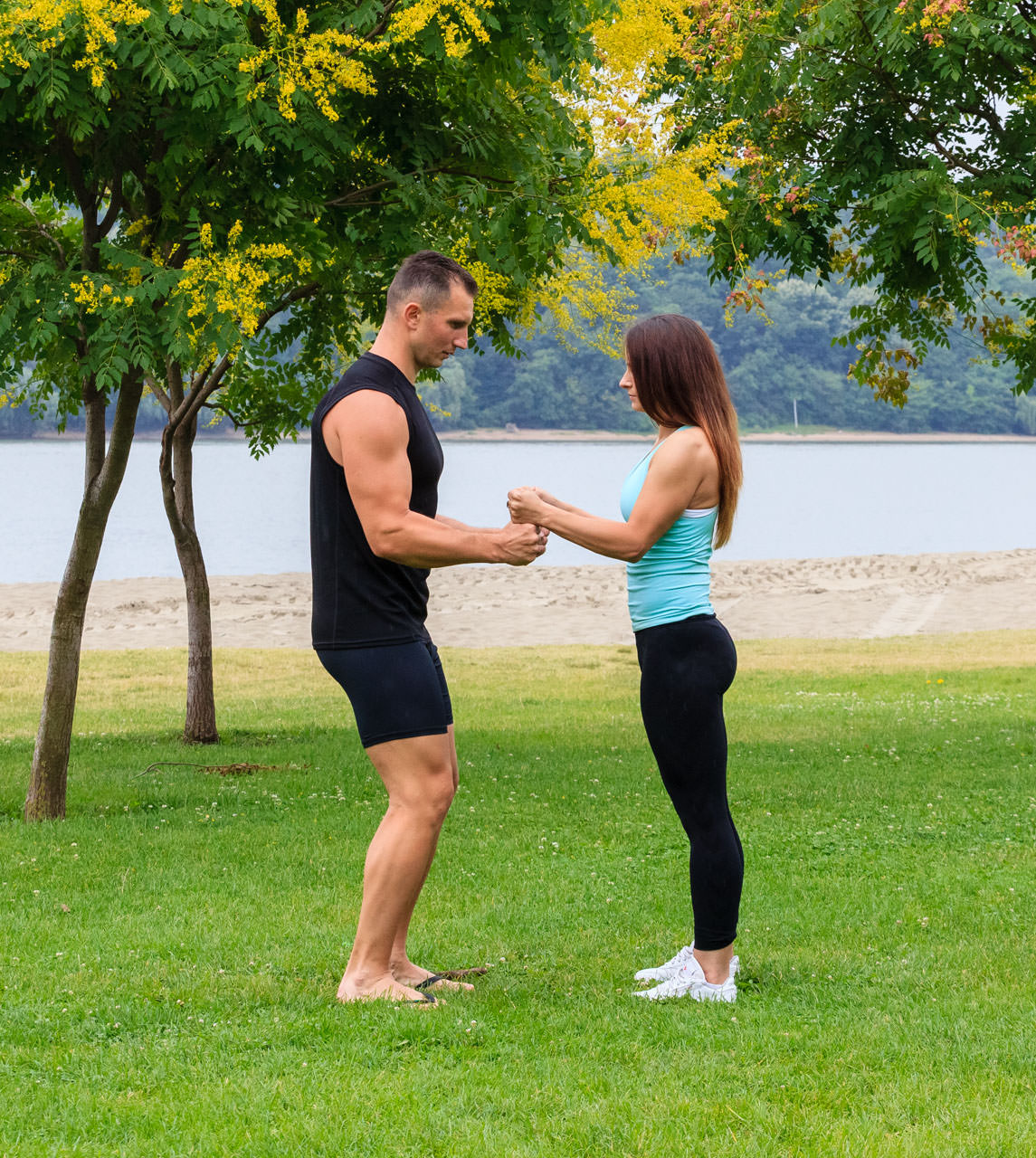 Partners (Biceps, Triceps)
1
Partners are standing facing each other, while one partner is holding the palms on the other partner's palms. The elbows are slightly bent.
2
One partner is pushing the forearms upwards activating biceps, while the other partner is countering the action.
3
The other partner is pushing downwards, while the first partner is countering the action. Repeat the exercise according to the training plan.