Workouts with this exercise
Primary muscles
Glutes
Back
Secondary muscles
Abs
Upper Leg
Equipment
Watermelon
Exercise description
Male exercise for the beach.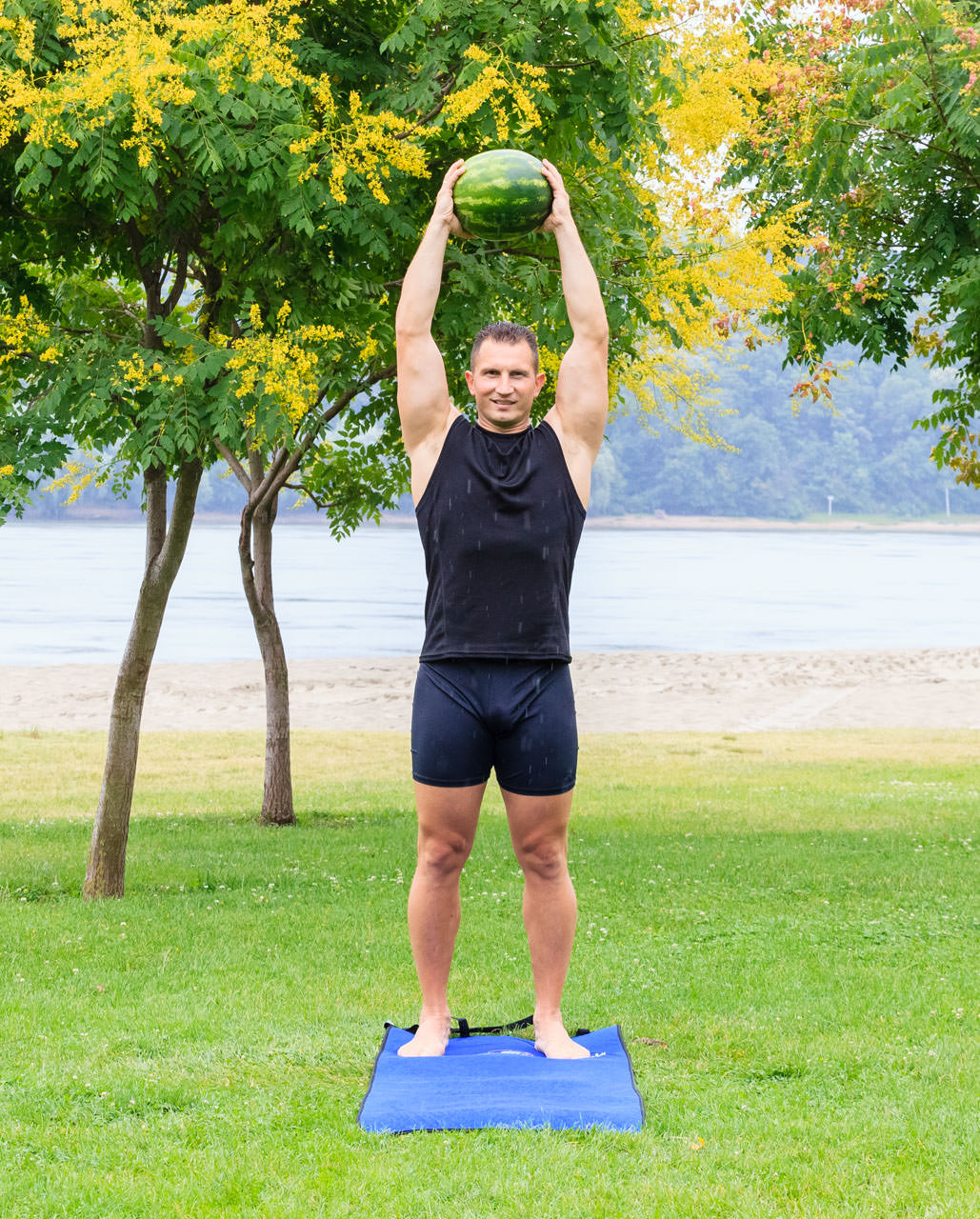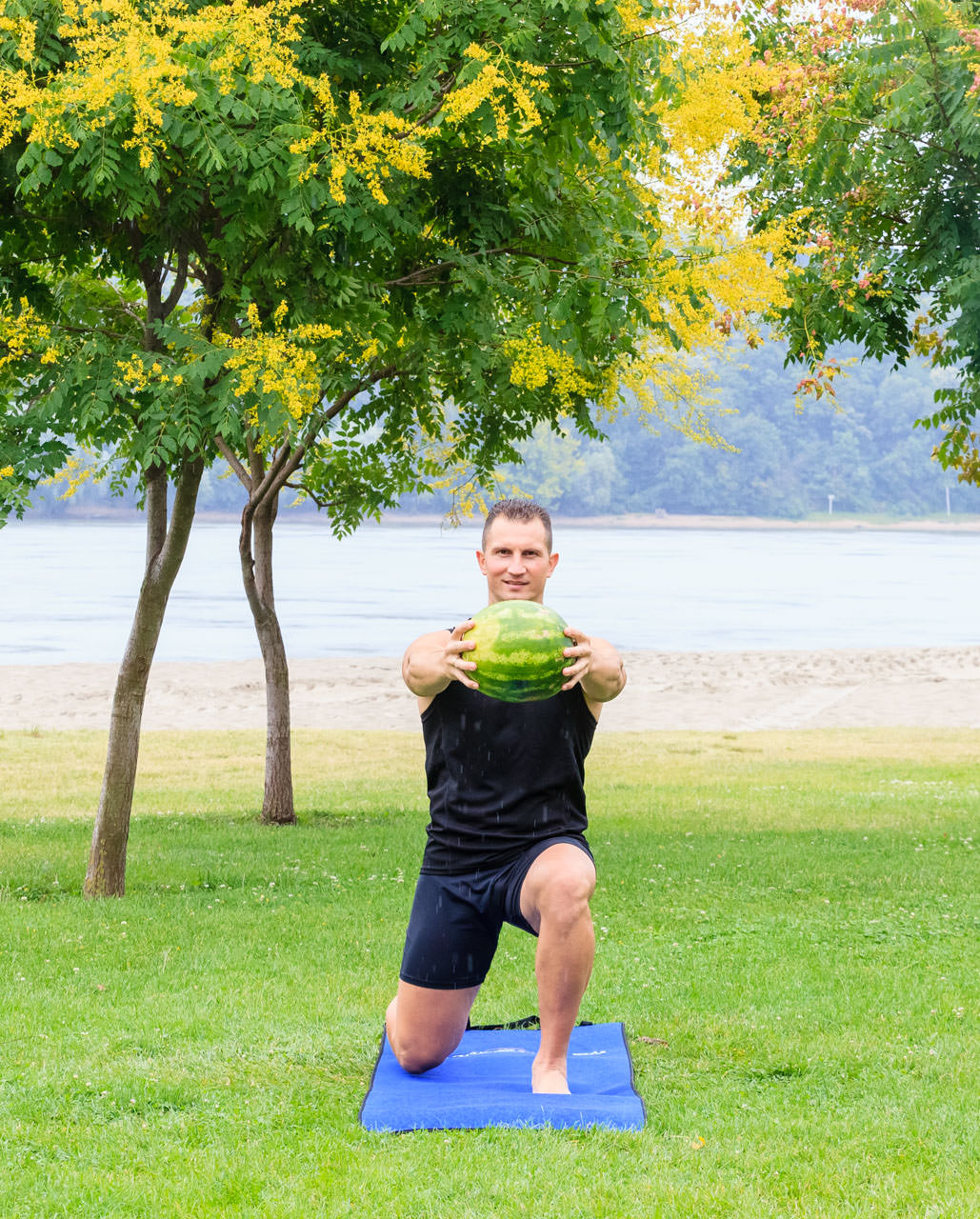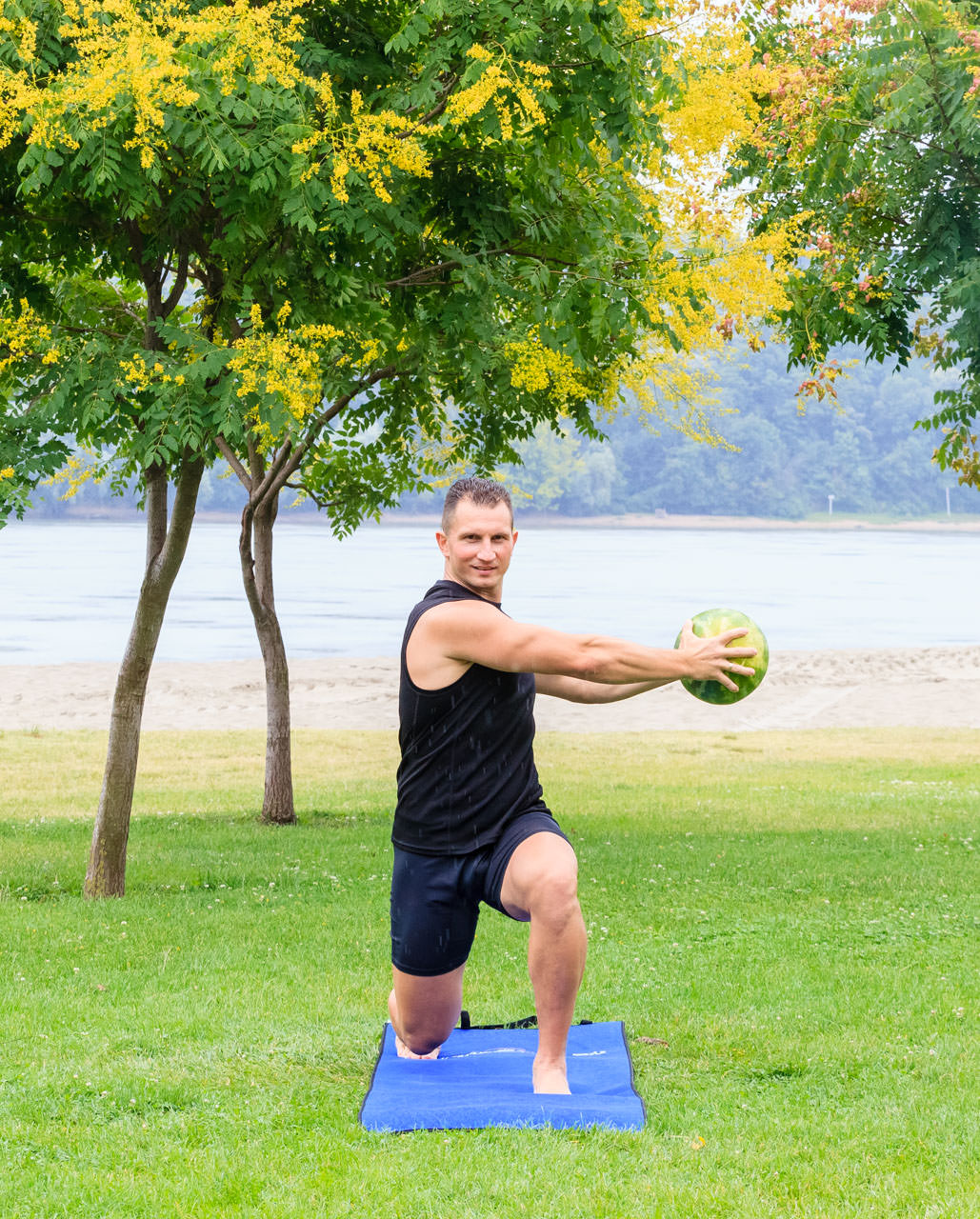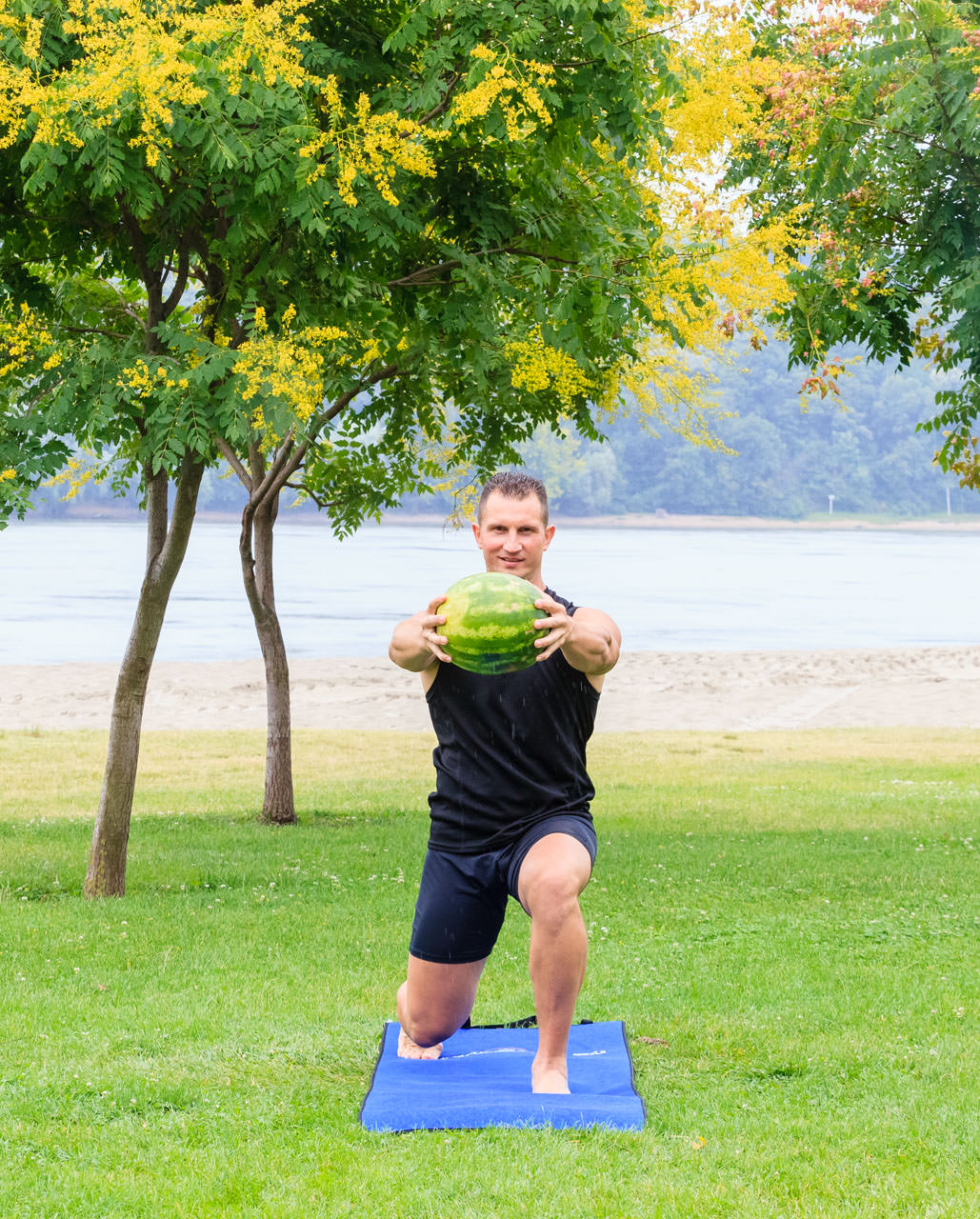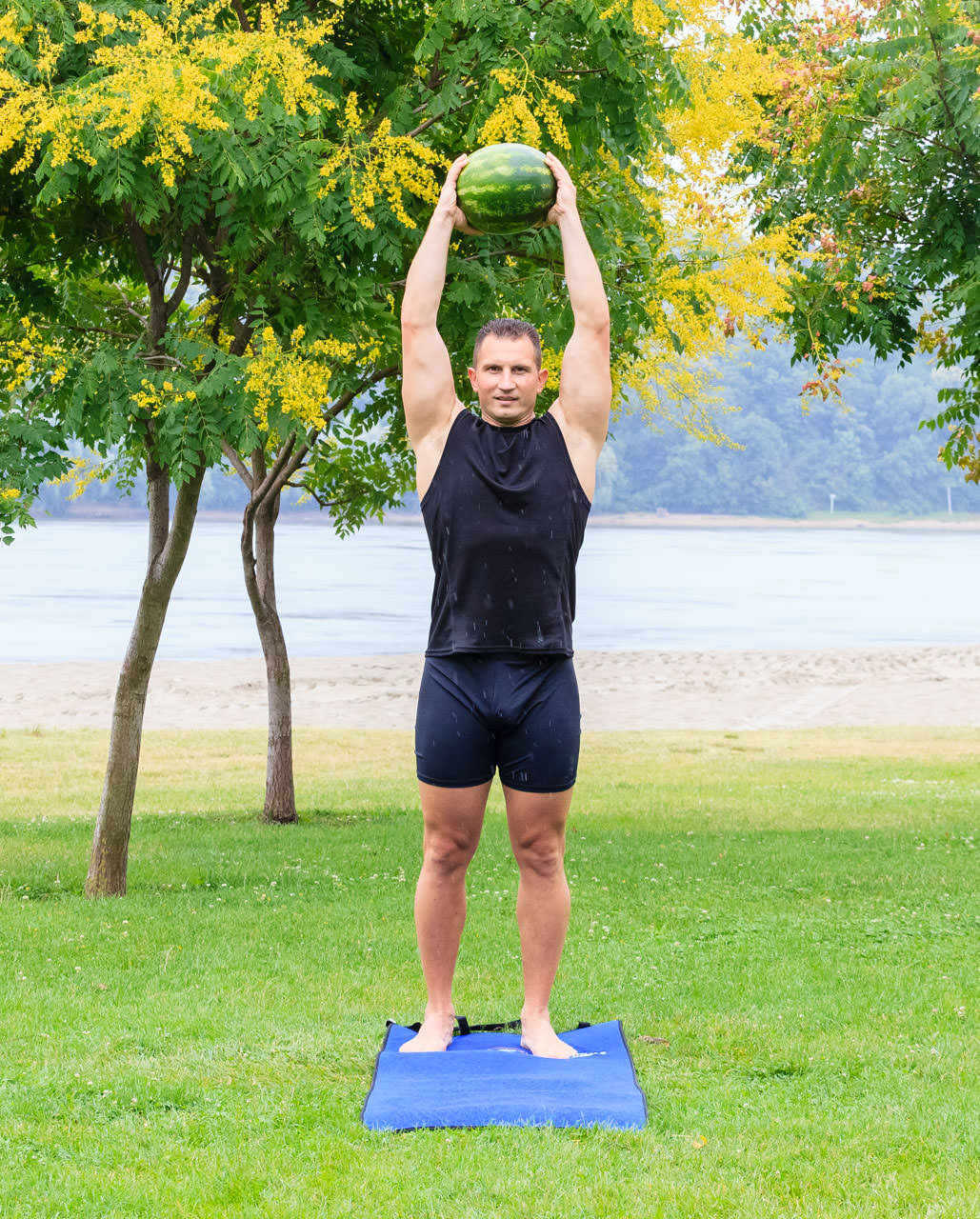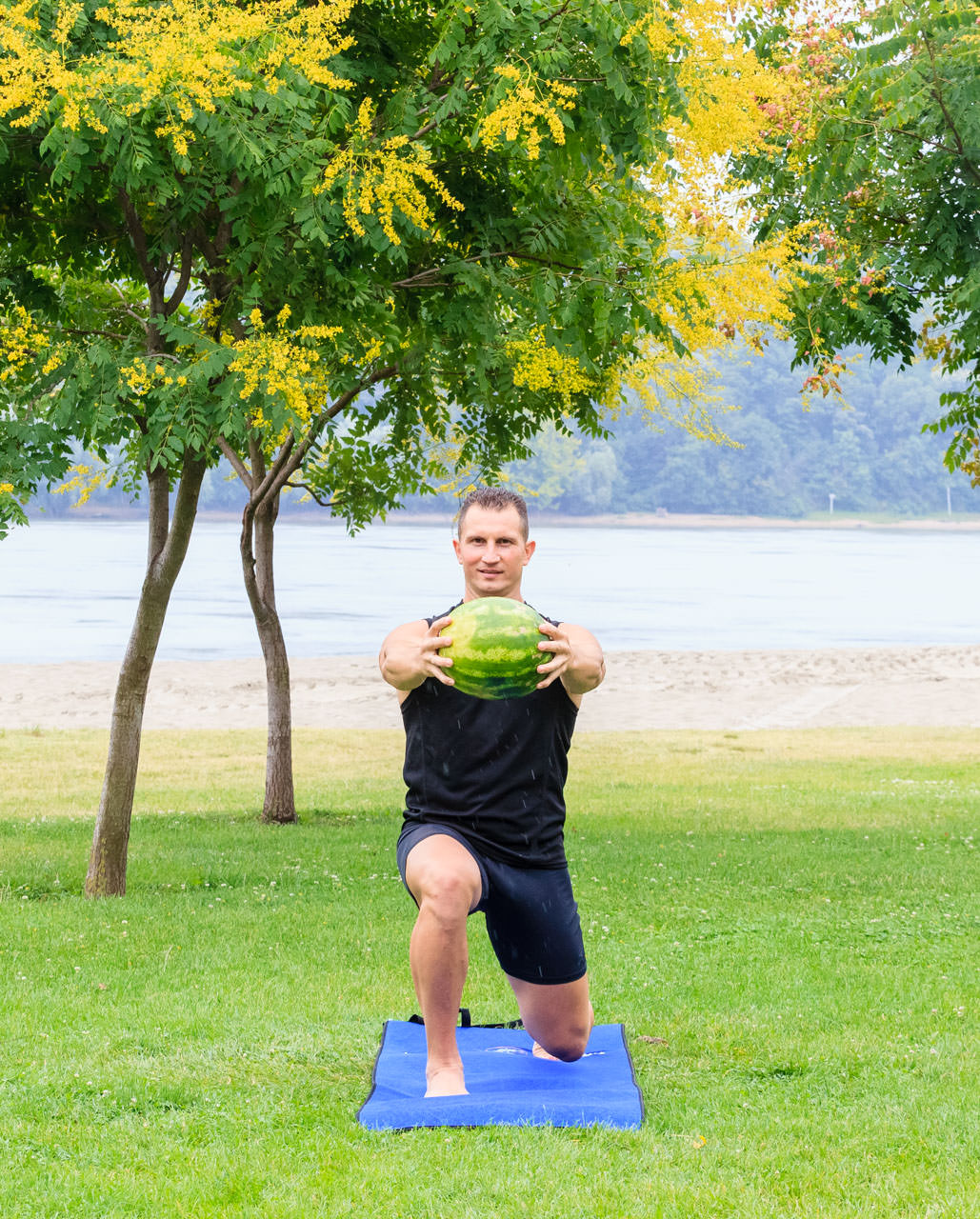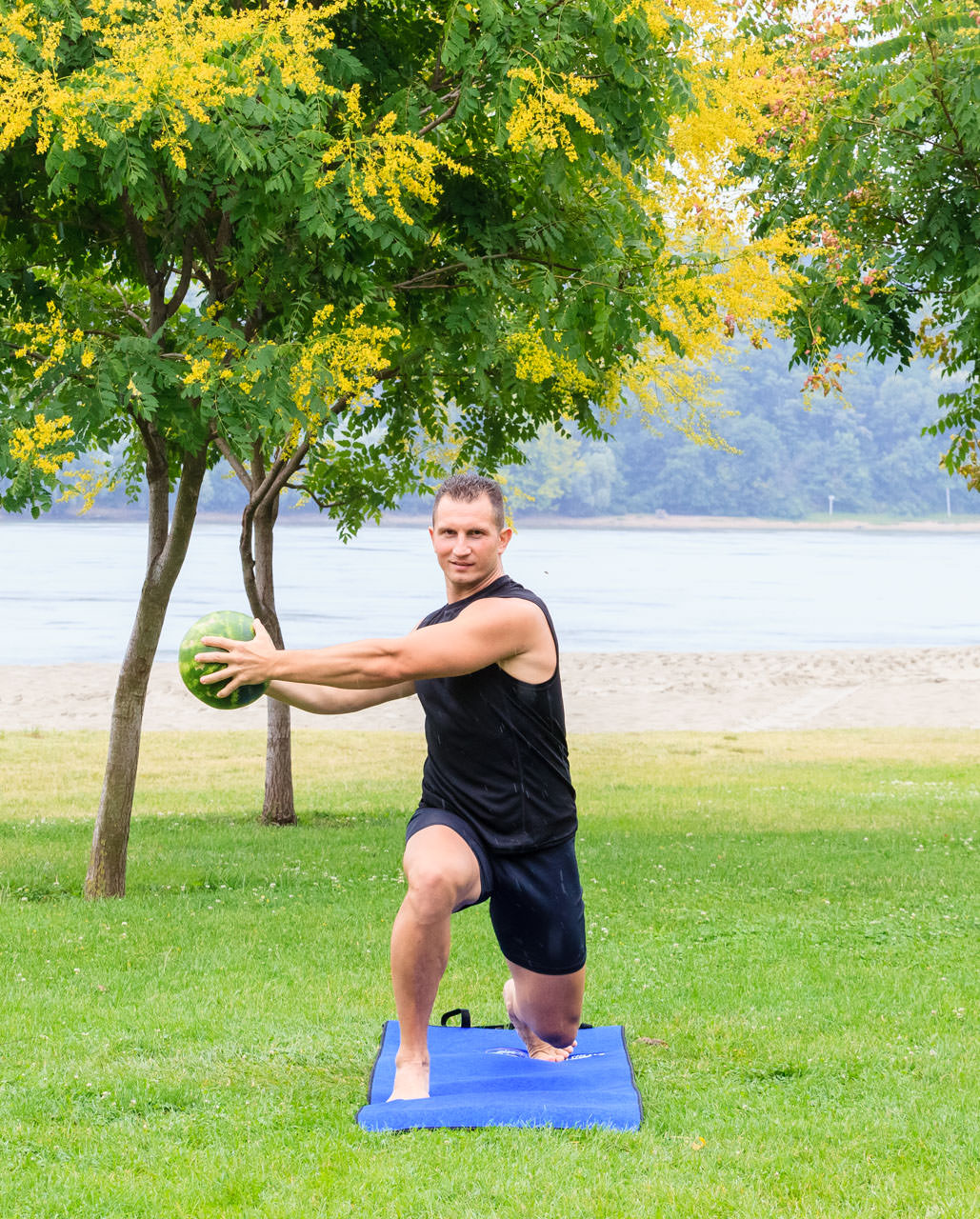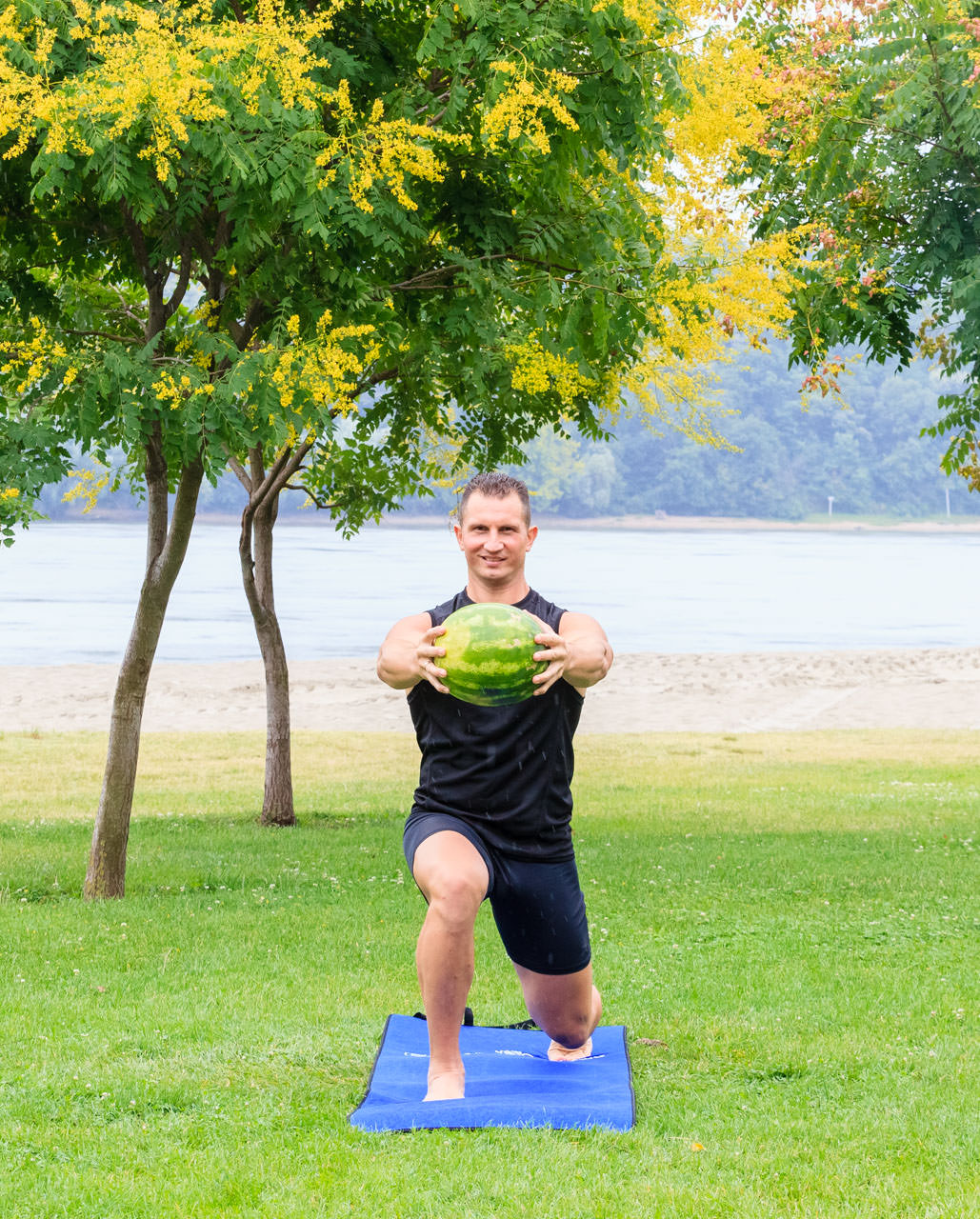 Watermelon Lunge with Torso Rotation
1
Stand with your feet shoulder width apart, holding a watermelon with both hands over your head. Your arms should be extended but not locked.
2
Step forward into a lunge with your left leg while lowering your arms to the front. Get deep into the lunge, making sure the front thigh is parallel with the ground.
3
With your arms extended, reach with the watermelon to the left, rotating the torso at the same time.
4
Maintain the lunge and return a watermelon to the center.
5
Return to the starting position then lunge with the other leg and rotate to the right this time. Repeat the exercise according to the training plan.