Workouts with this exercise
Primary muscles
Abs
Equipment
Watermelon
Exercise description
Male exercise for the beach.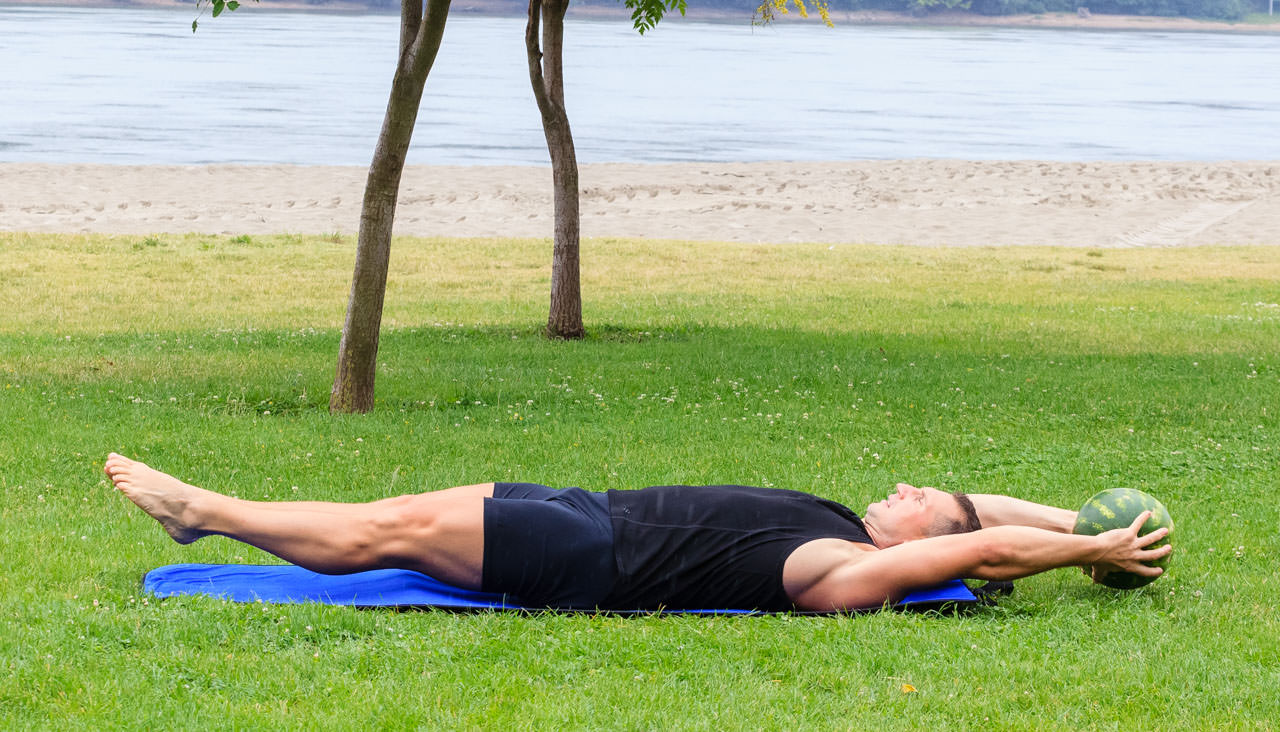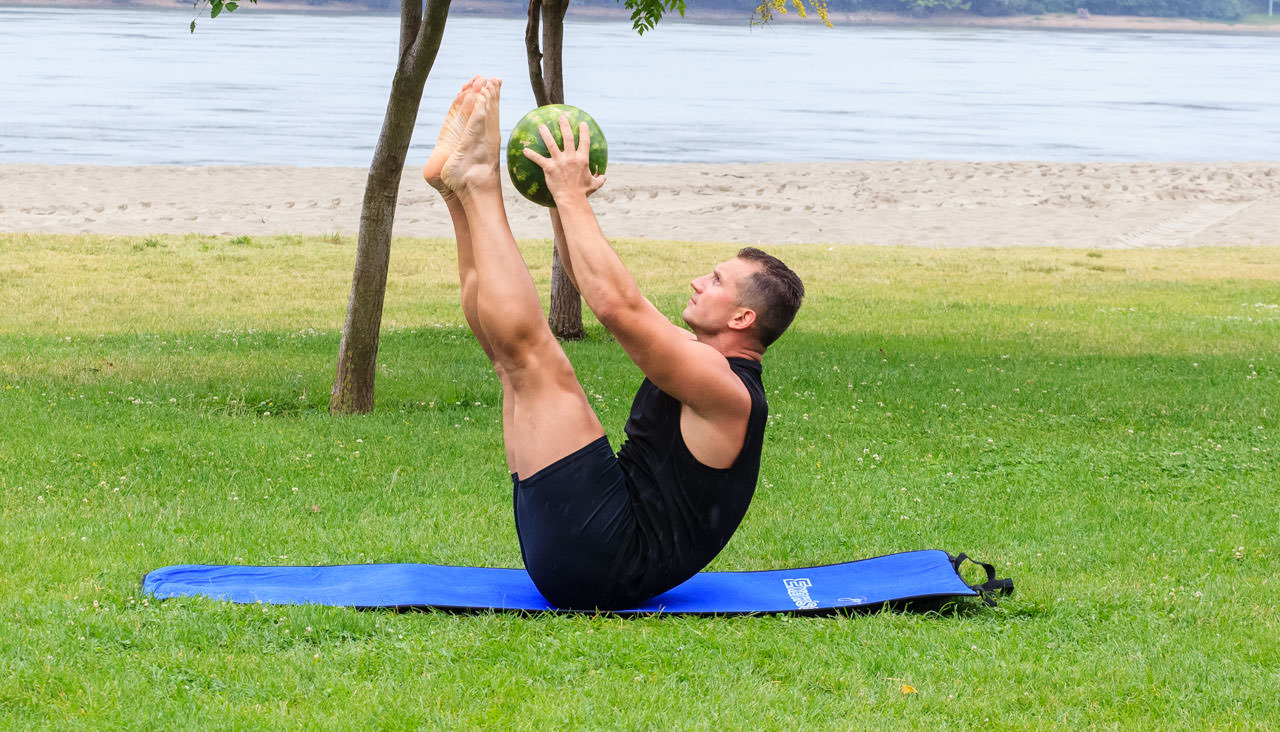 Watermelon V-Up
1
Lie flat on the ground on your back with your arms extended straight back behind your head holding the watermelon and your legs extended also. Lift your arms and legs a few inches of the ground.
2
Bend at the waist while simultaneously raising your legs and arms to meet in a V-sit up position. The legs should be extended and lifted at least 45 degree angle from the ground and the arms should be extended and almost touching your legs ankles with a watermelon. The upper torso should be off the ground.
3
Lower your arms and legs back to the starting position. Repeat the exercise according to the training plan.