Workouts with this exercise
Primary muscles
Abs
Secondary muscles
Shoulder
Triceps
Equipment
Watermelon
Exercise description
Male exercise for the beach.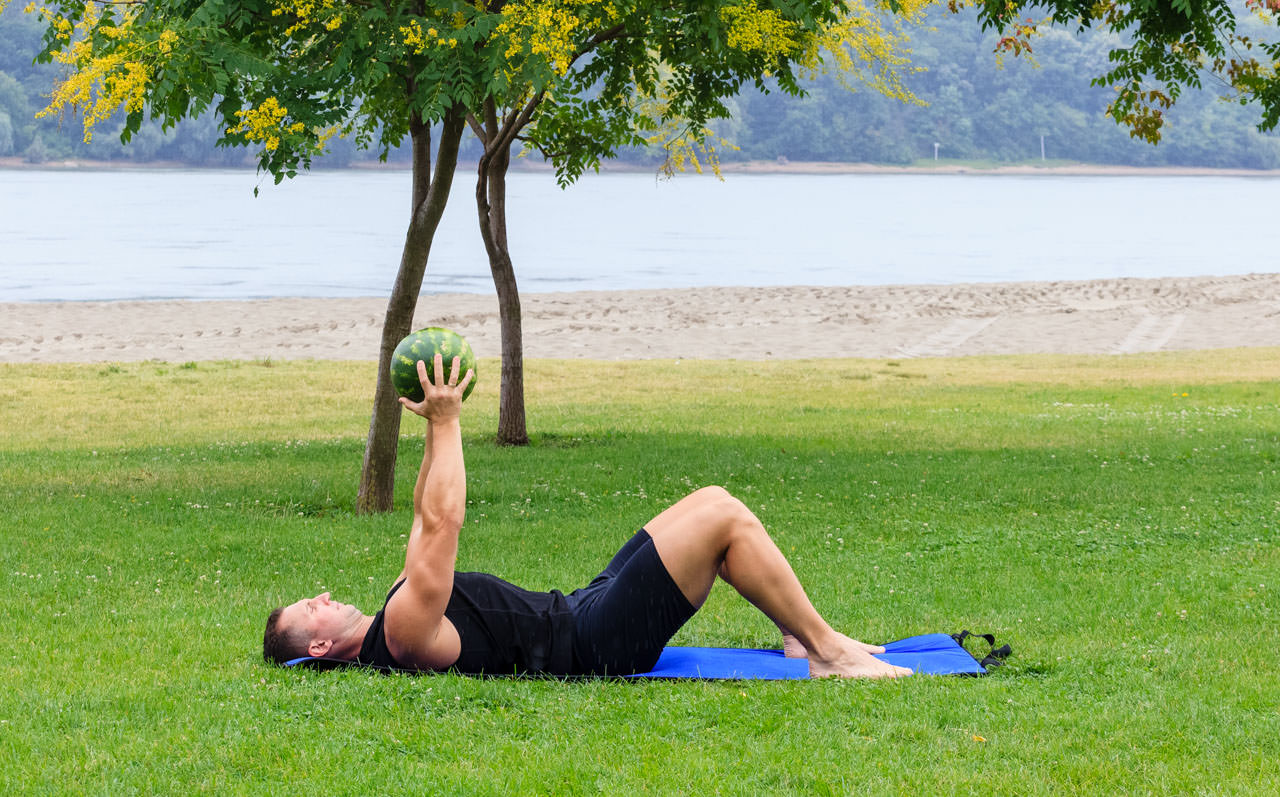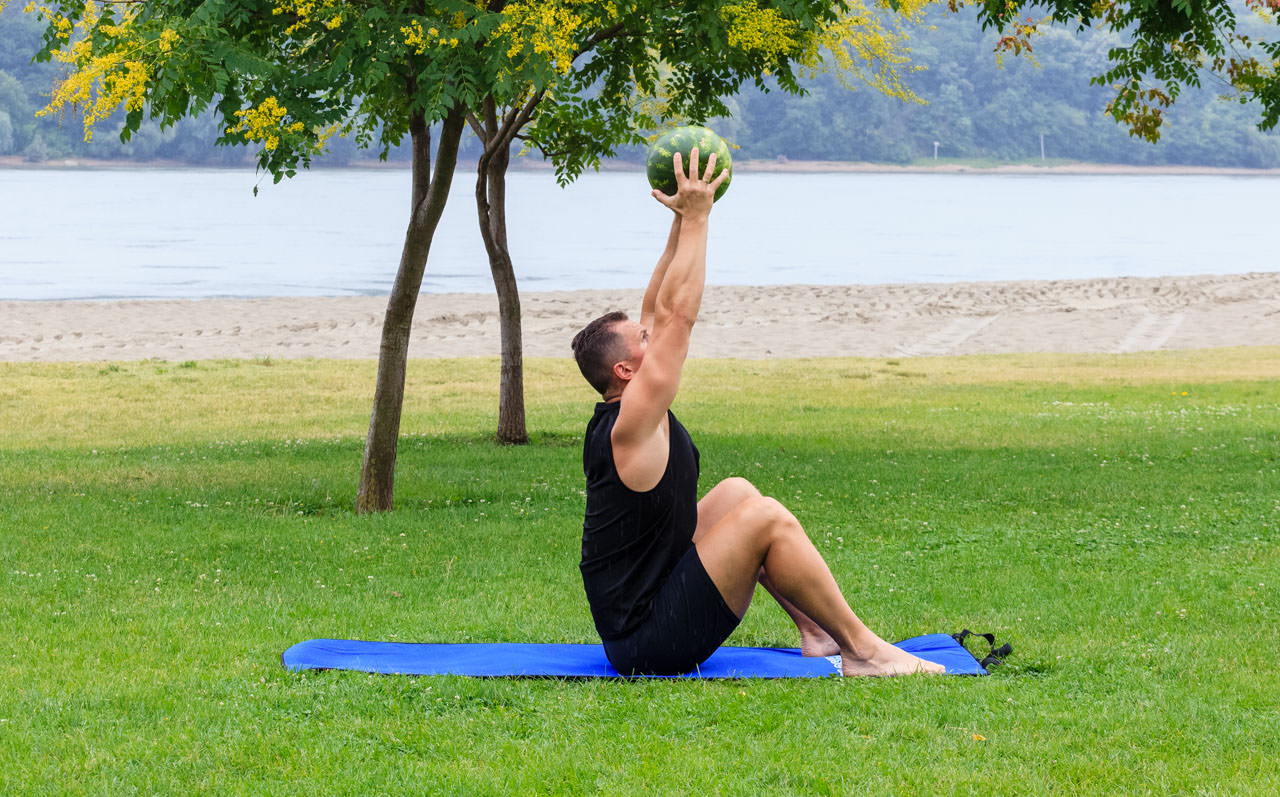 Watermelon Overhead Sit-Up
1
Lie down on the ground with a watermelon pressed over your chest. Your arms are extended. Bent your knees and keep your feet on the ground.
2
Tighten your abs and glutes. Crunch your torso as you do when performing a sit-up and press the watermelon to an overhead position.
3
Lower your upper body back down to the starting position while bringing the watermelon back to over your chest. Repeat the exercise according to the training plan.