Workouts with this exercise
Primary muscles
Shoulder
Secondary muscles
Legs
Triceps
Equipment
Dumbbell
Exercise description
Male exercise for the city.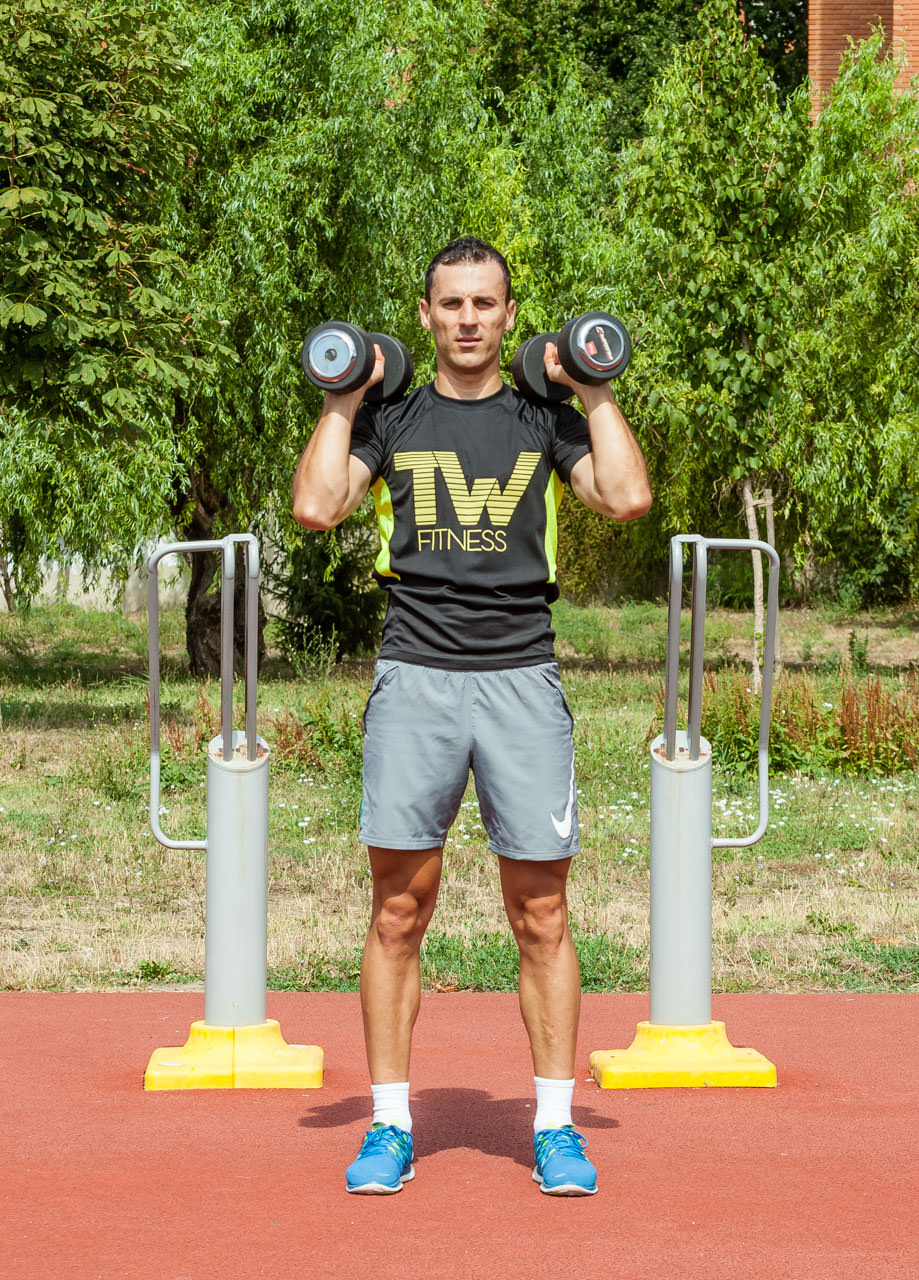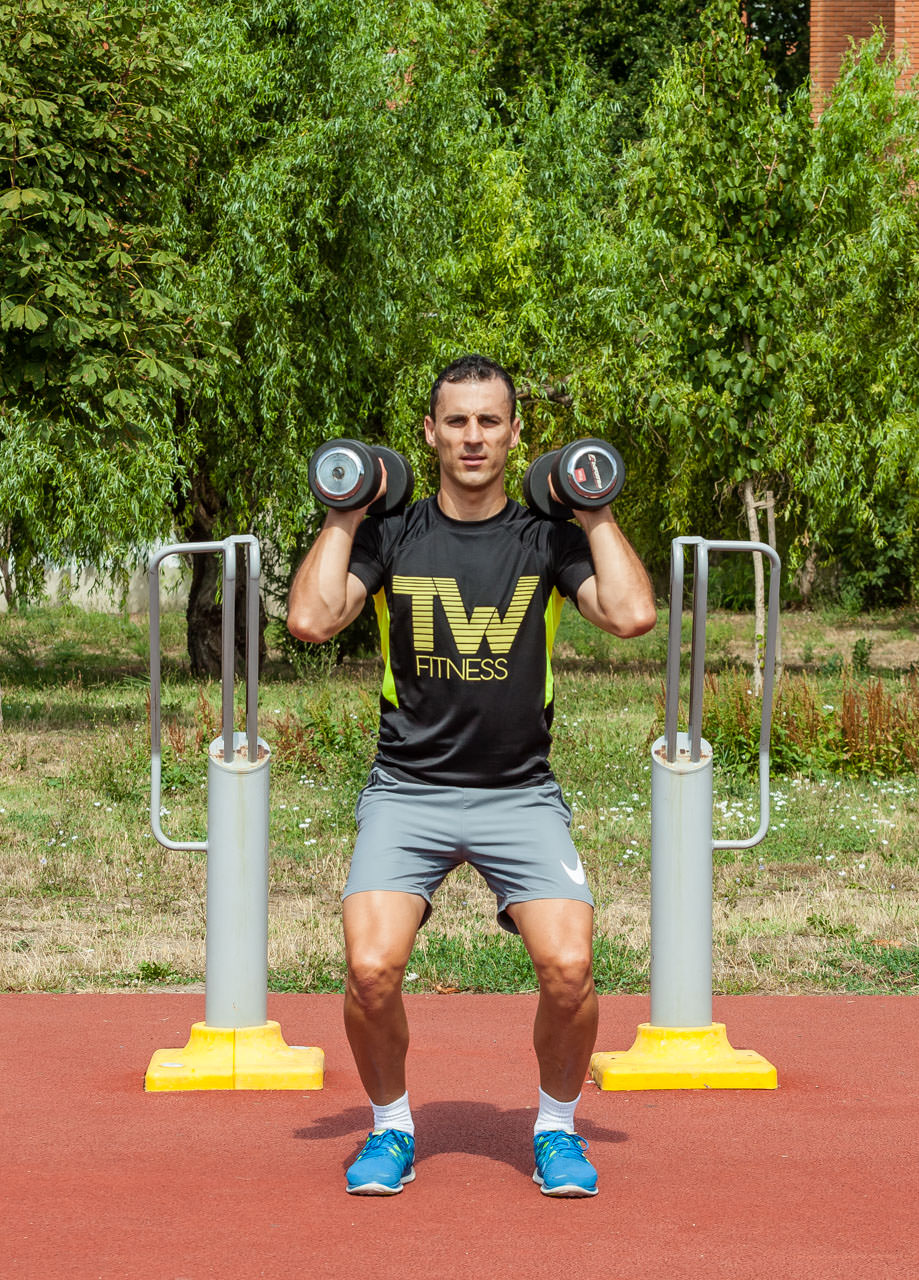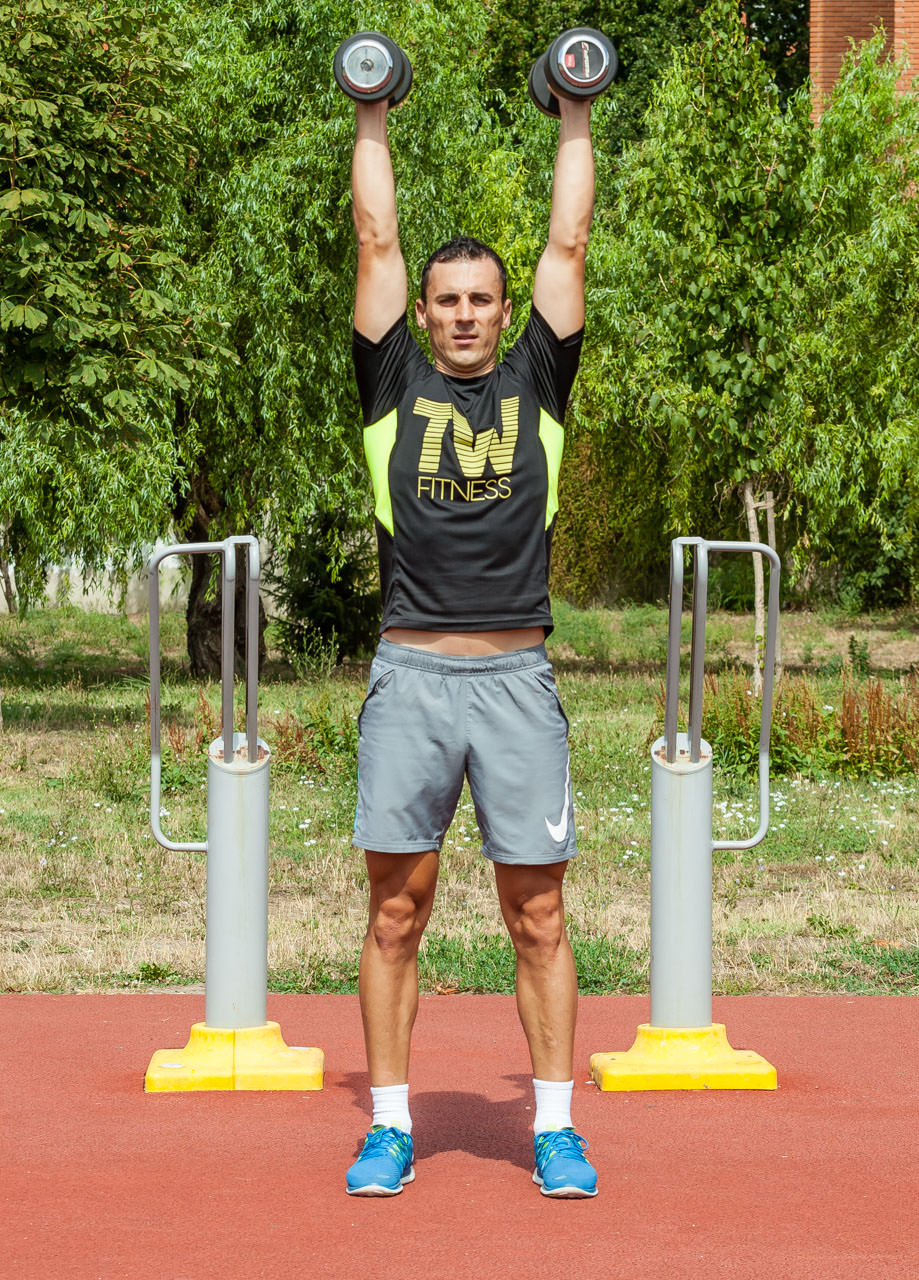 Dumbbell Push Press
1
Stand holding a pair of dumbbells just outside of your shoulders, with your arms bent and palms facing each other. Your feet should be shoulder width apart, your knees slightly bent.
2
Dip your knees and then explosively push up with your legs as you press the weights straight over your shoulders.
3
Lower the dumbbells back to the starting position and repeat the exercise according to the training plan.