Workouts with this exercise
Primary muscles
Chest
Secondary muscles
Shoulder
Triceps
Equipment
None
Exercise description
Male exercise for the city.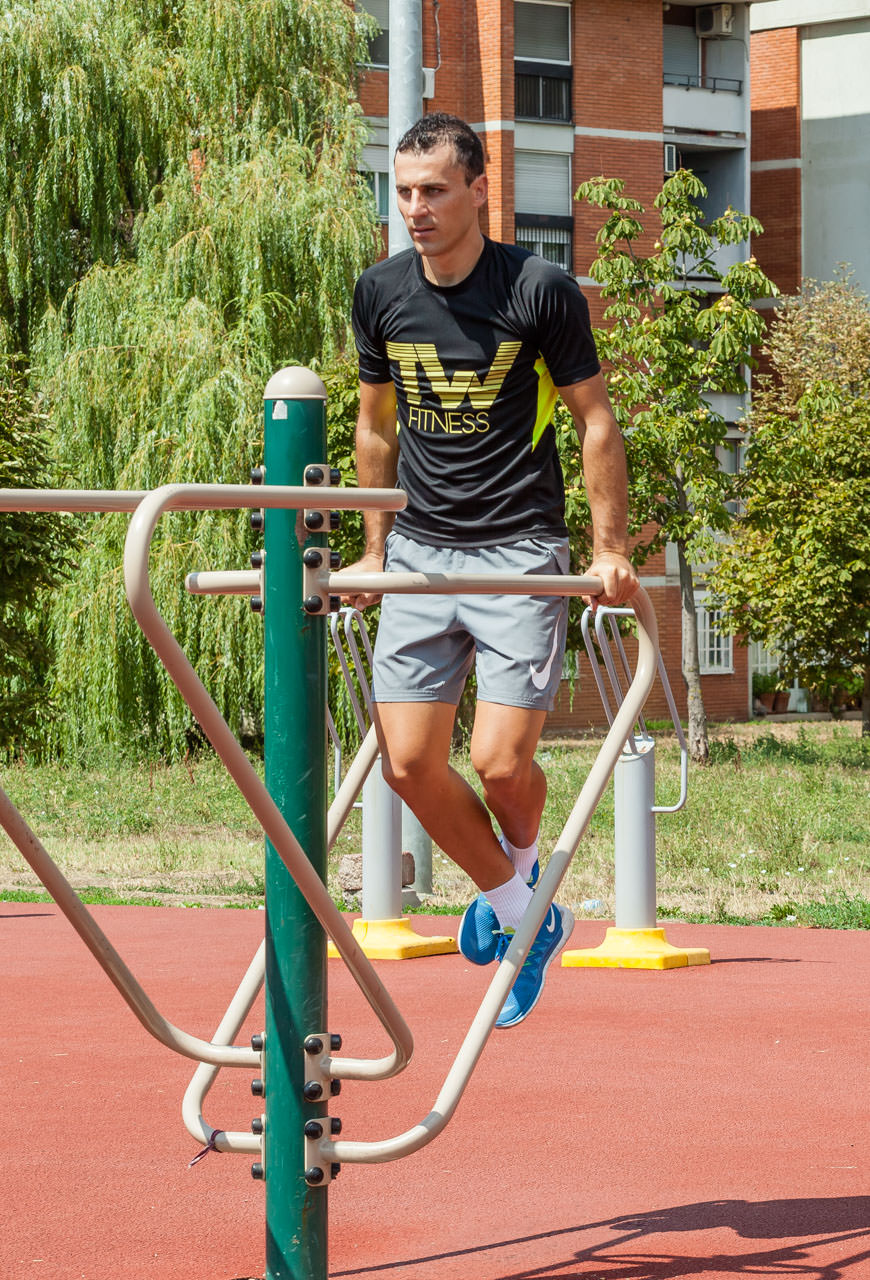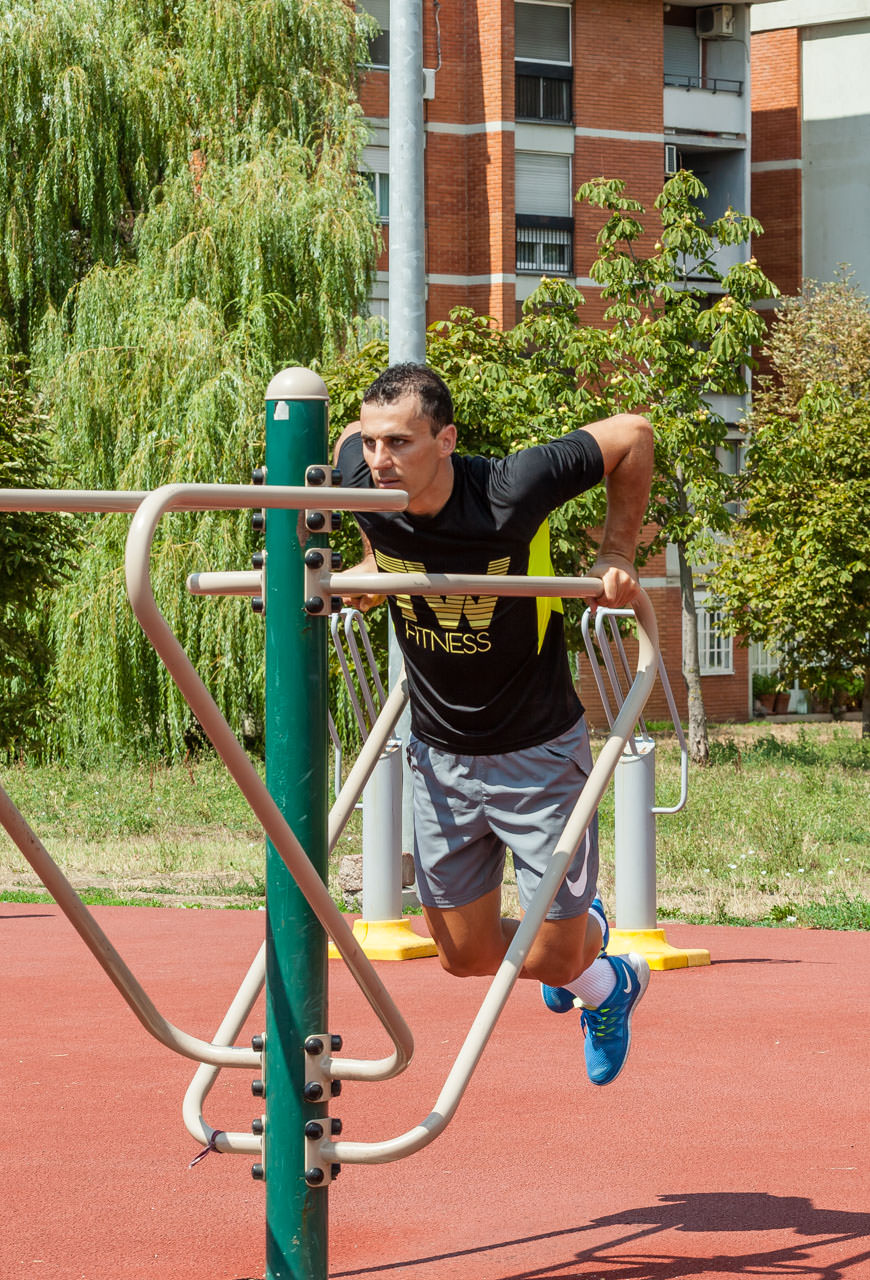 Dips
1
For this exercise you will need access to parallel bars. To get yourself into the starting position, hold your body at arm's length (arms locked) above the bars.
2
Lower yourself slowly with your torso leaning forward around 30 degrees or so and your elbows flared out slightly until you feel a slight stretch in the chest.
3
Once you feel the stretch, use your chest to bring your body back to the starting position. Repeat the exercise according to the training plan.