Workouts with this exercise
Primary muscles
Arms
Traps
Abs
Legs
Secondary muscles
Back
Shoulder
Equipment
Kettlebell
Exercise description
Male exercise for the city.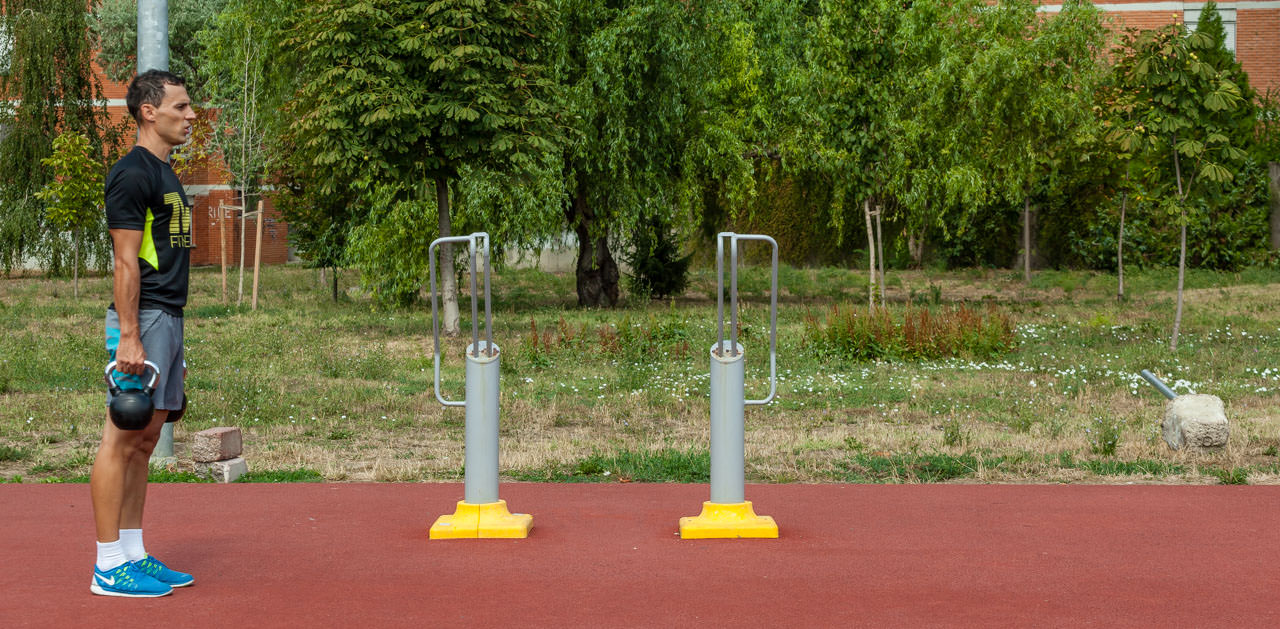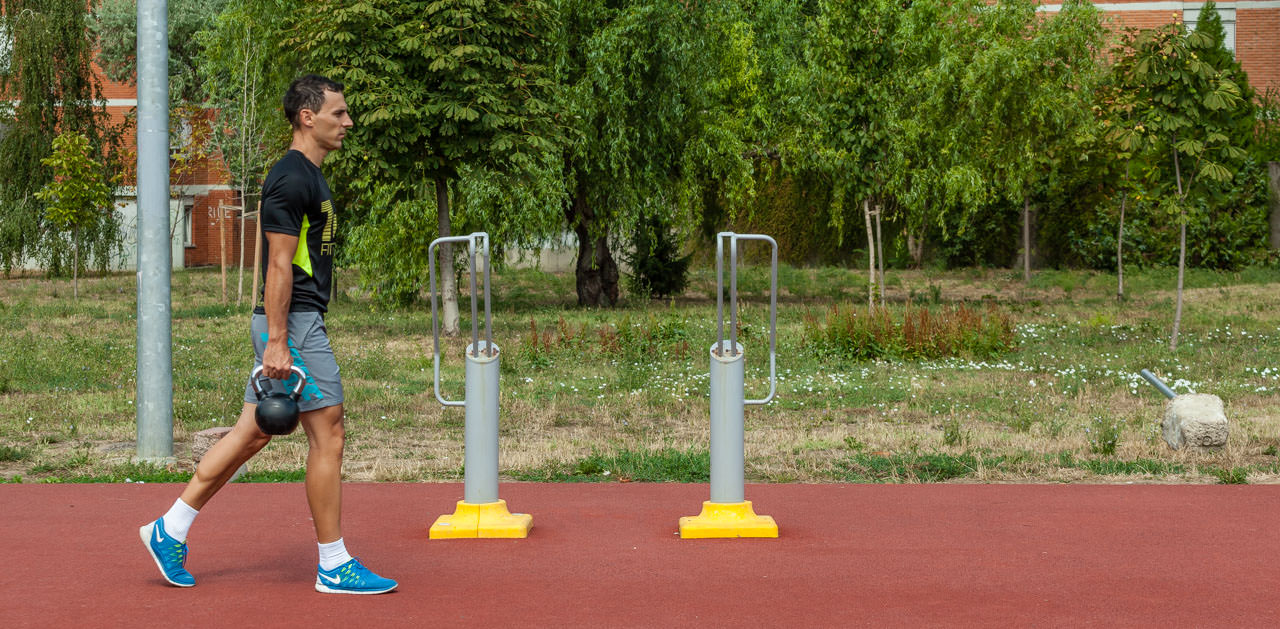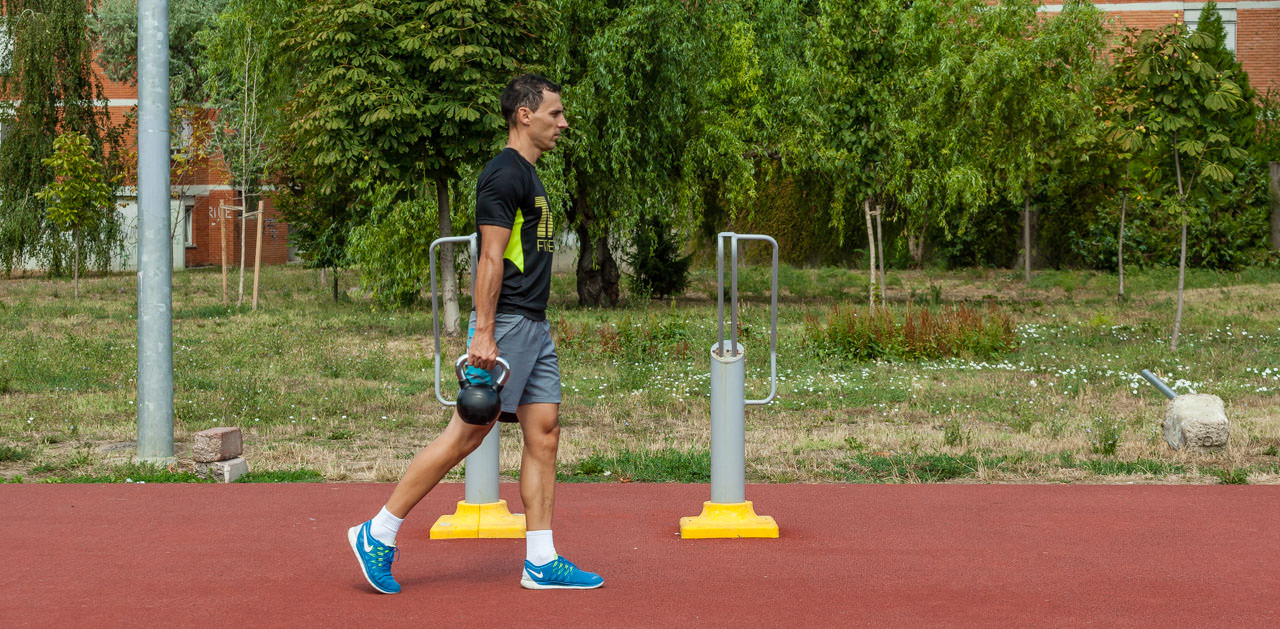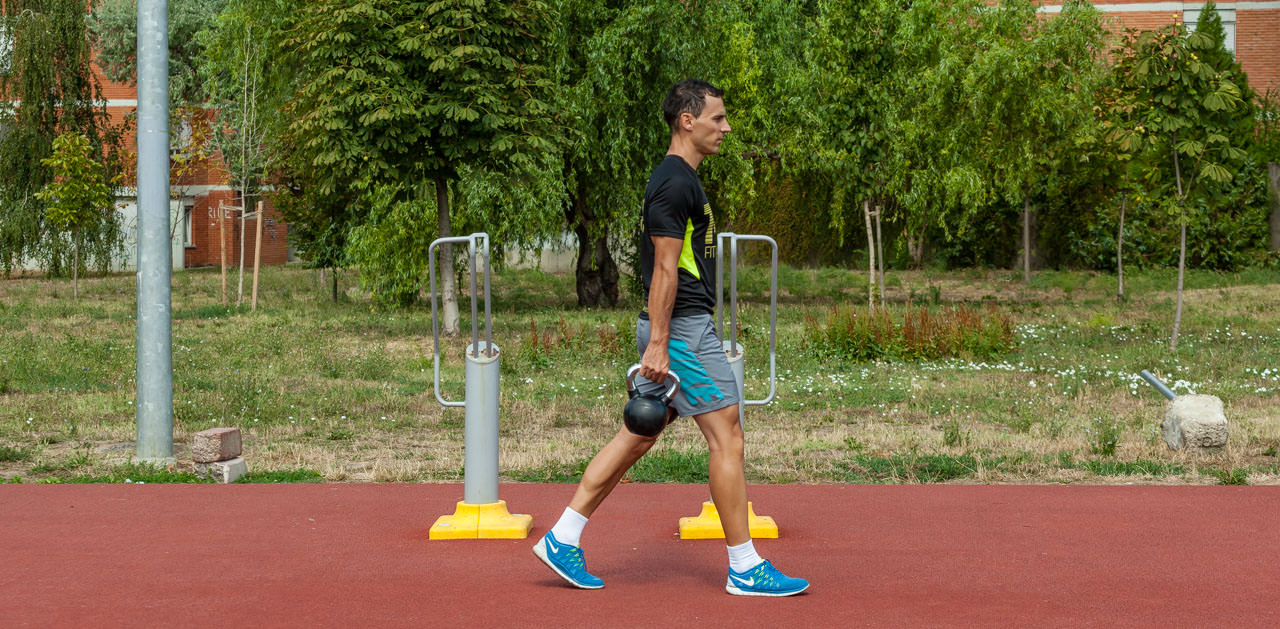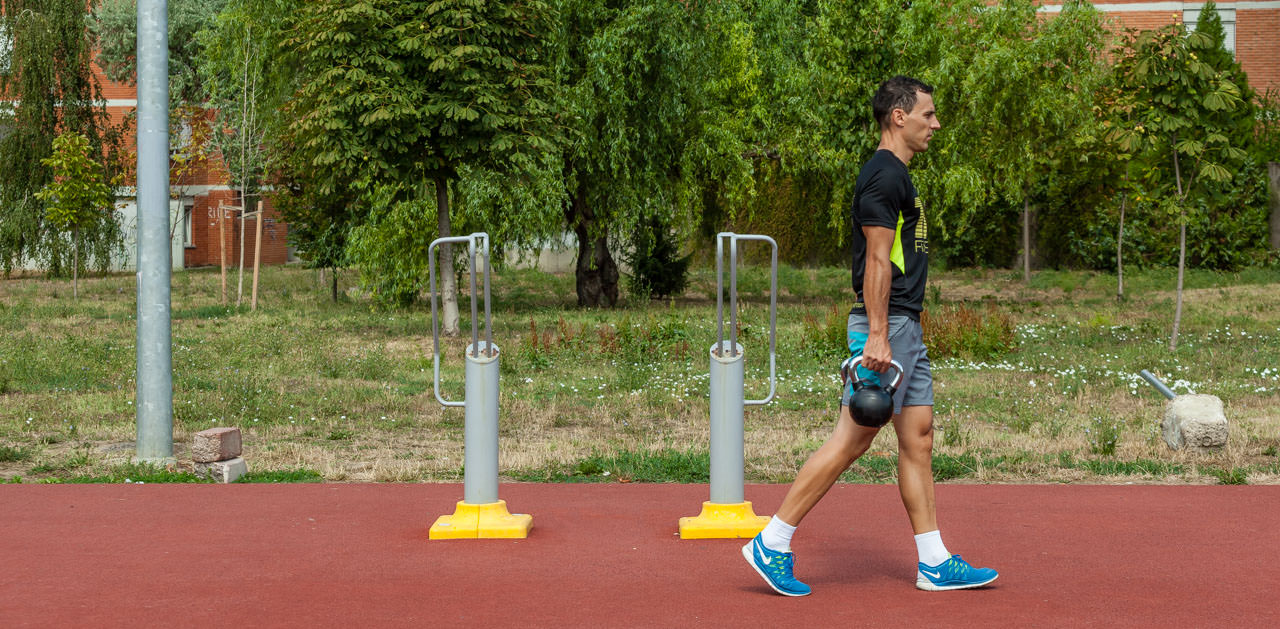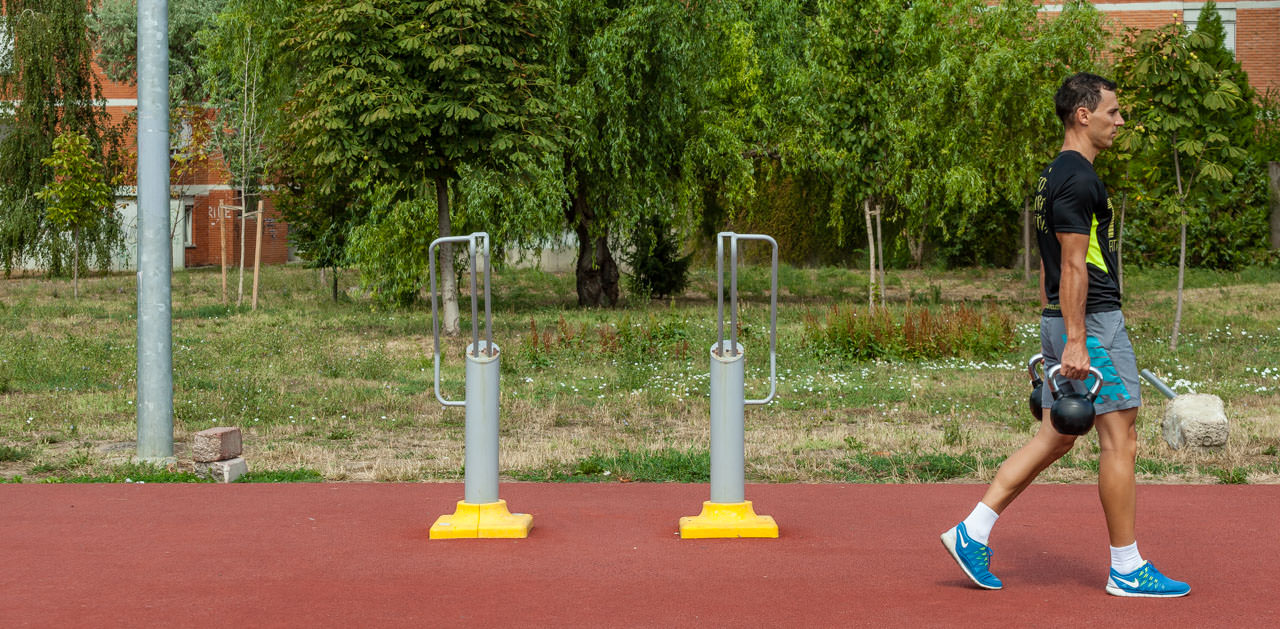 Farmers Walk
1
Begin by standing between the kettlebells, after gripping the handles lift them up by driving through your heels, keeping your back straight and your head up.
2
Walk taking short, quick steps. Move for a given distance, as fast as possible. Repeat the exercise according to the training plan.