Workouts with this exercise
Primary muscles
Upper Leg
Shoulder
Secondary muscles
Lower Leg
Glutes
Triceps
Equipment
Dumbbell
Exercise description
Male exercise for the city.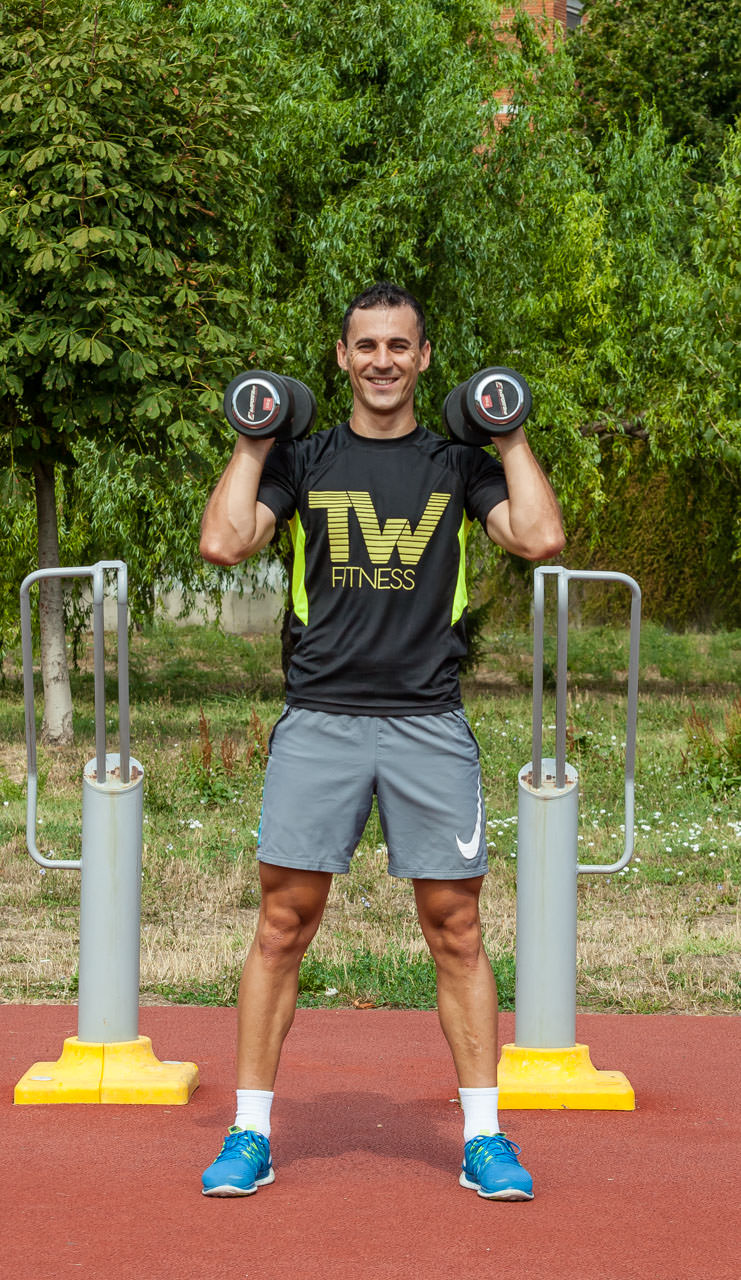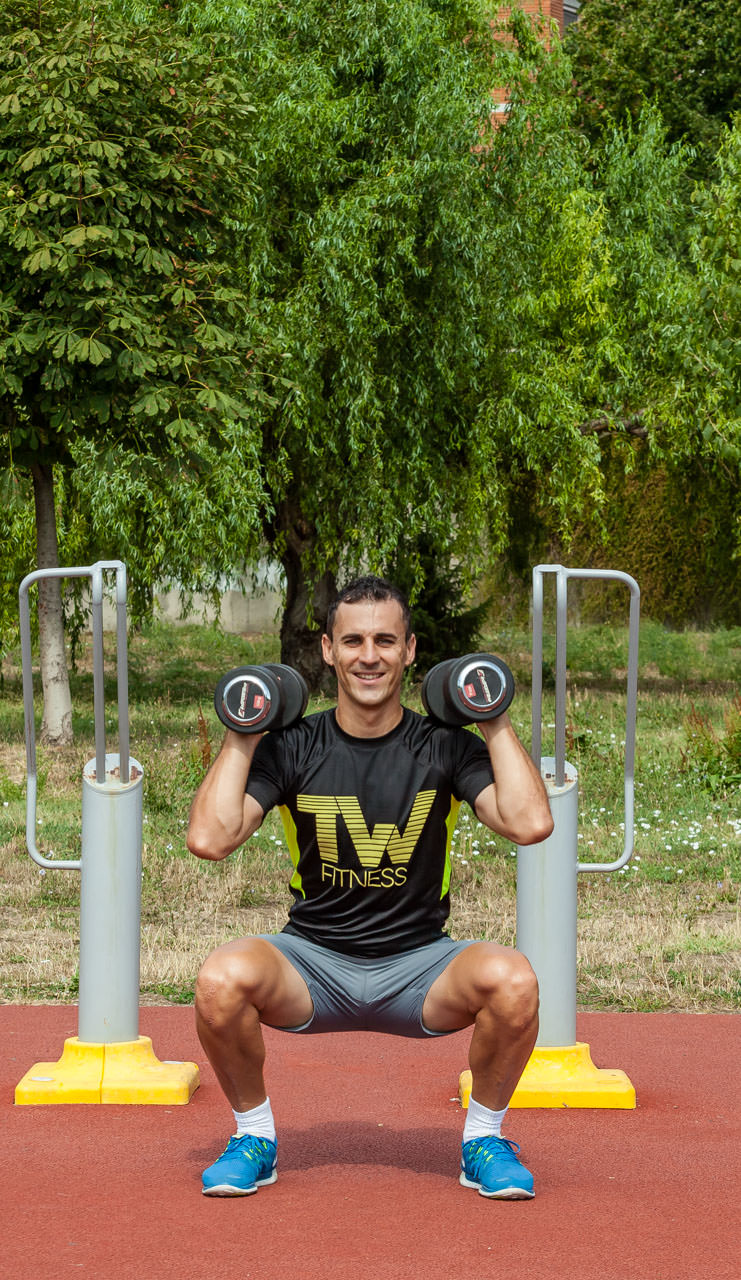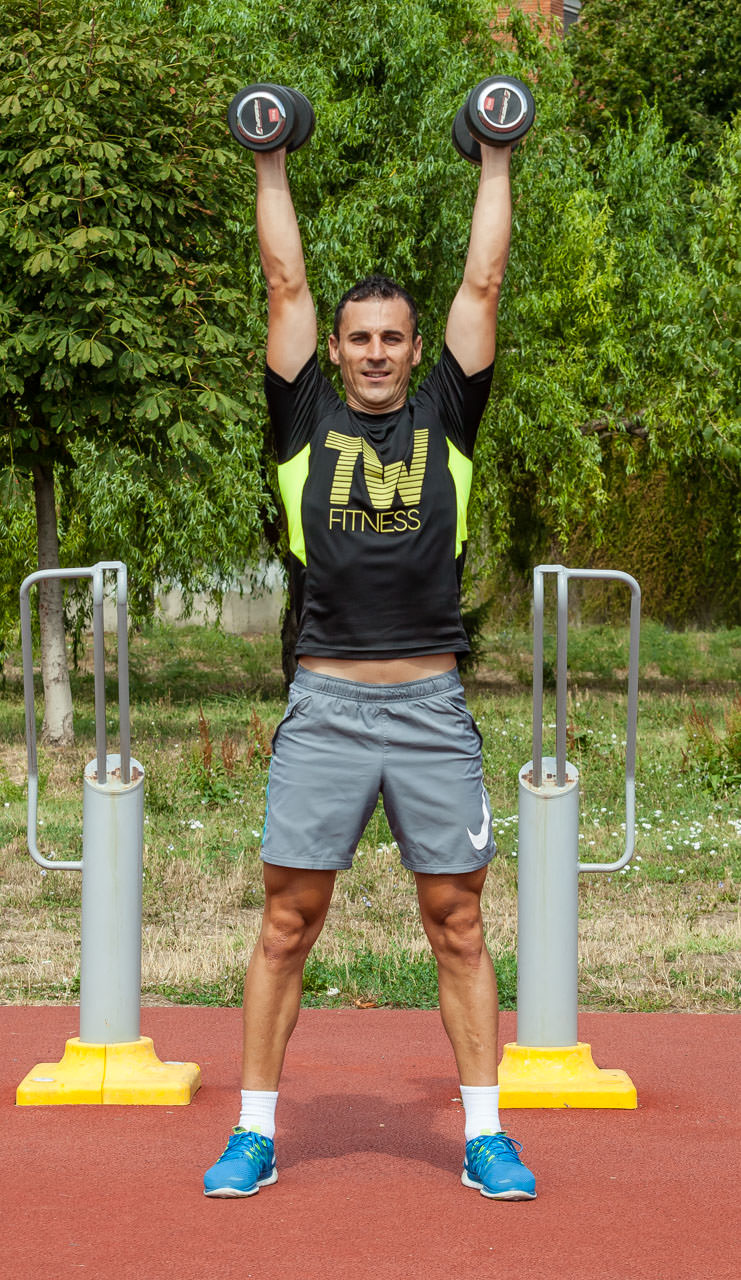 Dumbbell Squat Press
1
Stand with your feet shoulder width apart. Hold the dumbbells at your shoulders, elbows bent at sharp angle and palms facing each other.
2
Bend at your hips and knees to lower into a squat, as maintain a straight posture with the head up.
3
As you stand back up, press the dumbbells above your head, then bring them back to the start position. Repeat the exercise according to the training plan.